I wouldn't call my relationship with shave oils love/hate. It's more of a "how do I get this oily stuff off my hands so I can shave and not cut my throat?"-style relationship. I'm not doubting a lot of people really like shave oils as part of their routine. I've tried a couple and I'm always had that experience of washing my hands a couple of times before I shave because they're still slick as heck from the oil. Does it do anything for a shave? I think that's something that falls under "your mileage may vary."
The World's Most Comfortable Shave?
So I was a little hesitant to reply to an email I received from a company hawking a product called Somersets. It was billed as offering "the world's most comfortable shave." The shave oil was touted as needing only a couple of drops were needed per shave. It also promised no cuts or razor burn. While I don't know if any shave cream or soap or oil could deliver on the promise of no cuts. But everything else? I figured I'd give it a shot.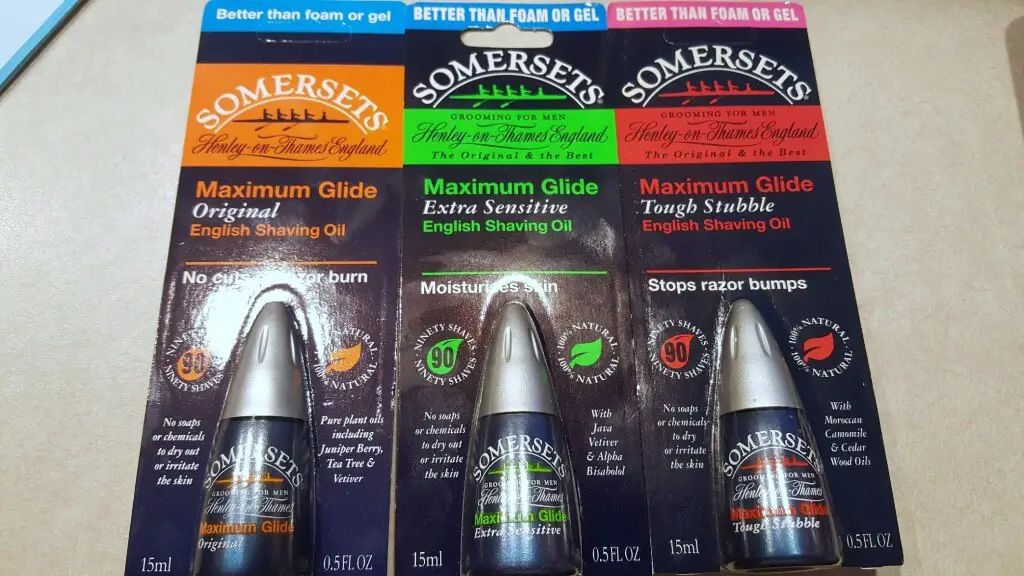 The promotions company sent me a package with two versions of each: Original, Extra Sensitive and Tough Stubble. I checked the company's website and it was founded in 1991 in England.  It claims "Our blend of natural essential oils moisturize your face as you shave and lubricate your razor's blades. This helps prevent razor bumps, razor burn and irritation, so you get to enjoy a comfortable shave leaving you with perfectly smooth and refreshed skin." I decided to try the Tough Stubble version. The ingredients are "Hybrid Vegetable Oils, Menthol, Natural Fragrance, French Lavender Oil, Organic Tea Tree Oil, Evening Primrose Oil, Sweet Almond Oil, Borage Oil, Safflower Oil, Australian Sandalwood Oil, Eucalyptus Oil, Peppermint Oil, Cinnamon Oil, Comores Ylang Ylang Oil, Organic Brazilian Bisabalol, Organic Chilean Rosehip Seed Oil, Camomile Oil."
That's one of the aspects that Somersets pushes is that their shave oils are all natural, no soaps or chemicals, good for vegans and not tested on animals. I always wonder what kind of animal anyone would shave to test a new soap or cream, but that's just me.
The directions are pretty easy to follow. Wet skin, put three drops in your palms, massage into beard, wait and then shave.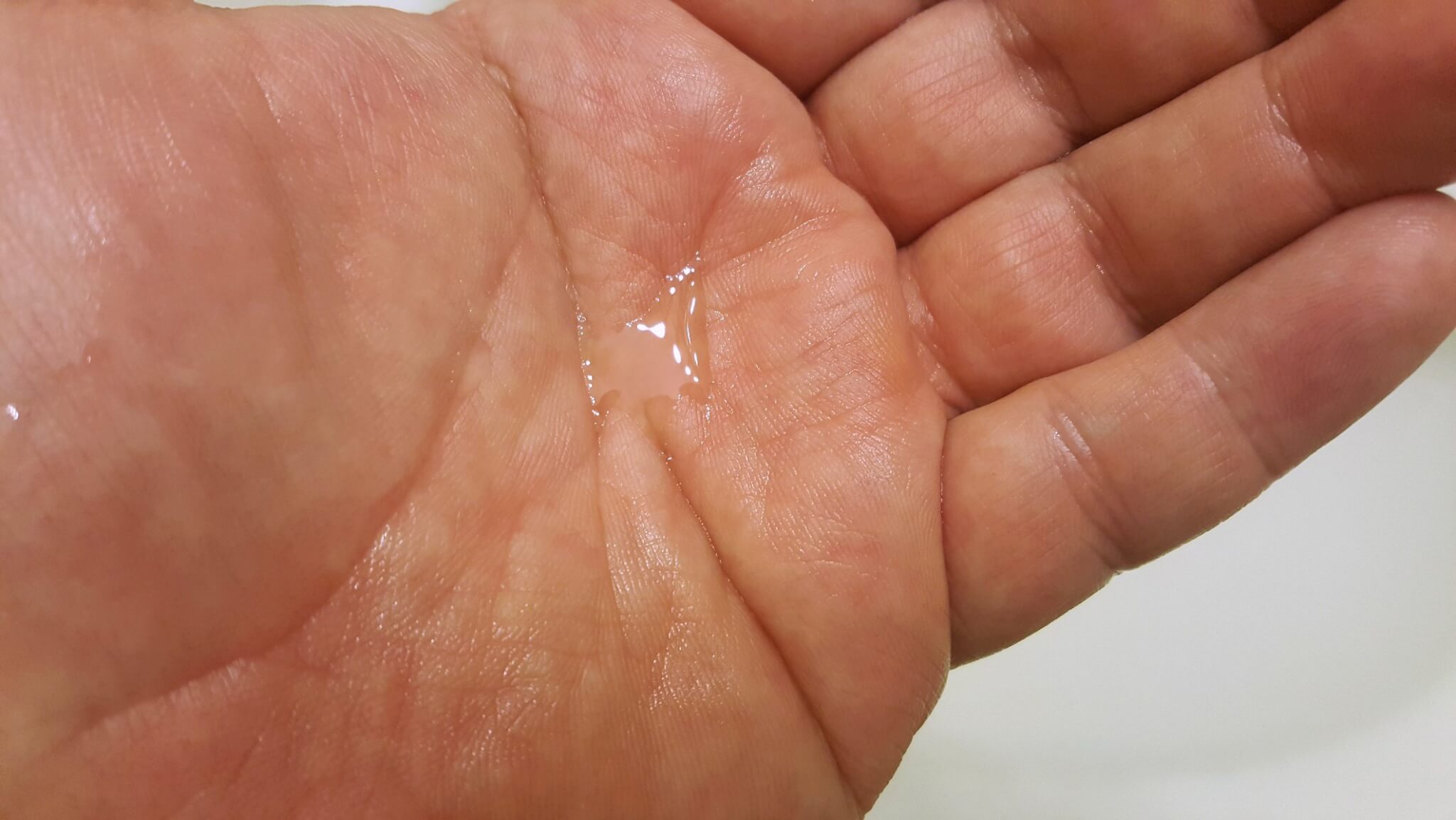 First off, the smell is very interesting. The cinnamon, peppermint, and menthol oils really come together nicely. The oil itself is slick but not oily. I had wet my hands and face with warm water already, so I put three drops in my hands, rubbed them together and then massaged the oil into my two-day growth. I will admit that to call me skeptical would be an understatement at this point. I really didn't know if I was getting it worked into every inch of my face, so I added a couple more drops to be sure.
The Shaves
I used my Slim Adjustable set on 5 and a new Astra Superior Platinum. I wanted to make sure that if this shave turned into a disaster, I wouldn't be able to blame it on the equipment. My first pass was a little unnerving. The blade moved right across my face, cutting the stubble just like it always did when covered with lather. As I slowly shaved, I noticed that I didn't feel any tugging or that horrible scraping feeling of a blade going across bare skin. At the end of the first pass, I was left with my face feeling like it did after a normal first pass. Since the instructions didn't talk about what to do on a second or third pass, I massaged in a couple more drops between passes. I did notice that my hands didn't feel oily and my grip on my razor wasn't compromised by the oil.
At the end of the shave, I washed off what oil may have been left by just using water and I noticed that there was a bit of a buildup on my razor blade, but nothing else to show that I had used a shave oil. Or that's what I thought. I didn't add any aftershave or do any of my regular post-shave routine like using my Osma Alum block and witch hazel. I wanted to see how my skin felt after that new experience. It was about 5 minutes later that I realized that my skin didn't feel dry at all and in fact felt like I had added moisturizer. It's really dry this time of year and I shed skin like a snake!
Throughout the day, I would feel my face and it still didn't feel dried out. I shaved with Somersets two more times and each time I got the same result. A razor-burn free shave, very slick glide with a nice smell to boot, and a moisturized face.


The company claims that its products are "better than foam or gel." On this, I will wholeheartedly agree. It beats both products hands down. I was really impressed that the oil could provide that much protection and slickness without making me feel like I had spilled used motor oil all over my hands. Now, is it better than top-shelf shave creams or soaps? That's where it's up to you. I will say no. But it's a different product. I will still turn to my favorite creams, but if I'm in a hurry, or heck, if I want to watch my razor glide, effortlessly cutting stubble and be left with a moisturized face, I'll reach for Somersets. Yes, you don't get to produce mountains of lather, and the brush and scuttle won't get used on those times, but I'm always for varying my routine and when I want to do just that, I'll use Somersets. And with the price at $6.99 for the small bottle, that's a small price to pay for a good shaving product.
In the end, it's a deal.