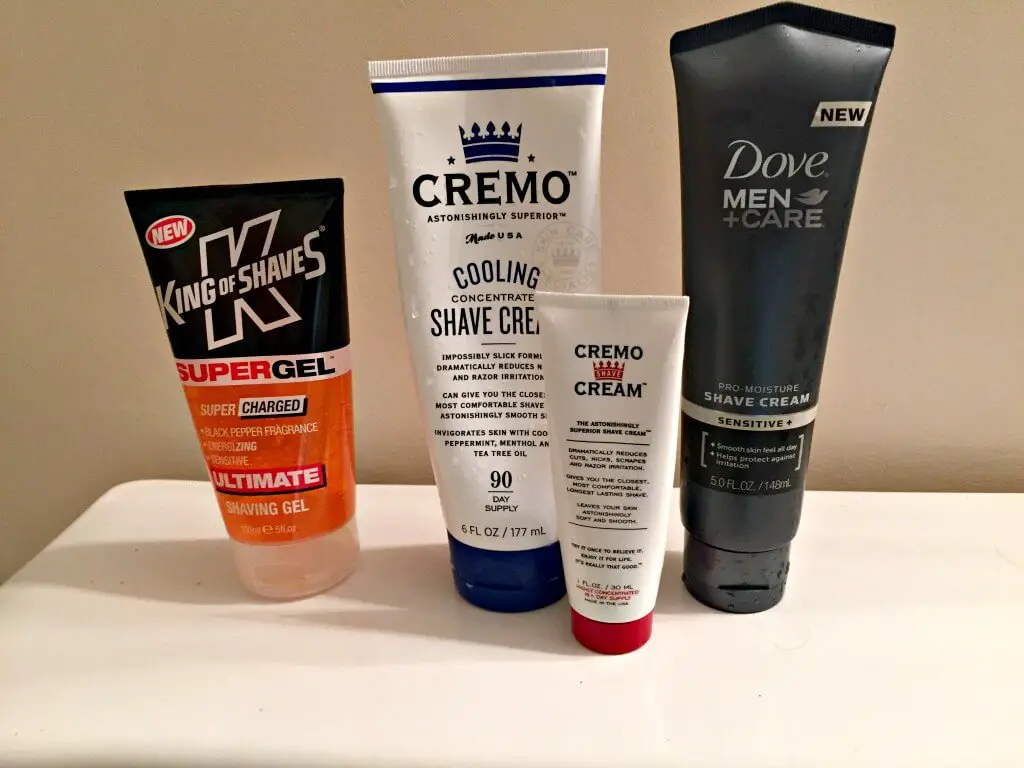 Many folks still shave with a cartridge razor, and canned foam.  Others use gels. There is a large group of wet shavers that use no brush, scuttle, cream or soap.  Some of my friends in this group extol the benefits of the gel, over canned foam.  While I love the ritual of making lather. There are times I am pressed for time and will shave in the shower using a gel.

A few terms need to clarified.  To me a product can be opaque, called a shaving cream, but work as a gel.  Being transparent is not necessary. Cremo Cream is called a cream, is not even translucent but I don't consider it a cream because it has low latherability.  It can be forced to lather when a shaving soap is added, but alone it is not a lathering product.
Some creams have lower latherability. Jack Black Triple Cushion* and Nancy Boy may make less than most creams, but they DO lather alone, and work better with a brush, so I consider them as creams, not gels.
Gels work by holding water, and by adhering to wet skin . They are slick, but not anywhere near as protective as a lather.  When used properly, I think they can deliver a shave every bit as close as lather, while not being as enjoyable to shave with.
I have tried many gels, and rejected most based on the shave they deliver. 3 brands stand out IMO as worthy of the wet shavers arsenal. Cremo Cream, King of Shaves (KOS), and Dove+Men.
KOS is no longer available in the US since an ownership issue was settled with Remington. It is the only gel I use which is transparent (Black Pepper variety). Their Citrus version is translucent, not transparent but still works well.
Cremo Cream* is well known, and elicits strong opinions.  I find their new Cooling Formula* gives even better shaves than the original Citrus scent, but I cannot explain why.  It may be a perception not based in the performance.
Recently I encountered two Dove products called shaving cream. A Hydrating* and a Sensitive* variety.  I tried using them with a shaving brush but found they "gunked up" the brush, the razor and my face.  It took several tries to wash them completely off.  This lead me to trying them as a gel in the shower.  Eureka, they are actually protective when hydrated up and delivered BBS shaves, with much less cleanup.
While I won't be giving up formal lather, made with a shaving brush, in a pinch you can achieve great shaves with these products if you are short on time.  They make a great touch up product for an evening affair with a photographer present to eliminate a 5 o'clock shadow too.
Submitted Respectfully L.M. Isaacs, MD.