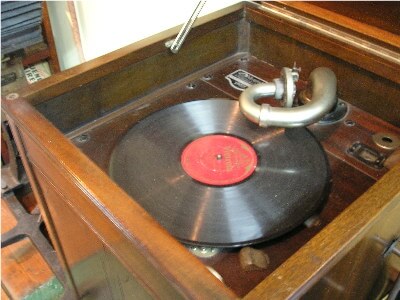 It is generally advised that new traditional shavers learn their technique in a quiet environment so they can get the audio feedback of the razor to gauge how its cutting. And it is a very useful suggestion (plus some people can really get into the full sensory feedback as part of the enjoyment that can be found in shaving).  But after that initial learning curve, music playing (softly) in the background can enhance the shave in a different way.  Use music to set a mood: relax or energize, suggest an environment, or transport you to a different time.
But music selection for a shave should not be random–put some thought into:
The goal(s);
The tempo or pace of the music;
The total time of the playlist.
The goal is the mood you want to be put into.  Want to feel like you're in a classic barber shop?  Remind yourself of your younger days?  Create a calm, meditative environment to prepare you for the day (or relax for bed)?  Motivate you for getting to work?
The tempo of the music is probably the trickiest aspect of music selection.  Too fast and it could unconsciously rush you through your shave.  Tempo that changes within the song can throw off your shaving pace.  For example I love "Massive Transit" by Cindy Bradley but I can't shave by it.  Tempo changes between songs is not quite as important but any good radio DJ will tell you that tempo transitions between songs done well feels seamless, while transitions not done well can ruin the desired effect.
The total time of the playlist is probably the easiest to deal with: it should simply be a little shorter than the time you spend for a typical shave.
Of course, no matter what music you select it should be something you enjoy listening to!  Let me suggestion some music genres to consider, with some samples (music for illustrative purposes only and fall under Fair Use).
1) American Classics
This genre has also been referred to as "Rat Pack," Swing, or Vocal Standards.  Artists such as Frank Sinatra, Dean Martin, Harry Connick Jr., Mel Torme', or Tony Bennett are often associated with this genre, and this is the music most often thought of when trying to recreate the feel of an old time barbershop.
American Classics Samples
2) Smooth Jazz
This is usually considered as non-vocal, "mainstream" jazz music, also usually associated with the decades of the 50's and 60's, although the genre remains vigorous today.  This is another genre often associated with the bygone days of the corner barbershop.
Smooth Jazz Samples
3) "New Age"
Some consider this almost a sub-genre of smooth jazz but it is more "up-to-date," with instruments and techniques considered non-traditional for jazz.  "New Age" music probably had its hey-day in the 1980's but is still popular today.
New Age Samples
4) The Music of Your Generation
This is simply a selection of the music you grew up with.
One Genre You Do Not Want To Shave To
Comedy.  Trust me, the last thing you want to be doing while you shave is laugh!
Comedy Sample
Do you shave to music?  What kind of sound do you enjoy?