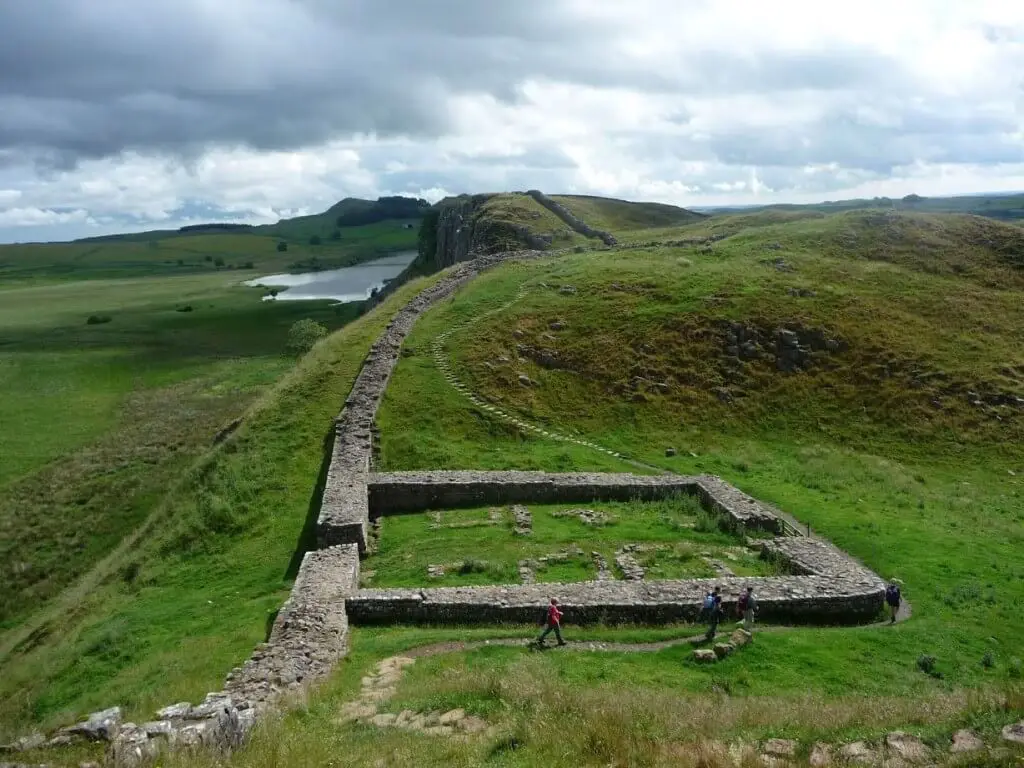 The Scottish.  They invented the telephone, the television, and the first pedal-powered bicycle.  But what about their contribution to men's shaving?

The Essence of Scotland
Though Scotland has a dark historic past, and contributed nothing to the history or invention of shaving and male grooming – it does have some of the best natural resources in the world, breath taking landscapes, clean, crisp water lochs, fresh air, and a unique culture.
I live just a short walk away from the remains of the "Antonine Wall" –a fortified wall built by the Romans.
The arrival of the Roman Empire in Britain marked the beginning of Scotland's history.
A Roman soldier, Ammianus Marcellinus, wrote to his comrades:
"Do you suppose that your beard creates brains? Take my advice and shave it off at once; for that beard is a creator of lice and not of brains."
The clean shaven, well trained, well equipped, Roman army had arrived to conquer Scotland.
Our scruffy, bearded, barbarian tribes seemed no match for the might of these well-groomed Roman Soldiers.
However, the Romans failed to truly conquer Scotland, and so built two walls – The Antonine Wall and Hadrian's Wall – to keep the unyielding, barbaric Scottish tribes under some control.
What comes to mind when you think of Scotland?
You might think of our most famous poet – Robert Burns – who wrote many great poems, such as "Mr. William Smellie: A Sketch." Where he talks about the scruffy beard growth of his friend, and the days winding down to "shaving night":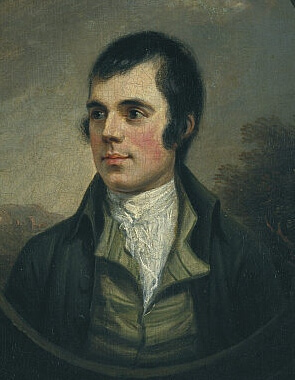 "Shrewd Willie Smellie to Crochallan came;
The old cock'd hat, the grey surtout the same;
His bristling beard just rising in its might,
'Twas four long nights and days to shaving night:
His uncomb'd grizzly locks, wild staring, thatch'd
A head for thought profound and clear, unmatch'd;
Yet tho' his caustic wit was biting-rude,
His heart was warm, benevolent, and good."
— Robert Burns (1787)
Though, Robert died at the young age of 37, and before photography was invented, his portraits show a clean-shaven, well-kept man.
And what's really amazing, is that his original Straight-Edge Razor and shaving mirror still exists to this day.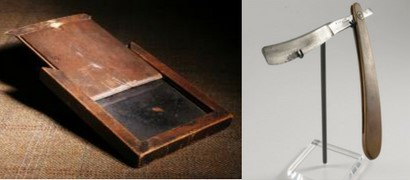 …And today, I'm going to talk about how some of these Scottish features have been infused to create some fantastic shaving products.
Shaving Brush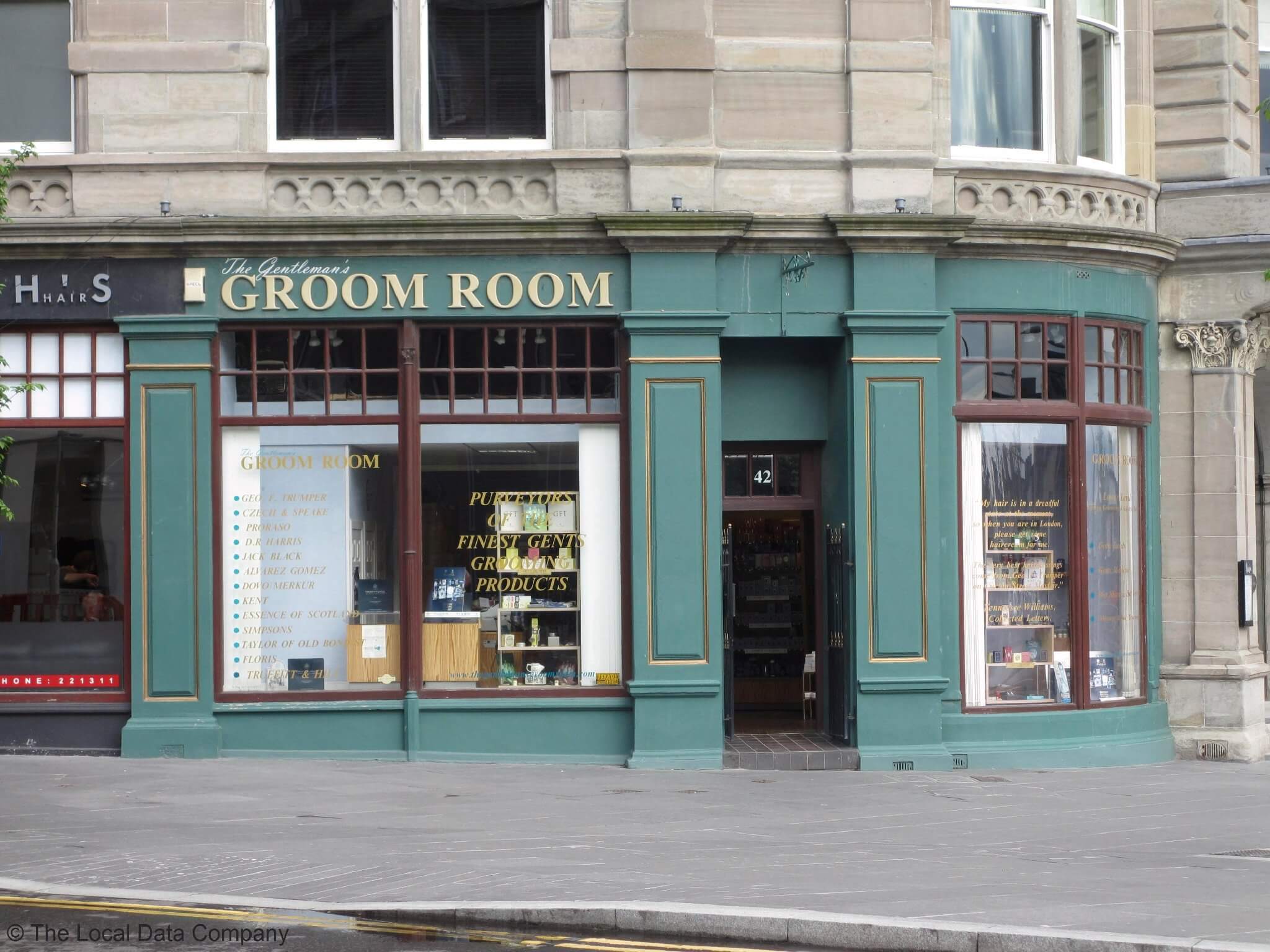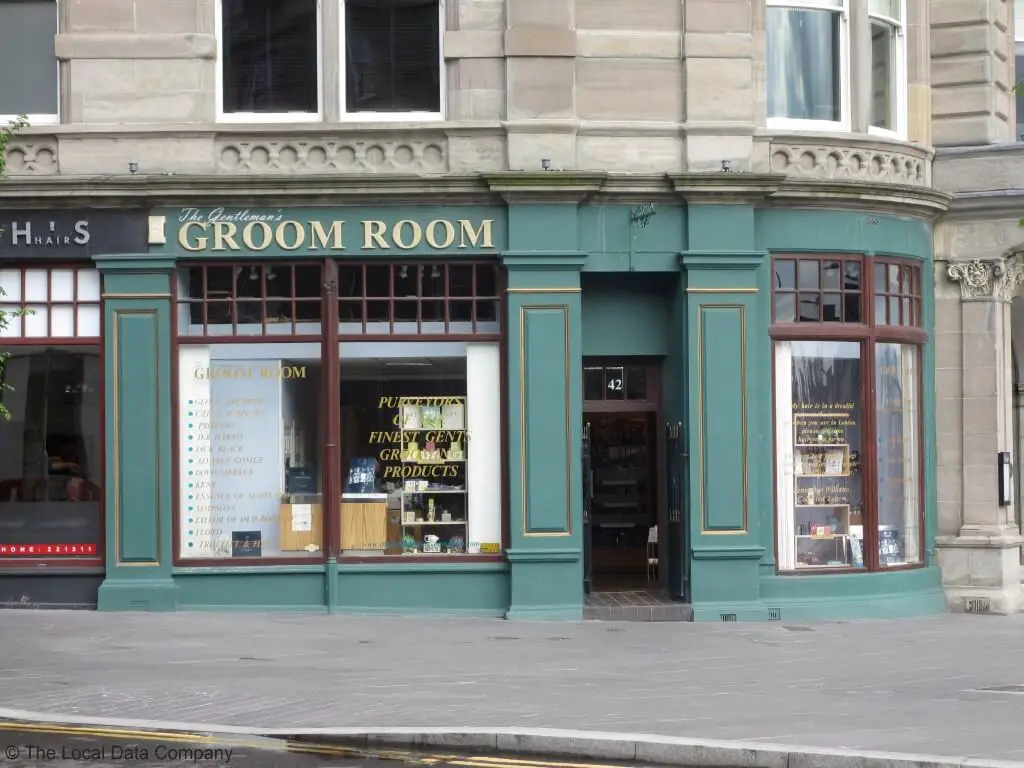 In the city of Dundee, Scotland, there's a long-established shop called "The Gentleman's Groom Room" – it sells lots of unique traditional, locally made, shaving and male grooming products.
Their Monarch Stag Luxury Shaving Brush is hand-crafted from real Scottish Stag Antler, and filled with Silvertip Badger hair.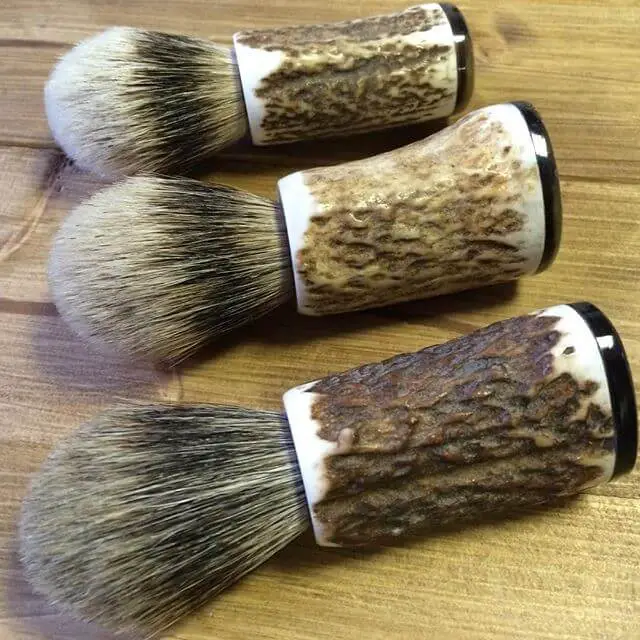 They are made from raw, natural materials sourced in Scotland, and no two brushes are the same.
Traditional Shaving Soap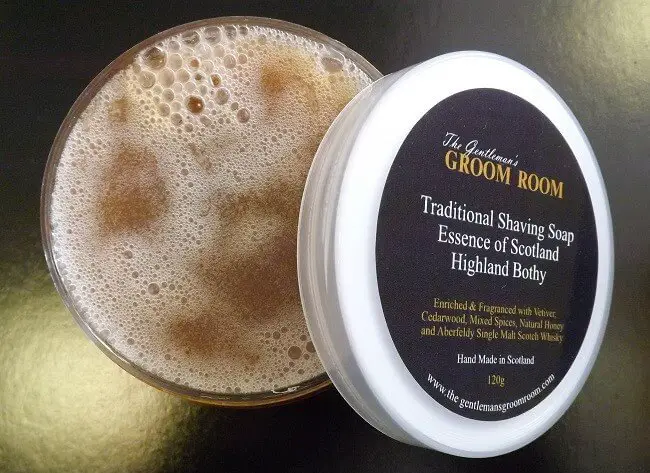 Again, an exclusive product created by The Gentleman's Room is Essence of Scotland Sweet Gale Traditional Shaving Soap in 120g tubs.
It's a custom blended soap that contains Aberfeldy Single Malt Scotch Whisky.
It's also made, and fragranced with Bog Myrtle – a skincare herb native to Scotland.
It's moisturizing and conditioning composition of natural honey, Mixed spices, Cedarwood, and Beeswax, produces a nice lather and smooth shave.
Shaving Cream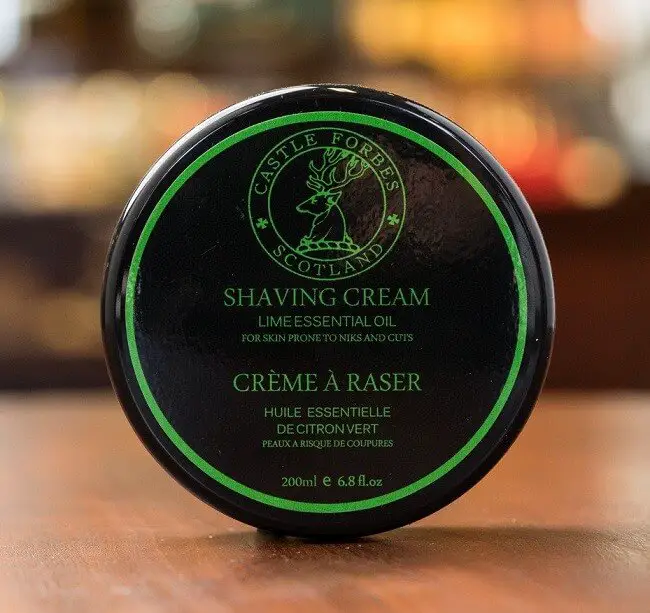 When was the last time you used shaving cream that was made by hand, in a Scottish Castle?
Probably never.
Well, there's a Castle located in Aberdeenshire, Scotland that produces top-quality shaving creams.
The Castle Forbes Estate, built in 1815, has the world's smallest perfumery.
Lady Forbes converted an old dairy building at the back of the Castles into a place where luxury Scottish Perfume and shaving creams are produced, using only the finest natural oils.
Castle Forbes Lime Shaving Cream – is made with pure essential oils and is paraben free.
This unique formulation created at Castle Forbes produces a rich, creamy, yet fine lather, with only a very small amount being needed for each shave.
Shaving Razor

The Artisan Razor – is a quality, visually stunning, shaver handle designed to connect with the popular Gillette Mach 3 razor blades.
This beautifully finished and packaged razor handle is manufactured by Dalvey, who originally made bagpipes, and are based in the Highlands of Scotland.
Dalvey designed this product to take an every-day shave, and turn it into something more enjoyable and interesting.
The handles are available in Black, Yellow, or Blue, and each hand-cast resin means no two handles are the same, each one has a unique pattern.
The Mach 3 blades connect to a stainless-steel fitting engraved with the Dalvey name.
After Shaving Balm

Executive Shaving – is a business located in Glasgow, Scotland and produce an Intensive Moisturising Balm.
The main ingredient of this Balm is pure Scottish water drawn right from the shoreline of Loch Lee, Scotland.
The water in this cream is unrivalled in purity, and is stored in an airtight, eco-solutions plastic, 100ml bottle with push down dispenser.
It's an ideal post-shave moisturiser that helps restore the skin's natural ph.
It's soothing, cooling, effects are instantly noticeable, is very easily absorbed by the skin, and doesn't leave any greasy or shiny residue.
About the author:
Post contributed by Barry – electricshaversuk.co.uk