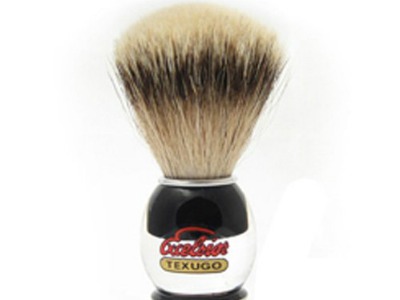 I have been looking at popular shaving brushes on the market (having previously looked at Vulfix, Simpsons, Truefitt and Hill, Rooney, Shavemac, and Savile Row).   This post looks at Semogue.  At the end of the series–just in time for the holiday gift-giving season–I'll update the entire list and create a large, sortable table and also make the data available in a "CSV file" for importing into your favorite spreadsheet or database program.
Semogue
I admit that I am not particularly familiar with Semongue.  They are evidently made in Portugal by a small family business.  They do seem have a line of brushes with a very good value and I have started to see more and more references to them on the shaving forums.
What is your experience with Semongue?
On the table below I've listed the major specifications for the brushes currently being manufctured.  "Model" refers to the model number of the brush.  "Loft," "Knot," and "Handle" refer to the the dimensions, in millimeters, for the height of the hair, the diameter of the hair at the base, and the height of the brush's handle, respectively.  "Hair" indicates what kind of hair is used, along with a "Grade" (if any).  The "Shape" of the hair refers to whether it is a fan-like shape or a bulb-like shape.  Finally, price refers to the Manufacturer's list price in US dollars.  Although I have excersized care in researching these statistics I cannot guarantee they are exact.