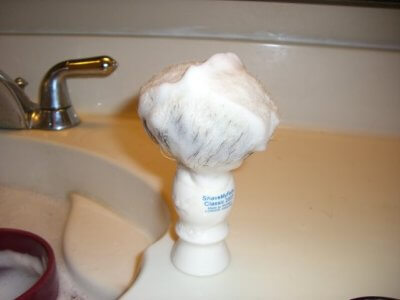 Welcome to the next installment of my shaving brush buyer's guide (I have previously covered Vulfix, Simpsons, and Truefitt and Hill).  This post looks at the Rooney line of shaving brushes.  At the end of the series–just in time for the holiday gift-giving season–I'll update the entire list and create a large, sortable table and also make the data available in a "CSV file" for importing into your favorite spreadsheet or database program.
Rooney
R.A. Rooney & Sons, AKA "City of London Brushworks," seems to be a rather secretive, enigmatic manufacturer.  They avoid direct contact with customers and don't have a proper website. According to the information I could find they may go back as far as 1796, though a fire in 1886 destroyed their records.  They have a reputation as an "old school" manufacturer, but then they come out with a brush like this: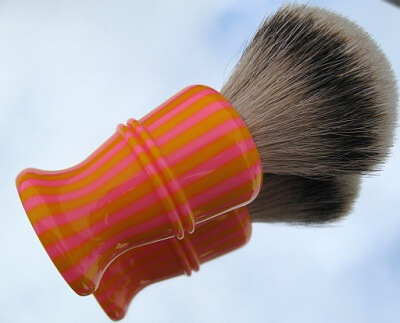 Like I said, enigmatic.  What is your experience with Rooney shave brushes?
On the table below I've listed the major specifications for the brushes currently being manufctured.  "Model" refers to the model number of the brush.  "Loft," "Knot," and "Handle" refer to the the dimensions, in millimeters, for the height of the hair, the diameter of the hair at the base, and the height of the brush's handle, respectively.  "Hair" indicates what kind of hair is used, along with a "Grade" (if any).  The "Shape" of the hair refers to whether it is a fan-like shape or a bulb-like shape.  Finally, price refers to the Manufacturer's list price in US dollars.  Although I have excersized care in researching these statistics I cannot guarantee they are exact.