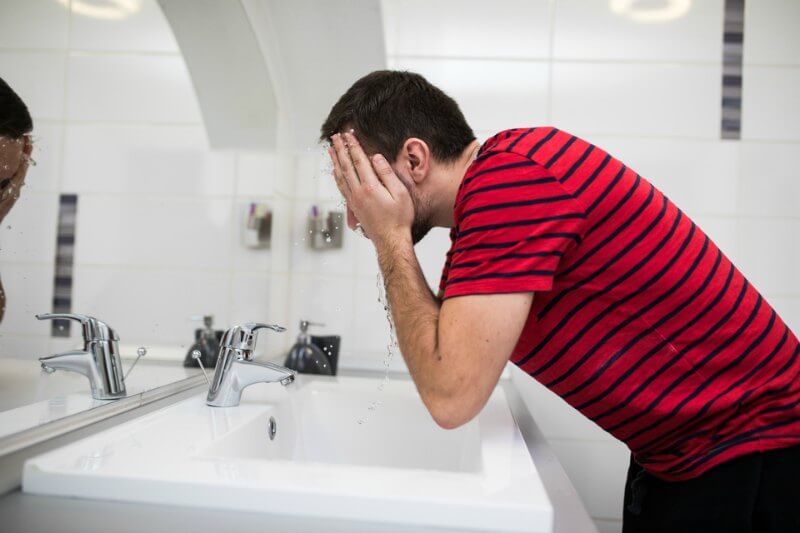 Working with a coarse beard is often a challenge but take a few days off and shaving can become an unpleasant chore, especially if you have sensitive skin. So what can you do if your stubble comes in like wire and you don't shave daily?
An obvious solution is to use a more aggressive razor. That works, but it's not unusual for different parts of the face to have different sensitivities. Doing multiple passes with a razor that's aggressive for your skin may irritate the sensitive spots and increase the risk of nicks and burns. One workaround to that problem is to use an adjustable razor or to do a first pass with an electric shaver. Another method, which is the subject of this article, is to expand your shave prep and recovery routines with the goal of softening the whiskers and increasing skin protection.
Going Soft
I've always been skeptical about pre-shave manufacturers' claims. A pre-shave treatment might make your skin slicker, but how can a liquid penetrate wire-hard whiskers and soften them significantly? More generally, what benefit does a pre-shave provide that you don't already get from a good quality cream or soap?
"Pre-shave does two things, in my opinion," says Andrew French, managing director with Castle Forbes. "It helps moisturize the hair and it gives you the confidence to use the razor because it gives you added protection between your skin and the blade. It gives you a barrier between the blade and the imperfections on your face but at the same time it gets in there in terms of moisture."
I asked Dr. Steve Daveluy, M.D., a dermatologist and assistant professor at Wayne State University's School of Medicine,  about shaving tough whiskers. He explained that beard hair is noticeably different from scalp or body hair. Each beard hair is thicker, with a large area, which means it requires almost three times as much force to cut a beard hair compared to a scalp or leg hair. We also have many nerves around our beard hairs and facial skin that feel pain when the skin is pulled or cut by the blade or when the hairs are pulled or twisted, he noted in an email response.
Getting Wet
So can you reduce the force needed to cut whiskers with good pre-shave preparation? You can, and the research supports several, but not all, of the common pre-shave prep techniques.
An important first step to a close shave is cleansing the skin.  Oil and dead skin cells can build up around the hairs.  Washing with a cleanser or scrub can help remove them, allowing the razor access to the base of the hair as it emerges from the skin.
Step two is applying an adequate amount of moisture to the beard. The keratin that composes our hair has a strong affinity for water, meaning it can absorb a lot of water, Dr. Daveluy says. Water also affects the amount of force necessary to cut the hair. Dry hair is strong. It takes about the same amount of force to cut dry beard hair as that required to cut a copper wire of the same diameter, but as hair absorbs water, it becomes softer.
Mr. French echoes that opinion. "At the end of the day, no matter what anybody says, the most important thing in any shave is the water," he says. "The more water you put into the facial hair, the weaker it becomes and the closer the shave. In conjunction with a pre-shave product, if you want to do that, the fundamental thing is the amount of water you add to the facial hair. The challenge for us was to make something that we call super-saturating, to put as much moisture into the hair and weaken it as much as possible."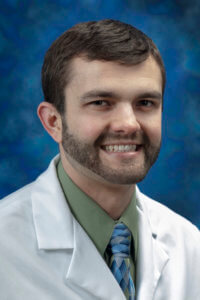 Research shows that two minutes of water exposure is the optimal time to soften whiskers, according to Dr. Daveluy. After absorbing water for two minutes, the force required to cut the wet hair is reduced to about 65% of the force required to cut dry hair. Hydrating the hair for longer isn't harmful, he adds, but the reduction in cutting force levels off at about 60% of the dry strength. Beyond four minutes doesn't add additional benefit.
(If you want to geek out on shaving's biomechanics, check out this article: The Biomechanics Of Blade Shaving.)
Where's My Hot Water?
The standard advice is to soften your beard with lots of hot water, preferably by shower. If you can't take a shower, hold a hot, wet face cloth against your skin for a few minutes. Here's a surprise for hot-shave aficionados: Dr. Daveluy says that the question of hot water versus cold water hasn't been studied. "There is a false claim that hot water makes hair softer while cold keeps it stiff," he says. "Water of any temperature is absorbed by the hair keratin and softens it, which is a benefit when shaving."
"We do know that hot water is bad for the skin in general," he adds. "It can damage the skin and cause it to become drier and more irritable. While it hasn't been studied for shaving in particular, it does seem that cold water has all the benefits of hot water without the drawbacks of potential irritation. So why does the barber use a hot towel to soften up your hair before a shave? Because it feels good and people like it."
Skin Care
A good-quality pre-shave should do several things, according to Mohammad Abed, founder of the Grooming Dept. line of pre-shaves and soaps. The product can soften the hairs to some extent, he agrees, but his approach to developing a pre-shave was to also consider the skin that surrounds the hairs. Facial skin is not perfectly smooth–it has the equivalent of hills and valleys that can impede a razor's glide across the surface. "Can we soften the skin at the same time we soften the whiskers?" Mr. Abed asks. "If you soften the skin, then you can achieve better glide rather than just worrying about the hair itself."
Mr. Abed notes that his pre-shaves receive some of their best reviews from older customers. The reason for that is as the skin ages, the stratum corneum layer loses water very quickly. There is a technical term for that effect: trans epidermal water loss. From a product developer's perspective, the question is can you have a pre-shave that minimizes the trans epidermal water loss and creates some kind of occlusive layer on the skin before you apply the soap? "The pre-shave that I make does many things at the same time," says Mr. Abed. "It softens the hair; it softens and moisturizes the skin. Because it really penetrates the (stratum) corneum, it's very effective."
It's been interesting to experience the variety among pre-shaves. Some products rely more heavily on oils while others have much lighter viscosities. The Castle Forbes Pre-Shave, for instance, is water-based, which Mr. French maintains provides several benefits versus oil: "Everyone knows in chemistry that oil and water don't mix. Every shaving cream in the world is water based, so why would you use an oil? The benefit in using the Pre-Shave is: a) it's water-soluble, b) it doesn't have any detrimental impact on the brush, and c) it washes out of your basin and if it gets on your hands you just wash it off."
Time to Experiment
[Ed. Note: Amazon, OneBlade, and West Coast Shaving links are affiliate.]
I didn't go total caveman during the virus lockdown but shaving every second or third day became the new normal. That change in routine led to a problem, though. My beard comes in like white steel wool and the first pass on the longer stubble was harsh, even with my Merkur Progress dialed up with a Feather blade.
I suspected that problem stemmed at least partly from my admittedly rudimentary prep regimen of a quick face wash followed by a cold-water shave. I use good hardware with quality creams and after-shave balms and that routine worked fine until my beard started to get much coarser with age. But as I did interviews and research for this article, I decided to spend more time on pre-shave prep and post-shave recovery to see if shaves would get any easier. My expanded routine included these steps:
Step 1: Wash face with a mild cleanser, either in the shower or at the sink. The change here was a switch to Lucky Tiger Face Wash.
Step 2: If no shower, follow up the face wash by soaking my face with a cool to lukewarm face cloth for two minutes (versus a few quick splashes).
Step 3: Apply pre-shave and let it soak in for a minute. Tested products are listed in the next section.
Step 4: Apply lather over pre-shave and let it soak in for a minute. Cold water shave followed by alum block wipe and balm application.
Step 5: Apply a light treatment of a moisturizer or balm each night to the beard area.
The hardware for my test shaves was Feather blades paired with a Merkur Progress; software was Castle Forbes shaving creams and balms, unless noted. When testing a pre-shave, I applied it to half my face to allow comparison between the treated and untreated areas. I realize that some Sharpologist readers shave with cartridge razors so I also used several of those and a OneBlade Hybrid.
Here are the products I used and my impressions of their results. Prices and sizes are from Amazon or the manufacturer as of late April.
Face wash:
Lucky Tiger Face Wash ($14; 8 oz). Pleasant fragrance, cleans gently without drying the skin. I plan to continue using this and will try their tonic and face moisturizer products, too.
Ingredients: Purified Water (Aqua), Cocamidopropyl Betaine, Decyl Glucoside, Sodium Coco-Sulfate, Xanthan Gum, Glycerin, Yucca Aloifolia Leaf/Root Extract, Chamomilla Recutita (Matricaria) Flower Extract, Simmondsia Chinensis (Jojoba) Seed Oil, Aloe Barbadensis Leaf Extract, Cucumis Sativus (Cucumber) Fruit Extract, Symphytum Officinale Leaf Extract, Borago Officinalis (Borage) Seed Oil, Citrus Aurantium Dulcis (Orange) Fruit Extract, Helianthus Annuus (Sunflower) Seed Extract, Sambucus Nigra Flower Extract, Tocopheryl Acetate (Vitamin E Acetate), Phenoxyethanol, Sodium Chloride, Sodium Benzoate, Potassium Sorbate, Trisodium EDTA, Citric Acid, Fragrance (Citrus Essential Oils).
Pre-shaves:
Most of the products did at least a decent job softening my beard and adding a degree of skin protection, so my comments focus on what stood out with each one.
The Art of Shaving Sandalwood Pre-shave Oil ($25; 2 oz.): Enjoyable fragrance, moderate beard softening and skin protection but I didn't like working with a straight oil pre-shave. Too gooey and messy for my taste.
Ingredients: Ricinus Communis (Castor) Seed Oil, Olea Europaea (Olive) Fruit Oil, Fragrance/Parfum, Water/Aqua, Coumarin, Hexyl Cinnamal, Alpha-Isomethyl Ionone
Castle Forbes The Pre-Shave Formula ($50, 5 oz): Water-based, unscented formula goes on lightly with no oily residue. Very good skin protection and beard softening.
Ingredients: Water, Witch Hazel, Aloe Vera, Isopropyl Palmitate, Cyclopentasiloxane, Propylene Glycol, Polyquaternium-37, Panthenol, Dimethicone, Chamomile Extract, Sweet Almond Oil, Tocopherol Acetate, PPG-1 Trideceth-6, Glyceryl Acrylate/Acrylic Acid Copolymer, Lime Extract, Grapefruit Extract, Mandarin Extract, Citric Acid, Mineral Oil, SD Alcohol 40-B, Phenozyethanol, Methylparaben, Butylpareben, Ethylparaben, Isobutylparaben, Propylparaben
Crown Shaving Co. Supreme Glide Pre Shave Formula ($25; 8 oz.): More viscous than the Castle Forbes but still a light, non-oily consistency. Very good lubrication and beard softening. Pleasant citrus fragrance dissipates quickly post-shave.
Ingredients: Aloe barbadensis (Organic Aloe) Juice, Limanthes alba (Meadowfoam) Seem, Vaccinium myrtillus (Organic Bilberry) Extract, Saccharum officianarum (Organic Sugar Cane) Extract, Acer saccharinum (Organic Sugar Maple) Extract, Citrus auranium dulcis (Organic Orange) Fruit Extract, Citrus medica limonum (Organic Lemon) Extract, Vaccinium macrocarpon (Organic Cranberry) Extract. Essential Oils Phenoxyethanol, Hamamelis virginiana (Witch hazel) Kosher Vegetable Glycerin, Carbomer, TEA. Tetrasodiym EDTA, Citric Acid
Geo Trumper Sandalwood Skin Food ($15.99; 3.5 oz.): Moderately strong sandalwood fragrance; almost a lotion-like viscosity. I did not detect any beard softening or added skin protection. The product is positioned as both a pre-shave and aftershave balm and for me it was a more effective aftershave than pre-shave.
Ingredients: Aqua (Water), Alcohol denat., Glycerin, Astragalus gummifer gum, Caprylyl glycol, Ethylhexylglycerin, Parfum (Fragrance), Rosa damascena (Rose Otto) flower oil, Linalool, Limonene, Geraniol, Citronellol, Coumarin, Benzyl salicylate, Eugenol
Grooming Dept Moisturizing Pre-Shave Unscented ($16; 4 oz.): The unscented pre-shave had a thicker pre-application consistency than the other products but the online instructions made it easy to apply. Excellent lubrication and beard softening that left my skin softer and smoother post-shave. Mr. Abed also sent me some samples of his shave soaps. When I used the pre-shave and soaps together the results were some of the best DE shaves I've experienced.
Ingredients: Aloe Vera Juice, Shea Butter, Safflower Oil, Stearic Acid, Potassium Hydroxide, Glycerin, Flaxseed Oil, Sorbitol, Propanediol, Avocado Oil, Sunflower Lecithin, Grapeseed Oil, Allantoin, Methyl Gluceth-20, Castor Oil, Glucomannan (Konjac root), Jojoba Oil, Panthenol, Tocopherols, Carnauba Wax, and Tetrasodium Glutamate Diacetate
Proraso Pre-Shave Cream Red ($13; 3.6 oz.). The fragrance stirred pleasant memories of childhood trips to the neighborhood barber shop. (I still open it periodically just to revisit the scent.) Good beard softening and skin protection. Creamy texture but not too oily. The sandalwood fragrance lingered (and lingered) on my face post-shave, clashing with my usual balms' fragrances, so I paired this one with an unscented balm.
Ingredients: Aqua (Water), Stearic Acid, Sorbitol, Glycerin, Butyrospermum Parkii (Shea) Butter, Parfum (Fragrance), Cetearyl Alcohol, Santalum Album (Sandalwood) Oil, Sodium Benzoate, Disodium EDTA, Potassium Hydroxide, Phenoxyethanol, Benzyl Alcohol, Citronellol, Geraniol, Alpha-Isomethyl Ionone, Hydroxisohexyl 3-Cyclohexene Carboxaldehyde, Limonene, Linalool, Coumarin
The results: Most of the pre-shaves performed as advertised. My DE shaves were easier and my skin was less stressed post-shave. They made a believer out of this skeptic.
Results with Cartridge Razors and OneBlade
One reason I switched to DE razors was that shaving with cartridges and the OneBlade Hybrid had become difficult because they tugged and pulled hard on my whiskers. The only non-DE razor that shaved comfortably was the Gillette ProGlide Shield Power, which is the five-blade model that vibrates the blades against your face.
The expanded prep resulted in much better shaves with the non-DE razors, particularly when I used the Grooming Dept. products together. The Gillette ProGlide Shield Power still shaved more comfortably than the two- and three-blade cartridges, but the latter got the job done. And while I'm a fan of the OneBlade design, its single-edge Feathers had stopped giving me a good shave. The expanded routine improved the Hybrid's performance to the point where I can comfortably use it as a daily shaver again. I had to touch up the non-DE shaves occasionally with my Braun electric, but overall the results were good. An added bonus of this unexpected outcome is that now I can work through the cartridges and single-edge blades collecting dust in a drawer.
Conclusion
I got away with minimal pre- and post-shave treatments until my whiskers became really nasty and the payoff from spending more time on pre-shave prep and recovery surprised me. I know that many guys don't care for pre-shaves so YMMV, but if you're struggling with a coarse beard, expanding your routine to include a quality pre-shave and nighttime treatment might be worth a try.