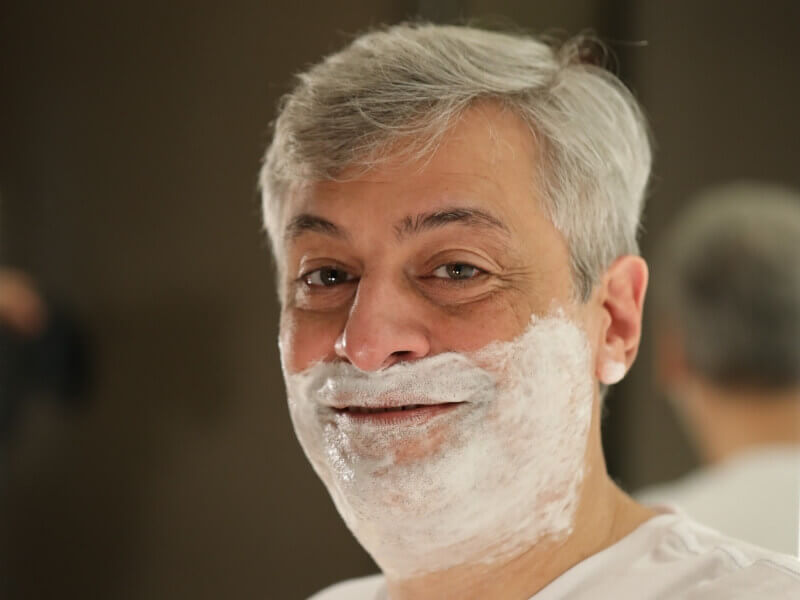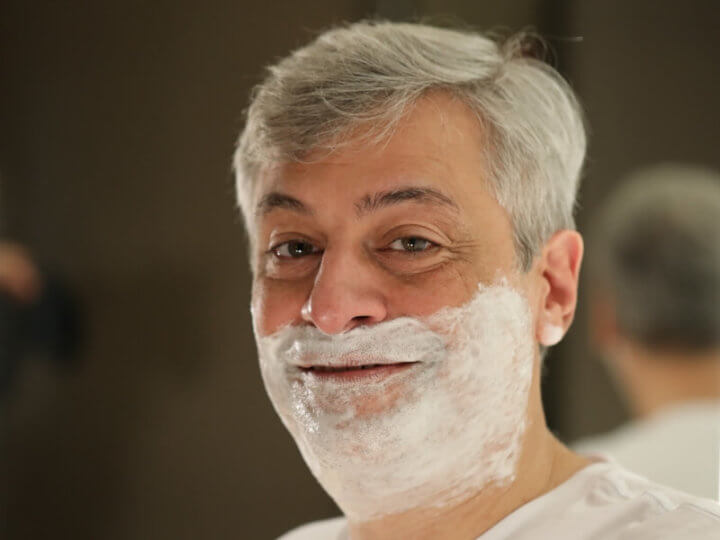 Some shavers love the feel of warm, fragrant lather on their skin…even in the summer months. 
(Amazon and The Art Of Shaving links are affiliate.)
Keeping Shave Cream Warmer, Longer
There are several products designed to give you that luxurious hot lather shave like you might get from an old school barber. One new product is the Gillette Heated Razor which turns the idea of hot lather on it's head by heating the razor instead. More classically thought of are the Latherking (AKA Latherizer) or Lather Time hot lather machines that barbers use.
But those products are specialized and are not cheap. What if you can use much (all?) of your existing shave kit and tweak how they're used to make your lather warmer–and stay warm longer?
How Do You Keep Shave Cream Warmer?
Pre-heat all your shave elements, use a lathering shave cream or soap, with a badger hair shave brush and a lathering bowl or scuttle.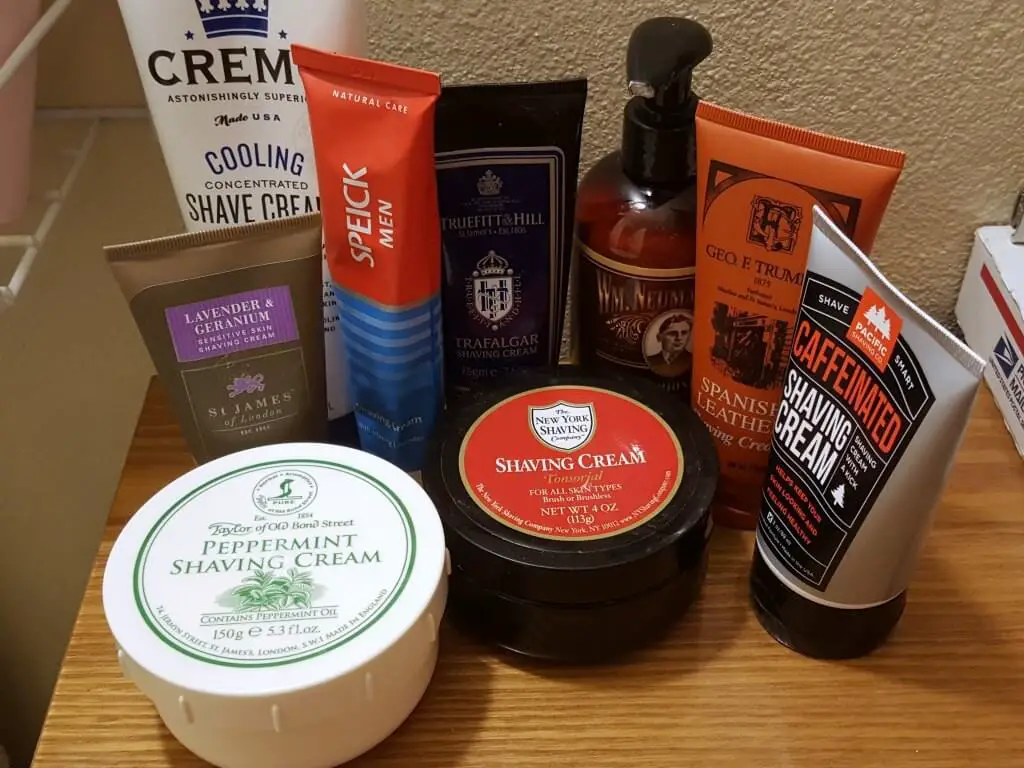 Although it might be possible to warm up a non-lathering shave product, you will get better, longer-lasting results with a good lathering shave cream or soap.
There are a lot of fine shaving brushes available that work really well at building lather. But in my experience badger hair brushes are particularly good at absorbing and retaining heat (although some of the newer synthetics are getting better at it too).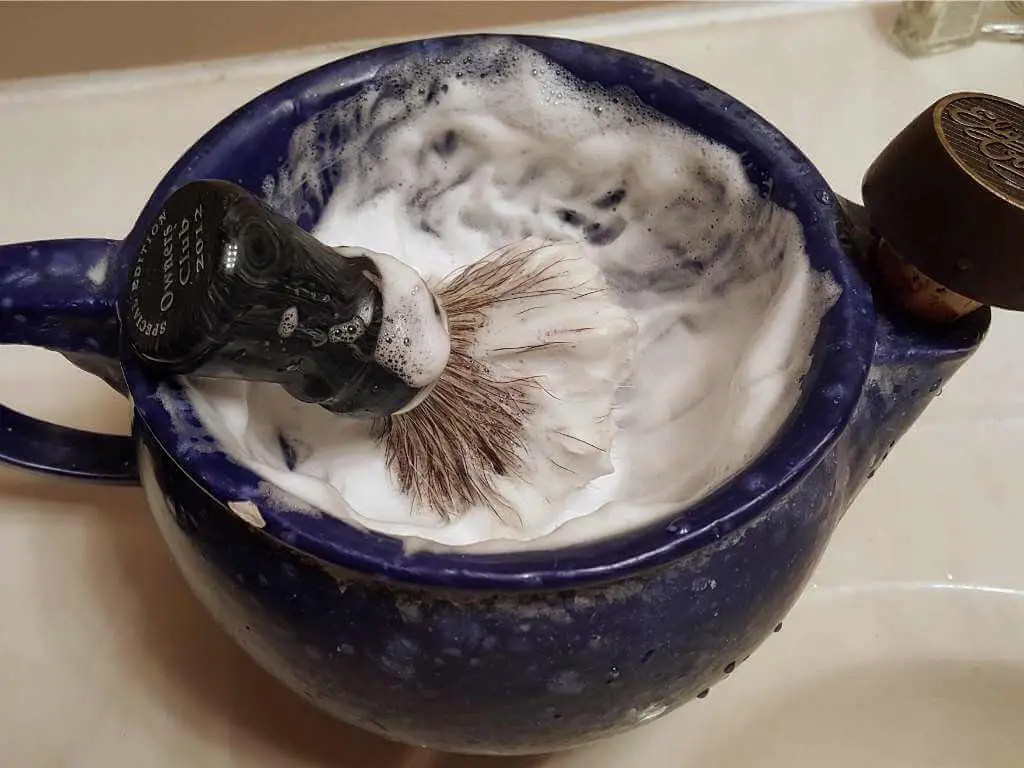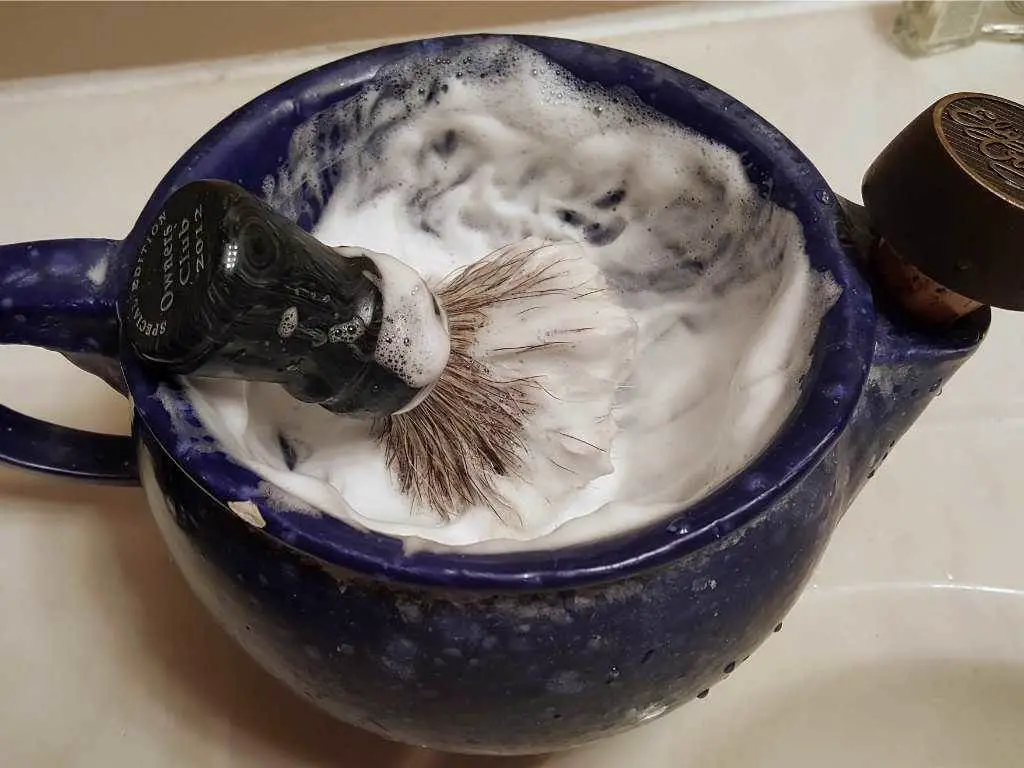 Even though you may be using a shave brush that retains heat, lather will keep warmer, longer, if you use a lathering bowl or scuttle. Pre-warming the bowl/scuttle in hot water will make it even more effective as you store the brush in it during the shave.
Here is a step-by-step, four element process to keep that lather toasty throughout the shave:
A Step-By-Step Guide On How To Keep Shaving Cream Warmer
Soak Everything In Hot Water

Start your tap running with hot water (not scalding, mind you, but hotter than what you would normally use) but do not set the drain stopper just yet. Place your shaving implements into the sink: razor, brush, lather bowl or scuttle and the sealed container of cream or soap and let the water run for 10 seconds or so. Set the drain stopper and fill the sink. Then everything just sit there for about two minutes. This will "pre-heat" your gear to make maintaining temperature through the shave easier.

(If you are using a shaving soap, an alternative might be to "bloom" it. But you still want to pre-soak everything else.)

Build The Lather

Remove the soap/cream, brush, and bowl/scuttle from the sink. Drain excess water from the brush as you normally would (ever tried the "perfect" method?) then build and apply your lather as you normally would. If you are typically a "face latherer" you may get slightly less warming benefit than by lathering in a bowl/scuttle but it's up to you.

In any case, after you finish lathering return your brush to the (warmed) bowl/scuttle while you shave.

Remove The Razor From The Sink And Begin Shaving

Shave as you normally do, rinsing the razor frequently in the sink full of hot water.

Repeat The Process For The Duration Of The Shave

Unless you're in a hurry you will probably want to shave in passes or cycles, reducing the stubble in stages from different directions. But since you have pre-heated your gear and you are keeping the lather-filled brush in a warmed vessel you should now have luxuriously warmed, fragrant lather throughout your shave!
Conclusion
Keeping your shave cream warmer throughout the shave can really enhance the shaving experience. And it can probably be done with the shave products you already have on hand! It's just a matter of pre-heating your shave kit and finding a way of maintaining the heat for a longer time. Give it a try and let me know how it works out for you
Do you have other suggestions on how to keep your lather warm? Leave a comment below so all may benefit!