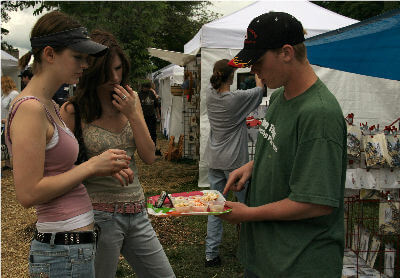 Novice traditional shaving enthusiasts often want to explore their new "surroundings," but do so inexpensively. And many also want to experience that life-altering, zen-inducing, height-of-sophistication shave.  The two ideas may seem like polar opposites but in fact it can be done!  The key lies in samples.   For example, high-end shaving companies like eShave, Truefitt and Hill and Trumpers offer sample kits to give you a taste of what they offer for a very reasonable price (and remember, in the case of Truefitt and Hill, a Sharpologist advertiser, you can take 15% off a web order just by using the coupon code manticsblog at checkout)!  In the case of shaving cream samples there are usually several different varieties with each sample having enough for two or three shaves.  Cologne samples may be enough for quite a while, depending on how often you use cologne (I should note that, although Penhaligons doesn't offer shaving cream samples, they do have a very nice cologne scent sampler).
Some artisan shaving soap or cream makers will offer a samples as well.  Here are a few I know about:
The Shave Den
Mama Bear Soaps
Queen Charlotte Soaps
Kell's Original
Nanny's Silly Soap (UK)
Some artisan soap and cream makers will send you a sample if you ask nicely (especially if you have an allergy or are concerned about a particular ingredient or scent).
Finally, Garry, an enterprising soul, has opened a web "sample shop" where it is possible to purchase small amounts of select products: http://sampleshop.blogspot.com/ .