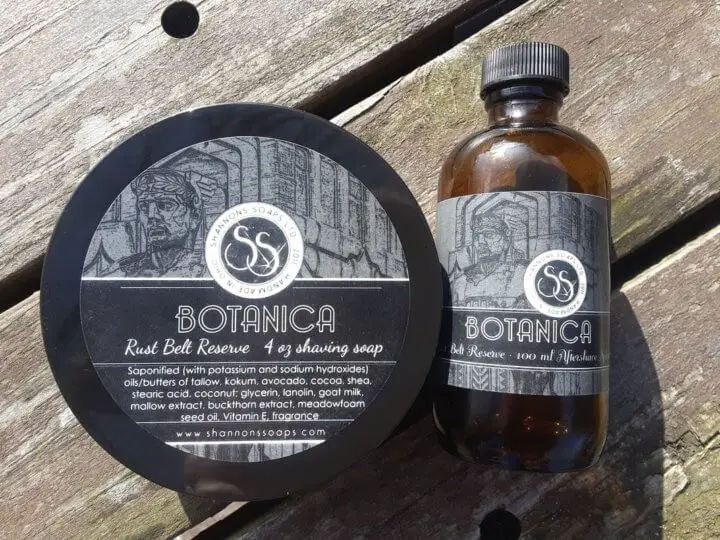 Shannon's Soaps is one of those wet shaving artisans who kind of "flies under the radar" in the increasingly crowded wet shaving soap niche'.  Maybe it's time to get them on your screen: I recently picked up a tub of their Botanica shave soap to try.
A Friendly Rivalry
Shannon's Soaps is based out of Cleveland, Ohio, home of the Cleveland Browns football team.  Mrs. Mantic59 is a life-long, die-hard Pittsburgh Steelers fan (even though she was born and raised in Arkansas!).  The Browns and the Steelers have been arch rivals for many years so when we talk to Shannon (and her husband Brian) there is always some good-natured "trash talk."
Shannon's Soaps Botanica Shave Soap
From Shannon's Soaps website:
"My take on a modern chypre, with atlas cedarwood, tuberose, oakmoss, and a host of florals, with a hint of vanilla and a fruity top."
Ingredients: Tallow, kokum butter, avocado oil, cocoa butter, shea butter, stearic acid, coconut, glycerin, lanolin, coconut oil, goat milk, mallow extract, buckthorn extract, meadowfoam seed oil, Vitamin E, essential oils, fragrance oils, potassium hydroxide, sodium hydroxide (made by hot process)
My Experience With Shannon's Soaps Botanica Shave Soap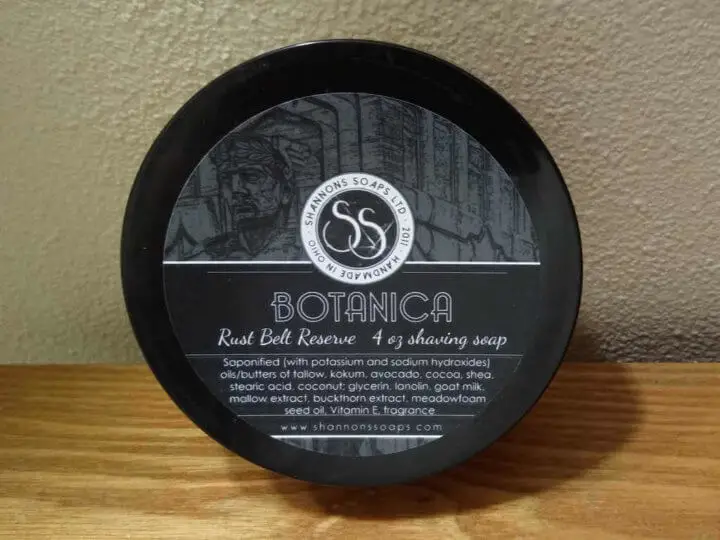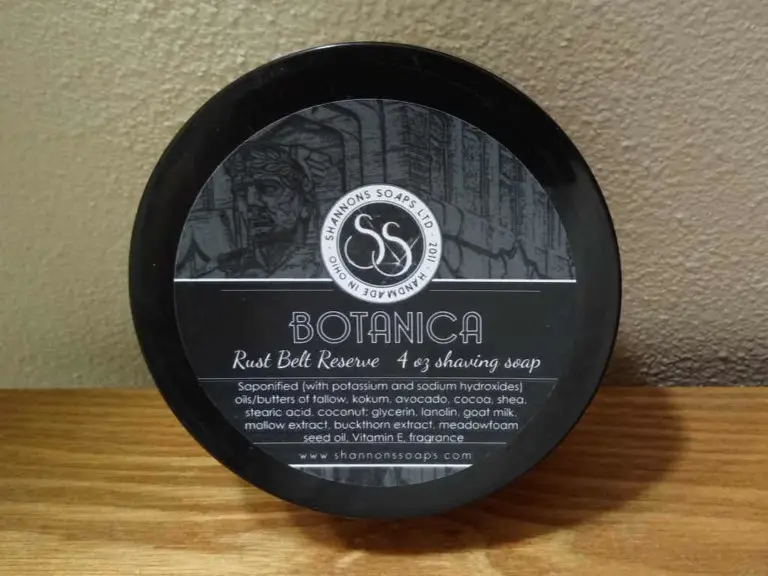 For me and my notoriously dull sense of smell the scent out of the tub definitely starts out fruity.  Then the floral notes hit with a powdery (almost effervescent quality to it.  I really don't get the wood notes: there is something after the florals but it's like an herbal note to me.  YNMV (Your Nose May Vary!) of course….
But lathered on the face more of the effervescent floral and wood notes come out.  The scent remains moderately strong throughout my shave, which I appreciate: many times an artisan's scent they work so hard to create gets softened to almost nothing when lathered on the face.
Speaking of lather, I find it builds quickly and pretty voluminously, even in my "hard" water.  The lather's consistency is somewhere between yogurt and meringue, with soft peaks.
Of course "where the rubber meets the road" is in performance, and performance of Shannon's Soaps' Botanica has been outstanding for me!  Really exceptional in both cushion/protection and lubrication/glide.  All-in-all a really good shaving experience for me.
Conclusion
I'm going to have some hard decisions to make for my next Sharpologist Best Shave Soap update.  Shannon's Soaps really deserves some recognition…even if they have poor taste in football teams.  😉
Botanica shave soap is a new member of my shave soap rotation, joining a small number of shave soaps that I really like for their scent, lather, and performance.  I think they deserve to be on your radar screen.
Shannon's Soaps is available on their website and at Maggard Razors and Smallflower.