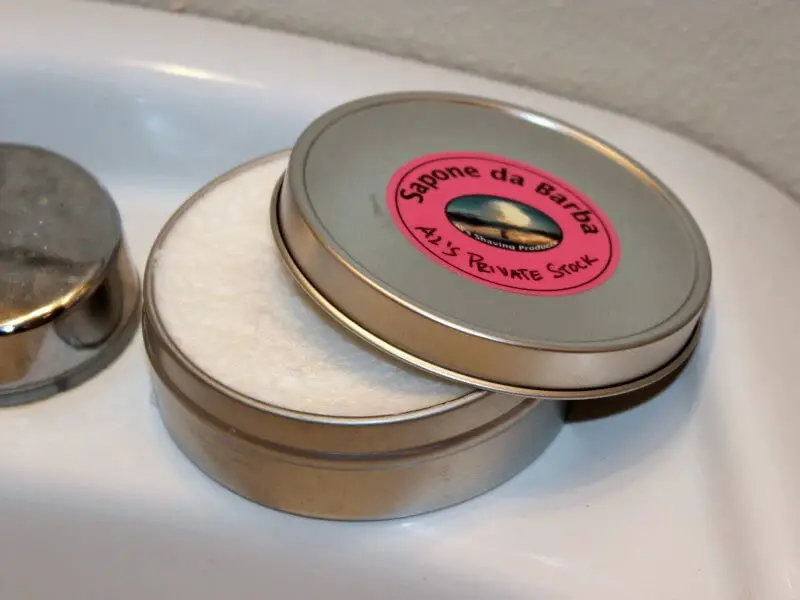 I recently tried Al's Shaving Sapone Da Barba soft shave soap (say that three times fast!).  Soft shaving soaps seem to be trending with wet shaving artisans and Al's take on it is excellent.

Although the scent is described as "a mix of strong floral notes of geranium and rose otto supported by West Indian sandalwood and cedarwood in the background" to me it just evokes "vintage Italian."  I don't know how else to describe it except as a classic Italian scent…or at least how I imagine what an Italian scent would be.  I find the scent strong but not over-powering.
As you might expect from Al, performance is excellent.  In fact I think I would go as far as to say that it is his best-performing product for me and my hard water.  Building lather is very easy and the lather itself is generous.  Cushion is great and I think lubrication is exceptional.
Sapone Da Barba Ingredients?
Al describes the ingredient list as "unconventional. Other than coconut oil, no other oil is used…fatty acids, mostly stearic the lye, glycerin, water and the botanical essential oils along with the coconut oil."  Whatever the ingredient mix, it's hard for me to argue with the results.