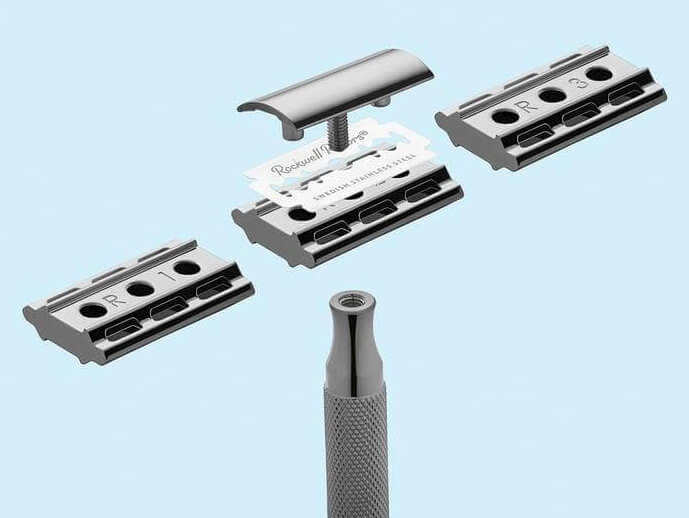 [Note from Mantic59: a recent survey of Sharpologist readers indicated interest in more product reviews.  Your wish is my command! Rockwell, Amazon, and Geni.us links are affiliate.]  Rockwell Razor's flagship razor, the Rockwell 6S, has gotten most of the buzz here.  But the value-oriented Rockwell 6C (and the 6C's little brother, the 2C)? Not so much.  Let's change that with a review.
Background
Sharpologist has highlighted Rockwell Razors a number of times in the past, watching it grow from crowdfunding startup to a small business with a number of products (and some growing pains).  The 6C and 2C razors are made in the spirit of their flagship stainless steel product but with different materials for a more value-focused viewpoint.  From the Rockwell website:
A fully-adjustable razor, available at the best possible price. Cast from premium chromed zinc alloys, the Rockwell 6C's flawless finish is nearly as impressive as the incredible shave it provides.
Specs:
Weight: 100 grams
Length: 3.34 inches (85mm) handle
Materials: White Chrome, Gunmetal Chrome
Rockwell's "C" base plates are similar the "S" base plates but slightly tweaked for the materials used:
R1: 0.008″ (0.20 mm)
R2: 0.014" (0.35 mm)
R3: 0.019" (0.48 mm)
R4: 0.024" (0.61 mm)
R5: 0.027" (0.69 mm)
R6: 0.031" (0.79 mm)
My Experience With The Rockwell 6C (and 2C)
(Rockwell, Amazon, and West Coast Shaving links are affiliate.)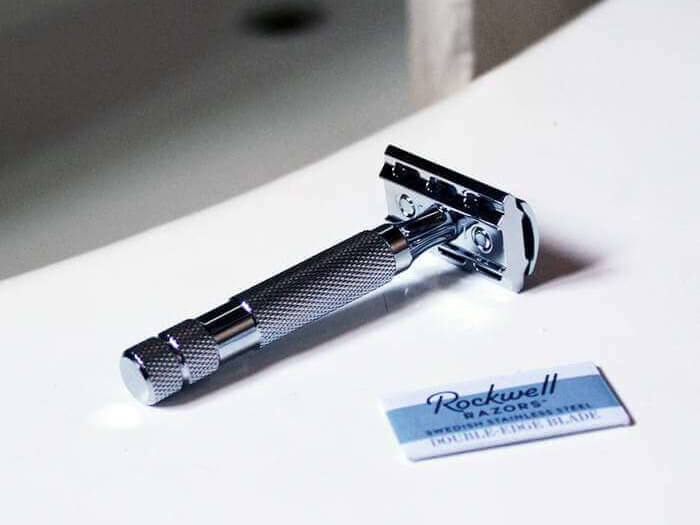 I have been using a Rockwell 6C in my rotation for a while now.  Mine is a white chrome version. I've read reports of spotty quality control on some manufacturing runs but the fit-and-finish of the razor I have is fine.
Like using any adjustable razor, the first few times with the Rockwell 6C is a bit of a learning process with trying to find the setting (base plate) that works best for me.  My personal preference on the stainless steel version is plate #2 but I prefer plate #1 on the 6C (I generally prefer milder razors with more efficient blades).  Rockwell sells a version of the "C" with only a single plate , the Rockwell 2C, corresponding to R1 and R3 in the previous section.  I think that's a good compromise: the 2C's R1/R3 plate should be fine for the majority of those using it.
The razor's weight and balance are typical for the materials used.
For me the Rockwell 6C/2C doesn't deliver the same "experience" as the stainless steel version: I like the weight and balance of the stainless steel version better.  However, performance-wise I think the "C" razor is certainly acceptable.
Conclusion
The original Rockwell razor broke new ground with it's multiple base plate adjust-ability.  The Rockwell 6C was launched to take the concept to more of a "value" price point.  And that concept has apparently been successful, as a number of other razor manufacturers and artisans now offer some of their razors with alternate base plates (however Rockwell is still the only one with dual-sided plates).
The Rockwell 6C and 2C razors are reasonably widely available from sources including the Rockwell website, Amazon, West Coast Shaving, Maggard Razors, Italian Barber, etc.
Have you used a Rockwell 6C or 2C?  What do you think of it?  Leave a comment below.