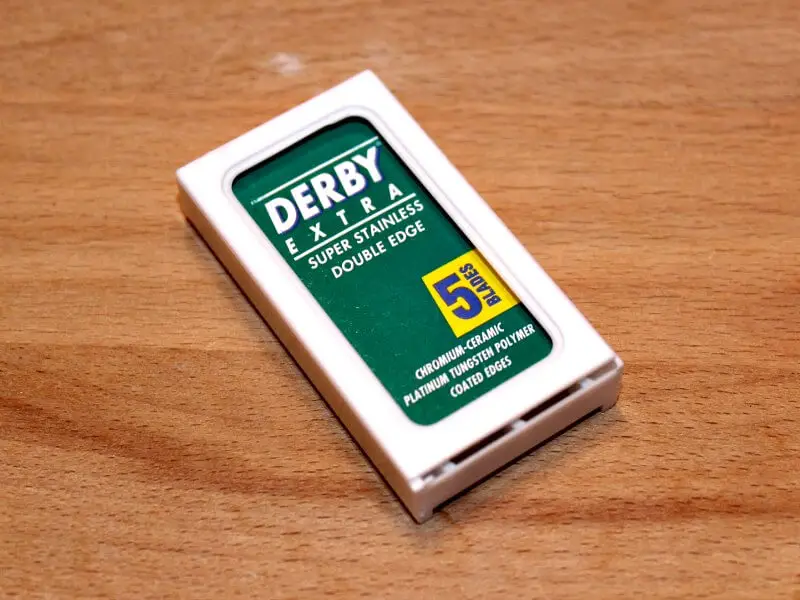 I am still searching for my new "go to" razor blade.  Having previously tried Crystal, Astra, and Dorco blades, this time I look at Derby.  Derby blades are made in Turkey but are widely available
.

Derby, What Have You Done?!
Derby has been my #2 "go to" blade for years and coincidentally, like my Israeli Personna "blue label" blades, ran low at about the same time.  No problem, I thought, I'll get get another bulk pack.  But having seen quite a few reviews (mostly on the shaving forums) that Derby's are now not as good as they used to be, I decided that I should get a smaller pack and try them as if I had never used them before.
That turned out to be a good decision.  Derby, what have you done to yourselves?!?
The Derby blades I was accustomed to were sharp, consistant, reasonably forgiving, and reliable.  They must have changed their manufacturing tolerances because I now find them much less sharp and not nearly as reliable.  All the razors I tried them in (Merkur HD, Parker 92R, Merkur Progress) resulted in ingrown hairs and generally poorer shaves.  Examination under a scanning electron microscope (SEM) was inconclusive.
Here's an unused blade: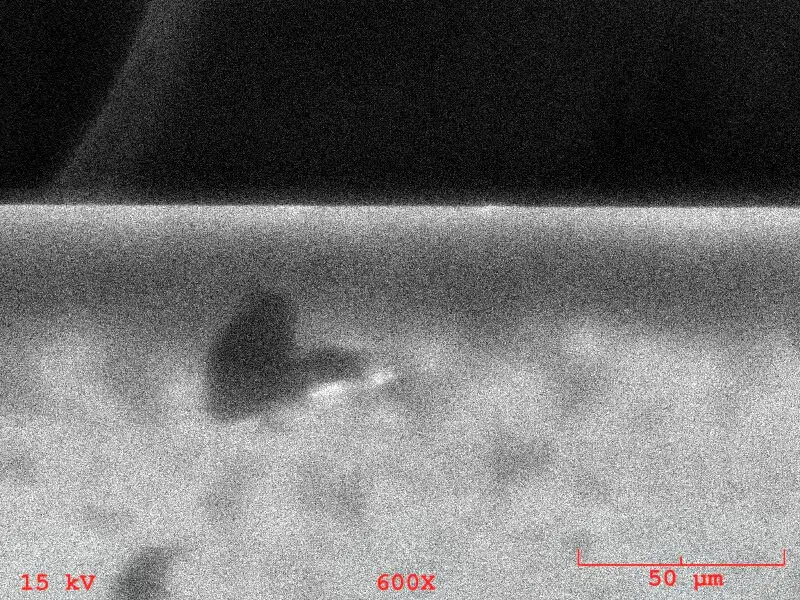 Here's a used blade: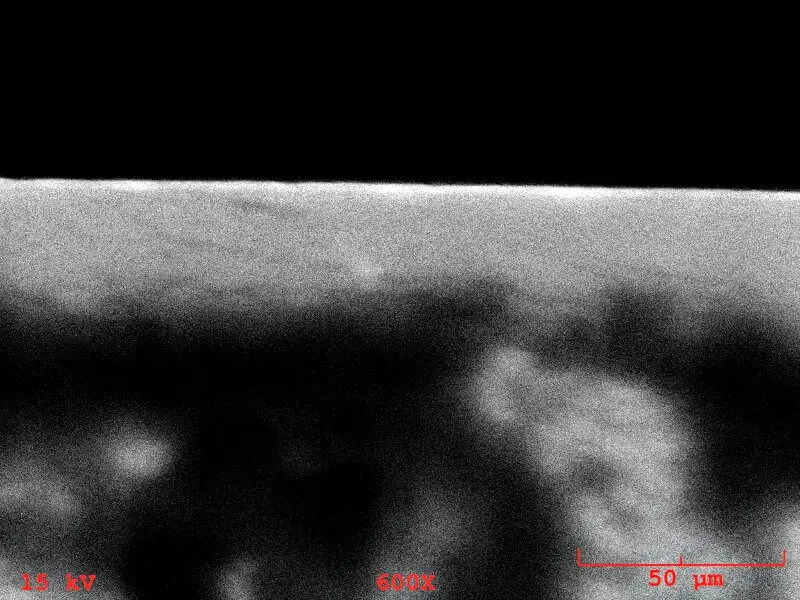 The "softness" of the focus comes from whatever non-stick coating is being used.  It's interesting that the coating remains pretty intact on the used blade.  And the blade edge isn't chipped.  But something has clearly changed from Derby blades from a few years ago.  I've found an unused "old" example and plan to compare it to a "new" example by looking at the blade edge-on: I'll immerse them in liquid nitrogen then snap them in half for a clean cross-section.  Stay tuned….
Special thanks to John at West Coast Shaving for his help with this series.