Joe Borrelli and I were both at the recent Big Shave West III in Pasadena, CA.  One of the vendors showing their products was Range Leather and they offered us the opportunity to sample some of their wet shaving accessories in conjunction with their Kickstarter campaign.  Joe got a Dopp Kit and I got a brush holder, courtesy of Range Leather.  Here are our impressions of the company and their products.–Mantic59

Background
Several weeks ago we were fortunate to meet Kyle Koster, the man behind Range Leather, while attending The Big Shave West in Pasadena California.  When Joe first walked by his table the scent of fresh leather stopped him in his tracks.  Joe quickly looked for the products that grabbed the attention of his nose and low and behold, there they were. Mantic wandered up at about the same time.  These leather goods looked impressive, neatly displayed on a rustic table and we had to find out more.
We discussed the products and some history around them with Mr. Koster for a decent amount of time and he was kind enough to share the latest addition to his company's line-up, the Travellr XR Leather Toiletry Bag (or Dopp Kit)   He soon asked if we could test some products out for him and Joe said he found himself leaving with one of the greatest gifts he has ever received.
The Company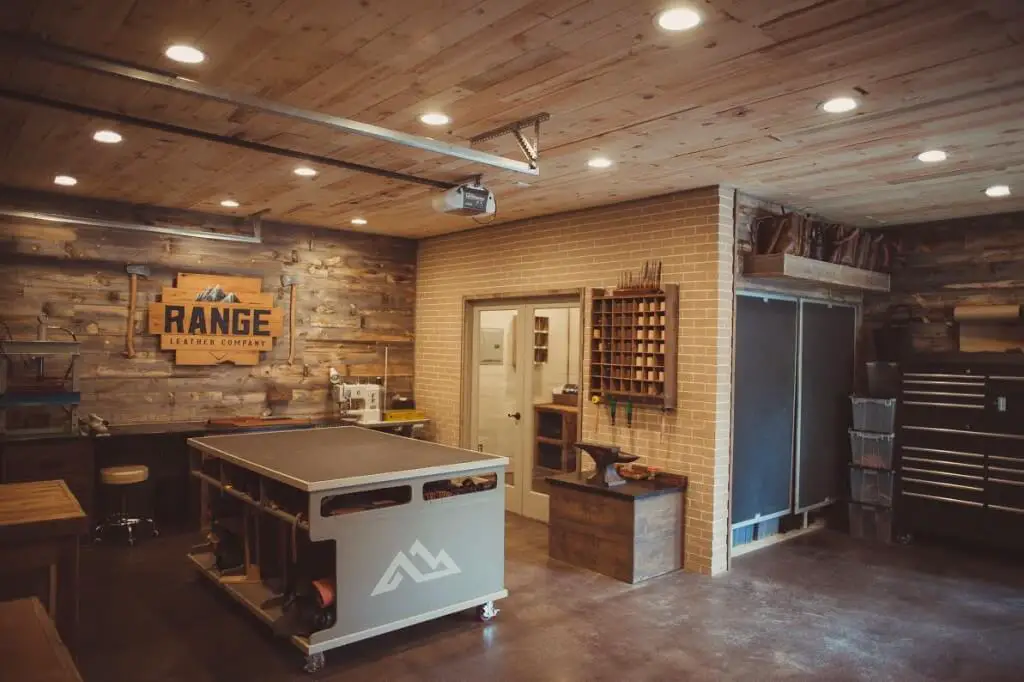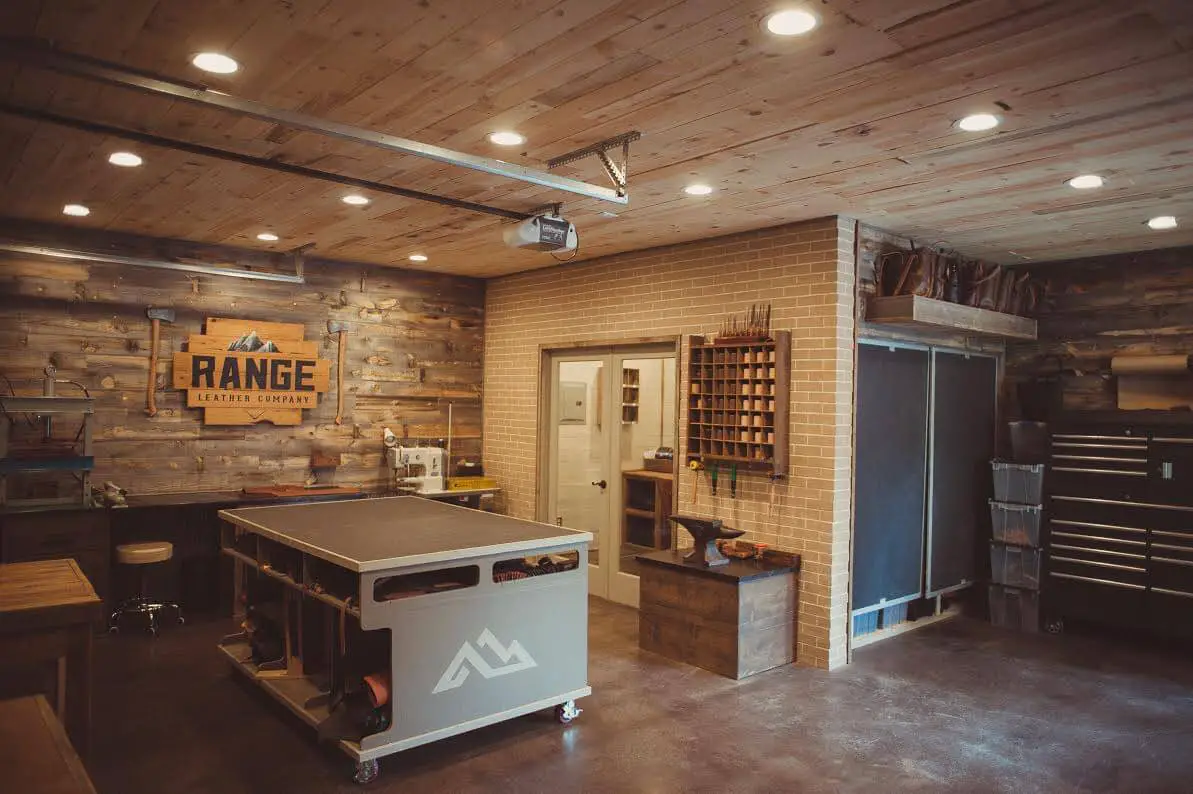 Before we get into our actual reviews it's important to understand the company behind them. Range Leather was established in 2014 with the goal of making quality goods that will last for a lifetime. The company's slogan: "Wear in, not out" assures the purchaser that these items will age gracefully with its owner.
If you think this company is a large conglomerate think again.  Currently there are three craftsman building the products of Range with more being trained for future growth. All of their products are handmade with the skills handed down for generations. In addition, all of their products are made in the USA from American leather.
The Leather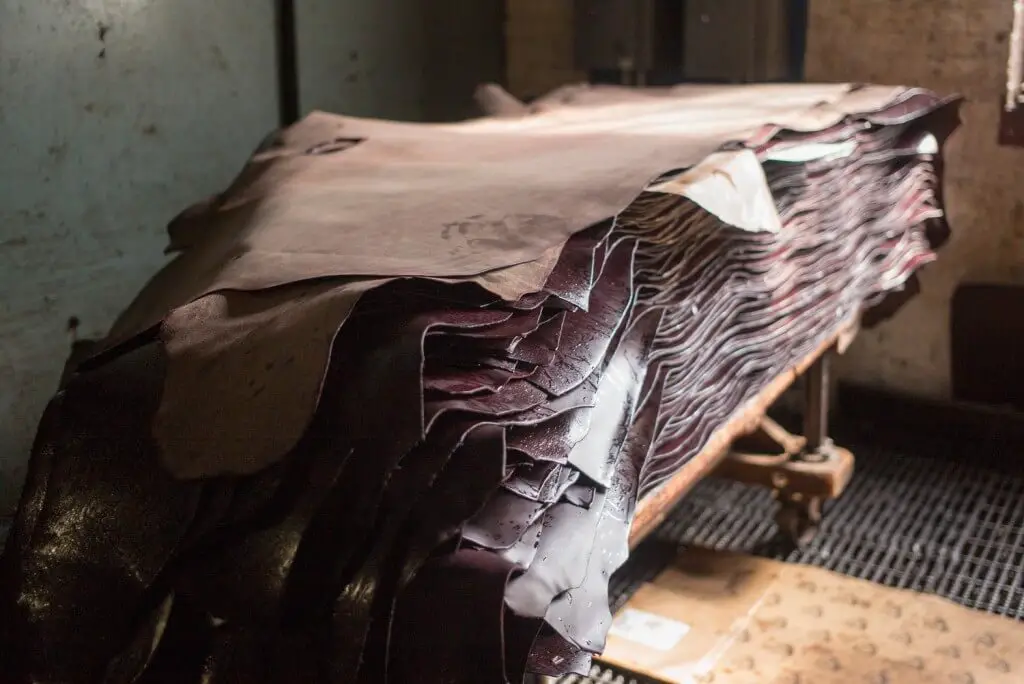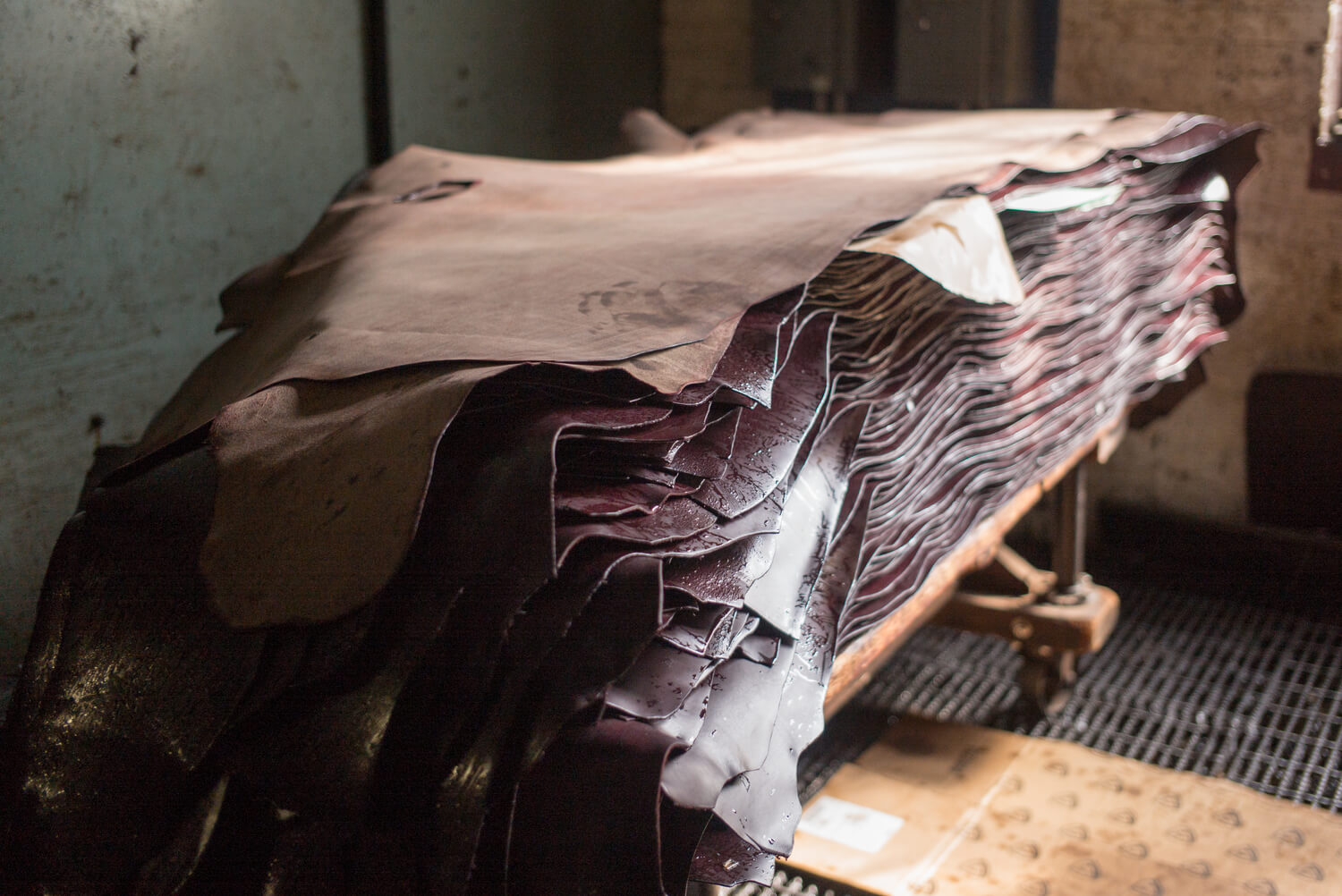 Kyle proudly explained where it comes from and what type of leather is used to make these beautiful products (Joe confesses that he is sort of a leather junkie, always looking for quality leather accessories and he has a general interest in the subject of leather as a whole).
Range sources their leather from the Horween Leather Company, a Chicago based firm that has been producing leather since 1905.  They offer a variety of different vegetable tanned leathers for a variety of different uses such as footwear, baseball gloves, footballs, basketballs, wallets, and much more.
Horween still use many of the original practices they did over 100 years ago. The leather is still made by hand in order to provide the highest quality products possible. Horween is the official leather supplier for game balls used in the National Football League (NFL) and the National Basketball Association (NBA).  If you think that's cool I guess I should also mention that Horween leather is also on the hands of more than half of the Major League Baseball (MLB) players in the form of a baseball glove!
While there are many types of leather produced by Horween, the Travellr XL is made of Chromoexcel  a "pull-up" leather that uses a 100 year old recipe with a secret blend of oils and greases. There are several variations but the Travellr XL uses the waterproof version which is most useful for items that may come in contact with water on a regular basis.
Travellr XL Dopp Kit Review (by Joe)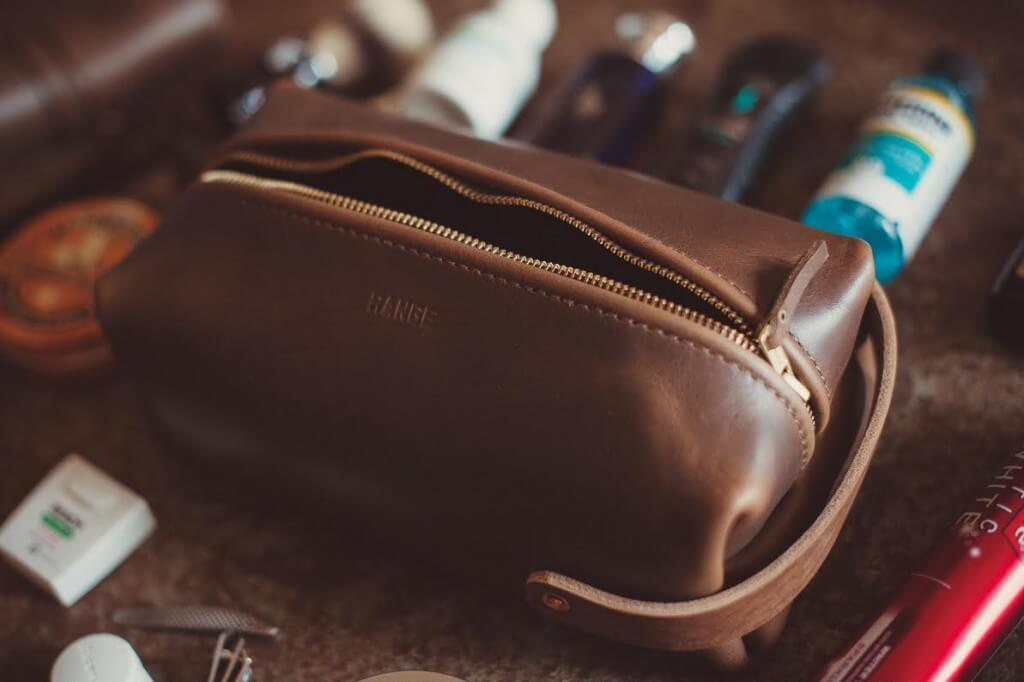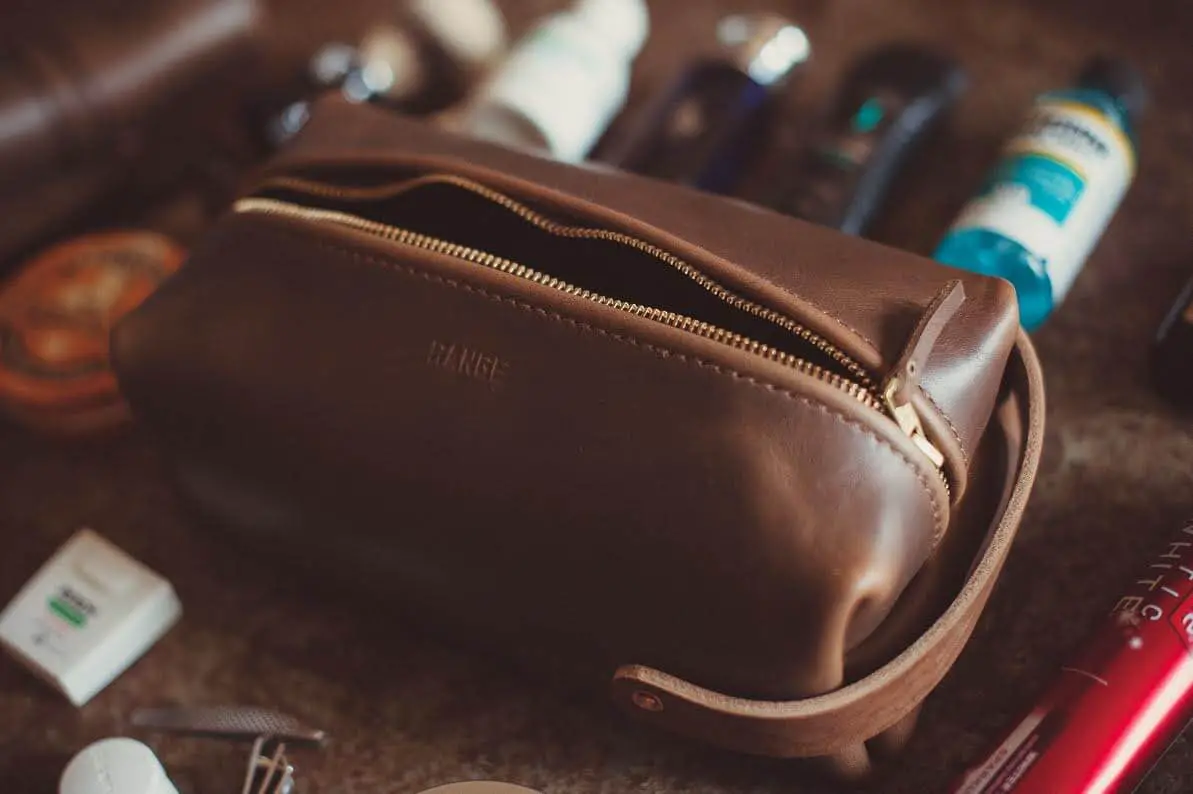 The Travellr XL is a new item that Range is offering via Kickstarter.  It is a much larger version of the company's already successful Travellr kit holding nearly double the capacity.  There are several packages available with the XL on Kickstarter but today we are going to focus just on the case itself.
Ok so what exactly is a Dopp kit?
In short a "Dopp Kit" toiletry bag used to hold various personal items that is primarily used for travel.
Dopp kits made their first appearance in 1919 when Charles Doppelt a leather craftsman and his nephew Jerome Harris who designed the case added it to Doppelt's company's line up.  The cases become widely distributed to American soldiers during World War II and many brought their kits back with them.  The popularity of Dopp kits spread to civilians and I guess you can say the rest is history.
Most Dopp kits contain a variety of different items that vary by preference.   Here is an article that suggests one way to set one up that was featured here on Sharpologist sometime ago.


The first thing I noticed with the Travellr XL is of course the quality of the leather.  You can't help but look at it and you know this product is top of the line.  Take a closer look and you'll be mesmerized by the smell of fresh leather and how perfectly put together it is. .  The stitches are hand sewn and perfectly line up in a straight line. The zipper is composed of a thick metal that zips up precisely with ease. Even the buckle and the leather handle are perfectly executed with matching leather and metal accents. The inside of the case lacks any fabric lining which would just get in the way anyway.
Traveling with the Travellr XL is a pure joy. First, this kit can hold just about anything you can imagine. I was able to fit my razor, shaving soap puck, shaving brush, electric tooth brush, deodorant, travel size shampoo and well my cordless hair clippers on my last trip.  Probably more stuff than the average traveler but I wanted to really put this case to the test. Just as I thought, the case held up even when a little shampoo leaked out on everything.  Just a quick clean up with water and the Travellr XL was back in business. Second, it's large but still fits nicely into most check-in luggage.
I included a short video describing the case in a nutshell, Check it out!
The Range Travellr XL is truly a quality piece that when treated correctly will last a lifetime.  The folks at Range really do their homework when it comes to producing quality goods and their hard work really shows.  I highly recommend every traveler getting a quality Dopp kit as it makes traveling just a little more fun.
About The Author:
Joe Borrelli is a long-time wet shaving enthusiast and collector.  He hosts the Wet Shaving News/Talk Podcast , runs his own self-funded website http://shavestraightandsafe.com/  and operates a YouTube channel to help inform the community of new information involving the wet shaving world. Joe holds a BBA from Florida Atlantic University, and currently works for the nation's largest wine/spirits/beer retailer. In his spare time, he enjoys traveling with his wife Linda, reading, writing, outdoor activities and collecting wet shaving apparel. Find out more about Joe here.
Brush Case Review (by Mantic)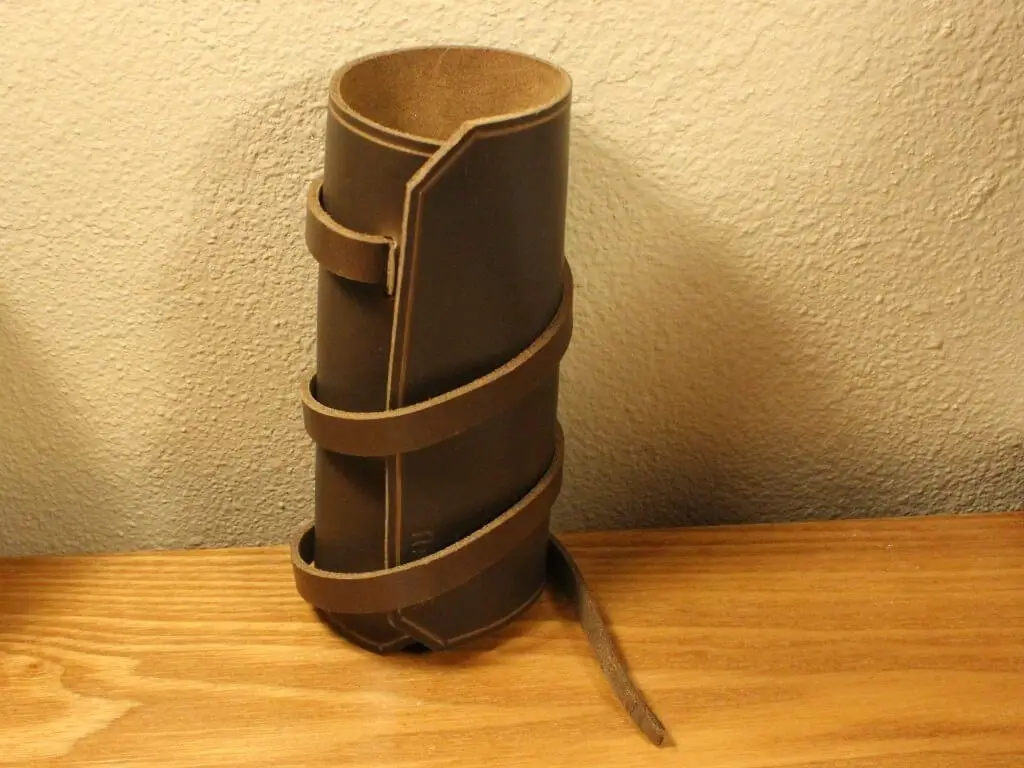 I got a look at a new type of brush stand (really a better term would probably be a brush wrap–they call it a brush case) and I was intrigued.  The idea is to use it sort of like a military "roll-up" toiletry kit, but this is just for a shaving brush.  The brush is held in a leather loop to keep it away from the ends and protect it while the ends are open to promote drying.  Wrapped in luggage the brush is protected and out of luggage the brush is held off bathroom surfaces: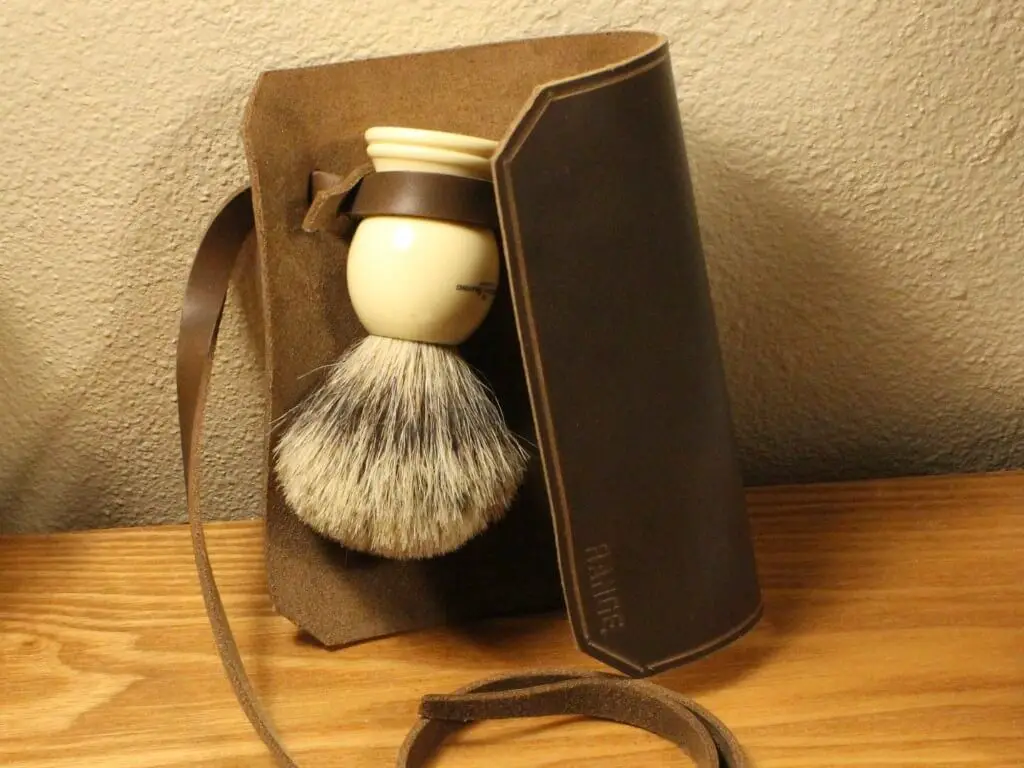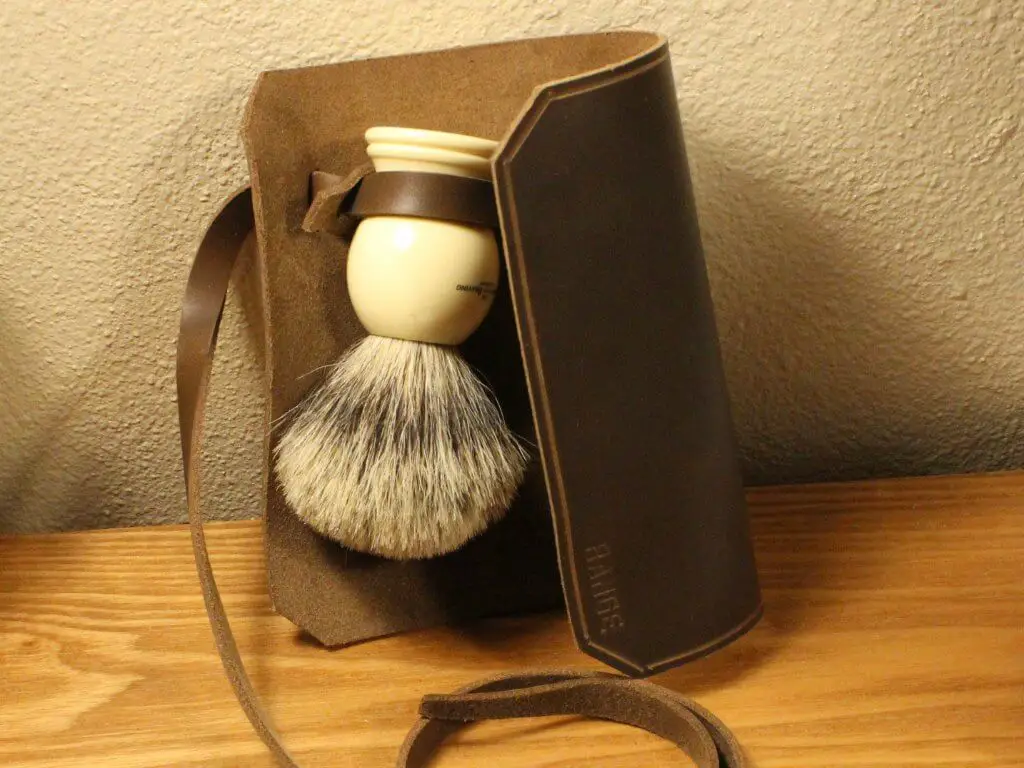 I had heard the term "buttery" leather before but I never really understood the reference until I handled this wrap.  I've owned plenty of run-of-the-mill leather products in my life, and even some really nice straight razor strops.  But the softness, smoothness, and general feel of this Range Leather wrap is unlike anything I have experienced.  Running my fingers lightly across the finished side reminds me of…well…butter!  I get it now.  This is sexy as all heck.  The quality is amazing.
Kickstarter
Range Leather is currently running a kickstarter for their new wet shaving-related kit consisting of a larger version of their Travellr Dopp kit that Joe wrote about, razor shield, and accessory pouch.  Their funding is already wayyy over their goal so I imagine these new products will be coming soon!