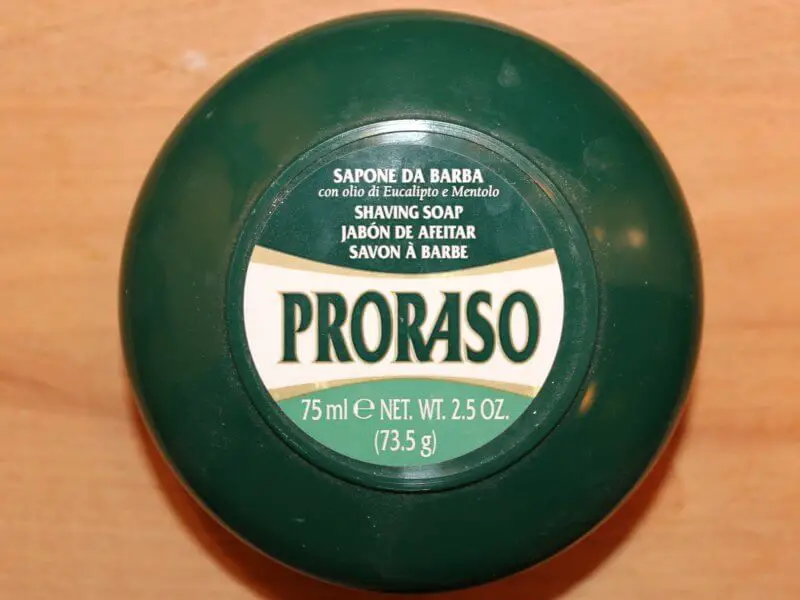 This article is not a sponsored post.  I am just a fan of Proraso–both the products and the company.

Proraso's Motto: "Shaving is an art and a pleasure."

The beginning's of Proraso seems to be a little "mystical," with different timelines coming from different sources.  Unfortunately Proraso has not answered my emails so I can't get an authoritative timeline, but this is what I have been able to put together.
Although the company began "over 100 years ago" their first shaving product, the Pre-shave Cream
, was not developed until 1948 by Piero Martelli.  That was the first product of what eventually became their "green" line, including their famous Shaving Soap
with Eucalyptus and Menthol (a best seller on Amazon), followed later with a Shaving Cream
, Shave Foam
, Aftershave Lotion
and balm (since discontinued).
Their next shaving-related line was a "red" label shave cream with oat meal, meant for those with more sensitive skin.  This original "red" line was discontinued several years ago.
More recently several new shaving product lines have been developed, also known by their color.
The "White" line takes its pedigree from the "old" red line, aimed at those with more sensitive skin.  It not only contains oatmeal but also extracts of thyme and green tea.  It also has lime and apple fragrance notes (though very subtle to me: I get mostly the tea scent).  The line includes a Pre-shaving Cream
, Shave Soap
, and Liquid After Shave Cream
.
The new "Red" line is made for heavier beards, with Karite (Shea) Butter and a Sandalwood(-ish) scent.  The line includes a Shaving Soap
and a Shaving Cream
.
Finally, the "Blue" line is meant to be particularly skin-friendly, with Aloe, liquorice extract, and vitamin E.  The scent is described as "A modern fragrance with scents of fern and spicy base notes of amber and musk."  There is a Shaving Cream
and an After Shave Balm
.
I have tried almost everything in the inventory and I have enjoyed almost everything.  And the bonus is that Proraso is generally an excellent value: it is available at prices lower (in some cases much lower) than competing products.
Proraso's "Attitude"
Although they make great products, Proraso presents itself as an "every man" company that in some ways does not take itself too seriously.  Consider the television commercials that have run:
1998
2000
2009
2011
2013
More recently they did change up the advertising a bit, but it still appeals to the average guy looking for a classic barber experience:


What do you think of the various Proraso products you have tried?