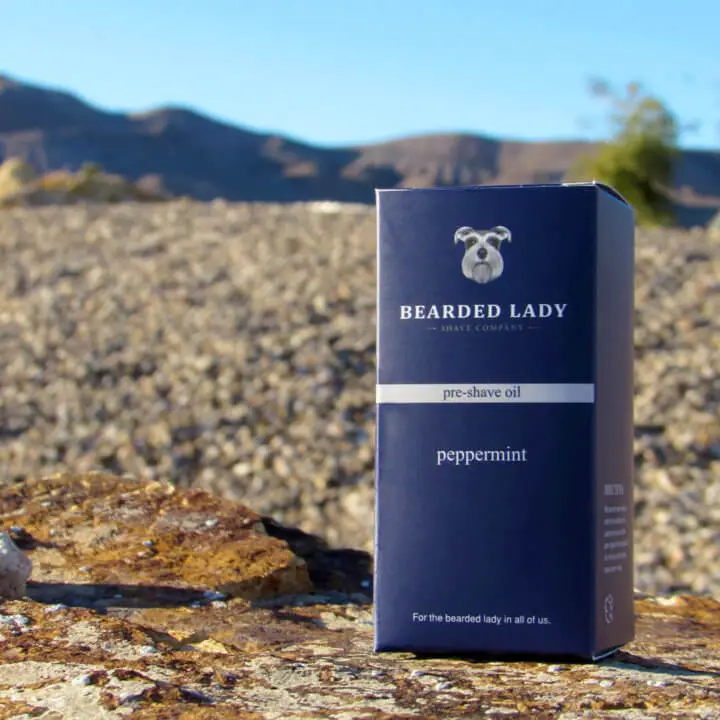 Several weeks ago Bearded Lady Shave and I asked readers to do a seven shave challenge discover if a pre-shave oil is for them.  Here are the results!
The number of responses may not be enough for a statistically meaningful conclusion, but I thought the results were interesting.
Generally, about 60% of the respondents did NOT use pre-shave oil, while 40% did.
Of those who did not use pre-shave oil, there was an even split among the respondents on the benefits: half were going to continue using pre-shave oil after the challenge.
Of those who already did use pre-shave oil, ALL respondents said they would continue using it–no one said that they were going to discontinue use after the challenge.
A few relevant comments from participants:
"I find that my skin does end up more irritated than when I do use preshave oil. After a shave my cheeks are red for a good day or so and when I apply aftershave there is a bit more of a sting than the gentle tingle I usually get. Also just a side note; I grow out my beard from November to March and I find using preshave oil as beard oil really helps prevent itching, softens my facial hair and makes it easier to shape and style."
"After having used an electric razor when I broke my right arm, I developed razor bumps on my neck. Returning to wet shaving helped, but it was not until I started using pre-shave oil on my neck that the razor bumps on my neck went away. it doesn't seem to make a difference on my cheeks or chin."
"Felt like it was an unnecessary extra step."
"My experience was actually quite favorable. I did notice a difference when shaving where the glide was better and having an easier time doing dry touch ups. However, the extra time involved in adding another step to my routine and the oily hands at the beginning of my shave did not justify continuing this, especially when I have some good soaps that could equalize the advantages of the pre-shave oil. I will continue this until I finish off my small batch of my DIY oil."
"I noticed two things: 1) I have been getting a closer shave, particularly in difficult (for me) areas like the corners of my mouth and the area directly below my lower lip, and 2) My skin definitely feels softer after shaving with the pre-shave oils…. My only complaint? It's hard to get the oil completely off my hand after I run the oil into my face. That minor complaint aside, I am definitely adding pre-shave oil to my standard ritual."
"Reduced overall irritation. my trouble spots had no noticable irritation during the week. I did have a slightly reduced closeness of shave with my stubble appearing a couple hours earlier than normal. I noticed no difference in lather quality."
"My first try with pre-shave oil before the challenge was not a good one. I was thinking it's useless because the oil was killing the lather. Between that try and the challenge I switched from face lather to bowl lather (Moss scuttle). With bowl lather, it's working amazingly well. So, do not face lather when using pre-shave oil."
"As a morning shaver but not morning shower-er with proper pre-oil face wash & hydration various oils do give a smoother, cleaner first pass."
So it would appear that pre-shave oil really does make a difference to most of those who have tried it.