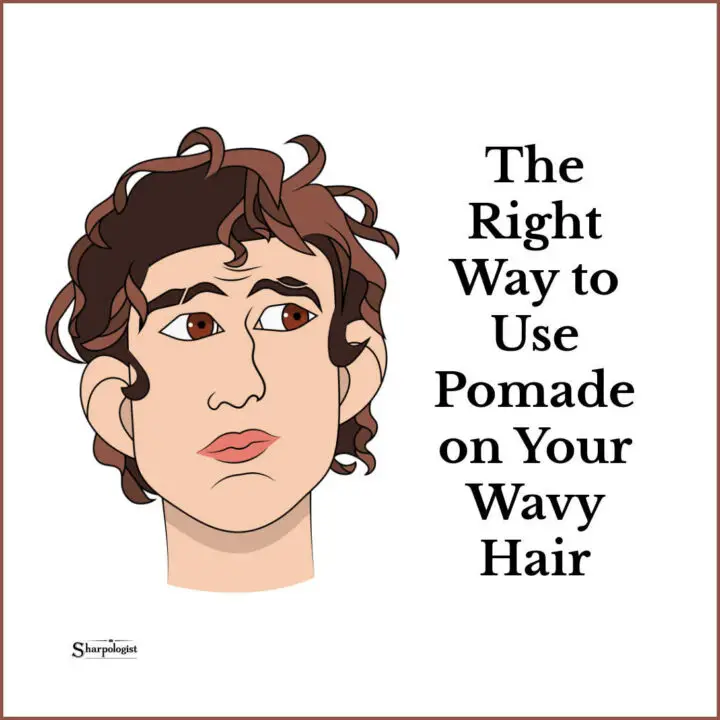 In this article, I will be discussing how you can use pomade if you have wavy hair. Pomades are an old-school grooming product, great for adding hold and texture to your hair, whether you have straight or wavy hair. When choosing a pomade for wavy hair, you will want to make sure that it has a right kind of hold and doesn't leave your hair feeling stiff or crunchy.
Introduction: What Is Pomade And How Does It Work?
Pomade is a hair product that has been used for many years to help to keep hair in place. Pomade can help control frizz and give hair a shiny appearance. It can be used on wet or dry hair, and comes in many different varieties.
There are many types of pomades on the market, but which one is right for you? Pomades can be used to style all types of hair, but those with wavy hair may need a specific type in order to tame their locks.
Here are three basic types of pomades to help you get the style you want:
Water-based pomades: These products are popular because they offer a light hold and are easy to wash out. They're also good for those with thin hair, as they won't weigh down your locks.
Oil-based pomades: Heavier than water-based pomades, these products offer a stronger hold that will last all day. They're also good for controlling frizz and adding shine.
Gel-based pomades: These products are more water-based than oil-based, but they still have a medium hold. They're best for those with straight hair, and also great for adding shine.
Related Post: Wax vs Pomade vs Gel; What's The Difference?
Pomade For Wavy Hair:
For a pomade specifically for wavy hair, look for a water-based pomade, rather than an oil-based one. Oil-based pomades will make your waves look like they're coated in grease.  If you're looking to add a little bit of hold and shine to your wavy hair, choose a pomade that is light- to medium-weight. A heavy pomade will weigh down your waves and make them look greasy.
Here is a sample of pomades in that class (Amazon links for convenience.  Ed. note: Amazon links are affiliate.)
Battle Born Grooming Co Original Pomade for All Hair Types, Bay Rum, Medium Hold, Low Shine, Water Based
BYRD Hair Matte Pomade – Medium Hold, No Sheen, For All Hair Types, Water Based
Cremo Premium Barber Grade Hair Styling Matte Cream, Light Hold, Low Shine, Water-based
DR.TUSK Pomade for Men Medium Hold & Shine, Mens Water Based Hair Styling
Suavecito Pomade Original Hold – Medium Hold Hair Pomade For Men, Medium Shine Water Based
How To Apply Pomade To Wavy Hair: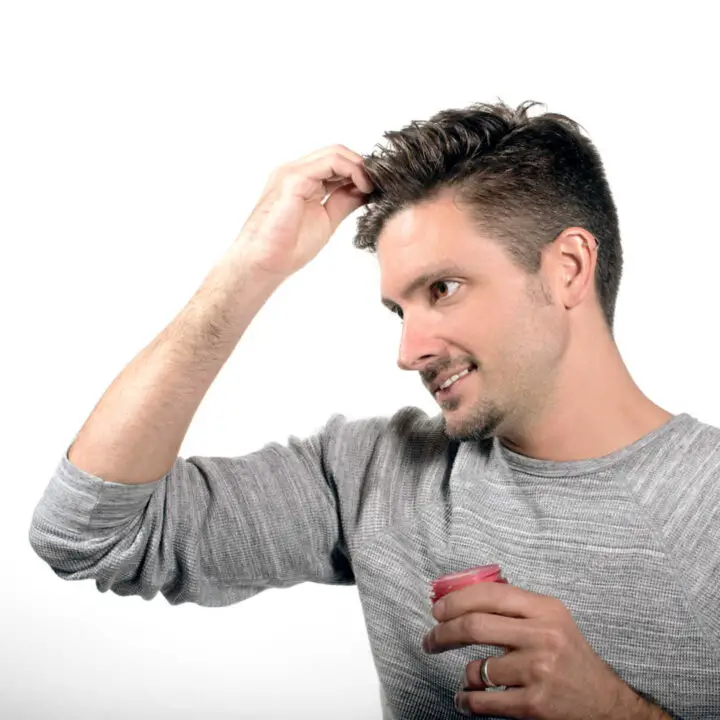 If you want to style your wavy hair with pomade, there are a few things you need to know. Pomade is a styling product that gives hair a shine and hold. It is typically applied to dry hair, but can also be used on wet hair. To apply pomade to wavy hair, follow these steps:
1. Start by washing your hair with a shampoo and conditioner that is designed for wavy hair. The shampoo should be designed to clean and moisturize. Apply the conditioner in your hair, focusing on your ends. Massage it into your hair until it is fully absorbed. Spritz water over your hair whenever you are done with the shower and then towel dry your hair.
2. Apply a small amount of pomade to your fingertips and rub it together until it is evenly distributed. Gently work your hands through your hair and hairline. The pomade will stay on your hands and form a barrier that will prevent it from getting into the rest of your hair. This is very important in order to avoid greasiness.
3. Begin applying the pomade to your hair at the roots and work it through to the ends. If you have long hair, comb a little pomade through your hair and work it into your hair from roots to ends. If you have short or medium length hair, comb the pomade into your hair from the scalp down to the tip of your hair.
4. Use your fingers or a comb to style your hair into the desired shape. If you're styling your hair straight, comb a little pomade through it to create the desired shape and then use your fingers to style it. 5. If you'd like to style your hair for a particular occasion, do so at least one hour before the event and then rinse the pomade out of your hair.
5. Allow the pomade to dry completely before touching or styling your hair again.
Tips & Tricks:
To maximize the longevity of your pomade, here are a few tips you should follow:
1. For best results, let your hair air dry after styling.
2. When applying the pomade to wet hair, use short strokes and apply in small sections.
3. Avoid touching your hair as much as possible. Every time you touch your hair, you're redistributing the pomade and making it wear off faster.
4. Avoid applying the pomade in the shower, while bathing, or in a high humidity environment, as this could cause your hair to become greasy quickly.
5. If your hair is dry, use a small amount of oil to help your pomade set faster.
6. Don't use the same pomade more than twice a week: Instead of daily use, you can use the pomade every other day for added hold.
7. To switch up your look, try using different pomades from time to time to keep things interesting.
Related Post: A Classic Grooming Kit For The Traditionalist
Conclusion:
Pomade is a great way to style wavy hair and add hold. It helps to define the waves and keep them in place all day long. There are many different types of pomades available, so it is important to find the one that best suits your needs. Give pomade a try and see how well it works for you!
About The Author: Otto Wright is a budding author and traditional wet shaver.