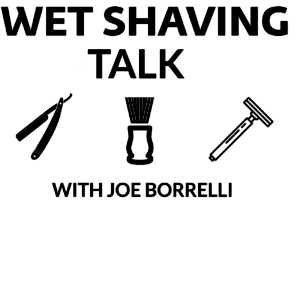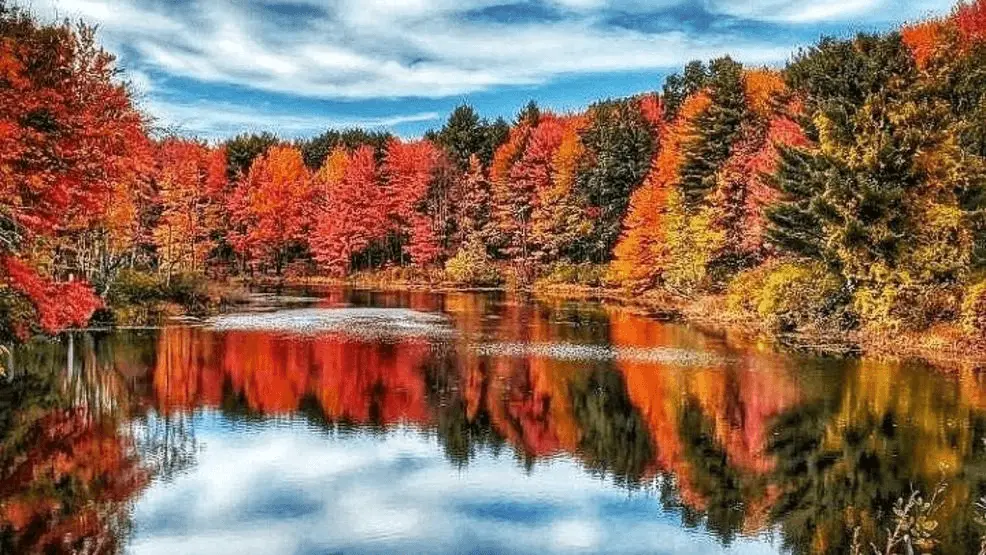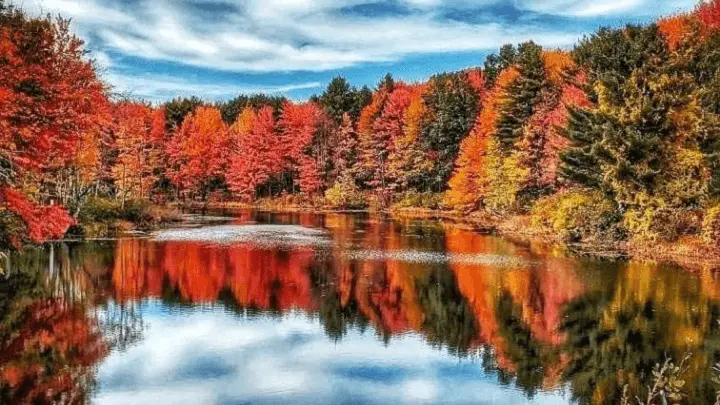 You're listening to Wet Shaving Talk powered by Sharpologist.com where we're dedicated to preserving the art and skill of classic shaving. I'm your host Joe Borrelli and this is the Fall Seasonal Special 2020.
Today on the Show:
Fall Seasonal Special 2020!
How to Properly Sanitize and Clean Your Razor
Fall Seasonal Special 2020
Welcome to the 2020 Fall Seasonal Special!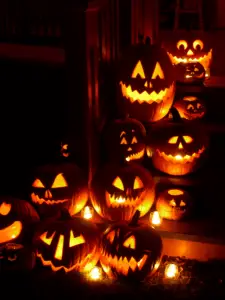 Welcome to the 5th Annual Fall Seasonal Special!
Over 40 hours of research goes into this special edition podcast held every year to give wet shavers a one stop shop for information regarding the most active season. Enjoy!
---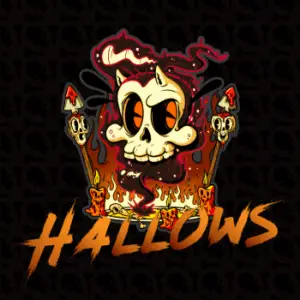 Fougère Gothique  Soap(Lavender, Oakmoss, Bergamot, Geranium, Tonka Bean, Balsam Fir, Vetiver, Cedar, Mushroom, Musk, Sandalwood, Leather, Tuberose, Black Ashes, Smoldering Flame) Available now via Maggards
Fougère Angelique (Lime, Lavender, Lemon, Neroli, Geranium, Tonka Bean, Cedar, Balsam Fir, Sandalwood, Smoldering Flame, Oakmoss)Available now via Maggards
Leviathan Shaving Soap AS and EDT (Sandalwood, Coffee, Russian Leather) (Excelsior Base; 19.99/jar) Available Now!
Clusterfig Shaving Soap & AS (Lemon, Fig, Apple, Violet, Amber, Orange Blossom, Jasmine) (Excelsior Base; 19.99/jar) Available Now!
Lyssa Soap , AS, EDT, Despite no longer possessing an olfactory nerve, zombified subjects are inexplicably repelled by certain odors. We have combined several of these, notably rose, geranium, ashes, nutmeg, saffron, sage, oud, labdanum, oakmoss, patchouli, tobacco, and violets (specifically those taken from deceased persons) to produce a working zombie repellent
Hallows 2020, Soap, AS & EDT Taking inspiration from the swamps of Boston, we combined vetiver, oakmoss, black pepper, cocoa, labdanum, and cedar to produce a deep, cold scent suited to the chilly, bitter days of late October. Gloomy, rich, and perversely elegant, Hallows is a reminder of why men once feared the dark.
Frankly My Pear Soap and AS:
Frankly My Pear is my tribute to this pie, a sweet, inviting blend of pear, ginger, lemon, currant, and the lightest touch of balsamic sugar. While not an exact duplicate of the flavor from my memory (fresh pears are a delicacy like no other), it's a perfect way to greet the cool weather of Autumn, and one of my favorite gourmands to date.
---
Phoenix Artisan Accoutrements (Sharpologist affiliate link)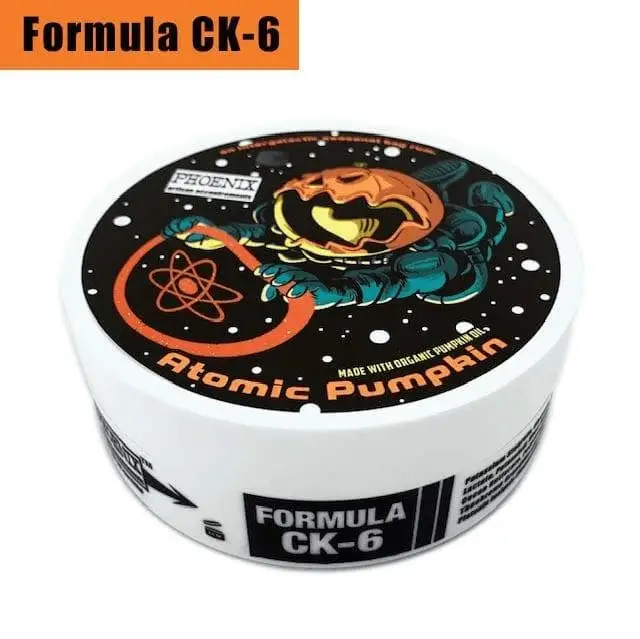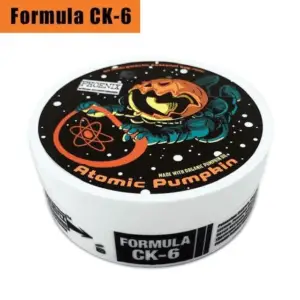 Atomic Pumpkin: Soap, AS & more,  This isn't your basic seasonal Pumpkin Pie offering my friends but something far more sophisticated and alluring, West Indian Bay, Moro Blood Orange, Allspice, Cinnamon, Ginger, Nutmeg, and Elemi Resin. Trust me when I say this really is some festive, masculine magic done right.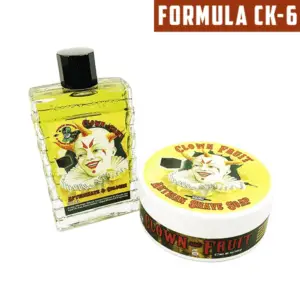 Clown Fruit: Soap, AS & More, Artemisia (Wormwood), Hungarian Oak, Elderflower, Absinthe, Neroli, Amyris, Elderberry, Burnt Sugar, Tobacco Absolute, & FEAR Absolute.
Blue Samhain (saa-wn): Soap, AS & More, Scent Profile: Sandalwood, Burnt Sugar, Bourbon and Pumpkin, Oak Barrel Aged. Back for year 6
Ciderhouse: Soap,As & More, Scent Profile: Pipe Smoke, Mulled Cider, Oakwood, Dried Leaves, Linseed…seems innocent enough, right?
Harvest Moon: Soap, As & More, Scent Profile: Oud (Agarwood), Green Tobacco, Black Currant, Tobacco Absolute, Hay Absolute, Peru Balsam, Smoke, Spanish Moss, White Sage.
---
Autumn Ash: Soap and AS, The quintessential Fall fragrance. Dark and resinous, this accord is spicy, dirty, smokey, sweet and and perfectly captures the scent of damp Autumn air.
Scent notes: Maple, spice, smoke, amber, cedar, oud, rain, plum, blackberry, ash, birch tar, pumpkin, coffee, dirt, mildew
Samhain: Soap and AS, Samhain is a Gaelic festival marking the end of the harvest season and the beginning of winter or the "darker half" of the year. This holiday was the inspiration for our fragrance.
Notes: bourbon, tobacco, pumpkin, sandalwood, nutmeg, oud, incense, amber, vanilla, hazelnut, charred wood, musk
Tres Matres: Soap and AS, A tribute to the classic horror franchise "Suspiria". A floral accord on a petrichor base with citrus top notes.
Scent notes: Amber, Oakmoss, Damp Earth, Rosewood, Lavender, Almond, Calla lily, Cotton, Aldehydes, Grapefruit, Ginger, Ambergris, Ozone, Peach
---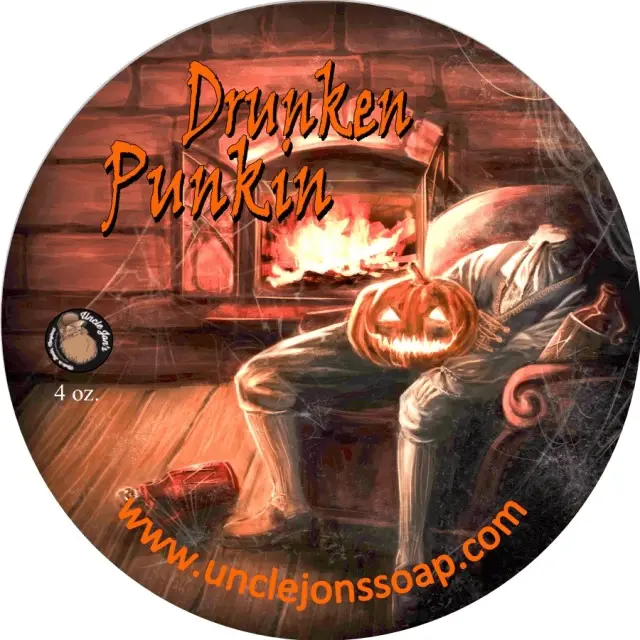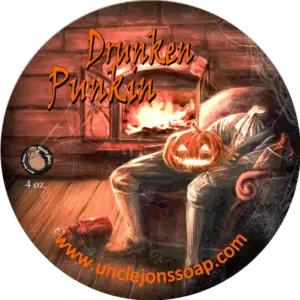 Drunken Punkin: Soap and AS, A pumpkin spice forward scent with boozy notes and a rich smokiness that is frighteningly good!
Pumpkin Spice: Soap and AS, Get ready for fall with Uncle Jon's Pumpkin Spice Scent. This mild, soothing scent features notes of pumpkin, clove, vanilla and allspice that will remind you of coffee shops in the fall.
---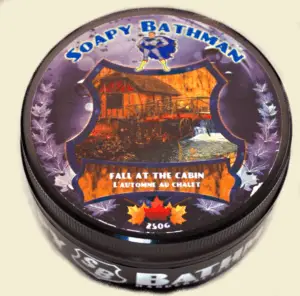 Fall at The Cabin: Shave Soap, Middle of October you wake up bright and early load up the car and out you go.  You pull into the driveway after your 4 hour drive.  You get out and you are smacked in the face with the damp, earthy unmistakable aroma of your cabin in the fall. That is what this scent will remind you of … sweet, earthy, and intoxicating.
---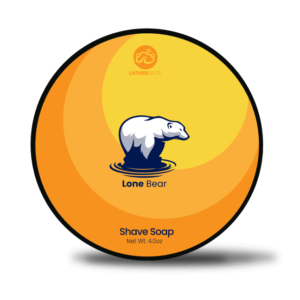 Lone Bear: Soap and AS,
Inspired by our long time love for polar bears, we decided to create a fresh yet cold and lonely scent to represent the life that these great bears live. The blend of rosemary, frankincense and frangipani create a cool, fresh and sweet scent that even a polar bear will love. No menthol is added so it also works well in the winter. We have decided to donate a portion of the profits to saving the polar bears.
---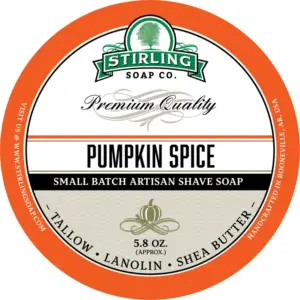 Hot Apple Cider Soap, AS & More Apples, cinnamon, and clove make for a perfect shave as the weather turns cool and the trees turn.
Autumn Glory Soap, AS & More A difficult aroma to put into words. Imagine walking through the damp woods on a brisk fall morning with the falling leaves in all their autumn glory.
Pumpkin Spice Soap, AS & More **Our Pumpkin Spice fragrance is back to being the spicy version from 2014. Last year was more of a maple/syrup-y scent. Due to customer feedback, we have brought back the previous fragrance which has a heaping dose of spice.
---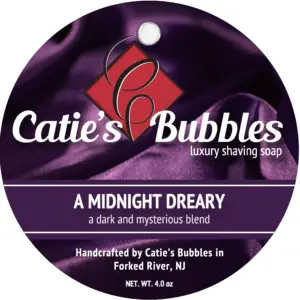 A Midnight Dreary: Soap and AS, A Poe inspired soap with notes of Orchid, Lotus, Spices, Black Currant, Black Truffle, Jasmine, Dark Chocolate, Patchouli, Sandalwood, Vetiver, Amber and Vanilla.
---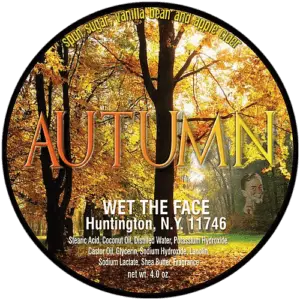 Autumn: Soap and AS, Autumn is one of my favorite times of the year. The colors are truly amazing and it takes me back to good times with friends and family. We can all visit that time and place again just by experiencing this unique scent. Notes of Vanilla Bean, Apple Cider, Cinnamon Spice, Spun Sugar brings forth cozy Autumn memories.
---
K Shave Worx (Facebook)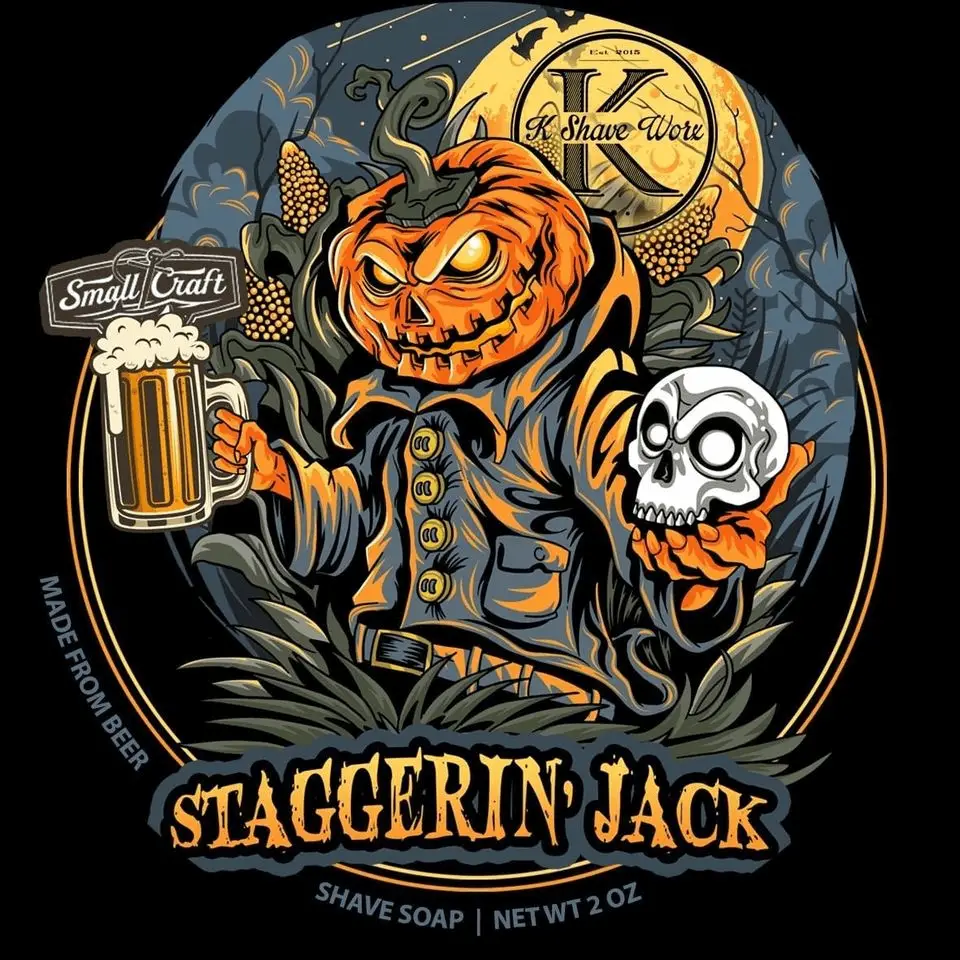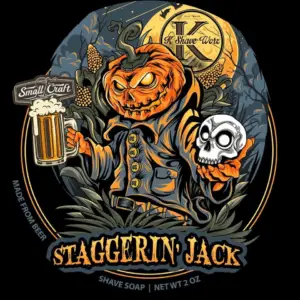 Staggering Jack: Soap & AS, We are excited to collaborate again with Small Craft Brewing Company to offer this Fall Scent made with their Pumpkin Beer! Now accepting wholesale orders for this awesome soap and splash!!!
---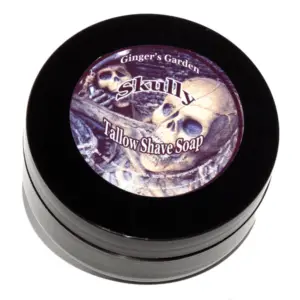 Skully: Soap and AS, Skully tallow shaving soap has freshly turned, wet soil, notes of teakwood, cedar, mushrooms, wet leaves and green moss. A slight metal note adds to the earth element.
Maple Toddy: Soap & AS, Maple Toddy Tallow Shaving soap with warm Vermont maple syrup, rich creamy vanilla, hot buttered rum and smooth fragrant amber with a caramelized sugar note. It creates lots of soft, cushioning lather for easy glide with any razor.
---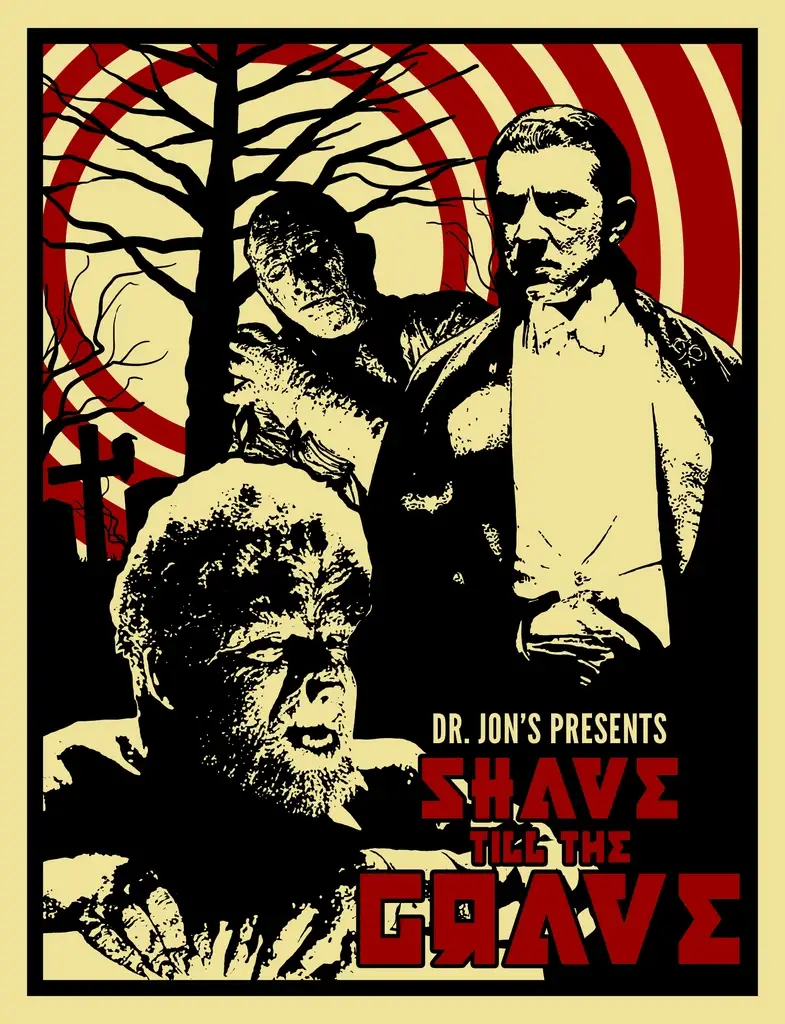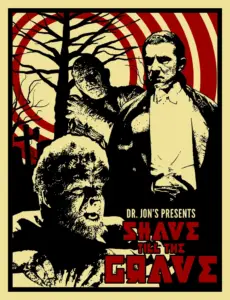 Shave Till The Grave Set: All three of our Halloween 2020 releases, a t-shirt featuring the Shave till the Grave artwork, a custom box featuring the Shave till the Grave artwork and an original signed and numbered print from Kincaid Illustration.
---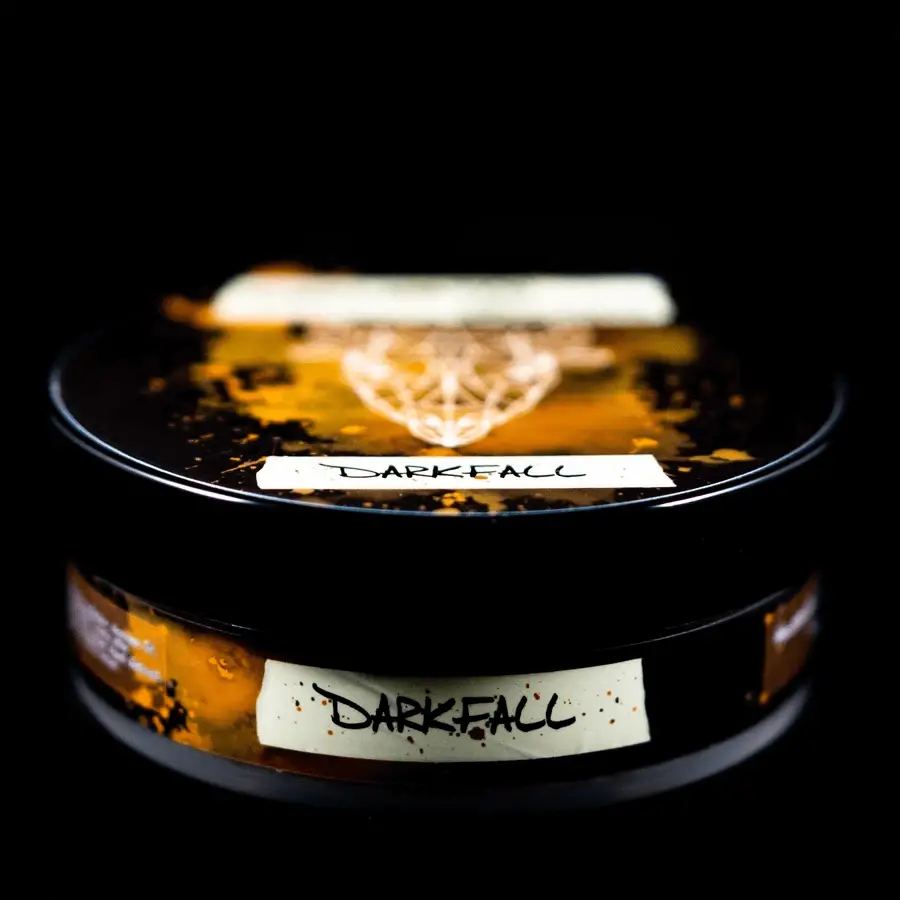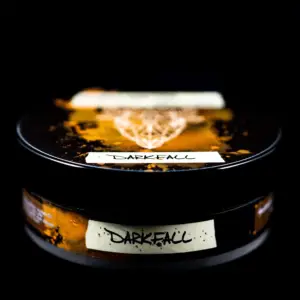 Darkfall: Soap & AS, Darkfall is a spicy oriental designed to capture the spirit of fall in the rural south. Agarwood, amber, and benzoin provide a deep, warm base for the cinnamon and clove top notes. Birch tar adds a slight smokiness that represents the ever-present smell of burning leaves that heralds the arrival of fall in Georgia.
---
Pumpkin Spice: Soap, Warm spicy pumpkin pie fragrance sweetened with vanilla, with the addition of lanolin and allantoin.  Fragrance oils.
---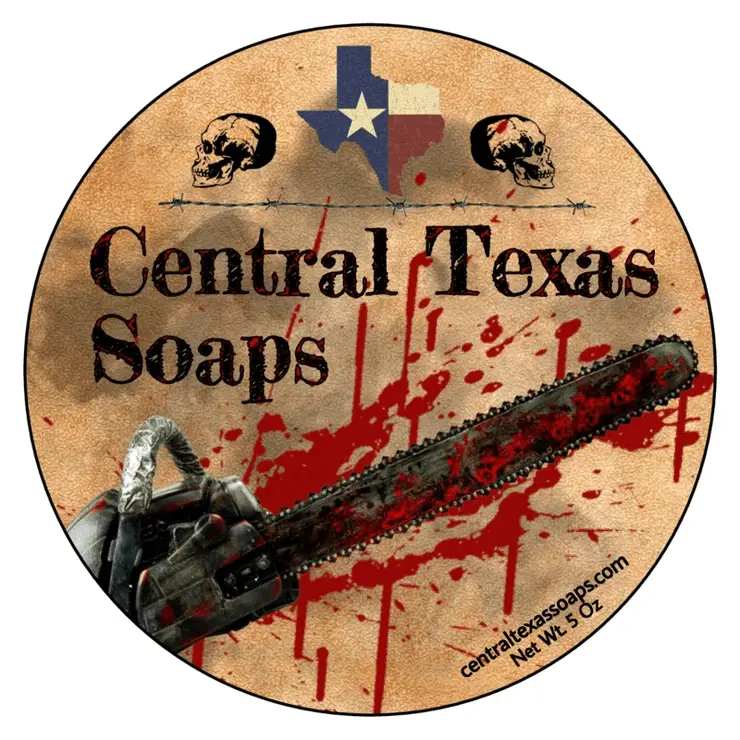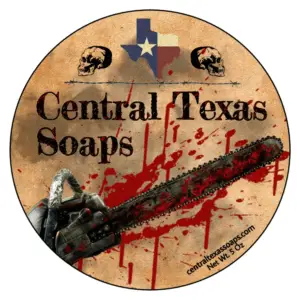 The Saw Shave Shop: Soap & AS, Metallic notes with damp dark woods followed by smokey notes on the end.
---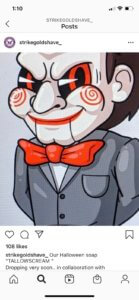 Tallow Scream: Soap & AS Unknown scent. Coming soon
---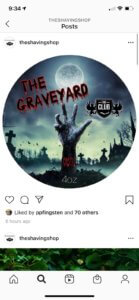 Graveyard: Soap & AS, Unknown scent
---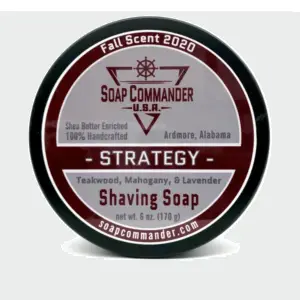 Strategy: Soap & AS, In terms of fragrance notes, STRATEGY stands on Teakwood, Mahogany, & Lavender with supporting tones of Geranium, Oak, and Cedar.
---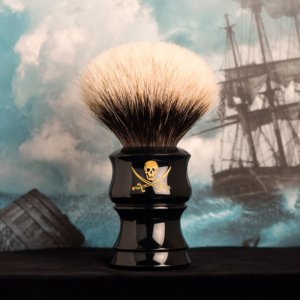 Limited edition Shave brush from TSN
---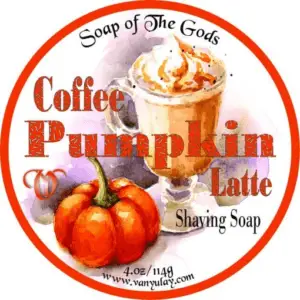 Coffee Pumpkin Latte: Soap and AS,  Description of Shaving Soap Scent:
I just love pumpkin of any kind. The aroma of coffee and pumpkin is the perfect scent. I have added real coffee powder and pumpkin puree!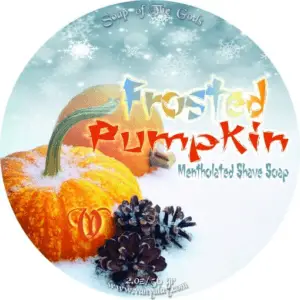 Frosted Pumpkin: Soap and AS, This is a perfect blend of pine cones and spiced pumpkin. Very different for the season. With a touch of menthol!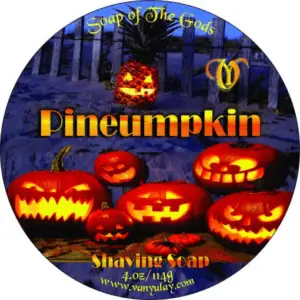 Pineumpkin: Soap and AS, I just love pumpkin of any kind.But this one is so different. Made with real pumpkin juice as well as pumkin puree. While the top notes of pineapple comes out the festive pumpkin shines through on this scent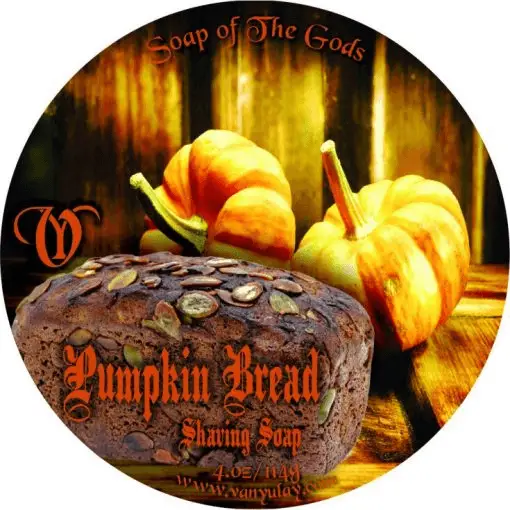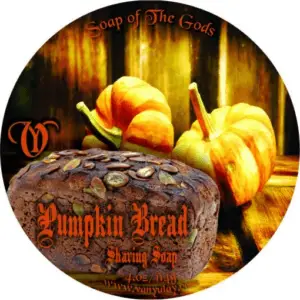 Pumpkin Bread: Soap and AS, I just love pumpkin of any kind.I wanted to do something different than just the regular pumpkin pie.  This scent is a strong pumpkin with high notes of nutmeg and spice. Yum.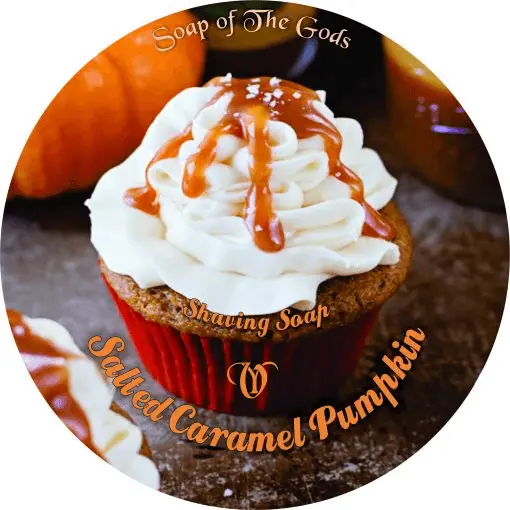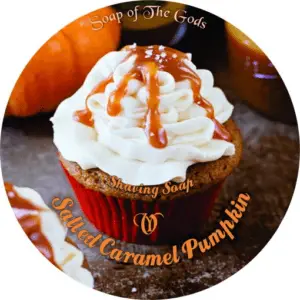 Salted Caramel Pumpkin: Soap and AS, New for 2020, A caramel sweet, and complex drizzle underneath a perfect pumpkin with notes intertwines with a spice cabinet of cinnamon, clove, allspice, kissed with sugar. Hints of nutmeg and fruits peek out from the heart notes
Spooky Horror: Soap and AS, This soap is so different. I wanted to make a pumpkin soap but that is boring, so let me bring you into the dark night with a heavy musk, dirt, birch tar, civet, leather, amber and of course pumpkin notes in the back ground. It is blended so well I needed to send it over the top. So of course after being chased by those werewolves you need a gin & tonic. So yes this one has a drizzle of tonic over the top. Notes of juniper berry, coriander, grapefruit, lemon, orange, clove, anglelic root, fennel ad cassia bark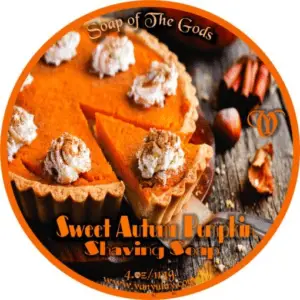 Sweet Autumn Pie: Soap and As, Sweet Autumn pumpkin is a perfect pumpkin pie with the warming touch of cinnamon and clove.With real added pumpkin you will have to resist eating this one.  Sweet sugary maple adds the finishing touch to this fabulous fall fragrance.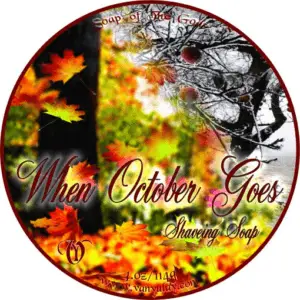 When October Goes: Soap And AS, This is a complex Fall Scent: We start off with Crisp Apples & Oranges intertwined with Wood & Leaves that have fallen to the dewy earth, blended with deep notes of woods. Rounded out with a touch of Tobacco.
---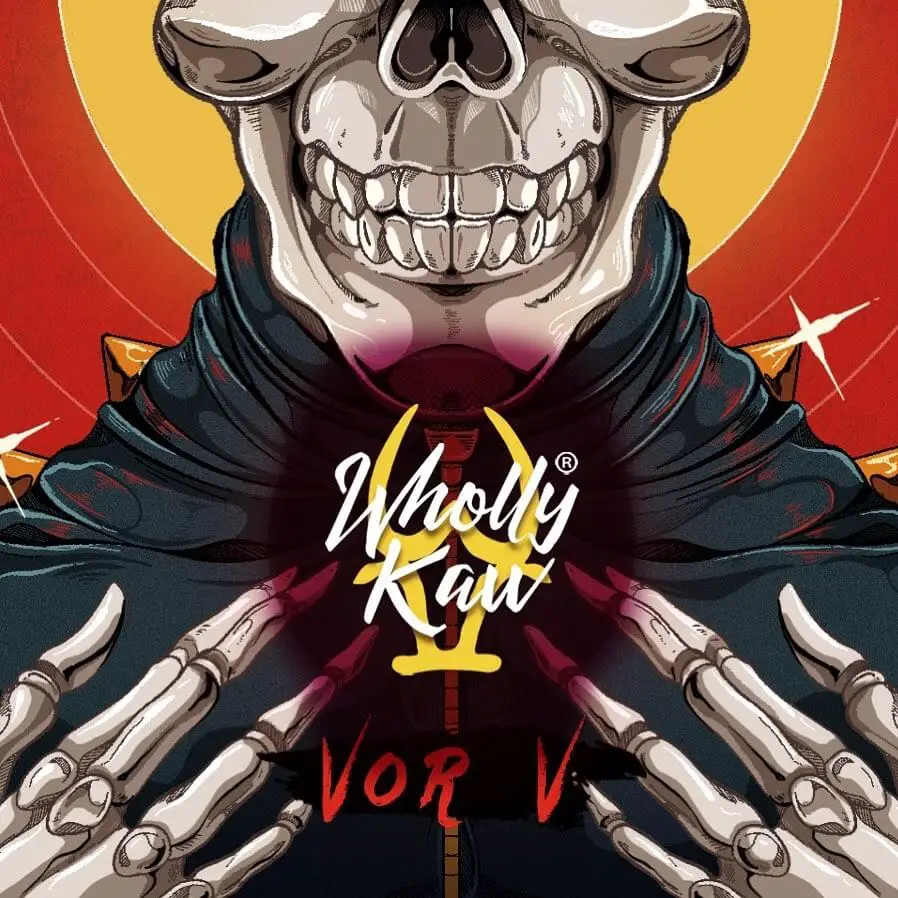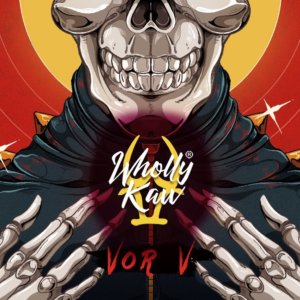 Vor V: Soap and AS, Coming 10/16/20. No Scent notes yet.
---
Undead: Soap and AS, Shave Brush Top notes: bergamot, neroli and black pepper
Middle notes: jasmine, ginger, tobacco and cognac
Base notes: vanilla, patchouli and benzoin. This Scent is Inspired by the Fragrance "Enigma"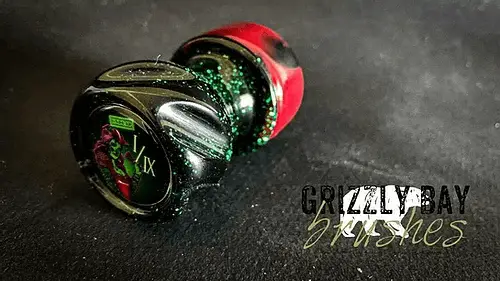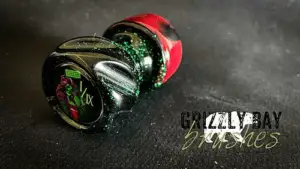 ---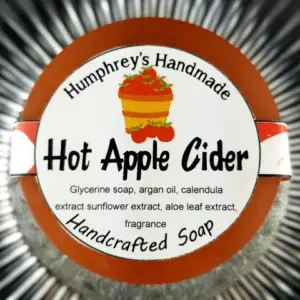 Hot Apple Cider:Soap, HOT APPLE CIDER soap is all about fall, and is a unique apple cider blend with ginger root, goji berry, cassia root and subtle green field notes. This is a PERFECT and spot on apple cider scent.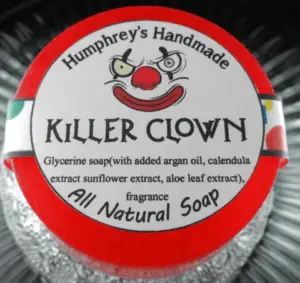 Killer Clown:Soap,KILLER CLOWN soap smells just like the fresh, sugary scent of cotton candy made fresh at the fair. The bright red puck resembles a clown nose, and the label features fun polka dots up the sides. Amazing soft soap, will not dry out your skin like glycerin soaps often do due to the added oils.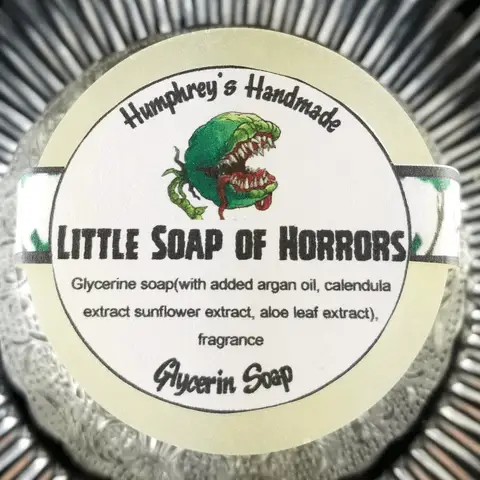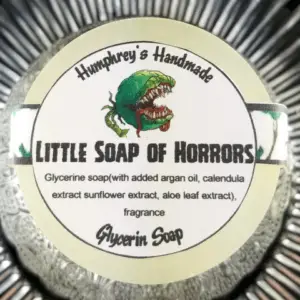 Little Soap of Horrors, LITTLE SOAP OF HORRORS soap is clear in color, but glows in the dark when the lights go out. It's eye-catching and smells oh so good. It smells like a tropical juicy blend of orange, cherry, peach, pineapple and vanilla. Very similar to a Sex on the Beach cocktail.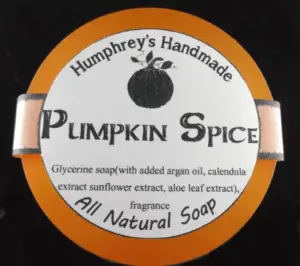 Pumpkin Spice: Soap, I know that autumn is the season for 'pumpkin everything,' but who says you can't enjoy the scent year-round? Pumpkin Spice is a classic and enticing blend of pumpkin puree, freshly ground nutmeg and a pie crust accord.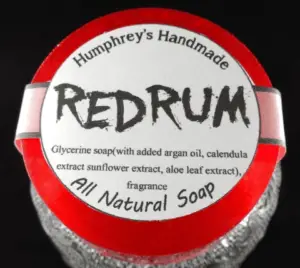 Redrum: Soap, REDRUM is a wonderful Bay Rum scent that has the fresh essence of bay leaves with the bright enjoyment of orange peel and zest.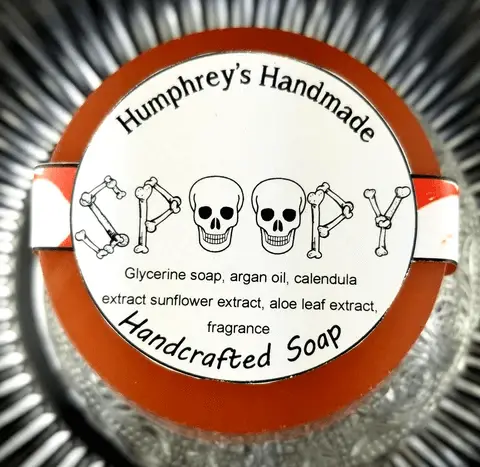 Spoopy: Soap, SPOOPY Soap is all about fall, and is a unique apple cider blend with ginger root, goji berry, cassia root and subtle green field notes. This is a perfect apple cider scent, it smells just like a hay ride!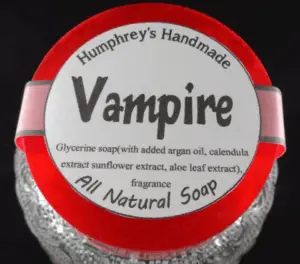 Vampire: Soap, Genuine blood orange essential oil gives VAMPIRE soap a delightful smell. Great for your skin and for aromatherapy uses, orange essential oil can act as a mild aphrodisiac. It can also act as an anti-inflamatory and has antiseptic properties. Aside from all of that, the scent is very relaxing and oh so yummy! Vampire is a gorgeous bright red color, definitely catches the eye.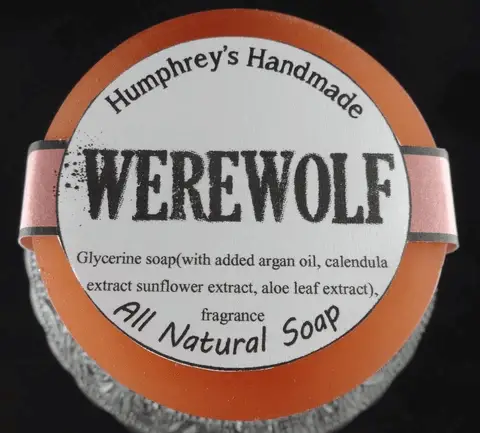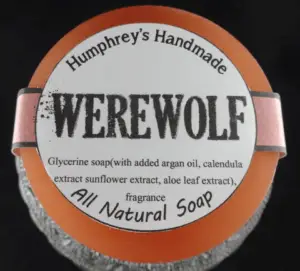 Werewolf: Soap, Our WEREWOLF soap smells of Citrus Zest, Cedar Leaf, Rich Spices, Vetiver, White Pepper, Deep Musk and Light Patchouli. If you are familiar with the BBW Twilight Woods scent, this is very similar.
---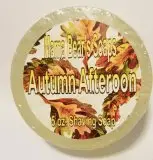 Autumn Afternoon: Soap, Vibrant! A clean blend of herbs, falling leaves and clean fresh air. An invigorating scent and much requested. This is a wonderful masculine scent with a fresh air twist.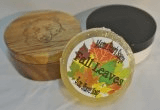 Fall Leaves: Soap, Damp, woody, fresh and deep.. this is like a breath of fresh air while sitting on a pile of freshly raked leaves in the fall.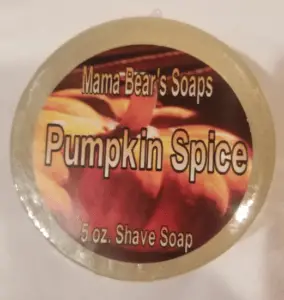 Pumpkin Spice: Soap, Pumpkin Spice is a delectable blend on cinnamon, nutmeg, clove, ginger blended with pumpkin, a hint of harvest apple, caramel and cream. With a single whiff, your mouth will start to water and you will fall in love.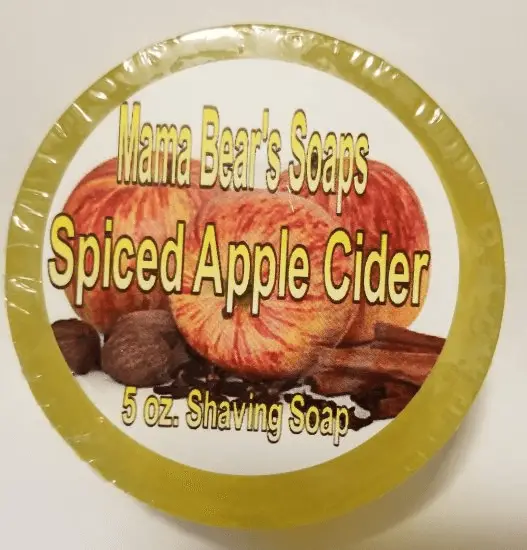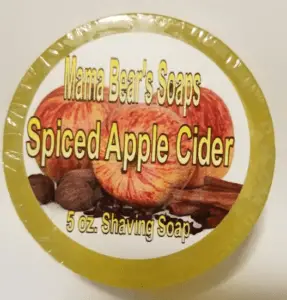 Spiced Apple Cider: Soap, in time for the Holidays! Fresh Apple Cider with Holiday Spices!.
---
Pumpkin Cheesecake: Shave Soap: Pumpkin Cheesecake has the incredible aroma of cardamom, ground cinnamon, Vermont maple, pumpkin puree, carrot, whipped cream, rum, cream cheese, caramelized sugar, and French vanilla which is all blended to true perfection.
---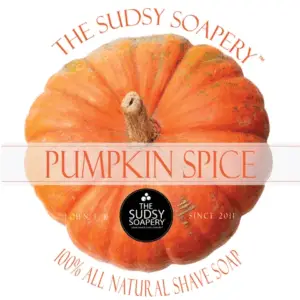 Pumpkin Spice: Like a pumpkin pie, with all the rich undertones of clove, nutmeg and cinnamon, topped with piles of whipped cream, order yours today.
---
Ballenclaugh Soaps (Facebook)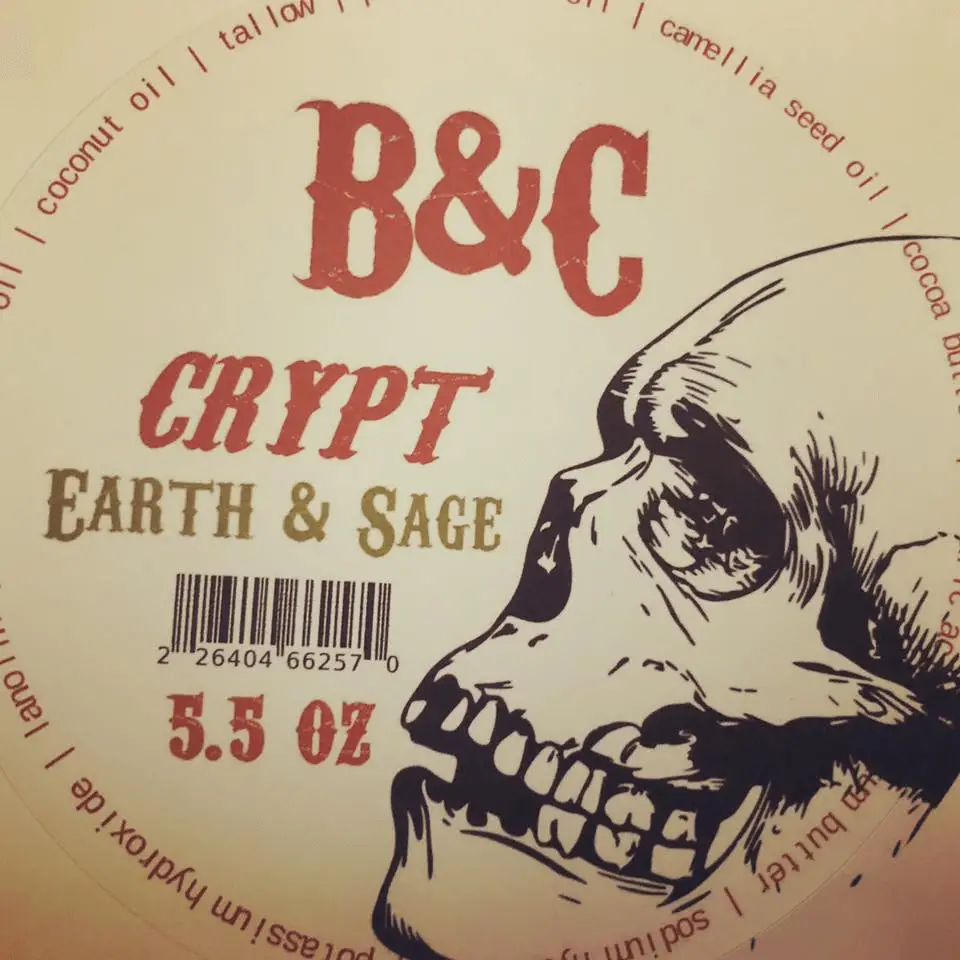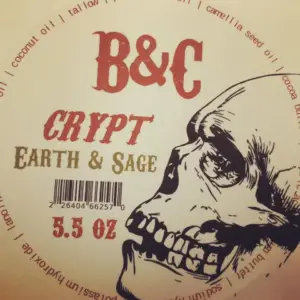 Crypt: Soap, Look for Crypt at WCS soon. A deep dark scent of earth and sage, just in time for Halloween! This is seasonal one batch for Halloween, so if you want it don't wait too long.
---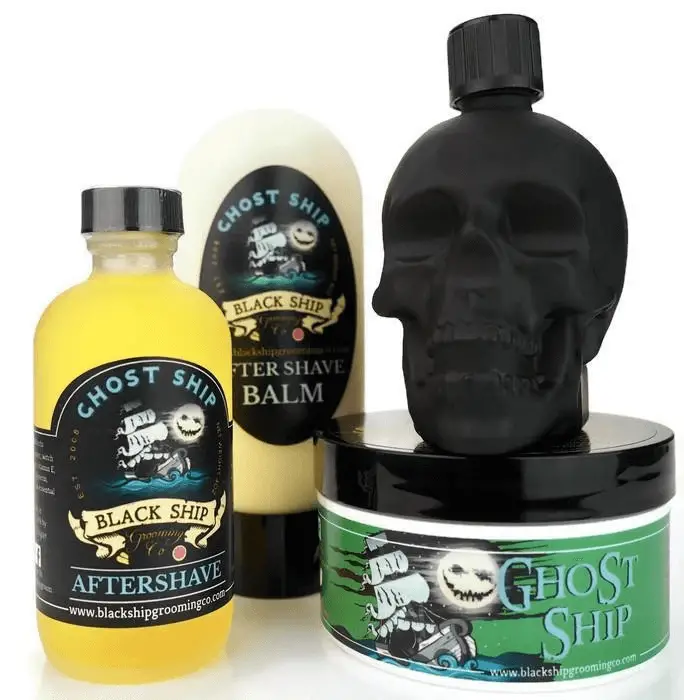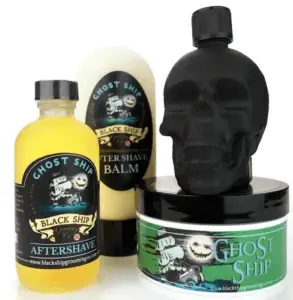 Ghost Ship: Soap, As and More, Ghost Ship is a spooky good blend of Sandalwood, Black Amber and Grapefruit with a deadly cool grip. It's our favorite and I'm sure it will be yours also.
---
Special Thanks to:
Mark aka Mantic 59
Most of All……….YOU!!!!
Don't forget to check out my blog site www.shavestraightandsafe.com  for the tips and interesting wet shaving stories!
Please feel free to contact me at [email protected]
Subscribe to my YouTube Channel for videos regarding some interesting wet shaving content.
Next Show: 10/26/20