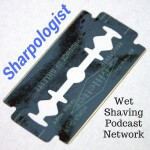 Here at WSN we're aware that our community is filled with some very rich, often unheard of stories. So this week we bring you a new format to tell those stories. Introducing Stories of the Shave. This is a trial of the new format, so let us know in the comments whether you're a fan or not. If so, we'll work hard to make more of these stories for you in the future. Thanks again to Gareth and Morgan for their time, and we hope you enjoy!
Editing Note: Due to the file size limitations on Sharpologist.com's servers, I was required to downscale the audio so the file size would be within limits. During this process, some technical adjustments to volume levels became unbalanced.
Rockwell Razors has been kind enough to give us a Rockwell 6S razor to give away. You can enter at the link below! This one of a kind razor is their own design, made of stainless steel, and comes with all three baseplates!
Giveaway Link
Music in todays show is provided by BenSound.