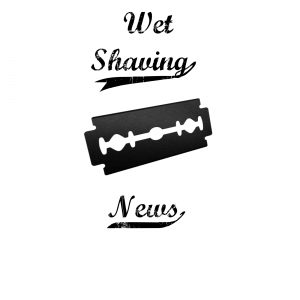 Hello Listeners! I know that we didn't post an episode last time around, but I promise we're not sitting idly by twiddling our thumbs! And I'm sure not sitting in a recliner sipping fine bourbon next to a roaring fire!
I took a week off to get married, and now that I'm back, I'm catching back up with life! Our show will be back to normal with our next full episode featuring Lee from Lee's Safety Razors scheduled to publish on November 11th. In the mean time,
WSN Is Looking For A Content Contributor!!!
Based on the feedback from our SurveyMonkey Surveys, I know many of you are seeking more news content in this podcast. To help facilitate this, I'm looking for a friendly writer, who can help prepare the shows content for production. If you're interested, and can contribute about an hour or two a week, send me an email at [email protected].
The internet has so many corners to look through, and I could use another set of eyes peering through all of the new product releases, industry developments, and interesting facts.
MiniShows Are Being Evaluated
I hear you listeners! The shorter style show is what you enjoy, but many of you have requested more content. Several of you have asked for mini shows to pop-up in between our full length editions, and pending a content contributor, I might just be able to pull this off.
MiniShows would include blips of news, blogs, and or developments placed into a ten to fifteen minute period of time that you can listen to on the way to lunch, a short work break, when walking the dog, or seeking shelter in the man-cave from the Superstorm Wife…
Improvements to Social Networking
Our show is supported by Sharpologist, and Mark a while back gave me gracious support in finding a new social media management platform. With that, we will be making improvements to the consistency of our social media communication.
Right now, we're on Twitter exclusively, but I've heard many requests for a Facebook Page. I am evaluating that process right now, and I'll post updates as that comes along.
Thanks For Your Support
I started this show as a way to provide you with quick pieces of information about the industry. From collectors, to hobbyists, to aficionados, this "wet shaving" process gives ladies and gentlemen time to focus on the self, relax, reflect, and slow down. I'm glad so many of you have enjoyed the show.
I'm not perfect, and so this show isn't either. But I'm working hard to bring you the best content I can possibly provide. So, thank's for listening. And thank's for speaking back. I read every SurveyMonkey submission. Some of you have gotten personalized responses. I read every email. I read every tweet. You speaking out helps me make a better show for you. So, thank you.
Sincerely,
Andrew
See something interesting? Have a question? Got a suggestion? Tell us @wetshavingnews on Twitter, or [email protected]