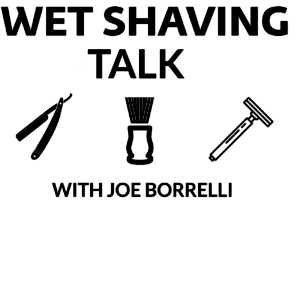 You're listening to Wet Shaving Talk powered by Sharpologist.com where we're dedicated to preserving the art and skill of classic shaving. I'm your host Joe Borrelli and today is April 17, 2017.
Today on the Show:
What's happening in The Wet Shaving World!
Emails!!! Follow-up on Face vs. Bowl Lathering.
Discussion of the Week:  "Shave Drama and How to Avoid It!"
Training Tip of the Week: Loading a Schick Injector
Vendor of the Week: The Golden Nib
What's Coming Up!
—————————————————————————————————————————-
What's happening in The Wet Shaving World?
*Retraction: Last week I mentioned during the cast that I though Barrister and Mann won the 2013 scent off challenge on Sharpologist.  There were several scents in this competition, all of which received positive ratings from the judges, but there was no established winner.  I apologize to all of the affected parties from my comment. It was an honest mistake. Thank you for your understanding.
The Big Shave West 3

I am pleased to announce I will be attending the Big Shave West 3
The event is taking place at The Old Town Shaving Company in Pasadena California
This is the biggest meet-up of the year. I look forward to meeting all of you
If you have any questions or would like to see something featured let me know!
I will be post some live content while at the event via my blog Facebook page Shave Straight and Safe. Like the page so you will be automatically notified! https://www.facebook.com/shavestraightandsafe/
The BST "Classifieds" at Sharpologist

Brand new feature that collaborates with several BST sections of popular wet shaving sites.
It's easy to use and filter through.
Please remember that you will still need to adhere to the rules and regulations of the sites where the products are listed, such as minimum post count etc.
NOTE FROM MANTIC59: The BST feed is still in "beta test" so feedback would be appreciated–please use the site feedback form to report problems.  The feed is supposed to update continuously (but not instantly–it should be every few minutes).  Most of the popular BST sources are included but additional sites will be added as they can be programmed.
—————————————————————————————————————————-
Emails:
 This past week I received a message from Stephen. We spoke briefly about face vs. bowl lathering and he was kind enough to share a video he made comparing the two. The video is awesome! Check it out !
I also received a message from Robert. We spoke about razors, and he was kind enough to refer a nice place for breakfast in Pasadena.  We had a great conversation and will hopefully meet up soon!
 —————————————————————————————————————————-
Discussion of the Week: "Shave Drama" How to Stay out of it"
Have you seen or been involved in shave drama?
"Shave Drama" is never fun.
Feelings can get hurt even by the toughest guys.
Online bullying is the same as in person.
How to Stay Out of It!
Ignore the small stuff.
If you have a problem with a product, contact the company before announcing it to the community. (Give them a chance to make it right)
Talk to a trusted friend.
Always put yourself in the other person's shoes.
—————————————————————————————————————————-
Training Tip of the Week: "How to Load a Schick Injector"
Schick Injectors are great shavers
Loading the blades can be difficult
Here is a video on how to load the blades with the injector mechanism.
—————————————————————————————————————————-
Vendor of the Week: The Golden Nib
The Golden Nib has been in business for 12 years.
They are mostly known for their vast selection of badger knots but also sell synthetic and boar hair knots as well.
The have other products as well such as brush handles, soaps, creams, blades etc.
And of course they carry pen parts as well J
Thank you Golden Nib!
—————————————————————————————————————————-
What's In Store for the Podcast?
What's happening in the Wet Shaving World!
The Big Shave West Special!
May is Straight Razor Month!
Contact us

[email protected]
—————————————————————————————————————————-
Our show is powered by Sharpologist.com, "What Your Father Didn't Teach You about Shaving"
Special Thanks to:
Mark aka Mantic 59
Most of All……….YOU!!!!
Don't forget to check out my blog site www.shavestraightandsafe.com for the tips and interesting wet shaving stories!
Please feel free to contact me at [email protected]
Subscribe to my You Tube Chanel here for videos regarding some tips.
If you're a vendor and would like to be featured on the show please contact me!!
Next Show: 5/1/17