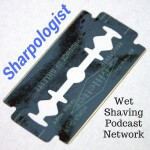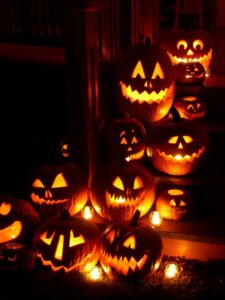 You're listening to Wet Shaving Talk powered by Sharpologist.com where we're dedicated to preserving the art and skill of classic shaving. I'm your host Joe Borrelli and this is the Fall Seasonal Special 2021.
Fall Seasonal Special 2021
Over 40 hours of research goes into this special edition podcast held every year to give wet shavers a one stop shop for information regarding the most active season. Enjoy!
So…….How many vendors are there do you ask???
As of this writing I currently have 101 artisans/producers of software in my records .
We saw 5 major artisans close from 2020-2021
We saw 4 enter the market
Yes, I did research each and every one of them.
This includes ETSY Shops and small vendors that do not have websites.
Did I miss anything?
I'm sure of it. I try to give each vendor at least 1-2 minutes before I move on to the next one.  If I can't find a seasonal scent in that amount of time, chances are most people couldn't either.
Every year I discover new vendors.
---
Barrister and Mann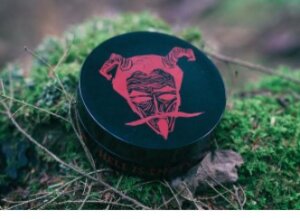 Fougère Gothique (2021)  Soap(Lavender, Oakmoss, Bergamot, Geranium, Tonka Bean, Balsam Fir, Vetiver, Cedar, Mushroom, Musk, Sandalwood, Leather, Tuberose, Black Ashes, Smoldering Flame) New Base Ominbus Base
Fougère Angelique (2021)  (Lime, Lavender, Lemon, Neroli, Geranium, Tonka Bean, Cedar, Balsam Fir, Sandalwood, Smoldering Flame, Oakmoss)New Base Ominbus Base
Leviathan (2021)  Shaving Soap AS and EDT (Sandalwood, Coffee, Russian Leather) 19.99/jar) New Base Ominbus Base
Clusterfig Shaving (2020)  Soap & AS (Lemon, Fig, Apple, Violet, Amber, Orange Blossom, Jasmine) (Excelsior Base; 19.99/jar)
Lyssa Soap 2019, AS, EDT, Despite no longer possessing an olfactory nerve, zombified subjects are inexplicably repelled by certain odors. We have combined several of these, notably rose, geranium, ashes, nutmeg, saffron, sage, oud, labdanum, oakmoss, patchouli, tobacco, and violets (specifically those taken from deceased persons) to produce a working zombie repellent. Not returning for 2021
Hallows 2020, Soap, AS & EDT Taking inspiration from the swamps of Boston, we combined vetiver, oakmoss, black pepper, cocoa, labdanum, and cedar to produce a deep, cold scent suited to the chilly, bitter days of late October. Gloomy, rich, and perversely elegant, Hallows is a reminder of why men once feared the dark. Taking the year off for 2021
---
Phoenix Artisan Accoutrements
Atomic Pumpkin: Soap, AS & more, This isn't your basic seasonal Pumpkin Pie offering my friends but something far more sophisticated and alluring, West Indian Bay, Moro Blood Orange, Allspice, Cinnamon, Ginger, Nutmeg, and Elemi Resin. Trust me when I say this really is some festive, masculine magic done right.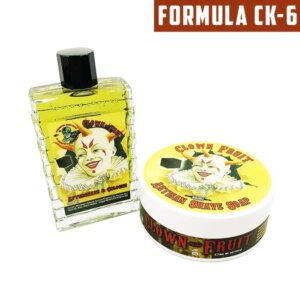 Clown Fruit: Soap, AS & More, Artemisia (Wormwood), Hungarian Oak, Elderflower, Absinthe, Neroli, Amyris, Elderberry, Burnt Sugar, Tobacco Absolute, & FEAR Absolute.
Blue Samhain (saa-wn): Soap, AS & More, Scent Profile: Sandalwood, Burnt Sugar, Bourbon and Pumpkin, Oak Barrel Aged. Back for year 6
Ciderhouse: Soap,As & More, Scent Profile: Pipe Smoke, Mulled Cider, Oakwood, Dried Leaves, Linseed…seems innocent enough, right?
Harvest Moon: Soap, As & More, Scent Profile: Oud (Agarwood), Green Tobacco, Black Currant, Tobacco Absolute, Hay Absolute, Peru Balsam, Smoke, Spanish Moss, White Sage.
Grove: Soap AS & More: Oakwood, Cranberry, Currant, Moss and a kiss of Apricot. A cool crisp, boozy, almost camphorous accord that you will fall in love with at first sniff!
Malbolge: Soap, AS & More : Tobacco, Citrus, Anise, Musk, Patchouli, Burnt Sugar, Black Pepper & Benzoin Resin.
Monstroso Soap, AS & More: Moro Blood Orange, Autumn Glo Apricot, Haitian Vetiver. It also glows
—————————————————————————————————————————
Southern Witchcraft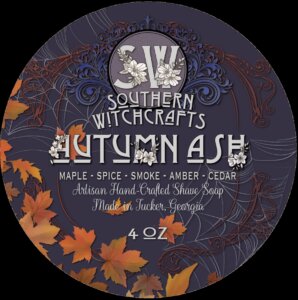 Autumn Ash: Soap and AS, The quintessential Fall fragrance. Dark and resinous, this accord is spicy, dirty, smokey, sweet and and perfectly captures the scent of damp Autumn air.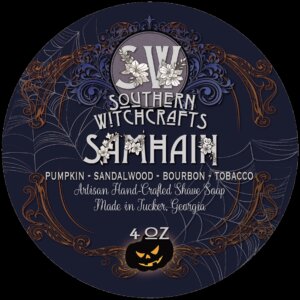 Scent notes: Maple, spice, smoke, amber, cedar, oud, rain, plum, blackberry, ash, birch tar, pumpkin, coffee, dirt, mildew
Samhain: Soap and AS, Samhain is a Gaelic festival marking the end of the harvest season and the beginning of winter or the "darker half" of the year. This holiday was the inspiration for our fragrance.
Notes: bourbon, tobacco, pumpkin, sandalwood, nutmeg, oud, incense, amber, vanilla, hazelnut, charred wood, musk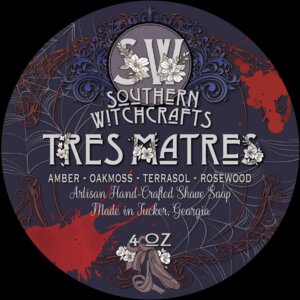 Tres Matres: Soap and AS, A tribute to the classic horror franchise "Suspiria". A floral accord on a petrichor base with citrus top notes.
Scent notes: Amber, Oakmoss, Damp Earth, Rosewood, Lavender, Almond, Calla lily, Cotton, Aldehydes, Grapefruit, Ginger, Ambergris, Ozone, Peach
—————————————————————————————————————————
Uncle Jon's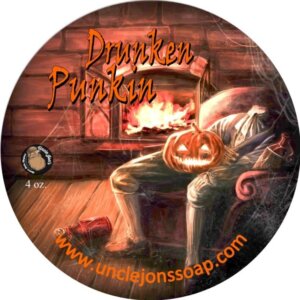 Drunken Punkin: Soap and AS, A pumpkin spice forward scent with boozy notes and a rich smokiness that is frighteningly good!
Pumpkin Spice: Soap and AS, Get ready for fall with Uncle Jon's Pumpkin Spice Scent. This mild, soothing scent features notes of pumpkin, clove, vanilla and allspice that will remind you of coffee shops in the fall.
—————————————————————————————————————————
Lather Bros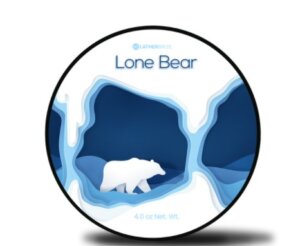 Lone Bear: Soap and AS,
Inspired by our long time love for polar bears, we decided to create a fresh yet cold and lonely scent to represent the life that these great bears live. The blend of rosemary, frankincense and frangipani create a cool, fresh and sweet scent that even a polar bear will love. No menthol is added so it also works well in the winter. We have decided to donate a portion of the profits to saving the polar bears.
—————————————————————————————————————————
Stirling Soap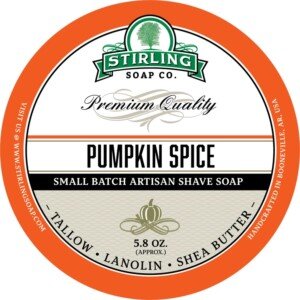 Hot Apple Cider Soap, AS & More Apples, cinnamon, and clove make for a perfect shave as the weather turns cool and the trees turn.
Autumn Glory Soap, AS & More A difficult aroma to put into words. Imagine walking through the damp woods on a brisk fall morning with the falling leaves in all their autumn glory.
Pumpkin Spice Soap, AS & More **Our Pumpkin Spice fragrance is back to being the spicy version from 2014. Last year was more of a maple/syrup-y scent. Due to customer feedback, we have brought back the previous fragrance which has a heaping dose of spice.
—————————————————————————————————————————
Catie's Bubbles
A Midnight Dreary: Soap and AS, A Poe inspired soap with notes of Orchid, Lotus, Spices, Black Currant, Black Truffle, Jasmine, Dark Chocolate, Patchouli, Sandalwood, Vetiver, Amber and Vanilla.
—————————————————————————————————————————
Wet The Face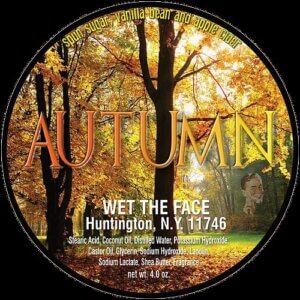 Autumn: Soap and AS, Autumn is one of my favorite times of the year. The colors are truly amazing and it takes me back to good times with friends and family. We can all visit that time and place again just by experiencing this unique scent. Notes of Vanilla Bean, Apple Cider, Cinnamon Spice, Spun Sugar brings forth cozy Autumn memories.
Blood Orange Soap and AS,True-to-life Blood Orange created with natural essential oils – This scent has a fresh citrus aroma, a full-bodied fragrance with top notes of Bergamot, Grapefruit. Middle Notes of Orange, with undertones of Green orange tree leaves, and see if you can guess what the base note is?
—————————————————————————————————————————
K Shave Worx
Staggering Jack: Soap & AS, We are excited to collaborate again with Small Craft Brewing Company to offer this Fall Scent made with their Pumpkin Beer! Now accepting wholesale orders for this awesome soap and splash!!!
—————————————————————————————————————————
Ginger's Garden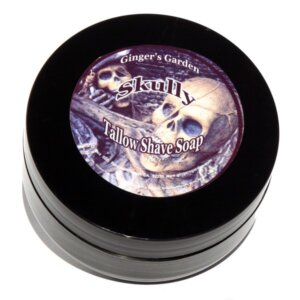 Skully: Soap and AS, Skully tallow shaving soap has freshly turned, wet soil, notes of teakwood, cedar, mushrooms, wet leaves and green moss. A slight metal note adds to the earth element.
Maple Toddy: Soap & AS, Maple Toddy Tallow Shaving soap with warm Vermont maple syrup, rich creamy vanilla, hot buttered rum and smooth fragrant amber with a caramelized sugar note. It creates lots of soft, cushioning lather for easy glide with any razor.
Pumpkin Spice Soap and AS: Perfectly balanced for the fall season
—————————————————————————————————————————
Dr Jon's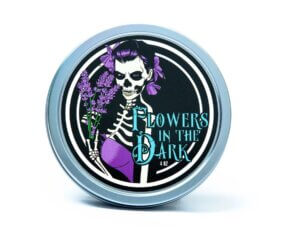 Blood Oath Soap and AS: We wanted to transition from making a high quality vegan shaving soap to making the absolute best vegan shaving soap available and after months of testing we finally settled on a new ingredient list and method of production that we felt was worth making the transition. The addition of slippery elm bark, aloe, soy wax, jojoba oil and sunflower oil allows us to make an amazingly slick soap that leaves your face feeling soft and so moisturized it you don't need any post shave treatment.
Flowers in The Dark Soap and AS: The scent of lavender with a soothing undertone that is somehow familiar yet unnatural. After the lavender fades all that remains is something resembling coffin wood and ozone, a disturbingly pleasant combination.
—————————————————————————————————————————
Declaration Grooming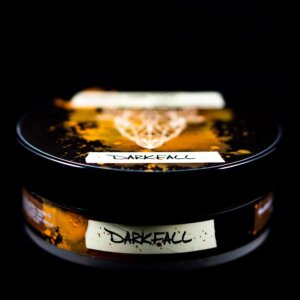 Darkfall: Soap & AS, Darkfall is a spicy oriental designed to capture the spirit of fall in the rural south. Agarwood, amber, and benzoin provide a deep, warm base for the cinnamon and clove top notes. Birch tar adds a slight smokiness that represents the ever-present smell of burning leaves that heralds the arrival of fall in Georgia.
—————————————————————————————————————————
Mystic Water 
Pumpkin Spice: Soap, Warm spicy pumpkin pie fragrance sweetened with vanilla, with the addition of lanolin and allantoin.  Fragrance oils. Special order only.
—————————————————————————————————————————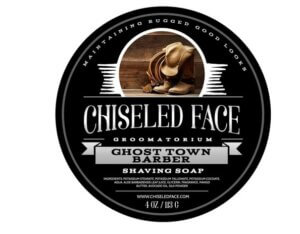 Ghost Town Barber: Soap & AS : This is a classic barbershop scent with a western twist – main notes being bergamot, basil leaf, white patchouli, oakmoss, texas cedar, leather, smoke, and gunpowder.
—————————————————————————————————————————
Wet Shaving Products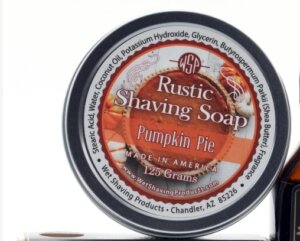 Pumpkin Pie Soap & AS: We set out to capture the essence of a warm pumpkin pie, and we think we nailed it! Cinnamon, clove, nutmeg and spices combine with vanilla, caramel, and pumpkin to usher in cooler weather.
—————————————————————————————————————————
Soap Commander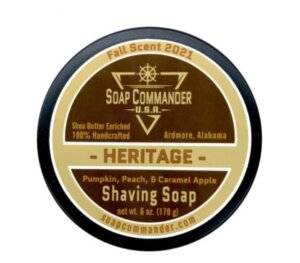 Heritage Soap & AS:Our Fall 2021 Scent celebrates the& Caramel Apple.  unique backgrounds we've each come from and the fresh futures we are forming for the next generation. Our current thoughts, decisions, and courses of action shape the heritage of those who come after us.umpkin, Peach
Strategy Soap & AS: 2020:  In terms of fragrance notes, STRATEGY stands on Teakwood, Mahogany, & Lavender with supporting tones of Geranium, Oak, and Cedar.
—————————————————————————————————————————
Paladin Shaving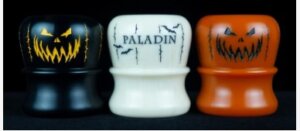 2021 Hollar Jack Collection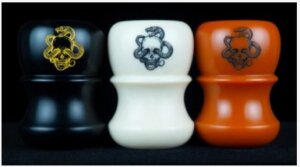 2021 Snake and Skull Collection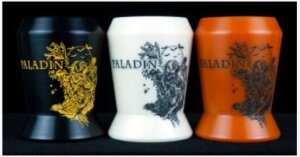 2021 Undead Atlas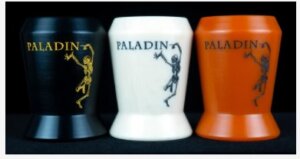 2021 Dancing Skeleton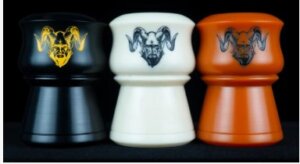 2021 Lucifer Collection 
—————————————————————————————————————————
Van Ulay (Tribute)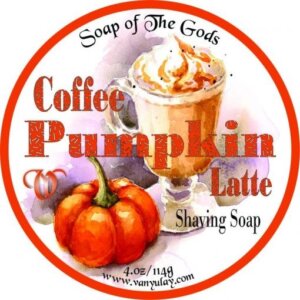 Coffee Pumpkin Latte: Soap and AS,  Description of Shaving Soap Scent:
I just love pumpkin of any kind. The aroma of coffee and pumpkin is the perfect scent. I have added real coffee powder and pumpkin puree!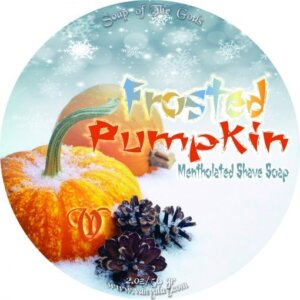 Frosted Pumpkin: Soap and AS, This is a perfect blend of pine cones and spiced pumpkin. Very different for the season. With a touch of menthol!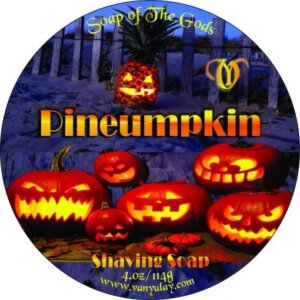 Pineumpkin: Soap and AS, I just love pumpkin of any kind.But this one is so different. Made with real pumpkin juice as well as pumkin puree. While the top notes of pineapple comes out the festive pumpkin shines through on this scent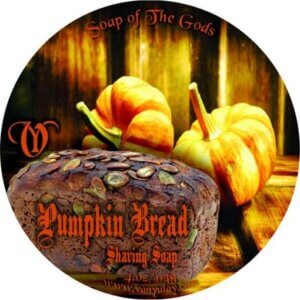 Pumpkin Bread: Soap and AS, I just love pumpkin of any kind.I wanted to do something different than just the regular pumpkin pie.  This scent is a strong pumpkin with high notes of nutmeg and spice. Yum.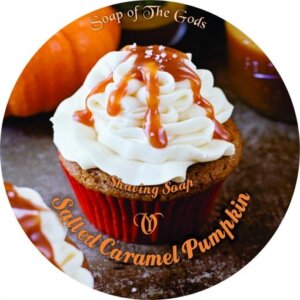 Salted Caramel Pumpkin: Soap and AS, New for 2020, A caramel sweet, and complex drizzle underneath a perfect pumpkin with notes intertwines with a spice cabinet of cinnamon, clove, allspice, kissed with sugar. Hints of nutmeg and fruits peek out from the heart notes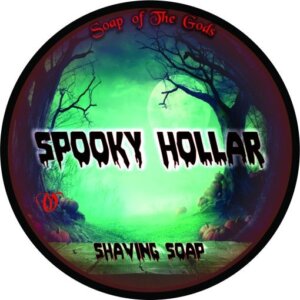 Spooky Horror: Soap and AS, This soap is so different. I wanted to make a pumpkin soap but that is boring, so let me bring you into the dark night with a heavy musk, dirt, birch tar, civet, leather, amber and of course pumpkin notes in the back ground. It is blended so well I needed to send it over the top. So of course after being chased by those werewolves you need a gin & tonic. So yes this one has a drizzle of tonic over the top. Notes of juniper berry, coriander, grapefruit, lemon, orange, clove, anglelic root, fennel ad cassia bark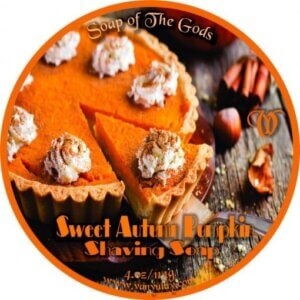 Sweet Autumn Pie: Soap and As, Sweet Autumn pumpkin is a perfect pumpkin pie with the warming touch of cinnamon and clove.With real added pumpkin you will have to resist eating this one.  Sweet sugary maple adds the finishing touch to this fabulous fall fragrance.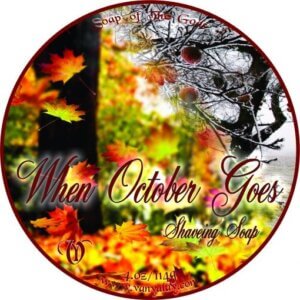 When October Goes: Soap And AS, This is a complex Fall Scent: We start off with Crisp Apples & Oranges intertwined with Wood & Leaves that have fallen to the dewy earth, blended with deep notes of woods. Rounded out with a touch of Tobacco.
—————————————————————————————————————————
First Line Shave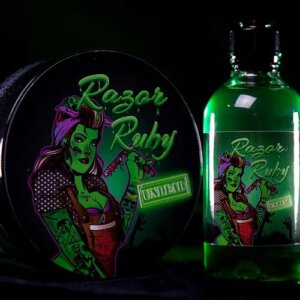 Undead: Soap and AS, Shave Brush Top notes: bergamot, neroli and black pepper
Middle notes: jasmine, ginger, tobacco and cognac
Base notes: vanilla, patchouli and benzoin. This Scent is Inspired by the Fragrance "Enigma"
—————————————————————————————————————————
Humphrey Handmade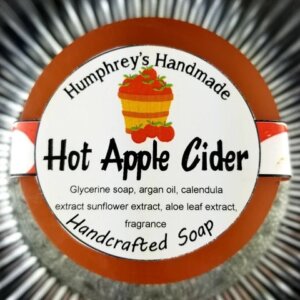 Hot Apple Cider:Soap, HOT APPLE CIDER soap is all about fall, and is a unique apple cider blend with ginger root, goji berry, cassia root and subtle green field notes. This is a PERFECT and spot on apple cider scent.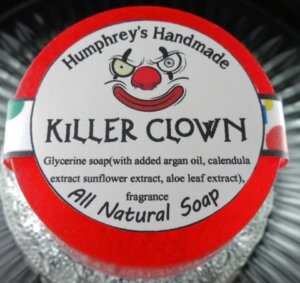 Killer Clown:Soap,KILLER CLOWN soap smells just like the fresh, sugary scent of cotton candy made fresh at the fair. The bright red puck resembles a clown nose, and the label features fun polka dots up the sides. Amazing soft soap, will not dry out your skin like glycerin soaps often do due to the added oils.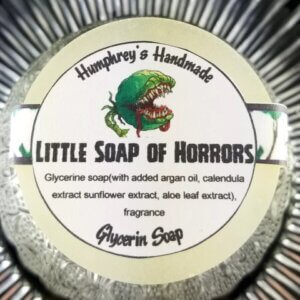 Little Soap of Horrors, LITTLE SOAP OF HORRORS soap is clear in color, but glows in the dark when the lights go out. It's eye-catching and smells oh so good. It smells like a tropical juicy blend of orange, cherry, peach, pineapple and vanilla. Very similar to a Sex on the Beach cocktail.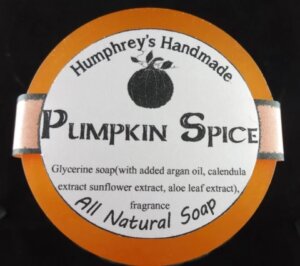 Pumpkin Spice: Soap, I know that autumn is the season for 'pumpkin everything,' but who says you can't enjoy the scent year-round? Pumpkin Spice is a classic and enticing blend of pumpkin puree, freshly ground nutmeg and a pie crust accord.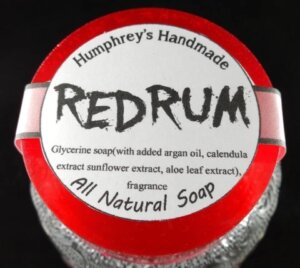 Redrum: Soap, REDRUM is a wonderful Bay Rum scent that has the fresh essence of bay leaves with the bright enjoyment of orange peel and zest.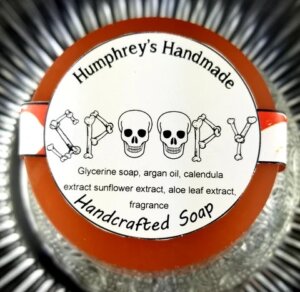 Spoopy: Soap, SPOOPY Soap is all about fall, and is a unique apple cider blend with ginger root, goji berry, cassia root and subtle green field notes. This is a perfect apple cider scent, it smells just like a hay ride!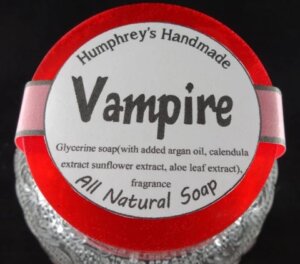 Vampire: Soap, Genuine blood orange essential oil gives VAMPIRE soap a delightful smell. Great for your skin and for aromatherapy uses, orange essential oil can act as a mild aphrodisiac. It can also act as an anti-inflamatory and has antiseptic properties. Aside from all of that, the scent is very relaxing and oh so yummy! Vampire is a gorgeous bright red color, definitely catches the eye.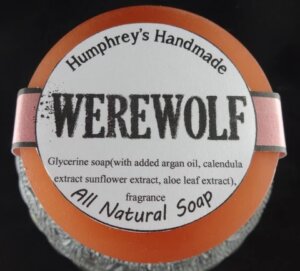 Werewolf: Soap, Our WEREWOLF soap smells of Citrus Zest, Cedar Leaf, Rich Spices, Vetiver, White Pepper, Deep Musk and Light Patchouli. If you are familiar with the BBW Twilight Woods scent, this is very similar.
————————————————————————————————————————–
Mama Bears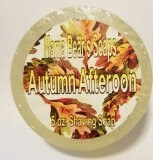 Autumn Afternoon: Soap, Vibrant! A clean blend of herbs, falling leaves and clean fresh air. An invigorating scent and much requested. This is a wonderful masculine scent with a fresh air twist.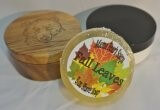 Fall Leaves: Soap, Damp, woody, fresh and deep.. this is like a breath of fresh air while sitting on a pile of freshly raked leaves in the fall.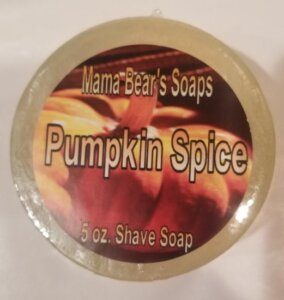 Pumpkin Spice: Soap, Pumpkin Spice is a delectable blend on cinnamon, nutmeg, clove, ginger blended with pumpkin, a hint of harvest apple, caramel and cream. With a single whiff, your mouth will start to water and you will fall in love.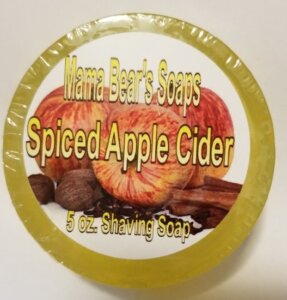 Spiced Apple Cider: Soap, in time for the Holidays! Fresh Apple Cider with Holiday Spices!.
—————————————————————————————————————————
Soap Clouds
Pumpkin Cheesecake: Shave Soap: Pumpkin Cheesecake has the incredible aroma of cardamom, ground cinnamon, Vermont maple, pumpkin puree, carrot, whipped cream, rum, cream cheese, caramelized sugar, and French vanilla which is all blended to true perfection.
—————————————————————————————————————————
Sudsy  Soapery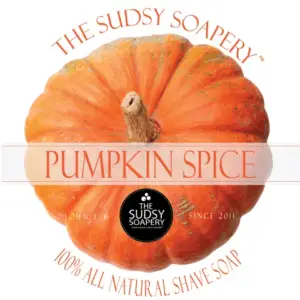 Pumpkin Spice: Like a pumpkin pie, with all the rich undertones of clove, nutmeg and cinnamon, topped with piles of whipped cream, order yours today.
—————————————————————————————————————————
Black Ship Grooming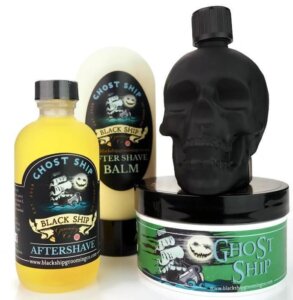 Ghost Ship: Soap, As and More, Ghost Ship is a spooky good blend of Sandalwood, Black Amber and Grapefruit with a deadly cool grip. It's our favorite and I'm sure it will be yours also.
—————————————————————————————————————————
Noble Otter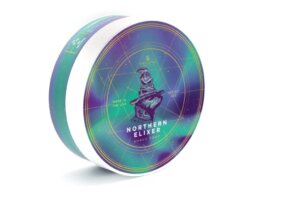 Northern Elixir Soap: 
Summers… ugh. Who enjoys the heat? No one! Bring back the cold air of winter with Northern Elixir! With notes of Eucalyptus, Peppermint, Lavender, Cedarwood, Vetiver and Frost, Northern Elixir is a great fresh smelling cooling soap. Made with only essential oils for the fragrance. Bring back the cool winter air!
Notes:
Eucalyptus, Peppermint, Lavender, Cedarwood, Vetiver,
—————————————————————————————————————————
SMG Soaps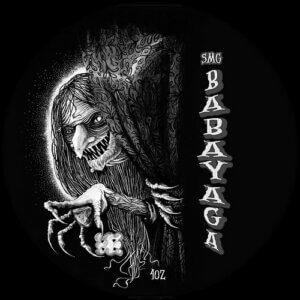 Babayaga Soap & AS: The scent is a rich earthy blend with dark amber and balsam that will captivate your senses!
—————————————————————————————————————————
Dirty Divas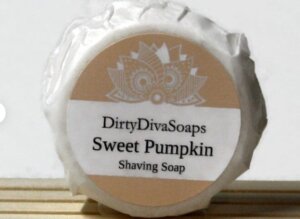 Sweet Pumpkin Soap:  Women's Shaving Soap , Enriched with all natural unrefined fair trade Ghana Shea Butter and organic cocoa butter for extra conditioning and a rich lather.
Special Thanks to:
—————————————————————————————————————————
Lavender Collection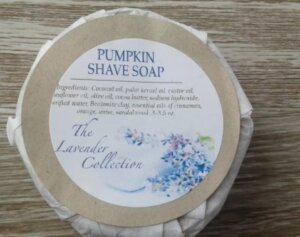 Pumpkin Shave Soap: Our natural pumpkin shave bar is the perfect shave bar for ladies and gentlemen. It is filled with skin nourishing pumpkin, bentonite clay for good razor slip and a proprietary blend of spices for an overall gentle and earthy scent.
—————————————————————————————————————————
Mark aka Mantic 59
Most of All……….YOU!!!!
Don't forget to check out my blog site www.shavestraightandsafe.com  for the tips and interesting wet shaving stories!
Please feel free to contact me at joe.wetshavingnews@gmail.com
Subscribe to my YouTube Channel for videos regarding some interesting wet shaving content.
Next Show: 11/8/21
Trasncript
You're listening to Wet Shaving Talk, powered by Sharpologistdotcom, where we're dedicated, preserving the art and skill of classic shaving. I'm your host, Joe Brain, and this is the Fall Seasonal Special, 2021.
All right, everyone, welcome back to the podcast on this special edition of Wet Shaving Talk. It's the sixth annual fall seasonal Special. Now what is the fall seasonal Special for all of you, just listening for the first time or for you that have been only listening for a short amount of time? The fall seasonal special is something that I came up with about six years ago just to really just to talk about the fall products that come out by our vendors, artisans and all of the above. Really, it's the most new releases you see in the wet shaving world. During this time. You see a lot of seasonal products, you see a lot of stuff going on and this really just to me. The fall season alone really kicks off the holiday season because it is the last of the first. You know it's it's the last holiday of kind of like the year to where it's not going to be all like crazy buying and all that stuff.
And this really kicks off the holiday season in my opinion, especially here where I live, because it's very seasonal area. So it is a very special time. You do see a lot of releases now. Devise us six years ago. We've been doing it every year and just really showcasing the fall seasonal products, and what I'll do is I'll go over it and just go over it and and talk a little bit about, have notes and and just tell you what's going on with the vendors. Now there aren't any any links because honestly I'm not affiliated with any vendors other than sharpologist. I don't have any affiliation with anybody really in any of the vendors. So in order for us to know for me to do that, it also takes a lot of time, but you know I just want to keep it as neutral as possible, so there are no links actually to link-up so I do apologize for that, but you can easily.
You know.  Just google it and you'll find them too. So the idea is to have a one stop shop for all of the fall seasonal stuff, to where you can see for the most part everything that I can find now some facts about the fall season special. Right what goes into making this actual show? There's over 40 hours of research just going into this special addition podcast. And really it's just to give you guys again one stop shop for all the information regarding the most active season in wet shaving.
So how many vendors are there? Do you? As of this writing? I currently have a 100 and one artisans and producers of software in my records. That's just producers of software. That's not including razor producers, that's not including, including excuse me, anybody that's making brushes or anything like. Well, some of them are making brushes, but really, all all in all, it's a 100 and one artisans and producers. In 2010, from 2020, excuse me, 21, we saw five major artisans clothes. We saw four enter the market and yes, I did research every single one of them, which includes stops and as well, an Amazon. Did I miss anything? I'm sure of it. I'm sure I miss something every year. I try to give even each vendor at least one to two minutes of time before I move on to the next one. If I can't find a seasonal sent in that amount of time, well then chances are you won't the buyer or you, the consumer, will not be able to find it as well. So every year I do discover new vendors and I find a couple that don't exist anymore. So that does happen. I do oppose us if I miss anything for our vendor. If you are a vendor and I did not mention you, just give me an email, send me an email and I'll I'll put you in the database to see if you're if I don't have you in there already. All right guys! Well, without further ado, let's get on with the show. All right were going to start off with barrister and man, barrister and man.
One of the actual first or second vendors to really push the fall season and this year they're going to come out with only a few of the the usual releases. They have. They do about four or five-year here or there and they change it. Sometimes I'll put a couple of them off. So I went and put all of them on here just to discuss it. So we have the return of Forger Gothic and Virgie Angelique, which will be coming back. Those are two like the Devil and then the Angel type Sense Gothic has got a cent of soap, Lavender. Excuse me so I should have said so. I mean I'm reading off the actual notes. Apologize. So the cent profile for this soap is Lavender, Oakmoss, Bergamot, Durant, Geranium, Tankobon. I mean you have a musky sandalwood leathery type, like also with the black ashes essences. Well, this is more of like.
Like a damp dark, burned type, like smouldering type sent with the new Omnibus base that just came out with a barrister man. So that's all the new soaps are coming out with, that he's using the new basis for that. The angelic, I believe it's orange Angel, excuse me, is lime lavender. It's it's a similar century. It's more of a like a lighter sent to represent the angels. So you got the evil and you got the good that's got lime and lavender. It also has a little bit of that smouldering flame sent as well with some sandals, very similar but a little bit lighter, and that's in the new omnibus base as well. You have Levithan, which is returning again, which is sandalwood, coffee and russian leather essence again that's been around for several years. We didn't see Cluster Fig come back. Closer figure is another one which might come back for the for the fall season or really for the winter season, for the holidays. That's got a lemon fig, Apple, Violet and Jasmine, Sence and Lisa was something that came out in 2019. I like this because it came with like an anal box. It was a survival kit for against zombies and this is actually a sop to to get rid of zombies to make sure if zombies don't get you. So there's a little bit of weird stuff going on. That one's got a lot of like some of the ashes, the oakmoss that type smell, but it also has a lot of light flowers, I guess for a funeral, those taken from deceased persons. That's how they used to be and I thought this was pretty cool. So actually purchased this one. I haven't seen it return yet but it's going to.
I'm sure it will be back in a year or two and of course Hallows by Barrister Man is a big one. Last year it came out, comes out every two years and really it's just it's an inspiration from the swamps of the Boston area. We have a lot of that that you know that dirt, that Oakmoss, that really. Keep. Really deep cold scent. It really just smells like smells like if you were walking. I honestly be completely honest. I was walking in a swamp and probably north. It's got like that northern field to it that scent of like a spring or fall day. It is taking the year off of 2021, but we'll see it. I'm sure we'll see it again. This was one of the hopes that one was very popular when they did a cent off here. Charolois Hollows was originally one of the ones that was placed very well in that contest. That was several years ago when it first came out and I think it was only a limited amount, whether like thunder, and 15 bucks were made in the first year. But it's been around for about five or six years now and Hallows is definitely one of the one of the most popular Halloween cents. Yeah, Phoenix artists and accoutrements are returning with atomic Pumpkin. This is not your everyday pumpkin pie offering. This has got a lot going on with it. It's got more of allspice, it's got cinnamon, ginger, nutmeg and this is very festive. It's it's more on the masculine side. You have clown fruit returning again, which is more of like wormwood, hungarian oak, elderflower absent. So this is honestly it's got a lot going on and it's it's weird scent. But it's pretty cool and you could definitely get that wormwood that absent. If you ever had absent the liquor the cordial, you'll definitely notice the essence and that I believe he also ages the aftershave in oak barrels as well.
Blue Sanguine. You have that's more of a fall festival type. So it's got some sandalwood, burnt sugar, burban and pumpkin in that this is oak, barrel aged and it's back for I guess seven years now. This is. I think it's six. Seventh year. It's coming back cider house, which is also another. It's got a little bit of smoke, old cider, oakwood, dry leaves. It's a very innocent type of apple cider scent, really cool, Harvest Moon from Phoenix again acute as well. You have again tobacco. You have smoke. Spanish moss. White sage is another one. Just to just to really kick-off the fall season. You have grove which is oakwood, cranberry current and a little bit of moss with a with a taste of kiss of apricot. It's a real crisp bruise sent for the fall season and which is a tobacco based, sent again with that burned sugar black pepper. So again another vendor that does very well: Phoenix Phoenix Artisans, Acriter, Ments, guys returning again. They have four pages of seasonal products on their website. Thank you, four, also making it very easy to find them. Really I mean the team over at Phoenix. They take that they take this seriously, they take fall seriously. So check them out if you haven't really interested in seeing water on, to come up with always something new from them as well. Oh, I almost forgot Montrose, which is a soap that came out, I believe, last year, which is it's got the Frankenstein on the label, it's more a blood orange and it's more of Hasan ever, and it glows in the dark as well, which also clown fruit does glow in the dark. So I mean that's another really awesome.
Southern Witchcraft, another one with some big releases that they also offer most of the year. They have autumn ash, which is going to be available in soap and and aftershave, and this is just a spicy, dirty, smoky, sweet and captures the the scent of damp autumn air. Some of the notes are maple, spice, smoke, amber rain, blackberry, pumpkin, coffee, dirt mill, do okay, so this just tells you. This just says: all right, this is a false hope and I believe it's available all year round as well. Some one is also available from them as well. You have the soap and after shave and this is really just a good kick-off of the fall. You have pumpkin, burban, tobacco, sandalwood, some nutmeg in there, some little incense, vineland, hazelnut, and charred wood musk. Is this another one actually purchased this one myself? I love these tents and I just love this like the whole festival idea: Fall Festival. You know, living in Florida it's tough because we don't really get seasons and our fall is 70 degrees or 65 degrees, which we'll be seeing hopefully this weekend and just talking about it's just interesting. I hope most of you up north are really enjoying the fall season already. You have Tres Matres, which is also another soap and aftershave. It's a. It's a tribute with a floral, like oak, mossy, damp earth scent again. This is another one just to kick-off the fall season also has a taste of lot of lavender and almond as well as southern witchcrafts. Guys, I think their whole thing is about all. I think they're one of those artisans is just really focus on following around. So keeping up with them is pretty cool. Great stuff again. Also some offerings this year
Uncle John's returning with drunken Pumpkin, which is a pumpkin spice scent with boozy notes and rich smokiness, and also coming back with pumpkin spice. Pumpkin spice is part of the fall season and my house is Uncle John's pumpkin spice. I've been using it for years. It's some pumpkin clove, venella, allspice, remind it, will remind you of the coffee shops in the fall. If you're a pumpkin spice fiend like I am and fanatic, this one's for you. Later brothers, returning again with Loan Bar, which is inspired by I've really a long time: love for polar bears, a fresh, cold scent which is blended with Rosemary Frankincense. Few other senses will really just just just to really commemorate the polar bear offered in the fall and winter only.
So that's at Later Brothers and another big one stirling coming back for I think I don't know eight now they've been doing this for a long time with their fall offerings. They have hot apple sider soap and after shave this is just apple cinnamon and clove and this just makes it easy, makes and it's just a drink that you start. When the weather turns cold and the trees turn, trees start turning brown right. So this is another one: hot apple cider. Great! Honestly, that's great drink. I love it during the fall. So great to see a soap that's commemorating that autumn glory, which is more honestly, this has always been a difficult one to put into words. Just imagine walking through the damp woods in a fall morning with leaves and stuff. So it's got a little bit of a leafy sent to it, damp earth and a little. I think there's a little scent of some sweetness to it. Interesting I've had I've actually used the soap before. It's very interesting. So petty cool autumn glory and of course pumpkin spice, one of the better pumpkin spices I've had for shaved soap. It's definitely staple in the in the den. For me you got a little bit of well, a little bit of everything you love about pumpkin spice is rich buttery. It's really nice, spicy and definitely they took away some of that maple syrup scent that they had a few years ago. But it's just this is a reference. This probably one of the better, if not the best pumpkin spice, soaps and aftershaves I've seen out there. So if you love pumpkin spice, this is one of the ones I would definitely recommend.
Katy's bubbles returning with a midnight dreary soap and aftershave. This is inspired by Edgar Allan Poe, with sense of really with notes of orchard, lotus spices, black currant, troupe, Jasmin, Acute and sandalwood with little amber and vinella in there. This is a nice, really, just honestly, it's a dark and mysterious blend in what it says on a label, and that's what I think it is what the face is returning with autumn, soap and aftershave. Autumn is one of the most favoured times of the year. Colors are truly amazing and just bringing the notes of vinella been applesiders, cinnamon, spice, spun sugar to bring back those, bring forth those cosy autumn memories. That's what's on the the actual tasting notes here, or excuse me tasting those, the cent notes, a blood orange, soap and soap, aftershave available too, like blood orange, created with all of real natural essential oil of blood orange. And you have top notes of bergamot, grapefruit, orange and a little bit of tree leaves as well.
Shave works has staggering Jack, which is soap and aftershave available, and this is a collaboration with a small craft brewing small, excuse me, small craft brewer, beer, brewery, and it's made really with their pumpkin bear. So it's a nice little pumpkin with little musky essence to it as well
Ginger's garden, Ginger's garden guys. I'll talk a little bit about them, Irene over there, Ginger's garden. She'll make anything you want. So I noticed that if you want to give her a call, she'll send her an email. She'll make it. It might take a few days or weeks or months or whatever, depending on how busy she is. But she'll make it and really these. I would love to collaborate with this vendor one day. I think that they do amazing work. It just shows in their fall releases this year they have Scully, which is a tallow based show with wet soil, notes of teakwood, cedar mushrooms and green moss with a little bit of wet leaves in there as well. Maple Toddy, to commemorate the fall drink, the fall alcoholic drink which is made with real maple syrup, which is little actually essence of maple syrup, is actually an. They're hot buttered rum with carmelized sugar notes. So really I mean, if you ever had a maple tidy, they're very nice and then of course they have their own version of pumpkin spice soap and after shave as well, which is perfectly balanced for the fall season.
Doctor Johns is, is a very interesting vendor or artisan guys. Not much seen about them. They don't really go online. You don't see too much about the about the company itself. Excuse me, I'm drinking a little coffee as I'm doing this. It's about four here in Florida. Today, Doctor John's keys come out with a couple of really awesome releases, a Blot booth came out a few years ago and I was really into that one. That came out with a nice gift set and everything. Last year they came out with a commemorative box with, like all their Halloween releases, all their Fall releases they've done in the past. It was awsome, unfortunately not available this year, but they did have a couple of releases as well. Blood Oath is returning again soon after Shave and that's just going from. You have like essence of slippery bark. Allow just all this weird stuff going on there. When I smelled this stuff it really smelled like, I guess, like like like a movie that you would see.
That would I don't know if wet church bench comes into into this. It's tough to describe the scent, but it just smells like a musky old seventies movie, horror movie scent. That's all I could say, and then flowers in the dark, which is ascent of lavender with an undertone of something that, like another again like woods.
I don't know why I say it smells like church type thing, so it's probably those essential, those essence incense that they burn in church right with, resembling some coffinwood essence to this as well. This is disturbingly pleasant conversation combination. Excuse me, so it's got like it smells like a funeral home. Tha's wha they're trying to do with a wooden coffin and flowers in there as well. So, Doctor John, you have some great ideas. If you, if you're listening to this and the way they come up with some of these senses, I mean it takes a lot of thought and I think I got to give you, you know, the award for the most original, because some of these, like I mean coffinwood, to get that into. That's pretty pretty original stuff for for the false a declaration, groom is returning again with Darkfall soap and aftershave. This is okay, guys. If you've never smelled the scent, this is a very, very intense scent. It has got a slight smokiness. It's got a lot of smokiness to it. I think it smells like burned, very deep, very warm base to it with cinnamon, clove notes, as little cinimon. But it does have a lot of that smell of burning leaves or burning wood in it as well. This is really to to commemorate the fall or the rival fall in Georgia, where the company origin was started and and well, when it was grooming. Yeah, it's pretty awesome, is definitely it's intense though it's got. I mean they get plus ten for essential oil, for cent quality, because it is very, very intense. Waters returning with their pumpkin spice soap, which is sweetened with a little vinella, and it's a special order only. So you have to order it and they'll make it for you. I don't know if they're still taking pre-orders but usually I'm sure they would. You have chiseled face coming back again with ghost town barber. This is available all year round, but it's really I like it. I think it's definitely because of the ghost town aspect and ghost towns are kind of scary, I guess, for hollowing. It's a classic barber shop, but it also has some again that oakmoss essence and some gunpowder in it as well. To to really really make you think you're in a ghost town of the wild wild west. Wet shaving products returned with the pumpkin pie, soap and aftershave that's coming back. It's here both in the formula and the regular formulas as well, after shave too with cinnamon, cloves. Nutmeg. Really, this is another good representation of a fall in a pumpkin pie
soap commander returning with a new release of 21. Thither cuse me their fall release. Fall sent is heritage, which is a pumpkin, peach and caramel apple cent that's available now and then. They also came out with last year, which is still available strategy, which is more antique wood, mahogany and lavender, with some notes of oak and cedar and geranium as well.
Here's another big one, guys. If you're looking for a shaving brush for the, commemorate the holiday season you have Paladin shaving with.
Special edition Halloween brushes. These were all done by preorder. You had the hollow jack, which is kind of like a Jack. Excuse me, design on the brush you have the snake and skull, the undead atlas which has like a, like a monster on it, and then the dancing skeleton. And then, of course, the Lucifer collection. These are available in four colors: black-white orange and red, and their hand-painted are etched, painted and then they're sent back and rented. So they're turned pallid and sent out to be etched, painted and stuff and get that already, and then they're brought back to be knotted. So yeah, pallid and really did outdid themselves this year. Great release on Halloween brushes moving along well, this one we're on to take a little bit of extra time, moving van, which is a tribute, unfortunately, because they are no longer in business anymore. They they're not making soap anymore for shaving, at least at the time time being. She sold the company several months.
So this is really the first year that we won't have any fall products from Van. And again their presentation of their sap is always great. You heard me talk about them a lot, so I'm gong attribute to the coffee, pumpkin late, the frosted pumpkin that they used to do, sent pine, ukin, pumpkin bread, salted caramel, pumpkin spooky Har and sweet autumn pie and then the final ones when October goes. I won't get into these cents too much, guys, because they're no longer being made. But if you do have them or have tried them, you're very lucky. So Venule, we salute you and we hope to see some of your stuff come back. Maybe in the future. First lines have, excuse me, is returning with undead soap and after shave this is bergamot, neroli, black pepper with ginger tobacco and some vanilla and other sense as well. And really this gray packaging that came out with a brush last year. Looking forward to seeing that. So that's called Undead by first line.
Humfrey Handmaid has come out again with their fall seasonal products. Hot Apple cider, which is a basic hot apple cider with a little, a little musk to it. It's a perfect spot-on apple side or sent so very intense. You have Killer Clown, which smells like cotton candy, and a little bit again, a little, a little dirt in that one too, like like it of that musky stuff. Excuse you smell. So this is cotton candy is a top note on it. You have little soap of has, which is a clear soap, but it glows in the dark, eye-catching and smells so good, like a tropical, juicy blend of orange, cherry, peach pineapple and vanilla, very similar to a sex on the beach cocktail. And of course they're pumpkin spice as well. Pumpkin everything! This is just a classic pumpkin spice with cloves and a little nutmeg with actually with a little pie crust sent as well, they they've been able to add the pie crust into the center. In addition to the regular pumpkin spice stuff. Make it like a pumpkin pie. They also came out with red rum, which is a bay rum. Scented soap also brings bay leaves and a little bit of orange peel and zest to and then spook, spooky or spoke spoke. Sorry. That's how they've said so, and it's another apple cider sent and with with a little essence of hard, so it's got some hay into it as well. They came out with Vampire. This. This artisan is number two for the amount of releases they've come out. Actually quite a few of them: a Vampire which has a blood orange essence, with a couple of other little little bit of floral notes, a few floral notes as well. It's a bright red soap too, and were Wolf.
Finally, Werewolf smells like cities. Cedar leaf with rich spices, white pepper and a deep musk. Just to let you know that you'll be running out in the twilight or you'll be running around in the woods. Tonight Mamma Bear is returning again with autumn afternoon, which is sent of falling leaves, clean, fresh air and a little bit of like an apple sent to it as well, and then fall leaves, which is just a cent based on fall leaves, damp, woody, fresh little dirt as well. And don't forget that the Mamma Bars has good pumpkin spice, which is really just another basic, really good representation of pumpkin spice. But they add a little hint of harvest apple caramel and cream as well.
And then the Mamma Bears also has her own version of spiced apple cider which is just in time for the holidays. Slope Soap Clouds is returning with pumpkin cheesecake which again Vermont maple syrup, ground cinnamon, pumpkin puree some into carrot, cream, cheese and rum, all ready for the fall season. Suzy, sober again with their returning again with their pumpkin spice. But this is more along the lines of butter pumpkin pie. This is also with piles of whip cream added to it. This is a special odor: soap as well. We have Black Ship grooming, returning with their ghost ship, trifecta, the bomb, the aftershave and the soap. This is a blend of sandalwood but it's also got some amber, like little smokiness grapefruit to it and it's a very cool grip. It's got a lot of method in it. So it's a nice shop as well. It's very interesting.
Noble otters returning with Alexa soap, just to give you some coolness too, to the fall season. Whose whose enjoys the heat? No one brings back the cold winter air of the northern Lexar. And this is Clept peppermint oil, lavender, cedarwood and some a little bit with a little frost essence to it. So I came out with Baba Yaga soap and aftershave, and this is just an earthy bent, with dark amber and a little bit of that burned burned leaves smell as well. You have dirty divas, a new edition. This is the first ever women's shaving soap. This soap is is actually engineered for just women, the first time I've ever seen it, and this is the first one will ever have. That's just actually for for the ladies out there, even though ladies can use just about anything us guys use. This is engineered for you and this is a sweet pumpkin pie soap, really enriched with all natural and some artificial stuff in there as well, with conditioning and rich later, in order to make it a little easier for leg shaving and other shaving as well. You have lavender collection. This is another small artisan with their pumpkin pie. Shaved soap again comes in a bar and has a lot of his actual bendini clay in it for a good slip gray for men and women and believe it or not, guys, that concludes it. That's the last one. We had a couple of new vendors out there. It's a long show today. I do appreciate you guys listen in and it was a lot of fun this year, a little bit less than last year with the releases, but did some really deep digging on it to find some new stuff. So I'm glad we did guys. It's been a great show.
Remember, our show is powered by Sharp Just dot Com, which your father didn't teach you about shaving, and special thanks out there to all of you guys, the listeners. And of course Mark Mantic 59 for everything that he does in the wet shaving community. Our guys, our next show will be on the eighth of November and until then shave straight and shave safe. Have a happy and safe Halloween and I'll see in a couple of weeks by by now.