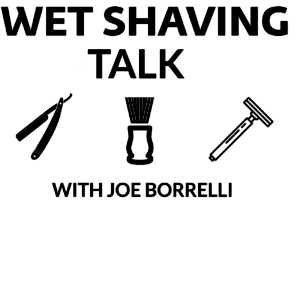 You're listening to Wet Shaving Talk powered by Sharpologist.com where we're dedicated to preserving the art and skill of classic shaving. I'm your host Joe Borrelli and today is March 27, 2017.
—————————————————————————————————————————-
Today on the Show:
What's happening in The Wet Shaving World!
Discussion of the Week:  "Let's Talk Slants"
Training Tip of the Week: How to Effectively Lather a Shaving Soap!
Vendor of the Week: Phoenix Artisan Accoutrements
What's Coming Up!
—————————————————————————————————————————-
What's happening in The Wet Shaving World?
I am pleased to announce I will be attending the Big Shave West 3
The event is taking place at The Old Town Shaving Company in Pasadena California
This is the biggest meet-up of the year.  I look forward to meeting all of you
If you have any questions or would like to see something featured let me know!
These shaving brushes are hot right now in the community
April 15th is the next pre-order
Get there early because spots fill fast
—————————————————————————————————————————-
Discussion of the Week: Let's Talk Slants
What is a Slant Safety Razor?
No, there's nothing wrong with the razor
A slant-bar razor is designed with the head of a razor slightly slanted in order to give the user a different approach to combating stubble. These razors tend to be work better this way.
The flexed blade requires a different approach providing a slightly different shave.
Use light pressure and above all do not try to correct the cutting angle.
Sharp Blades are a must
Check out this article for more information.
—————————————————————————————————————————-
Training Tip of the Week: How to Properly Lather a Shaving Soap 

Lathering your soap is not as easy as it sounds.
Using too much water can lead to a diluted lather that does not hold up. Using too little water will result in an overly thick lather that will inhibit the razor.
The knot on your brush says a lot. Different knots have different results.

Natural hair brushes retain more water and often require to be soaked thoroughly
Synthetic hair brushes do not retain as much water and do not require to be soaked.

Try some different scenarios and experiment with lathering.
Practice makes perfect!
—————————————————————————————————————————-
Vendor of the Week: Phoenix Artisan Accoutrements
PAA has been a spotlight for wet shavers and collectors alike
Owners Doug and Fran are always on the move with new ideas and bring back wet shaving classics.
The company produces a multitude of products and online content.
If you're looking for that scent of a product from the past that is no longer produced chanced are PAA makes a similar version.
Thank you for what you do and good luck!!
—————————————————————————————————————————-
What's In Store for the Podcast?
What's happening in the Wet Shaving World!
To Face or Bowl Lather? The differences.
Antique Stores. Are they Tapped Out?
May is Straight Razor Month!
Contact us

[email protected]
—————————————————————————————————————————-
Our show is powered by Sharpologist.com, "What Your Father Didn't Teach You about Shaving"
Special Thanks to:
Mark aka Mantic 59
Most of All……….YOU!!!!
Don't forget to check out my blog site www.shavestraightandsafe.com for the tips and interesting wet shaving stories!
Please feel free to contact me at [email protected]
Subscribe to my You Tube Chanel here for videos regarding some tips.
If you're a vendor and would like to be featured on the show please contact me!!
Join us on the "Wet Shavers Round Table" every Saturday from 6:00pm-7:00pm EST.
Next Show: 4/10/17