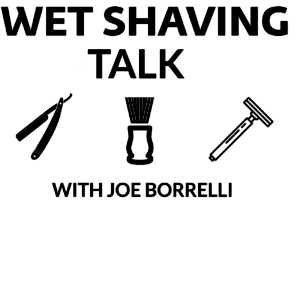 You're listening to Wet Shaving Talk powered by Sharpologist.com where we're dedicated to preserving the art and skill of classic shaving. I'm your host Joe Borrelli and today is April 27th, 2020.  Today on the Show:
Dovo/Merkur Files for Bankruptcy
New Tradere Razor Announced
Custom Knots from Shavemac (You can get one)
What is Ebonite and what is it Expensive
How to Properly Sanitize and Clean Your Razors
Dovo/Merkur Files for Bankruptcy
It's with great regret that I bring this news to you.  This may be the end of the Dovo/Merkur brand I'll tell you all about it.  LINK
---
The Return of the Tradere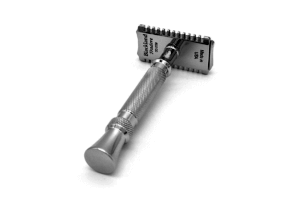 On Friday Blackland Razors announced pre-orders for the Tradere will be open on May 2nd. After a 6 year hiatus and new company the Tradere (Truh Dare Ray) will be available again.  Read more about the Tradere here: https://sharpologist.com/the-tradere-razor-another-modern-wet-shaving-collectable/
---
Shavemac Custom Knots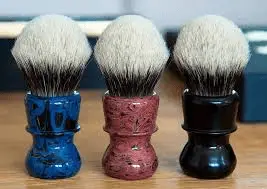 Yes there is a way to order a custom knot from Shavemac.  I'll tell you the secret!
---
What is Ebonite?
Ebonite is not for your bowling ball anymore.  For the past few years this material has been very popular and expensive. Why?  I'll tell you all about it
---
Sharpologist Editor's note: If you're in the shaving business and in need of resources, here are our recommendations to set you up for success:
Secure your business through worker's comp insurance from Cerity.
Get business applications and services at a steep discount from AppSumo.
---
Properly Cleaning/Sanitizing  
Barbercide does wonders.
Boil metal razors, parts
Clean shaving knots
Rubbing alcohol works great.
I'll tell you how to do it!
---
Our show is powered by Sharpologist.com, "What Your Father Didn't Teach You about Shaving"
Special Thanks to:
Mark aka Mantic 59
Most of All……….YOU!!!!
Don't forget to check out my blog site www.shavestraightandsafe.com  for the tips and interesting wet shaving stories!
Please feel free to contact me at [email protected]
Subscribe to my YouTube Channel for videos regarding some interesting wet shaving content.
Are you interested in sponsoring an episode? Contact Me!!!
If you're a vendor and would like to be featured on the show please contact me!!
Next Show: 5/11/20