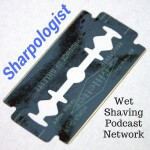 You're listening to Wet Shaving Talk powered by Sharpologist.com where we're dedicated to preserving the art and skill of classic shaving. I'm your host Joe Borrelli and today is May 23, 2023
Today on the Show
AOS is Giving Away Something  Big 
Maggards Meet -Up Is Coming Up
Pre-Shave Oil Recipe
The Most Interesting Thread I've Seen in a Forum 
Father's Day is Around the Corner 
---
Father's Day Promotion at AOS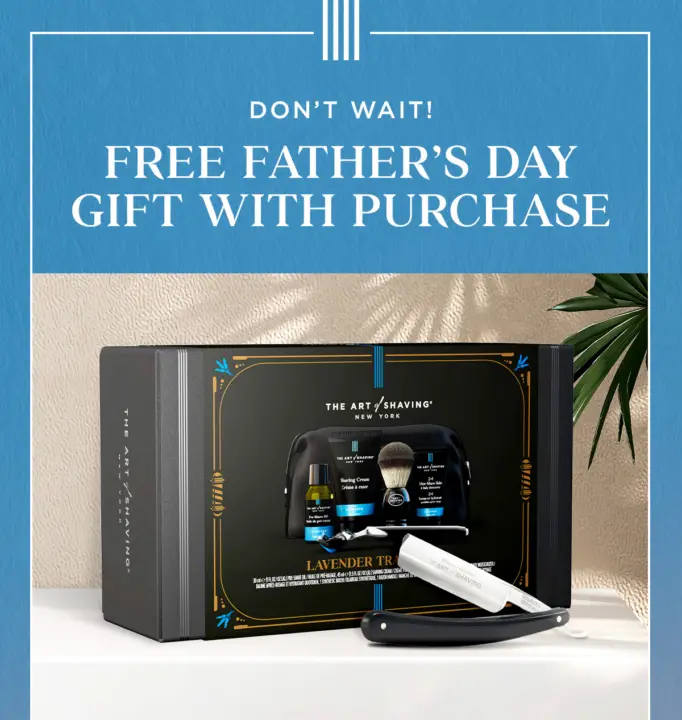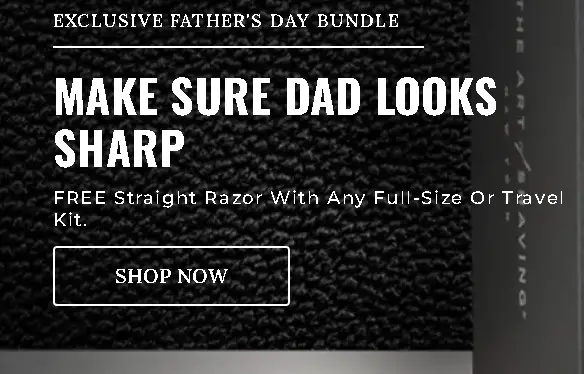 ---
Maggards Meet-Up is Next Week  
---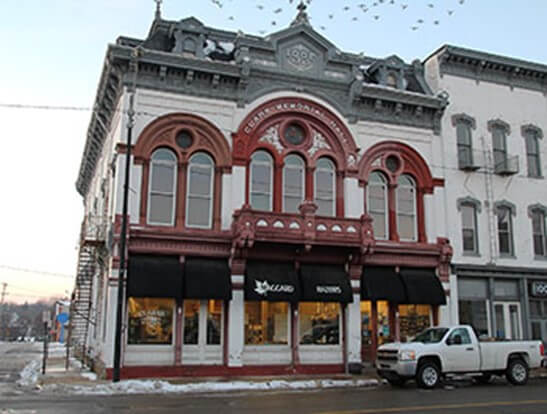 Pre-Shave Oil 

I've been messing around with pre-shave oils and found this recipe to work well. (Note: this feels like the same consistency of AOS Pre-Shave. 
---
The Most Interesting Thread I've Seen 

Recently, I found this on-going threat Titled: "Your Most Unpopular/Controversial Shaving Opinion(s)" on Badger and Blade.  I found myself reading several pages and wanted to share this. What are yours?
Here are Mine: 
-Wet shaving will save you money (if your listening to this then you know ) 
-You can adjust your shave with adjustable razors (Yep, but no one does it) 
-Honing with Natural Stones provides better edge (Found most of my edges work well with synthetic stones) 
-Justification posts for not having expensive gear (if you don't want it, don't bash it) 
---
Father's Day Gift Giving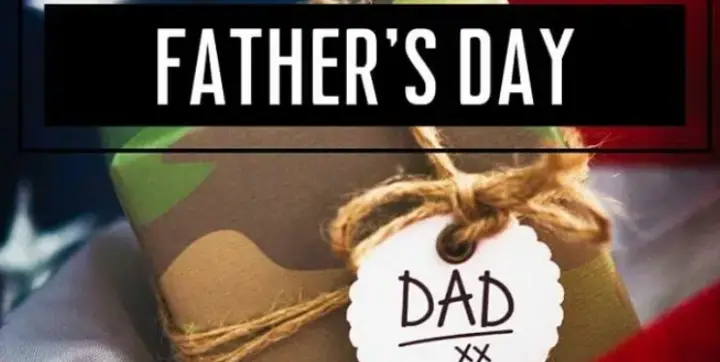 The second largest holiday for the wet shaver is around the corner.  Here is a few tips for those of you looking for the perfect gift.  
1.Know what he likes: Please don't just purchase items just because you see them 
2. Avoid stores such as Marshals or TJMax. 
3. Plan it out, you'll need to order soon to get it in time.
4. Simply….Ask!
---
Our show is powered by Sharpologist.com, "What Your Father Didn't Teach You about Shaving" 
Special Thanks to:
Mark aka Mantic 59
Most of All……….YOU!!!!
Don't forget to check out my blog site www.shavestraightandsafe.com  for the tips and interesting wet shaving stories!
Please feel free to contact me at joe.wetshavingnews@gmail.com  
Subscribe to my YouTube Channel for videos regarding some interesting wet shaving content.
Our next show will be 6-5-23
Until then….
Shave straight and Shave Safe!
Transcript
The one you're listening to, Wet Shaving Talk, powered by Sharpologist dot com, where we're dedicated preserving the art and skill classic shaving. Your host, Joe Borrelli, today is May 23rd, 2023.
Hello, everyone, and welcome back to the podcast on this beautiful May Day. Yes, we're I can't believe it, man, we're almost that memorial day here this year is just flying by. It's really hard to believe. We're almost that memorial day a little bit.
Some news just came up. While I was just really just scrolling through this morning I found some stuff, wasn't able to put it into the show notes, but I'll be able to talk about a little bit. I'll start the show off with that after we go over a little brief view review of what we're goin to be doing so today on the show we've got, art of shaving is giving away something big for Father's Day.
I mean this is, I've never seen them do anything like this. It's a massive, massive thing going on, so massive gift. So you're not going to want to miss it. Even left the show notes in the show. No sale left a link for you to be able to go on to to purchase it. The Maggards meetup is coming up in a few weeks. Actually it's next week, so really looking forward to hearing all the great stories about that. I wish I could go to it, but this time, but I think I won to go. Definitely on. Next year
I got appreciate oil recipe that I've used before and I've shared before I got another one from another website that's even simpler and works actually really well. If, if you're in depreciate, oils know a lot of us aren't but some of us are.
So I've got a decent recipe to share with you there and one of the most interesting three I've ever seen in a wet shaven form definitely want to go over that with you guys and father's days around the corner for gift-giving and little bit of a guide of of what to do and what not to do when giving a gift for for your father or for you're listening from significant others perspective. An you're want to get something for your, your husband or something around that line or your you're actually in. Get something for your dad here is what to do and what not to do in the wet shaving world. So, guys, without further ado, let's get on with the show,
so not included in the shows, just was looking at, just scrolling through this morning and found a few things just didn't have time to be able to put it into because the shots already done and sent wolfman razors have created the forehead which will be auctioned off this Memorial Day weekend. They'll have about three or four of them. That will be on the live action on the website and then starting next week it will be available for order. This is based on the Artists Club Blade. So if you're familiar with the Mongoose, the Cobra razor , the, the colonel bunch of those other ones out there, this is what it's going to be, based off of orally interesting concept, what they're doing there with. That didn't see this one coming.
I didn't think that Wolfman was going to end up being in that part of the game, but I love the Artists Club razors. As you guys know, I'm a huge fan of the Mongoose brand, which which is still around. But I have a couple of Mongoose razors so I'm good for probably for the rest of my life. But I mean for everybody else out there. If you do get a hand, your hands-on Artists club safety razor . There are a lot of fun to use and they are very, very efficient, great blades and everything. All the blades are pretty good quality, the few that are out there but really exciting to see that James out of out of Canada is coming up with this. This concept, it's it was really this, I'd say the artists club razors were really peaking in 2015 2016, where everybody was going nuts over them, but they're still very solid razors and actually based on an original design. So I mean they're not you now double-edged razor that's just been rebuilt, which is Joe. Get me wrong, it's really nice.
These razors are all you kind of like, the modern wet shavers safety razor right, that's what we have, that's we've brought in one of the races that we have, that that will be with our generation. So good to see that another one of those coming out look, Wolfman, always makes some great quality, always speak positively of love myself. So I'm sure that this razor will will be awesome and will definitely be up to their standard as well.
So Father's Day promotion, guys at Art of Shaving, you're not going to believe me when I say this. I've talked about Art of Shaving. I actually went to the last brick-and-mortar store in the world. That was, it's actually in Disney, Disney Springs. So you don't need to buy a ticket to Disney if you're there. So you, if you are, you've never been into art of shaving store and you've been doing this only since 2020 or 2021 or whatever, just never been in one and you and you with your family on vacation. You owe it to yourself to take a 10 20 minute break and go see this and go into the store and just walk around, because what was once a brick-and-mortar store that everybody used to say it's the overpriced proctor gamble, whatever it was, it really originally wasn't proctor and gamble.
It was of a different company with privately owned company that was sold to them and now the product is available on readily online with promotions. At first Art of Shaving, there were no promotion, there was never a sale. I remember going in there and there was never anything on sale. Only on Black Friday if you bought something, was full price and now you see on line they're doing 20 and 30% you know I got some stuff from Christmas from from a relative this year, you know. So I actually use it. I think it's great and I would do miss the Brigand Motor Store. So if you are on vacation and you go to Disney World in Florida and Orlando, Disney Springs is right around its right on Disney property, it is just a shopping area and my wife and I like to call it like Disney World without the ticket, because it's basically got everything Disney has except the rides. It's got a bunch of stores. If you just like shopping, it's great.
If you like good food and stuff like that. It's great and it's got that disney vibe. You owe it to yourself to break off from the family and take a break because as stressful as vacations are, you can just walk around. The store is very relaxing. It's very quiet inside it, just like an art of shaving and it just it's exactly set up like the old ones, where it's still get the barber shop and everything in there. So definitely check the amount of ore in the area. But this year they're giving away free straight Dove straight racer with the purchase of a full-sized kit. Left click on the picture on the show notes and that will get you directly to the site right now. This is not, you know, Chavette or anything like that, is a real dove straight razor. It's like giving away a $100 or something. I don't kno if they have too many straight razors, but I've never. I mean I would never think in a million years that somebody would do that. I'm actually thinking about taking them up on this just to see if it's real. But I have. I mean it can't not be real and it's still been going on. S
o it's Father's day bundle, it ends on father's day. So you got a couple of weeks to think about it with a free straight razor, a dove straight razor with purchase of any full size or travel kit. So you're loking to spend about maybe an 100 and $50 on this. So, guys, if you are looking for a gift for your, for somebody, for father, for dad out there and they like straight razors, they want to take or they're on the brink of taking, of using a straight raise, this is the one they get because the dois good, it's good straight raiser.
Right, it's a good razor. You're going to not have any issues with it. And also the kid comes with a brush, comes with all the soap, pre shave, all that stuff. Art of shaving is good stuff. It is good quality and, I think, for the price, with a free straight raiser. I don't think you. It gets much better than that. So I'm I'm definitely very excited about this. So check it out. The link is in the show, not just click on the picture.
All right, so Maggard, their annual meet up is next week coming up. I believe it's the week, the first week in June. So next weekend it's been three years since they've done it. So if you are not aware of Maggard company Maggard, it's it's which started off smaller as a small razor company. Believe Brad Mager and his wife were. He was restoring straight razors and stuff and selling, you know, vintage stuff, and now it's they. They purchased a really vintage building in an Arbor, Michigan, I believe, and it's turned into like a big online store with a brick-and-mortar store.
So, if you're any, they're open from Wednesday to Saturday and of course they're open every day now for online orders and stuff where they probably do the primary. Primarily, most business is probably online. I mean, remember us, we Shavers. We're spread out all over the world, but they do meet up around this time, the first week in June every year, and they've been doing it for several years. Pandemics slowed them down a little bit. They've stopped since 2020 and now they're ringing it back. There is an ability to buy a ticket. To get in. The ticket includes a bunch of stuff like you get, meal voucher and everything. They're doing: an after party at a local hotel. They've got special pricing on hotels if you're going, if you're going in that area, so I mean they. They. They do their work on this. They do that. There's a ton of of vendors. He's on a ton of guests, but it's also limited to about 200 people and the last time I checked he had about 35 seats left.
So I'm sure they still have a few left her. As this podcast is coming out, just make sure you go and check it out if you're in the area it is going to wed. Shaving meat up is a lot of fun, guys, I mean honestly. Every time I go to one I always meet a bunch of people that I never would have met and you know just passing and to find you know that it's not like when, when you go to work every day and come home, you find people that are talking about it, like if you're if you're into watches or if you're into, you know, shoes or something like sneakers or something like that. Usually you can find people in the areas that you're you're in every day that are into it right. It's very popular.
So if you're into like mechanical watches or if you're into luxury watches, chances are you can go and see somebody and talk to somebody else in person on a daily basis. Right same thing with. If you're into Jordan or if you're into sneakers or something like that, there's a good chance you can go out there and find somebody because there're a lot of people wet shaving, not so much. I think we're still. We're still a little bit more scarce. I mean definitely leaps and bounds from where we were 10 years ago, but right now it's still kind of a smaller area. So when you get to go to a meet up and meet up with a bunch of people with similar interests and that you can actually talk lingo with what saving lingo with it's fun. You know I've been to a couple of them. I've enjoyed them and I always meet somebody that you know becomes a new friend and never really lose that friend in what shaving and you you never. You get to see the products and stuff in person.
You know Magards has a lot of stuff, so you'd be able to see in person, you'll be able to purchase whatever you want and they're having a nice after party afterwards. There's a bunch of restaurants. From what I've heard heard, it's a very nice area and you've got a lot of people going through a lot of what she and vendors and stuff. So you'll be able to see some cool stuff. So if you haven't gone to meet up and you're in this area, I highly recommend doing it. And if you, if you aren't you know, create a meet up, you know, make a meet up yourself, have a few people locally, come meet up and you'll never know who you're going to meet and the new lifelong friends that you're going to make.
So for a long time I've never really been into pre shave oils. I don't use them too often, although when I first started wet shaving I bought, you know are shaving kit and I came with the oil and I used it and I do like it. I mean it does work nicely. It. I wouldn't recommend it too much straighter. Having only reason is because you need your, your face to be a little bit. You know little, not dryer but a little bit not as slick, because you don't want to slip in and cut yourself and you want your hands, your fingers also to be dry. So that's why you use the look, the loom block, for attraction. B
ut with regular shaving definitely works, especially with safety razor shaving. I've found a really good recipe that I've been sure I tried online. I've been using one that that was claimed to be art of shavings for for many years and this one is about the same thing. The actual feel of this compared to the art of shaving pre shave oil is spotted on almost the same. The only thing is I don't use the sense because I don't have essential oils. I just use the oil base.
So it's two and a half to three ones of castor oil which you can get anywhere. You you can get it on Amazon, you can get it in a grocery store, you can get it like Walgreens or drug store, one ounce of olive oil and then, if you know the optional thing, I kin save essential oils which is like 15 drops or so, and this is, if you want to, you know, sent it so you can buy good essential oil. You can get it at some store. You would recommend getting it from a reputable online vendor just because I don't know anybody in person that sells them of any scent that you like. So if you like something like, you know if you want sandalwood or something like that, you can go get that. That's optional, you don't really need it and then you have, you know they. They recommend putting vitamin oil in it just to give you a little bit of protection from the sun and a little.
Give a little optional, like shine to your face. But really it's just the castor oil and olive oil. That's it. This one's very simple. I tried it out. It smells the same as the unsent art of shaving oil and works spot-on the same. If you want to add sent to it, you can. If you don't you don't have to. It's olive oil, castor oil. That's it and works great. It does really work nicely and it has the same feel. The smell is not too bad. It's very neutral smell if you, if you again, you could put the essential oils if you have it, if you don't don't need it and if you want to use the vitamin oil, that will just give you little little bit more of a dig, protection from the sun, little bit more, so little a little more, a little, just another way to get some vitamins into you as well. I guess right, you know, so try that.
Get a little glass bottle. You can buy those little glass bottles we use it for, like whiskey, tastings and stuff. If you, you know, if you have whiskey, friends or or scotch, we get these vials online. You can buy em really on Amazon, the very, very inexpensive it works great for for for like, for like aftershaves and stuff. Just get them online, get a couple of those go and you can make this and one bottle will last you like six months. I mean it's great. So there it is probably one of the best pre shave and simplest preciate oils I've seen ready for you. So the recipe is right on the show notes, just in case you want to copy and paste it and go right ahead and make it. And let me know how your results on that.
Moving along today is one of the most interesting threads I've ever seen on a form. Recently I found the thread, your most unpopular controversial shaving opinion on Badger and Blade. So I read this and I could, and it started up only a month or two ago and there's like 40 pages of it. So I'm like this is interesting. Let me through this, read-through several of the pages and just kept on-going what other people say. So what does that mean? What are the most unpopular controversial shaving opinions? So what do people always say? You know. So 11 guy wrote, I copied and pasted and I hope I'm sure they won't care what one guy wrote.
He just did it really easy and he put five things of what he said right. One person posted, like the first one you posted was most people I've seen don't have sensitive skin and a coarse beard and their technique just sucks. I'd say yeah, that's pretty spot-on you know talking about, I have sensitive skin and stuff like that. Yeah, I'd say 9080% and 90% of the newcomers that have problems don't have really bad technique and they haven't perfected their technique. That's why it's really important. I mean Mantic has that book to read. It's a great read. You have to take the 30 days or so and learn how to use a brush. Trust me from the guy who did not do that and thought the same thing where I was shaving for years and thought I didn't have sense of skin, then said: oh, I have sensitive skin, I didn't I just really didn't know what I was doing.
There are zero science. Making a decent later. Those patent techniques are just are just crap. Well, I'd say that that is. I'd say there's science to it. Probably not. I say just really just practice makes perfect on that one and then a couple of other ones he writes: is it's it's pretty funny. So I mean I left the link for it in the show notes. You have to go through it and you'll get a good laugh, especially for you guys have been doing for a while. I really enjoyed it and I'm going to give you mine here. So I wrote what shaving will save you money and wrote in parentheses: if you're listening to this, then you know if you are listening to this podcast and you, you understand what shaving will save you money.
Yeah, no, I never did for me. You can adjust your shave with an adjustable raiser, but no one does. I think that's pretty spot-on because every adjustable raiser I use I find 11 link on it and I just keep going with it. So if it's a Gillett, you fat boy or whatever, I'll I'll put it on three and I keep it out of three. I never ever adjust it mid shave or or what I'm doing above or against the grain or with the grain. Pointing with natural stones provide better edge. A lot of people will say that for for the most part my edges work well with just synthetic stones. I haven't had any problems with synthetics. I think it's easier with synthetics. I think Natural Stones is just more. You know more of a craft, but will you get a better, a better edge with a natural stone than a synthetic stone? No, you will not. Not, in my opinion and justification post for not having expensive gear if you don't want it, don't bash it. That's what I'm that's in parentheses, wrote that justification post for not having expensive beer like a lot. Excuse me, a lot of people say: oh, I will never buy this razor, it's 400 down. Would you buy it when you now a razor works just as fine. All right, I'm all four guys. We know you don't want it. We know you're not going spend the money.
But why are you bashing somebody else's work personally? For me it's the same thing you see on like watch forms and stuff like that. You'll say: well, I will never buy a Rolex watch because it's ridiculous. A casio $20 watch does the same thing. Yeah, we know everything like that in life. The same reason why people buy rolls-royce and some people buy a shave cruise. You know the same thing: a base model car will get you that point and point, just like a luxury car. Well, luxury watch will tell the time, just like a cheap watch and a cheap razor will usually shave you just as well, if not as expensive raiser. But I can't stand seeing this form saying always. Why would I spend my money on that?
And and do this when I get perfect shapes, you're not reinventing the wheel. 1000 other people have said this already. We get it. You now try and do something different like, hey, I found this raiser. It works really well for me, and this is why because, as you could see, like that other guy wrote on his probably are probably don't know. You're prep yet if you're talking like this, you know or whatever, it's just, it's just hilarious. So those are mine that I could just come up with. I think I could get more too, but I thought it was just I thought was interesting. If you have your most unpopular controversial shaving opinion, I would love to hear it. I mean this is one of the things that got me.
I'm like smiling right now because it's awsome. I just kept reading it, and just this is something that if you want to just send me an email, you dont even have to put any content in it, just some bullet points of what you think. I'm going to share it. If not, I'll share it on Badger and Blade if you want. But it was. It was really awesome and it just made me laugh a lot of the stuff. Some of it was really funny, so those are mine. If you have yours, please feel free to share it.
Really looking forward to hearing from them, and I'm going to continue to read this post and and and get a good good laugh for the next few days. All right, Father's Days around the corner. This is the second largest wet shaving holiday of the year. You have Christmas being the first one with gift-giving and you have Father's Days being number two.
So a few tips for giving the perfect gift are sorry. Scroll down here. One know what he likes. Please don't just purchase items because you see them. This is a big one. I say that's a lot if you go to Marshall, if you go to tax all those second stores whatever, and you see that they have a brush and soap, just don't purchase it unless you know they like it right. You're going to purchase it and get it for somebody. They're going to be like. Well, you know I use this razor and that razor.
This isn't something that I'm going to use or whatever, but it's it's a nice, you know, gift to give, but just be careful because some of that stuff is junk and a lot of people don't like it right, especially with some of the soaps and brushes and stuff like that avoid such as marshes and tax, which is what I said before. Plan it out. You'll need to order soon to get it on time. So remember, you've got. You know a lot of these vendors are online. You're going to need least a couple of days to get it here, if not longer.
Plus supplies are limited on a lot of the artisan stuff and really simply just ask him, ask him what he likes what he's looking for. Ask for links. You know, ask him. Can you send me a link to what your favored Wet savoring site is? You know they'll send you Phoenix crimes or or barrister or man or something like that, and he'll send you the site and say: hey, look, this is my favorite, my favourite artist and my favorite site. You, anything you order here will be great, or this is what I'm looking for, but really understand what what he likes and knows what he wants. Avoid big target stores or whatever like that unless it's something that they like and then planned it out.
Make sure you get it on time and just ask, ask them. Ask him if what do you want and you will have great Father's Day? Well regardless, yu'll have great Father's Day now, because the gift is the thought right. The thought is more important than the gift. But if you looking for that special gift, especially for the newcomer for the wet shaver, you know here it is. Just follow these four steps and you'll be completely fine.
All right everyone. So that concludes the show for this week. Hopefully you. This finds you well and you're all having some great shaves and some great times with your families and friends for his upcoming holiday. I hope we all had great Mother's day and memorial coming up this weekend. So another great holiday. So post some good shave of the days. Have some fun. Guys take some time off too, if you get a chance. I remember our show is powered by Sharpologist dot com, which your father didn't teach you about shaving until the next show, which will be on the fifth of June. Have straight and shave safe guys by now.