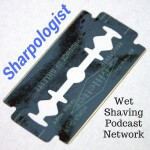 You're listening to Wet Shaving Talk powered by Sharpologist.com where we're dedicated to preserving the art and skill of classic shaving. I'm your host Joe Borrelli and today is August 16th 2021
---
Today on the Show:
Few Weeks with the MAG T
Asylum McMurphy 17-4 
Blutt Razor BR-1
Collector's Corner: Rocnel Sailor Adjustable
---
Few Weeks with the MAG T 
---
Asylum McMurphy 17-4 
The McMurphy in 17-4 stainless steel has minimal blade exposure. As a result, it feels really mild and there is virtually no chance of cutting yourself. That said, in actuality, it is fairly efficient and really excels at the against the grain pass. The razor works best when you ride the cap and maintain a relatively steep shave angle. Once you find the angle, it is extremely smooth and efficient. Its the perfect daily driver.
---
Blutt Razor BR-1 
The Blutt Rasur BR-1 safety razor is made out of 1.4305 / 303 stainless steel in Switzerland. Unlike common die cast razors, it is CNC milled. This solid material manufacturing allows for tighter tolerances, as well as an improved blade fit.
Due to its flat head shape, the BR-1 is very maneuverable and also allows for easy upper lip shaving. The concealed blade tabs ensure a safe shave.
The BR-1 is available with different base plates, these differ in blade gap and blade exposure to customize the shaving experience:
---
Collector's Corner: Rocnel Sailor Adjustable
The Rocnel Sailor Series Adjustable razor traces its origins back to the collaboration between Murat of Rocnel razors and Hasan Kose of Barbaros razors back in 2016. It was the first machined stainless steel adjustable razor on the market and, it was an instant classic.
Shortly after the release of the B&R adjustable, Hasan took a few years off from manufacturing razors for personal reasons. Murat carried the torch for the adjustable razor, refined and altered the design, and then released the first Sailor Series adjustable razor in February of 2018.
---
Our show is powered by Sharpologist.com, "What Your Father Didn't Teach You about Shaving" 
Special Thanks to:
Mark aka Mantic 59
Most of All……….YOU!!!!
Don't forget to check out my blog site www.shavestraightandsafe.com  for the tips and interesting wet shaving stories!
Please feel free to contact me at joe.wetshavingnews@gmail.com  
Subscribe to my YouTube Channel for videos regarding some interesting wet shaving content.
Our next show will be 8/30/21 
Until then….
Shave straight and Shave Safe!
Transcript
You're listening to Wet Shaving Talk, powered by SharpologistCom, where we're dedicated, reserving the art and skill of classic Shaving I'm your host Joe Borrelli. Today is August 16 2021.
All right, everyone, welcome back to the podcast. I do apologize. We did miss a show, so it's been about a month since we've had a podcast. To be honest, I'll just put it right out there. I caught COVID. So that's what happened. I was sick. It actually for a few weeks so it can happen to anybody out there. So just be safe. Be careful. I'm better now. I'm doing a lot better other than losing my sense of taste and sense of smell, which still hasn't come back yet. Everything else is good. Glad to be back on the podcast to do a pause for missing it. I really didn't do it intentionally and really wasn't looking forward to getting that. So be safe out there, guys. Remember, just take all the precautions you can and be careful because I could tell you from firsthand experience, it's a very real real sickness and it's not very fun when you get it.
Alright, so on a lighter note today on the show, I did spend a few weeks with the Mag T razor. We talked about that in the last podcast. I just picked it up. Got a mail call on that one. I spent a few weeks with it and I'll tell you my first kind of like feelings on it. My first. Honestly, it's a really nice razor. It's a lot of fun to shave with and I'll tell you a few things about it, like how do you shave with it and everything.
I got a full review coming up with some really cool information from the actual owner of the company and the guy who came up with the MagT soon too. So that's coming out in the near future. But I'll give you a few of the insiders and a little bit of a taste of that. First thing on our show today.
The Asylum Have Works McMurphy 17-4 steel is out. It's available and it sounds pretty cool. I'll tell you a little bit about that as well. Remember, Sylum Shave Works is known for quite a few razors, all made in the United States, all made with high quality stainless steel or bronze or something like that. They used to make a couple Darwin looking razors and stuff. The Asylum now they have the Mc. Murphy, so really cool to see that out. We'll talk a little bit about that.
And also the blood razor BR 1 that's from Switzerland, I believe. Another stainless steel razor. It's been getting a little bit of time on forums and in the websites as well that I've been noticing on Facebook and a couple of places here. It seems pretty cool we'll go for that razor as well. I don't know how new that one is. It's been around a little bit. But first, I've really seen people in the United States actually have it. I don't think there's any vendors that do sell it here yet, but it's out and it seems to be getting some good reviews.
So we'll talk a little bit about that as well. And on Collectives Corner this week we have the Rocnel Sailor's Adjustable. The 2021 is out, gone, sold out everything. I've seen a couple of them online for reselling and a couple of reviews. They're very limited amount of these razors, so they did sell it quickly. I will talk a little bit about that in the history of that
razor too. I've talked about it in the past, but I really do think it's a great concept, a great item.
Alright guys, without further Ado, let's get on with the show.
So a few weeks with the Mag T, obviously the Mag T is one of those razors to where different concept does use those actual uses, a pair of magnets in it which actually
seal the blade, the top cap to the handle and supposedly supposed to keep the blade sharper longer. Now, I'm not sure about that because I usually go through my blades pretty quick. I go through one blade might last me two uses because I shave my head and my face at the same time.
So honestly, I don't really know how long it would last without if I keep it on that line.
I needed to be sharp, so I'm not using it for that. But I do like the magnets because it does keep that top cap closed. Now to handle and everything. The razor is a little bit more on the aggressive side than you would think, even though it's an open comb. I was a little bit shocked with that because it was a razor that was made for the masses. It's not one of those special, very expensive stainless steel razors that were made basically for the niche. It's actually made for everybody and it is a little bit on the aggressive side, so it shaves great the face.
I got to be real careful with your head. You got to be a little bit lighter on pressure. The heavy razor I do like to handle with the grip. I think the handle is pretty cool and also it's nice to stand up on its own. So initial impression of the Mag T for using it on and off, actually almost solely for the two three weeks is a great I think it's really good razor. I just wish it was made out of stainless steel or a little bit like that. I know it would make them raise much more more expensive. I know that, but I think it's kind of like it's a forged
razor. It's not CNC machine and it's made with Zamaz covering it's just to me, it's nice.
I mean, I think for $50 it's a great deal, but I would love to see, like a higher end version, maybe like a copper or something like that in the future. But that's being the shave nerd myself.
So shaves nice. I do recommend that this razor is used for a little bit more of an experienced Shaver. I would not do this first thing of just trying out straight. Hey, I'm going to jump into safety area. I'm going to jump with the mag t. I probably would hold off on that and use something a little bit milder.
Or if you do use it, just use it with caution because it is an open come and it is a little bit more on the aggressive side. And be careful when you're changing the blade because
sometimes the blades get stuck to the magnet and it won't come off the top cap. It's a little bit difficult in that area or I might actually get stuck on the thing itself. And you got to be real careful. You don't want to cut yourself because the blade got actually stuck in the top cap for me.
So it was a little bit on a little bit of a learning curve there, but otherwise, well solid rate and I'm going to keep using it for a little bit longer before I finished a review. And a great story behind it. Believe it or not, it's an actually a really good story.
Alright.
The Asylum McMurphy 17 4 stainless steel safety razor. Alright, that razor say that three times fast. Okay, that's a difficult one. But the McMurphy is a stainless steel with minimal blade exposure. Now this Razer is actually made to be really mild and actually give you no chance of cutting yourself. So that being said, in actuality, it's very efficient and
excels against the grain pass. So it's very, very mild razor, but it's made really premium
material. 17 4 steel. It's a hard stainless steel, it's expensive stainless steel, heavy stainless steel and it works very well. And I honestly from what I've been seeing, the few reviews I did see on it, the price points around under $300 for that. So it's a CNC machine main USA made by an artisan razor and it actually is very mild. So there's virtually no chance of cutting yourself. That is good for the beginner.
So if you're looking for a high quality razor, this is probably something that you would want to try out in the long run, try and give it a shot. I'm very interested in hearing some reviews on this as well. And just to see what everybody is saying, I think this is the type of razor that I think needs to be out more. I think more beginners are looking into getting razors like this. And I think really it's actually one of those things where you can go and just start off saving right off the bat and not have to worry about. It probably going to be a great head shaver.
So look for the reviews and I'll talk a little bit more about this in the near future so we can get a little bit more on it so we can find out what's going on. Because at the moment I'm not going to purchase any more safety razors this year. I got so much stuff, I just got to let it go. Sorry, I'm going to start actually liquidating some of my collection because I've got honestly I've got more razors and I'm ever going to use probably and I've got so much stuff in my rotation that takes me a long time to do. And I'm not talking high in as I'm talking about every kind of rate you can think of.
Like I've had so many items I bought, I just don't use anymore. I end up using the same like three or four races, same thing with straight razors. I use like two of them and I have a ton. So honestly I'm going to start bringing them in and let them go out. I'm going to sell them or let them go or PIF them out when I try them out and review them and stuff like that, just because it's getting kind of ridiculous and keep the stuff I really love.
Alright.
So moving along we have the blood razor which is from Switzerland which again, I'm a big if you know me on the side or if you know me personally, I am really big into watches as well and I love Swiss watches. I'm a big fan of Swiss made watches and just a lot of the
companies Omega, Tag, Rolex, all of them being made Switzerland. They use a lot of high quality machining and a lot of use. 316 steel Rolex uses 904 stainless steel, so a lot
of them are high quality.
Now when I heard that there is a safety razor from Switzerland, this actually got me going here. This actually got me thinking about it made from 303 stainless steel. So it's not 316 L, which is a little bit better, a little bit easier to polish, so it's more on the matted style. I didn't see a polished version, but it is a CNC razor and it's got actually you can buy different plates. You can buy a bunch of plates on there and concealing the blade tabs to ensure a safe. The blade tabs won't be sticking out like on some of the other safety razors.
Price point is about $300. I think around in that point and I've been hearing a lot of great stuff just because you get the different blade gaps. Now, I'm a big fan of blade gaps. I do think that play gap exposure and all that stuff is very important. But I also I'll be honest, having all those different options really make it difficult for guys like us to actually start purchasing stuff. Right? It makes a difference for us to get an idea that you want to buy all the plates, then you get one that you really like and you end up using that and have a bunch of place you don't need. So really you don't need four or five plates to do that unless you're really just like, one for your head and one for one for your body, one for your face. It goes around, comes around on that kind of stuff. So I'm more of like, I'm trying to get into more of one blade gap and that's it. And I like it. One thing with Wolf Man is another one, right? That's why I really started getting into blade gaps. And I was like, wow, I don't know which one I want. And then I end up trying everything, every one of them and
going back to the same one all the time. I love the .67 blade gap. I think that's perfect. .61, .67 blade gap on Wolf Man is perfect for me. I like it. I've tried every single one of them. I think they're great.
But I mean, that's what I go. And of course, I don't really need any more blade gaps after
that's all. If you're into a lot of different selection, you won't like selection. You want some different stuff. This is definitely for you. Try it out to Blood Razor. It's not available in the United States. I've only seen it on the European website. That's the website from Switzerland. So you have to buy it from there and have it shipped. I haven't seen any.
There are any retailers. Guys, let me know, send me an email, let me know about it and I'll definitely be able to get that on the show. And let me know next week on the next podcast.
So the Blood Razor BR one stainless steel from Switzerland. Pretty interesting guys. Pretty cool set up. Pretty nice design too. I like the design of the handle. I like to the head of the razor.
So let me know if you have one if you're trying it out and if you like it, because I've been hearing some good stuff about it, but not so much, not too much information on it. So it's still relatively new to me.
Alright guys.
Moving on. Collectors Corner this week. The Rocnell Sailor. Now This razor is really it's a collaboration of Rocnel and Barbados Razor. And it started back in 2016. So there's been a limited run of these razors for about five years. And I think the first one that came out was in 2018. That was the first one. So you look at like three to four years. I think this has been going on. I think there's only been three or four of these that come out again. I'm not too sure.
But you know, if you're looking at this, they collaborated of Rocnel and Barbados razors.
Now Barbados is really big back in 2012 to 2016 and they're still pretty big. That's a Turkish razor.
They're made in Turkey and Rocnel as well. And these two guys came together and they decided to make the first machine stainless steel adjustable razor on the market. So 100% stainless steel then it was the first one that came out back in the day before these other guys coming out with other stuff. The design is completely on them. And it's not like a Gillette razor where it's actually like a spring driver click. I think it's just a continuous type of adjustment. And it's also a two piece design. I believe it's a two piece design. So the top cap comes off.
Honestly, this razor always seems to amaze me. I've only seen one in person really impressed with the actual quality of this razor. These guys put in a lot of money, a lot of timing to it. That's why it's up to $500. I mean, I think the race is 489-499 now, and it's very limited because it does take a lot of time. There are a lot of components into this razor, but if you're looking for something high end, you want an adjustable and you want something that's different, this is what you're going to need. If you want something stainless steel, this is what you're going to get. This is like one of the top end adjustable safety races out
there, but it is difficult to get.
So the 2021 model came out. That's a picture I have in the show notes here. I just saw one that was flawed that was online for, like, $400. I was thinking about picking one up myself, and I'm like, oh, man, I didn't really want one that was flawed right off the bat because it looked like the blade gap and stuff kind of had a little bit of an issue there. I don't know what happened. And, you know, guys, you got to be really careful when you're
buying a flawed razor, because if that person dropped it and the blade gaps off, then it's junk. It's basically useless. You don't want to get a razor where the blade gap is off and then stuff like that. You're not going to get a good shave out of it.
You can send it back to the manufacturer, but you're going to probably end up either paying more money for it. The fixed it's going to be out of your hands for several weeks because this is overseas, so just not the way to go. So I actually walked away from that when I didn't go for it. I just saw posted actually on Sunday. So really, just not the way you want to go with the razor like that. You really want to make sure your buying the razor that,
you know, is going to shave well. And I've seen to Gillette and vintage Gillette and stuff
like that. I've seen where actually the guard was so off on it that the Razer couldn't close properly. I actually bought a toggle like that. Back in the day, my first toggle and I actually ended up sending a message from Matt Pacarcik and just saying, hey, what's up with this thing? He's like, and then gave me a couple of pointers on how to fix it. I went online and the Captain Murphy had a great video at the time. It's gone. Now, I don't know where his videos went on how to adjust the blade gap. And I was able to do it myself and get it right.
But it was really a bummer to know that you had a bad razor off the bat. I should have sent it back or whatever. But the razor was in great shape. And I said, you know, I'm going to try and keep it myself. I was so excited to have the razor that I didn't want to send it back.
Now in my older, wet shaving age. Yeah, I'm going to send it back, and I'll wait. But at the time, I was really excited. It was a big deal for me. And I just said, you know, I don't want to end up losing it in the mail or something like that. So I ended up fixing it myself. And to this day, it still works. Great, great Shaver. And actually, I'm very proud of myself. I did a good job on it.
But that being said, even if it's a beautiful razor like this and the price is like 100 and $200 under, because in the person that advertises, hey, it's flawed or whatever like that, I'm really sure this razor didn't leave the factory like that in that condition. So that person nothing against that person might have dropped it, might have did something with him. Might have left it in water. So, I don't know, pass on that.
But to talk about I know we just side bar a little bit on that and just talking about buying used races, I just want to make sure you guys get the right stuff because you really don't. I really hate those stories. When you get something, you get ripped off. I know how it feels, but with the Rocnel Sailor series, this is just a beautiful razor. And every year I think they make 150 of them hundred them or something like that. And it's just a shame that there can't be more ,comes in a beautiful presentation box. The box is unbelievable. And it is really a beautiful piece. And one of the razors that one of these days I'm going to end up getting and when I get some of my stuff and that'll be it for me, that's going to be the actual that's, like, whatever you want to call the kitten caboodle. That's it. That's the grail adjustable razor, because I've seen like I said, I've seen one of these in person, and they are amazing. So want to salute the Rocel series adjustable razor, mainly because it's the first fully steel machine razor, is a beautiful piece and they do perform very well.
Alright guys.
So that does conclude the show. I do apologize for being a little shorter and possibly maybe having a little bit of a hiccup here or there again. I am still recovering from Covid 19. So honestly to be it's a little harder to record, it's a little bit harder to keep it in. Still going through like dry cough and not being able to smell anything or taste anything has been a little rough too and I'm down 15 pounds since this thing happened and I'm just really grateful to be able to do the podcast in general and be back. And after what I've seen online inherit the stories and people not making it, it does put everything into perspective. So all I'm saying is like all personal thoughts aside about this whole thing, just be safe out there and just take care of yourself and your family because it is very important to stay well and stay healthy and to be careful when you're out in there because you never know. Honestly, one day I was fine, I got a little sore throat and the next day went downhill. I'm in the emergency room for the whole day. So I'm always in the hospital for a day getting checked out and getting fixed up in medicine. And I came home and I was out for two weeks straight and going back to work now is really I'm really excited going back to work on Monday when the show comes out for the first time in 21 days or 20 days. So yeah, it's been a long journey. So just be safe out there guys. Really looking forward to seeing you guys out there. I really hope I get by the next show. I get my sense of smell back because I can smell my soaps at least because I can't smell anything right now. I'm just a little bit of a bummer. But you know I do thank everybody out there for listening for the understanding the show must go on. So we will continue to go and I apologize in advance that the show is a little bit off. I'm still recovering but I promise you it will be back to normal very soon.
I remember our show is powered by sharpologist.com what your father didn't teach you about shaving. Special thanks to you guys, the listeners. And most of all, Mark mantic59 for everything that he's been doing 15 years of doing videos. I saw that post the other day and what he's learned. A great post. Check it out guys. 15 years of doing YouTube wet shaving videos is crazy. I remember when it was ten. I remember. So I'm just really that's a really exciting thing. Really big accomplishment. Congratulations Mark on that. Alright guys, and our next show will be on the 30th.
A few more things I did want to go over before I'm finished here is the we will continue with the fall seasonal special. But I'm going to do that in October, because every year I keep doing it a little too early, and I keep missing things. So this year, I'm going to do it the show before Halloween. So it's going to be a couple of weeks later than usual, but it'll have more stuff, and everything should be on there by them.
So really looking forward to that, my favorite seasons here, pumpkin spices here to start the thing on Wednesday.So if you guys are out there for that, and until then, guys, shave straight and sha e safe. Thank you all for everything. And have a great one. Bye bye now.