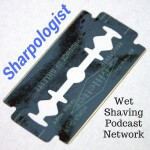 You're listening to Wet Shaving Talk powered by Sharpologist.com where we're dedicated to preserving the art and skill of classic shaving. I'm your host Joe Borrelli and today is April 10th, 2023
Today on the Show
Happy Easter/Passover
End of an Era for a Brushmaker   
April is Dedication to Single Edge Razors Month 
Types of Single Edge Razors 
---
End of an Era 
Brush maker Brad Sears has announced his retirement.  He's been making brushes for the past 11 years under his own and the Morris and Forndran lines. 
We've been seeing several long term artisans retiring, which brings in a few interesting points.  I'll tell you my thoughts. 
---
Types of SE Razors  
-GEM Style: 
-Artist Club: These are modern razors that take the Feather Artist Club blade.  The blade is longer and very sharp/lasting.  Notable models : Mongoose, Cobra. 
-Injector Razors: Although many will identify this style with one particular make, injector razors have been an alternative to DE razors for over 60 years.  The Schik injector being the most popular and one of the razors to survive the Gillette Wars.  The blades are injected in the razor and out through a special mechanism in the blade bank. Today, Schick injectors are still plentiful and the Supply wet shaving company makes their own version which was featured on the show Shark Tank.  
-Vintage Star Shaving aka Shovel Head: These razors received their nickname by their design (looking like a shovel) and were the inspiration behind Gillette's invention of the disposable blade.  Deemed a safety razor, these beautiful pieces of art came in a case with a strop and required maintenance much like that of a straight razor. 
-Rolls Razor: in a class almost by itself, the Rolls Razor is still popular amongst wet shavers alike.  It features an all in one sharpening/ honing case and comes with a non-disposable blade that's designed to stay sharp for years.  
-AutoStrop: One of my favorites, the Autostrop razor has the ability to be stropped with a set of gears that allow the blade to flip on each side.  They are readily available and fun to collect! 
-One Blade: The Oneblade is in a class by itself.  It's a modern razor that is unique to it's own design.  We'll talk more about the Oneblade in the next show. 
---
Our show is powered by Sharpologist.com, "What Your Father Didn't Teach You about Shaving" 
Special Thanks to:
Mark aka Mantic 59
Most of All……….YOU!!!!
Don't forget to check out my blog site www.shavestraightandsafe.com  for the tips and interesting wet shaving stories!
Please feel free to contact me at joe.wetshavingnews@gmail.com  
Subscribe to my YouTube Channel for videos regarding some interesting wet shaving content.
Our next show will be 4-24-23
Until then….
Shave straight and Shave Safe!