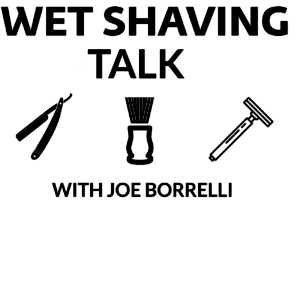 You're listening to Wet Shaving Talk powered by Sharpologist.com where we're dedicated to preserving the art and skill of classic shaving. I'm your host Joe Borrelli and today is February 13th, 2017.
—————————————————————————————————————————-
Today on the Show:
What's happening in The Wet Shaving World!
Discussion of the Week:  "Collecting Vintage Razors"
Training Tip of the Week: Choosing the right Double Edge Safety Razor!
Vendor of the Week: Panta Rei!
What's Coming Up!
—————————————————————————————————————————-
What's happening in The Wet Shaving World?
A New Wet Shaving Morning Show

I'd Lather Be Shaving is a new morning show dedicated to traditional wet shaving
Hosted By Doug and Matt
Several episodes in and they are really interesting!
Tell them Joe Sent Ya!!

The Big Shave West 3

April 22, 2017
The largest wet shaving meet-up of the year
Hosted by Old Town Shaving Company
Check them out here

The Brush Soap and Blade Podcast

Hosted by Rick
Great podcast featuring traditional wet shaving and other manly skills.
Blog format.
Check it out here!
—————————————————————————————————————————-
Discussion of the Week: Collecting Vintage Razors!
Are you ready to start a collection?
Make sure to do your homework!
Ask questions and don't jump in unless you're all in!!!
Rust can be catastrophic
Soap scum can be cleaned but can cover up damage
Know your budget and stay with it.
—————————————————————————————————————————-
Training Tip of the Week: Choosing Your First Double Edge Safety Razor
When choosing a razor one can be very overwhelmed.
Let's simplify it for you:
There are several safety razors I feel are great for the beginner. These razors provide a very mild shave and will ease the transition from cartridge to traditional safety razors.
Gillette Blue Tip Super speed (vintage)

This razor is one of the mildest razors I have ever tried.
The weight and balance provide excellent control
The razor is very forgiving and pleasant to use
You can score one easily on eBay or other second hand websites.
Price $20-$40 Average.
Feather Popular

A very mild razor that reminds me of using a cartridge
The only razor I use with head shaving
Very forgiving, and easy to use
Readily available from many wet shaving vendors
Price around $20.
Maggard's MR 18 with V2 Head

Very mild and provides a great learning experience
Easily upgradable there are several heads available
Readily available
Price $26
Gillette Adjustable (any) Vintage

These razors were in production for around 30 years
The adjustable feature allows the user to adjust aggressiveness
There are many available
Price $10 and up
Please contact me if you have any questions!
—————————————————————————————————————————-
Vendor of the Week: Panta Rei
Alessandro of Panta Rei has been doing monumental work in the wet shaving world
His shaving brushes are composed of ceramic and contain beautiful art work
He also makes shaving bowls, soap bowls, scuttles and 7 day straight razor boxes
Check them out Panta Rei!
—————————————————————————————————————————-
What's In Store for the Podcast?
What's happening in the Wet Shaving World!
Choosing the right Double Edge blade!
Organizing a wet shaving meet up!
Contact us

[email protected]
—————————————————————————————————————————-
Our show is powered by Sharpologist.com, "What Your Father Didn't Teach You about Shaving"
Special Thanks to:
Mark aka Mantic 59
Most of All……….YOU!!!!
Don't forget to check out my blog site www.shavestraightandsafe.com for the tips and interesting wet shaving stories!
Please feel free to contact me at [email protected]
If you're a vendor and would like to be featured on the show please contact me!!
Join us on the "Wet Shavers Round Table" every Saturday from 6:00pm-7:00pm EST.
Next Show: 2/27/17