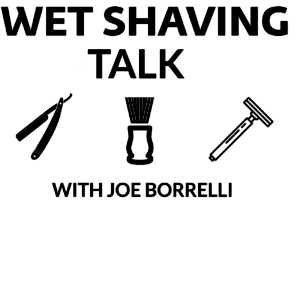 You're listening to Wet Shaving Talk powered by Sharpologist.com where we're dedicated to preserving the art and skill of classic shaving. I'm your host Joe Borrelli and today is April 10, 2017.
Today on the Show:
What's happening in The Wet Shaving World!
Discussion of the Week:  "Antique Stores. Are they Tapped Out?"
Training Tip of the Week: To Face or Bowl Lather. What is the Difference?
Vendor of the Week: Barrister and Mann
What's Coming Up!
—————————————————————————————————————————-
What's happening in The Wet Shaving World?
I am pleased to announce I will be attending the Big Shave West 3
The event is taking place at The Old Town Shaving Company in Pasadena California
This is the biggest meet-up of the year.  I look forward to meeting all of you
If you have any questions or would like to see something featured let me know!
I was thinking about doing a mini-meet the morning prior to the event. This would be an opportunity to talk some wet shaving and discuss some future ideas for the podcast!  If you're interested please email me!
—————————————————————————————————————————-
Discussion of the Week: Antique Stores. Are They Tapped Out?
Have Antique Stores  Caught On?
With the increase in collecting wet shaving apparel antique stores have been a staple for collectors and users alike.
Many collectors have found their collections at antique/thrift stores, at a bargain but it seems that store owners have caught on.
I recently traveled to 10 antique stores in the Palm Beach area to see for myself.
I found that only 2 of the 10 had wet shaving apparel and were priced higher than the same products on secondary selling sites.
When I questioned the employees at the shops they said they base their prices on eBay trends.
There are still deals to be had but I would say that wet shaving apparel is getting harder to find in the wild.
—————————————————————————————————————————-
Training Tip of the Week: To Face or Bowl Lather? What's The Difference?  
Last week we spoke about properly lathering a shave soap.
Bowl Lathering:

Simply load your brush directly on your soap then proceed to form a lather in a bowl.
Transport the lather via brush to your face.

Face Lathering:

Simply load the brush directly on your shaving soap until you have a rich lather.
Take the brush directly to you face and begin to form a lather directly to your face.
I find that face lathering requires a tad more soap then bowl lathering.  It's also quicker and I find it easier to master technique.
Bowl lathering takes a little more time but really enhances the scent of the soap. It also opens the door for more accessories such as scuttles and shaving bowls.
Try both methods!
Practice makes perfect!
—————————————————————————————————————————-
Vendor of the Week: Barrister & Mann
Barrister and Mann is known for their unique scents and limited releases.
They have a unique release schedule with their limited and seasonal releases.
Their products are true quality and really fun.
Thank you for what you do and good luck!!
—————————————————————————————————————————-
What's In Store for the Podcast?
What's happening in the Wet Shaving World!
The Big Shave West Special!
May is Straight Razor Month!
Contact us

[email protected]
—————————————————————————————————————————-
Our show is powered by Sharpologist.com, "What Your Father Didn't Teach You about Shaving"
Special Thanks to:
Mark aka Mantic 59
Most of All……….YOU!!!!
Don't forget to check out my blog site www.shavestraightandsafe.com for the tips and interesting wet shaving stories!
Please feel free to contact me at [email protected]
Subscribe to my You Tube Chanel here for videos regarding some tips.
If you're a vendor and would like to be featured on the show please contact me!!
Join us on the "Wet Shavers Round Table" every Saturday from 6:00pm-7:00pm EST.
Next Show: 4/24/17