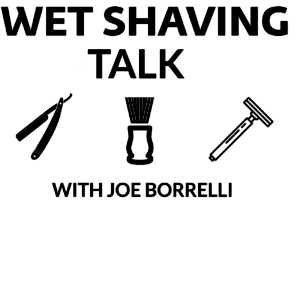 You're listening to Wet Shaving Talk powered by Sharpologist.com where we're dedicated to preserving the art and skill of classic shaving. I'm your host Joe Borrelli and today is September 30, 2019.
Today on the Show: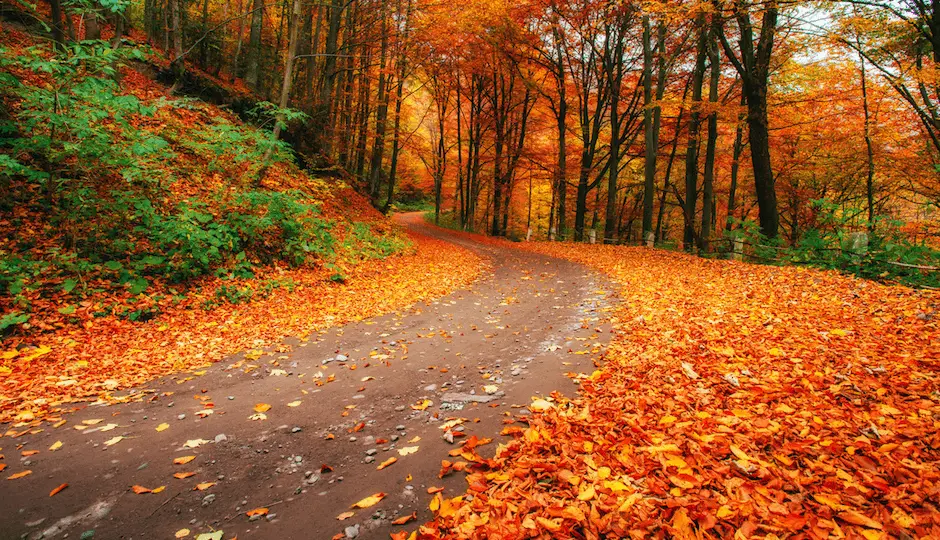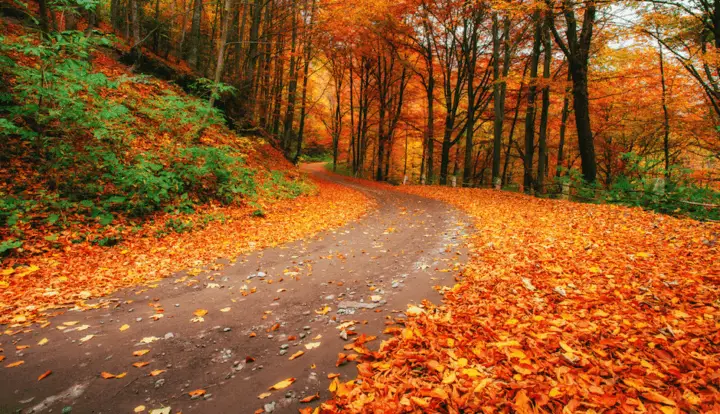 4th Annual Fall Seasonal Special
Welcome to the number one episode of the year!
This year I searched 136 vendors and artisans alike to find the latest fall scents.
Be on the lookout for more new fall releases to be coming out soon!
Disclaimer: This episode was not sponsored nor funded by any artisan or vendor listed. In-fact I spent roughly 40 hours researching and compiling the content. The following will answer most of your questions

I am not endorsing any vendor mentioned in this episode. No products are being reviewed and all of my comments are based on my opinion by the listing itself.
The vendors listed are in no particular order. Some have pictures and some do not. Images were added at random.
I cannot answer any performance questions regarding the products mentioned. My budget is very limited so it's impossible for me to use all of them.
Please purchase these items at your own risk.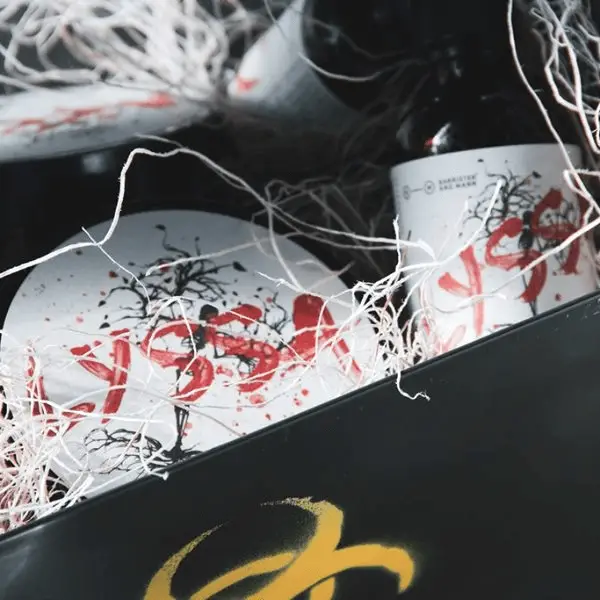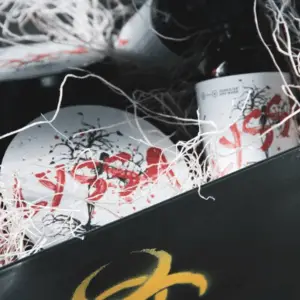 Fougère Gothique (Lavender, Oakmoss, Bergamot, Geranium, Tonka Bean, Balsam Fir, Vetiver, Cedar, Mushroom, Musk, Sandalwood, Leather, Tuberose, Black Ashes, Smoldering Flame) Available now via Maggards
Fougère Angelique (Lime, Lavender, Lemon, Neroli, Geranium, Tonka Bean, Cedar, Balsam Fir, Sandalwood, Smoldering Flame, Oakmoss)Available now via Maggards
Leviathan Shaving Soap AS and EDT (Sandalwood, Coffee, Russian Leather) (Excelsior Base; 19.99/jar) Available Now!
Clusterfig Shaving Soap & AS (Lemon, Fig, Apple, Violet, Amber, Orange Blossom, Jasmine) (Excelsior Base; 19.99/jar) Available Now!
Lyssa Soap, AS, EDT, Survival Kit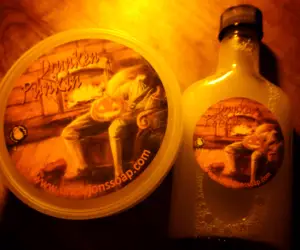 Drunken Punkin Soap and AS: A pumpkin spice forward scent with boozy notes and a rich smokiness that is frighteningly good!
Pumpkin Spice Soap and AS: Get ready for fall with Uncle Jon's Pumpkin Spice Scent. This mild, soothing scent features notes of pumpkin, clove, vanilla and allspice that will remind you of coffee shops in the fall.
Maple Toddy Soap and AS Maple Toddy Tallow Shaving soap with warm Vermont maple syrup, rich creamy vanilla, hot buttered rum and smooth fragrant amber with a caramelized sugar note.
A Midnight Dreary Soap and AS: Poe inspired soap with notes of Orchid, Lotus, Spices, Black Currant, Black Truffle, Jasmine, Dark Chocolate, Patchouli, Sandalwood, Vetiver, Amber and Vanilla.
Hot Apple Cider Soap, AS & More Apples, cinnamon, and clove make for a perfect shave as the weather turns cool and the trees turn.
Autumn Glory Soap, AS & More A difficult aroma to put into words. Imagine walking through the damp woods on a brisk fall morning with the falling leaves in all their autumn glory.
Pumpkin Spice Soap, AS & More **Our Pumpkin Spice fragrance is back to being the spicy version from 2014. Last year was more of a maple/syrup-y scent. Due to customer feedback, we have brought back the previous fragrance which has a heaping dose of spice.
Carnivale : AP Reserve & Storybook Soapworks present Carnivale – Woods, Spices, Jazz Cabbage, Brandy & Rich Autumnal dried fruits in an ensemble of so much more. New notes, new Accords.. Fall in style. Details very soon (Shaving Soap, Aftershave Splash and EdT)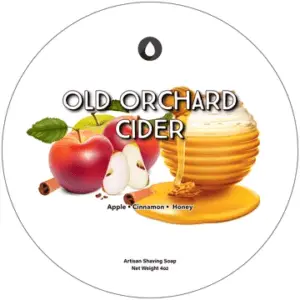 Old Orchard Cider Soap: A warm, savory blend of apples, cinnamon and honey. Perfect for Fall. A traditional hot process handmade shaving soap formulated especially for wet shaving poured into low profile container to allow for easy brush loading.
Unity Soap and AS: A return of our Fall 2017 scent, UNITY is a tribute to the ingrained team spirit of Americans. From tragedies such as 9/11 to the destruction of storms such as Harvey and Irma, our nation has consistently pulled together to recover, rebuild, and reunite.
Coffee Pumpkin Latte Soap and A: Made with real pumpkin juice & coffee powder
Oktoberfest Soap 3 scents: Caramel Apple Bock, Vanilla Oak Blonde & Pumpkin Smash. Contains real apple Pumpkin and vanilla.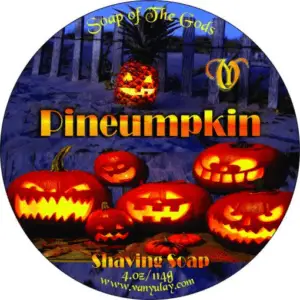 Made with real pumpkin juice as well as pumkin puree. While the top notes of pineapple comes out the festive pumpkin shines through on this scent!
Pumpkin Bread Soap: This scent is a strong pumpkin with high notes of nutmeg and spice
Sweet Autumn Pie: Sweet Autumn pumpkin is a perfect pumpkin pie with the warming touch of cinnamon and clove.With real added pumpkin you will have to resist eating this one. Sweet sugary maple adds the finishing touch to this fabulous fall fragrance.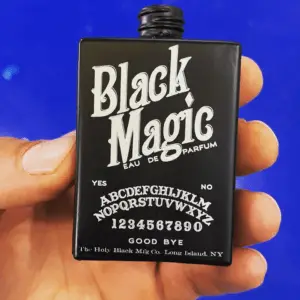 Black Magic Soap, AS and EDT
More details to come. Stay tuned.
Blue Samhain AS/Soap: Sandalwood, Burnt Sugar, Bourbon and Pumpkin, Oak Barrel Aged
Harvest Moon Artisan Shaving Soap & AS:Oud (Agarwood), Green Tobacco, Black Currant, Tobacco Absolute, Hay Absolute, Peru Balsam, Smoke, Spanish Moss, White Sage.
WEINSTRASSE – CHATILLON LUX COLLABORATION – ICARUS SHAVING SOAP – 4OZ: white grape, honeysuckle, iris, blackcurrant bud, helichrysum, sandalwood, coumarin, oakmoss and musk.
Samhain Soap And AS :Samhain is a Gaelic festival marking the end of the harvest season and the beginning of winter or the "darker half" of the year. This holiday was the inspiration for our fragrance. Notes: bourbon, tobacco, pumpkin, sandalwood, nutmeg, oud, incense, amber, vanilla, hazelnut, charred wood, musk
Desairology Vegan Shave Soap And AS: Scent notes: Sandalwood, musk, oakmoss, citrus, lavender, vanilla, oud, burnt white sage, burnt palo santo, gardenia
Autumn Ash Vegan Shave Soap And AS: Scent notes: Maple, spice, smoke, amber, cedar, oud, rain, plum, blackberry, ash, birch tar, pumpkin, coffee, dirt, mildew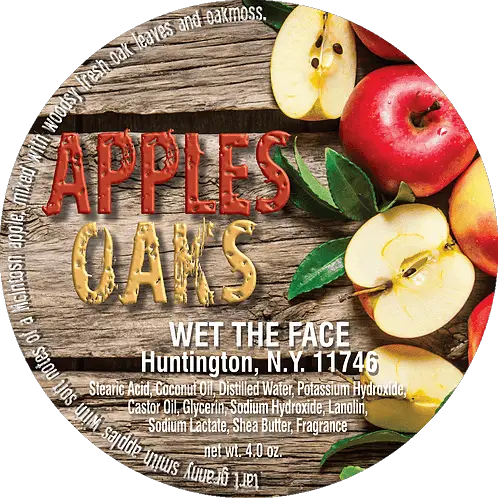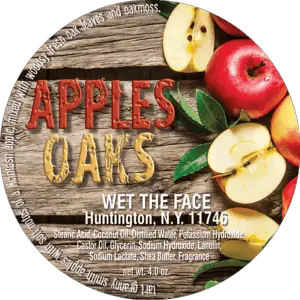 Apples Oaks Shaving Soap and AS: Our Fall offering this year is called Apples Oaks. We start off with a tart granny smith apples and then round it off with McIntosh apples, we mix in fresh woodsy oak leaves covered in oakmoss. Don't use another pumpkin-scented shaving soap try something that really says, Autumn.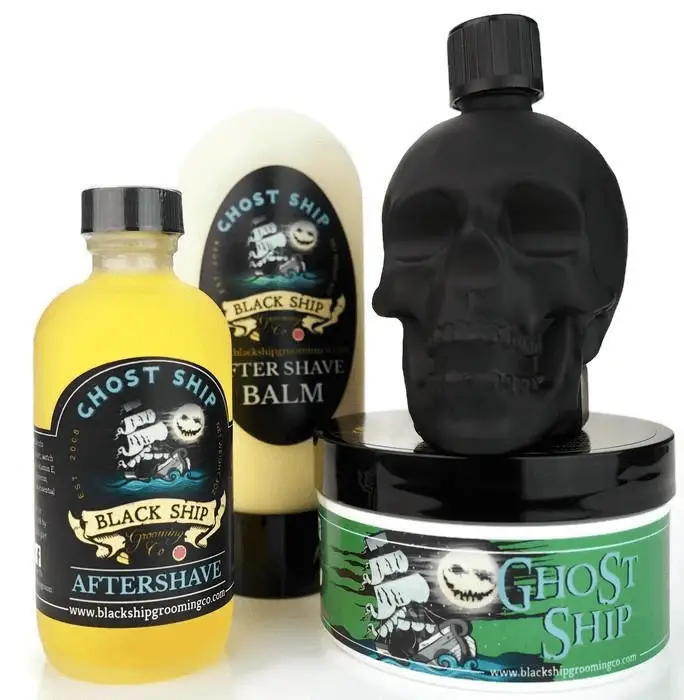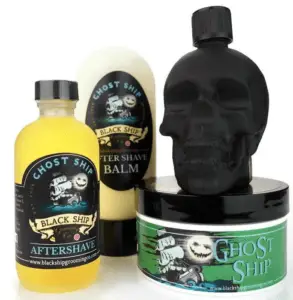 Ghost Ship Harbor Soap & AS: A spooky blend of Sandalwood, black amber and grapefruit. Available year round!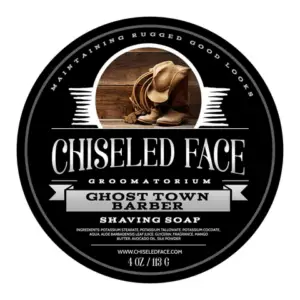 Ghost Town Barber Soap and AS: This is a classic barbershop scent with a western twist – main notes being bergamot,basil leaf, white patchouli, oakmoss, texas cedar, leather, smoke, and gunpowder.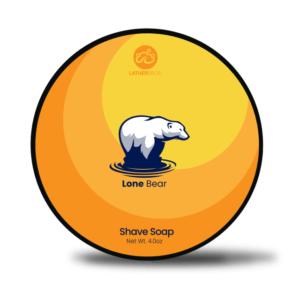 Lone Bear Soap and AS: The blend of rosemary, frankincense and frangipani create a cool, fresh and sweet scent that even a polar bear will love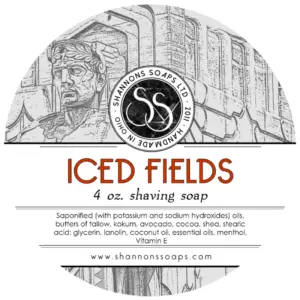 Iced Fields Soap and AS: How about a menthol-spiked version of Lavender Lemongrass? Full of light and bright and cold! Moderately cold — not face freezing!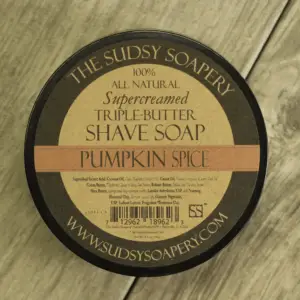 Pumpkin Spice Soap and AS and More: Like a pumpkin pie, with all the rich undertones of clove, nutmeg and cinnamon, topped with piles of whipped cream, order yours today.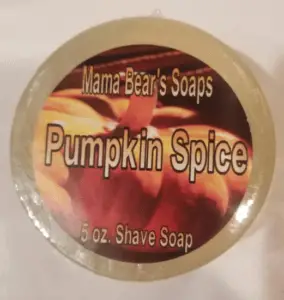 Pumpkin Spice Soap: Pumpkin Spice is a delectable blend on cinnamon, nutmeg, clove, ginger blended with pumpkin, a hint of harvest apple, caramel and cream. With a single whiff, your mouth will start to water and you will fall in love.
Pumpkin Spice Soap: PUMPKIN SPICE soap is a classic and enticing blend of pumpkin puree, freshly ground nutmeg and a pie crust accord. I know that autumn is the season for pumpkin everything,' but who says you can't enjoy the scent year-round?
Pumpkin Cheesecake Shave Soap: Pumpkin Cheesecake has the incredible aroma of cardamom, ground cinnamon, Vermont maple, pumpkin puree, carrot, whipped cream, rum, cream cheese, caramelized sugar, and French vanilla which is all blended to true perfection.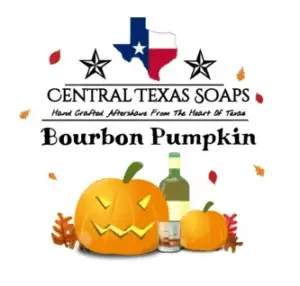 Bourbon Pumpkin Soap and AS: When you want something a little sweet something after you've finished off the turkey and stuffing. A slice of warm pumpkin pie and a glass of the "good stuff." This is a fun one.
Sweet pumpkin and aged bourbon followed up with hints of dark rum and warm vanilla.
Pumpkin Spice Latte Soap: Pumpkin Spice Latte Shave Soap for basic witches who like a simple smooth shave…or just
Pumpkin Spice Soap: An American thing…pumpkin pie with just the right amount of cinnamon, nutmeg and cardamom. Fragrance and lanolin.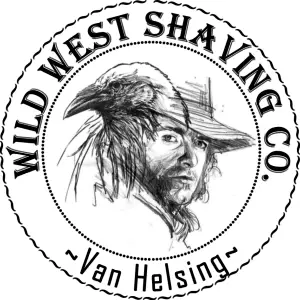 Van Helsing Soap: Fragrance: Patchouli, Leather, Black Currant, Wood, Smoke. Killer of monsters, demons, and vampires.
Previous Fall Seasonal Specials
Some Cool Facts:
This episode takes approximately 40 hours to produce.
Over 130 vendors websites are searched and contacted.
It's my personal favorite. Check out previous years to warm up!
Our show is powered by Sharpologist.com, "What Your Father Didn't Teach You about Shaving"
Special Thanks to:
Mark aka Mantic 59
Most of All……….YOU!!!!
Don't forget to check out my blog site www.shavestraightandsafe.com for the tips and interesting wet shaving stories!
Please feel free to contact me at [email protected]
Subscribe to my You Tube Channel for videos regarding some interesting wet shaving content.
Are you interested in sponsoring an episode? Contact Me!!!
If you're a vendor and would like to be featured on the show please contact me!!
Next Show: 10/14/19!