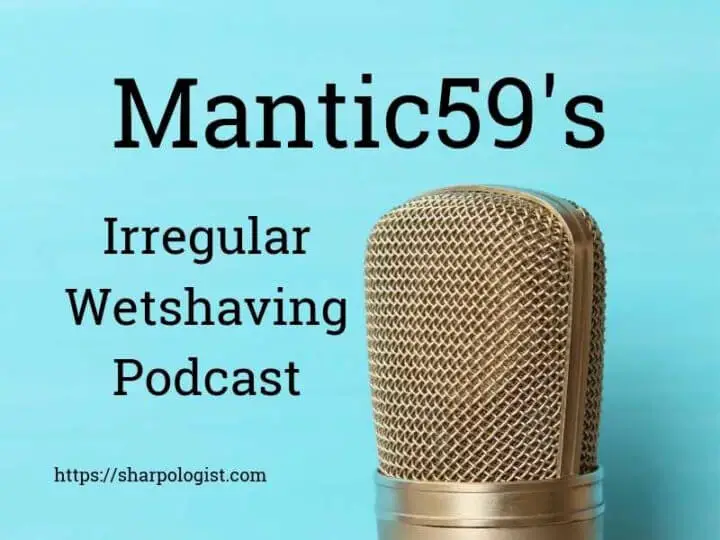 Hi, I'm mark, otherwise known as mantic59 of Sharpologist.com.  There won't be a Wet Shaving Talk podcast this week because Joe Borrelli happens to live in Florida and he's busy battening down his hatches for hurricane Doria.  But instead of just not having a podcast this week I thought I would try my hand at it, so welcome to the first irregular edition of mantic59's wet shaving podcast!
On today's show i'll talk about trade tariffs and how they may effect wet shaving, some upcoming wet shaving meetups, new product announcements, and an interview with Chris of Catie's Bubbles!
Tariffs
The latest round of trade tariffs between the united states and china that took effect on September 1, 2019 may soon impact wet shavers.  Among the thousands of items specifically listed are badger hair and base metal razors and razor parts.  I imagine this could set the stage for higher prices for some wet shaving hardware from artisans based in the U.S.
Wet Shaving Meetups
There are several wet shaving meetups coming in the next couple of months:
Seattle, WA on September 14 (see this Facebook group for more info)
Greensborough, NC on september 21 (see this Reddit announcement for more info)
Foxwoods casino and resort in Connecticut on October 5 (see this Facebook group for more info)
San Antonio, Texas on october 12 (Noon at

Flying Saucer San Antonio, 11255 Huebner Rd)
New Product Announcements
Wet Shaving Products Dragon's Blood shave soap.  Available in vegan and tallow versions.
PAA "Indestructible" Travel Scuttle
OneBlade Upright Razor Holder
Interview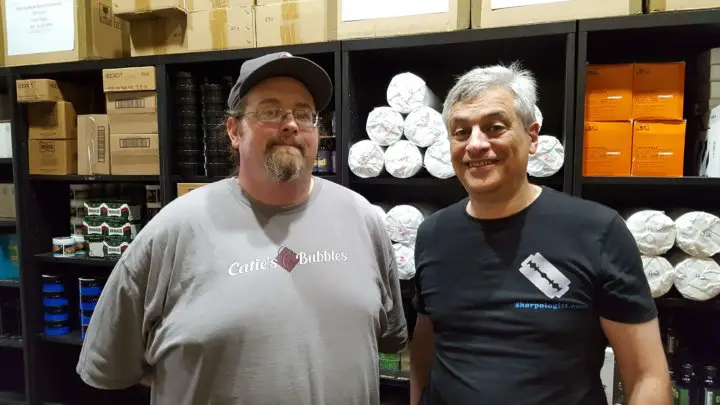 Here is another interview i did at the Maggard Razors meetup back in June.  This one is with Chris Cullen of Catie's Bubbles.
A few updates since the interview was recorded:
The "new scent" that was mentioned for West Coast Shaving was "Grapefroot" (only aftershave still available), for South Florida Wet Shavers was "Summer Solstice" (both soap and AS available only through West Coast Shaving now.)
The scent mentioned for the NC meetup is called "Eau de Thé" (Tea Water), is a semi aquatic fresh scent built around a base accord of green tea.