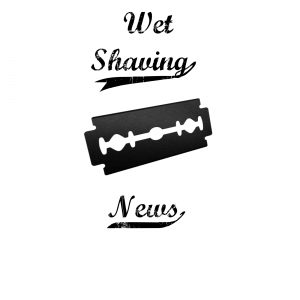 It's Wednesday May 18,2016 I'm your host Joe, and you're listening to the Wet Shaving News Podcast, powered by Sharpologist.com
———————————————————————————————————–
Today On The Show:
We have a special interview from a new vendor.

We'll discuss some news and an old article

The latest Meetups.

Thought of the week "Pass around etiquette"
Once again, our show is powered by Sharpologist.com.
What your father didn't teach you about shaving.
—————————————————————————————————————————-
Industry News
***********************
Company: Kshaveworx
Source: https://www.facebook.com/kshaveworx/
Kshaveworx announced a new scent dedicated to those who reside in south Florida.

"Miami Nites" is a special soap that debuts June 25th at the 4th annual South Florida Wet shavers meetup.  

The group has had several limited edition soaps and aftershaves in the past year and are pleased to announce the first "regular stock" items in their online store. Check out

www.southfloridawetshavers.com

for more info.
Company: Stache Soap Works
Source: https://www.etsy.com/shop/StacheSoapWorks
There's a new vendor on the block.  

Stache Soap works has emerged with several handmade items on Etsy

Several soaps, balms, body butters,and shampoo bars are available now.

Check them out !
***********************
Thought of the week "Pass around etiquette"
Is

it "ok" to take samples from a pass around?

When is it too much

Listen hear for my thoughts.
—————————————————————————————————————————-
Artisan News
Source: http://www.badgerandblade.com/meet-bernard-my-95-year-old-friend/n
Title: Meet Bernard My 95 Year Old Friend
An incredible interview with a 95 year old wet shaver and member of B&B

The man goes on toell his experience with safety and straight razors.

Check it out !
—————————————————————————————————————————-
Meet-Ups:
The latest meetups via www.shavemeetup.com
—————————————————————————————————————————-
Guest Interview: Tampa Shave Company
We have a special interview for you this week!!  
I was lucky enough to get in contact with Bryan the owner of Tampa Shave Co. and discuss his future plans, as well as his current product line.

Don't miss it!
—————————————————————————————————————————-
Our show is powered by Sharpologist.com, "What Your Father Didn't teach you about shaving"
Next Show: (June 1,2016)