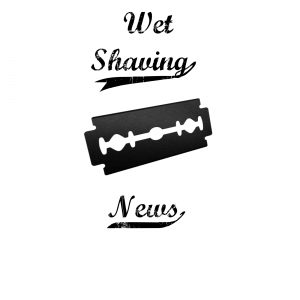 It's Wednesday (May 4,2016) I'm your host (Joe), and you're listening to the Wet Shaving News Podcast, powered by Sharpologist.com
—————————————————————————————————————————-
Today On The Show:
We'll discuss the Big Shave West 2
The latest wet shaving news
Advice giving……When is the time right?
A special announcement!
—————————————————————————————————————————-
Industry News
***********************
Company: Sharpologist
Source: https://sharpologist.com/2016/04/welcome-list-viewers.html
Wet Shaving has made it to Television!!!
Our very own Mark aka Mantic59 was featured in a shaving segment on the TV show "The List"
In the segment Mark discusses the differences between cartridge razors and conventional safety razors.
We are very happy to see that traditional wet shaving is still the most cost effective method (to those who are not collectors)
Check out the segment !
***********************
Company: The Old Town Shaving Company
Source: http://www.oldtownshaving.com/index.php/about-us/the-big-shave-west
The "Big Shave West 2" was a huge success!
There was a panel discussion with the members of "The Wet Shaving Round Table"
Vendors, Vendors, Vendors
Demos of shaving brushes being made, razors being repaired and honed.
Don't miss out for next year!!
Company: Rockwell Razors
Source: https://rockwellrazors.com/products/rockwell-6s
Rockwell Razors has announced a brief delay of receiving the 6s
For those of you who don't know the 6s is the new tto adjustable razor that was heavily campaigned on kickstarter.
They were unhappy with the way the razors turned out and are offering a complimentary 100 pack of blades.
—————————————————————————————————————————-
Meetups:
Source: http://www.shavemeetup.com/
Maggard's Shaving is hosting a meet up Saturday May 14 in their downtown Michigan location
Several vendors will be attending
The Kansas City meetup is scheduled for MAy 28th
The Kentucky meetup is scheduled for May 29th at Dennis and Vance's  Barber Shop in Richmond
Chicago Meetup is scheduled for June 11th at the  The Carlton Hotel
South Florida Wet Shavers is scheduled for June 25th 2016 in Sebring Florida.
—————————————————————————————————————————-
Articles/Reviews
Source:http://www.shavingsecrets.com/shaving-with-a-straight-razor/
Title: "The 12 Healthy Reasons Why You Should Try A Straight Razor"
This article features the health benefits and a brief tutorial on the straight razor
It also includes videos on how to sharpen and strop your razor.
Enjoyable guide on the basics of straight razor use.
Check it out!!
—————————————————————————————————————————-
Weekly Discussion:
Advice Giving…….When are you ready to give it?
Special Announcement!!!
—————————————————————————————————————————-
Andrew our host. We wish you good luck!!
And especially …….All off you!!!!!! Our listeners
Our Next show will air (May 18, 2016)
As always please feel free to contact me :
Happy Shaving!!!!