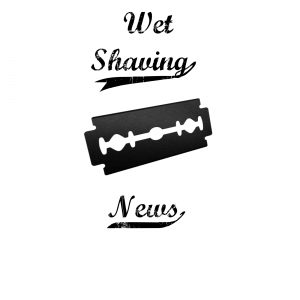 Industry News
***********************
Company: Shave Straight and Safe
Website: http://shavestraightandsafe.com/
Date: 1/25/16
There is a new site that's dedicated to the art of the straight razor shave.
Our own co-host Joe has created a site that highlights all the necessary information needed to start and maintain a straight razor collection as well as several how-to-videos with some tricks of the trade.
This site is completely run and funded by Joe. We wish him the best of luck!
Company: Bevel safety razor
Website:  https://getbevel.com/
Date: 1/25/16
There is a new safety razor out designed to help those with very sensitive skin get a close comfortable shave.
It's dermatologist tested to prevent razor bumps

It's part of the company's 5 part shave system to help those with sensitive skin

It uses standard double blades and is available on the company's website
***********************
Meet-Ups:
Company: South Florida Wet shavers
Website: https://www.facebook.com/groups/southfloridawetshavers/
The South Florida Wetshavers will be hosting their third meet-up on March 6 in Ft Lauderdale Florida.
There will lots of demonstrations, give-a-ways, a custom soap / aftershave set, t-shirts and much more.
Check out the group page link are in the show notes.  
Company/Event: The Big Shave West
Website: http://www.oldtownshaving.com/index.php/about-us/the-big-shave-west
Date: 1/25/15
The 2nd Annual "Big Shave West" is scheduled for April, 23 2016 from 11am-6pm at the Old Town Shaving Company in Pasadena California.
This event is free to all but offers a $49 package which includes a bunch of wet shaving goodies.
This is one of the largest meetups of the year so if you're in the area don't miss out.
—————————————————————————————————————————-
Artisan News
Company: Amack4shaving
Website: https://www.etsy.com/shop/AMACK4shaving
Date: 1/25/16
Amack4shaving has been gaining attention from the wetshaving community with its high quality synthetic brush knots.
These knots do an excellent job retaining heat and water and really hold up to everyday use. Joe has been using one for a few months now and says they are extremely durable and really enhance the shave.  
—————————————————————————————————————————-
Articles/Reviews
—————————————————————————————————————————-
Guest Interview
Website: http://www.cartercutlery.com/
Date: 1/22/16
This past week we had the pleasure in speaking with Murray Carter from Carter Cutlery.
Murray is a 17th century Yosimoto Bladesmith and a master when it comes to knives. In addition, he is a long time wetshaver and has posted videos of him shaving himself with a variety of household items.
—————————————————————————————————————————-
Show Footer
Our show is presented by Sharpologist.com, the place to hone the gentleman in you.
Special Thanks to:
Next Show: (DATE)