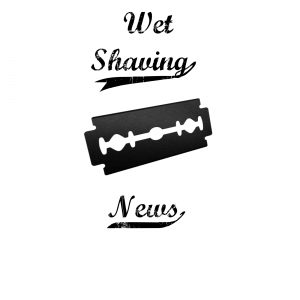 This week, Joe gives a short update on things going on in the community in our Dateline! show.
Due to a last minute family emergency, the full-length show was not an option, so I hope you enjoy Joes short show! My apologies for not getting a longer show to you this week, but we will have more great content next Wednesday!
Show Notes:
Company: Trader Joes
Trader Joe's is now selling a shave kit in their markets
"A Close Shave" kit consists of a brush, soap,and balm

Retails for $9.99

Sandalwood scent.

Made in the USA specifically for Trader Joe's

Getting decent reviews online.
Its very exciting to see a new shave kit available in a brick and mortar establishment.
I will be picking one up asap.
Company: Arko
Source: http://www.arkomen.com/
Date: 12/4/15
Recently there have been rumors that the classic shave soap/stick "Arko"  has been discontinued.
Arko was introduced in 1957 and was the first preparation product made in Turkey.
Joe has contacted Arko and is waiting for a response from their marketing division.

Arko has recently relaunched their "Arko Men" line this year and is marketing the products to 50 countries.
We will keep you updated on the status of this classic soap.
————————————————————————————————————-
Artisan News
Company: Maggards
Source:http://www.maggardrazors.com/
Date: 12/4/15
For those of you who were fortunate enough to take advantage of Maggard's Cyber Monday sale you know who you are.

Maggard's had some great deals on their safety razors, starter kits, soaps ect.

I took advantage of a safety razor kit and a few other items.

Maggard Razors were established in 2012 by long time wet shaving enthusiast Brad and his wife Cassie Maggard.
Company: The Shaving Shop
Source:http://shavingshoponline.com/
Date: 12/4/15
The Shaving Shop Online is now open.

The site features house brand soaps, aftershaves and handmade shaving strops.

Owned and operated by wet shaving enthusiast Peter Charkalis

We would like to wish Peter the best of luck and look forward to seeing his business grow.
Company: Wet shaving RoundTable
Source: https://www.facebook.com/wetshaversroundtable/
Date: 12/7/15
The Wet shaving Round Table has announced they will be changing production sites starting December 12, 2015 at 7:00pm EST.

The have decided to move to "Blab IM" from youtube for a better listening experience.

For those of you who don't know, The Wet Shaving Round Table is a weekly live stream show, hosted by several notables in the wet shaving community and features a weekly guest host who is well known in the community.

Check them out on Facebook.
————————————————————————————————————-
Articles/Reviews
Company: SCW Cutlery
Source:Company: http://www.scmp.com/lifestyle/travel-leisure/article/1880214/experts-tips-classic-wet-shave-and-where-hong-kong-buy
Date: 12/4/15
A recent article in the South China post visits SCW a cutlery store that has been selling traditional wet shaving supplies and hardware for the past 66 years.
Located in Hong Kong SCW carries a wide array of straight razors, strops, and brushes made from all different types of materials,

Custom razors and professional sharpening service.

Article describes how they provide a service that is otherwise not available in Hong Kong.  

The article also includes a short how-to-guide on how to shave with a straight razor.
Company: Pinaud Clubman
Source:
Date: 12/4/15
Joe purchased the soap and tried it for almost two weeks straight,  

His thoughts.  Great Soap and all around excellent value.

Really enjoyed the soap and scent.
Company: Badger and Blade
Source: http://www.badgerandblade.com/
Date: 12/7/15
Badger and Blade has announced their 2015 Badger and Blade Awards.

The awards are based on products that have been tested over the year and then ranked by their moderation team.

New awards will be announced daily.
Subject: Stropping
Source:  Joe B's Stropping Video
Date:12/7/15
Recently Joe made a short video on a stropping trick to help newbies learn the fundamentals of stropping.

One of the main reasons razors lose their keenness prematurely is improper stropping .

In the video Joe takes a hanging strop and places it on a flat surface thus eliminated flexing that may "roll the edge".

This method also greatly reduces the chance to damage the strop.

Check out the video, link in show notes.