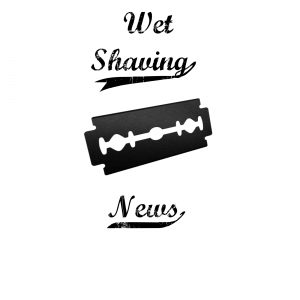 We hope everyone has had a great week, and thanks for tuning in. This week, we discuss some industry news including a new patent lawsuit that sees Gillette as the plaintiff and Dollar Shave Club as the defendant, and ask some questions about it. Also, Joe shares his experience with the Rolls Razor.
Thanks for tuning in everyone!
Show Notes:
***********************
Company: Gillette
Source: http://www.mediapost.com/publications/article/265095/gillette-claims-dollar-shaving-clubs-blades-cut-i.html
Date: 12/18/2015
Source: http://www.cnbc.com/2015/12/18/heres-how-dollar-shave-can-beat-gillettes-lawsuit.html
Date: 12/18/2015
A recent article by MediaPost highlights a lawsuit currently pending between Gillette and Dollar Shave Club. The suit alleges that Dollar Shave Club violates Gillette's patents on blade coatings with its products. Perhaps the most interesting portion of the suit is the lack of involvement regarding the Dollar Shave Club's manufacturer, Dorco. Dorco manufactures blades for several retail outlets in the US, such as Walgreens and Dollar General.
Offerings from Dollar Shave Club are generally regarded as repackaged Dorco-Pace brand blades, meaning that any Dorco product could fall under the same suit, although Gillette is only aiming for Dollar Shave Club in this particular case.
According to a related article by CNBC, however, Gillette stands on a risky platform by pursuing this case. The CNBC article cites several overlapping patents, owned by Gillette, and numerous patents that do not cite "prior art" as part of the patent structure. This could be used by Dollar Shave Club in a countersuit to invalidate the patent in question completely.
Gillette has been playing catch-up lately, joining the "shave-club" subscription business later than its competitors. That delay has seen a sizable portion of market share taken from Gillette.
***********************
—————————————————————————————————————————-
Artisan News
Company: DeLuxe Shaving Co.
Source: http://deluxe-shaving-co.myshopify.com/collections/gray-label-shaving-soaps/products/deluxe-shaving-soap-espresso-amaretti
Date: 1/7/16
DeLuxe Shaving Company has released their newest soap, entitled Espresso Amaretti. The soap contains hints of vanilla, almond, and espresso in a nod to the traditional italian cookie served with a shot of espresso. The soap is tallow based, and is available at $15.56US for four ounces. Link in the show notes.
Company: Maggard Razors
Source: http://www.maggardrazors.com/product-tag/maggard-razors-brush/
Date: 1/6/16
Maggard Razors has released a house-line of synthetic shaving brushes. The description of the brushes likens the knot to Plisson brushes, while the pricing is well below the value-price target. A standard 22mm black-resin brush starts at $9.95US, while the larger 24mm knot comes in three handle styles of black, purple swirl, and marble, for just two dollars more at $11.95US.
Company: Bluebeards Revenge
Source: http://www.bluebeards-revenge.co.uk/shop/The-Bluebeards-Revenge-Broadsword-Straight-Razor.html
Date: 12/22/15
Just before Christmas last year, Bluebeards Revenge announced a new razor product to their lineup. The new razor, titled the "Broadsword," is Bluebeards first straight-razor model. The razor is manufactured by Boker, and features custom etching on the blade. The blade is a hollow-ground ⅝" carbon steel blade with a rounded tip.
The images make the razor appear as a King Cutter model featuring custom etching, plastic scales, and chrome pins. The razor is on sale now at Bluebeards website, for E99.00, including VAT. See the show notes for the link.
Company: Bullgoose
Source: http://bullgooseshaving.com/blogging/win-a-bronze-atlas-6piece-shaving-set-from-bullgoose-shaving/?utm_source=twitterfeed&utm_medium=twitter
Date: 1/7/2016
Currently running on The Shave Nook, Bullgoose is hosting a giveaway contest for a six-piece Atlas Razor set in limited edition bronze. The bronze Above The Tie razor can be had by following pretty simple instructions, though there is a bit of chance in the end. Bullgoose will choose the ten top posters from now until the end of the contest closing, and will use a random list generator to determine the winner. Links to the announcement, which also has links to the contest, are in the shownotes.
—————————————————————————————————————————-
Articles/Reviews
Drinking and Shaving
Recently there have been an increase in SOTD photos with alcoholic beverages.  During the holidays I posted this in a thread  "Friends don't let friends drink and shave" and to my amazement several members mentioned that they have made that mistake in the past.
Please use caution with shaving especially with straight razors. we all enjoy a fine drink and a fine shave, but the two don't go together.  Sometimes after a drink or two the confidence level rises but I can assure you that your motor skills decline.  
Remember "When in doubt, put it down".
Subject: Rolls Razor
Date: 1/8/16
Recently I brought one of my rolls razors back to life and have been using it periodically.  I can tell you that these razors are really cool and when maintained properly work flawlessly.
The rolls razor was first seen in 1917 and was produced until the company was sold in 1958 and had several patents.
The razor consists of a hollow ground blade, that is honed and stropped in a rectangular metal case. This razor shaves like a straight razor, but has the look, feel of a safety razor.
I'll focus on this razor several times this year and will feature it on my blog later on this month.  stay tuned for updates.