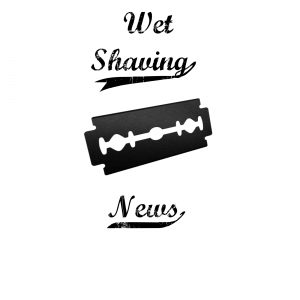 It's been two weeks already, and that means it's time for the Wet Shaving News Podcast! Time to round up all of the big news and going ons around the web, and put them into a great show!
This week we speak with Jarrod from The Superior Shave, located here in Florida! They sell everything for the discerning gentleman including starter kits for your holiday buying ease! Make sure to check them out at their website.
We also have a wonderful giveaway this week! Courtesy of Harry's Razors, we're giving away their travel kit dopp bag. You can view the bag here, if you'd like to see it. Harry's is also giving our listeners $5 off their first order, so if you're a hybrid shaver, or if you want to purchase a dopp kit, you'll get a great deal there. Make sure to use the discount code WSN for your savings.
Show Notes
Company; Clubman Pinaud
Source.: http://www.clubmanonline.com/new-pinaud-clubman-products.html
Date: 11/15/15
After a long wait, Clubman Pinaud has finally released its new products for 2015. The release date was 11/15/15 but pre-orders were encouraged throughout the month of November.
Items include:
New Shave Creams featuring the classic Clubman Scent

"Head shave gel" made specifically for head shavers

Pre-shave oil

Shave Soap

Beard and Tattoo oil
To help promote these new arrivals Clubman has offered these items at a discount. Prices range from $6.95- $9.95 and are available through Clubman's website.  Clubman Pinaud has been in business since 1810 and has served as a major player in the wet shaving world with it's classic scents and products.
***********************
Company: Blade Life Extender Shave Cream  
Source: https://www.kickstarter.com/projects/1350202033/blade-life-extender-ble-shave-cream?ref=nav_search
Date: 11/14/15
New on kickstarter, BLE or "Blade Life Extender" has developed a patent pending formula that claims to extend the life of shaving blades.
BLE has been independently tested by Consumer Products Testing Company through two trials over a time period of 56 days

92% of test subjects claimed their shaves were still comfortable compared to 6% using regular creams

At the time of this publication BLE has only raised $550 of a $200K goal so we may not see this product on store shelves any time soon.
See show notes for a link to that kickstarter page.
Company: The Italian Barber
Source:
http://www.italianbarber.com/collections/new-stuff/products/fatip-testina-gentile-de-safety-razor-grande-chrome-42122
Date: 11/14/15
The Italian Barber has announced the latest safety razor from "Fatip". The ""Testina Gentile" which translated to English means "Gentle Head" is now available for sale.
Features a totally different head design than previous (more aggressive) models

The new head design flexes the blade more than average, similar to the "Merkur 45" and "RazoRock Baby Smooth".

Retail $ for the razors range from $32.99 for the standard to $44.99 for more complex handles.

We look forward to seeing the reviews in the near future and will keep you updated.
Company: Star Shaving
Source: http://www.starshaving.com/
Date: 11/15/15
Throughout the past year, there has been concerns regarding the"Star Shaving's" services being delayed and orders being lost.  Several members of the popular wet shaving forums have come forward with their experiences and their concerns for the once popular strop maker.  
Joe decided to contact Star Shaving directly to see if we could find out what's been going on with their business.

Unfortunately after several attempts, we have not received a response.  We will keep you updated if we do hear back from Star Shaving.

Currently, their website is still live and accepting payments.  

Please contact them directly before making any purchases.

If you hear back from them please reach out to us so we can get the word out
Company: Gillette
Source: http://www.businesswire.com/news/home/20151117005701/en/Gillette-Launches-Fusion®-ProShield™-Lubrication-Blades-Shield
Date: 11/17/15
Gillette has launched a new product in their Fusion line titled the ProShield. This new product adds a protective strip before and after the blades. According to the article:
Gillette studies show men take 170 strokes every shave, with 120 being restrokes over already shaved areas.

This strip will help reduce irritation over areas that are shaved with multiple strokes

Available in two varieties, regular and mentholated.
—————————————————————————————————————————-
Artisan News
Company: Abraham's Beard Oil
Source: http://www.westcoastshaving.com/New-Products_c_103.html
Date: 11/14/15
West Coast Shaving is now carrying Abraham's Beard Oil.  These items have been getting rave reviews on the forums and have a wide array of products for those who choose to keep facial hair.
Just in time for Movember

High quality products for those with beards all hand made.

Several fragrances including the popular "barbershop" scent
Company: Catie's Bubbles
Source: http://catiesbubbles.com/index.php?main_page=index&cPath=69&zenid=dfffe833c3003706c538140c177df268
Date: 11/14/15
Catie's bubbles has introduced nine new scents for their popular soaps this month.
While we can't list them all here are the notables:
"Spanish Holiday" which is sweet with hidden notes of coriander, rosewood, and musk.

"Irish Coffee" which contains the scent of sweet fresh brewed coffee with some of my favorite Irish Whiskey.

"Ocean Grove"  which contains a delicious blend of fruits, florals, and salty marine notes.

The soaps retail for $20 and are available now at Catie's website.
—————————————————————————————————————————-
Articles/Reviews
Company: The Sharpologist
Source: https://sharpologist.com/2015/11/10-popular-shaving-brushes.html
Date: 11/14/15
The Sharpologist published a new article; "The 10 Most Popular Shaving Brushes Among Readers" this past week. The article features:
10 brushes in the order from popular selling websites

A brief description and links to websites

General feedback given on popular buying websites such as Amazon.
This is the first of several  articles Mantic59 has decided publish regarding top ten items in a particular wet shaving category.  A great read and we look forward to the next one.
—————————————————————————————————————————-
Meetups:
The Big Easy Wet Shaver Meetup is scheduled for December 21 in New Orleans.  The event will feature several artisans and members of the wet shaving community, and will serve as a gathering for those to shoot some wet shave talk and have a drink or two.
Check them out at www.facebook.com/groups/BigEasyMeet/
The South Florida Wet Shavers will be hosting their 3rd Meet-Up this March in Ft Lauderdale Florida.  The previous two meet-ups were very successful. There were  numerous raffles, giveaways, and the distribution of custom artisan soaps and aftershaves made specifically for the event.
Joe will be attending this meetup as he was the previous two and can only say the nicest things about this group of guys.  Check them out on facebook : https://www.facebook.com/groups/southfloridawetshavers/
If you are planning or know of a meetup please reach out to us via twitter, or email and let us know.  No meetup is too small.