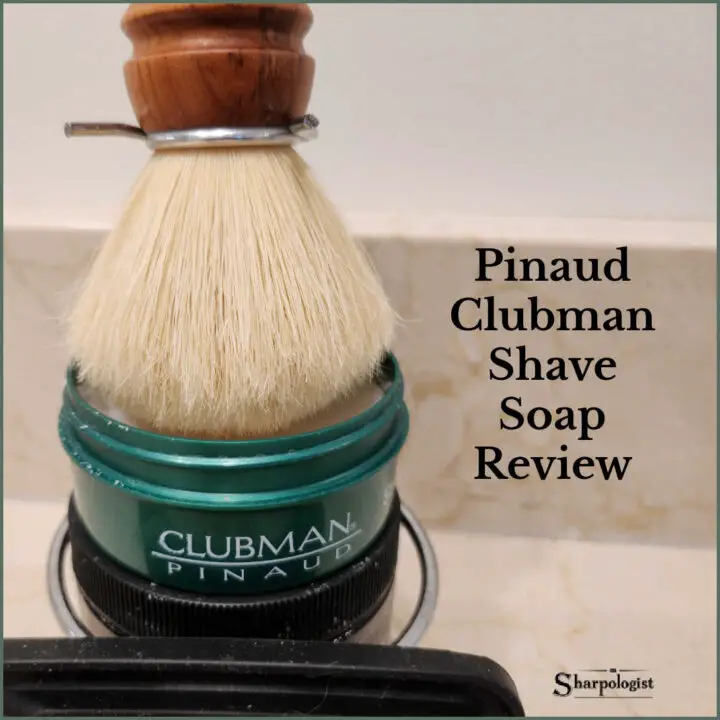 There are few shaving products companies that can claim a longer heritage than Clubman Pinaud. Founded in Paris in 1810 it survives today as part of a privately owned beauty products company in Los Angeles.
Pinaud Shave Soap
 What I am reviewing today is the shaving soap. It also comes in a cream, butter, pressurized can and lather in a tube. They also produce an assortment of aftershaves and colognes. Anyone who remembers classic barber shops of old will remember Pinaud aftershave.  
The soap appears as a kind of firm croap that is neither soft nor triple milled. The first thing that strikes you is the size. For some reason they limit their soap to a 2 ounce 2 ½ inch jar. This may be handy to travel but most brushes barely fit in it making lather building a twirling of the brush rather than whipping the brush around the jar. If you have an assortment of brushes use your smallest one. My Semogue Owners Club boar bristle was just too big to use so I found something smaller.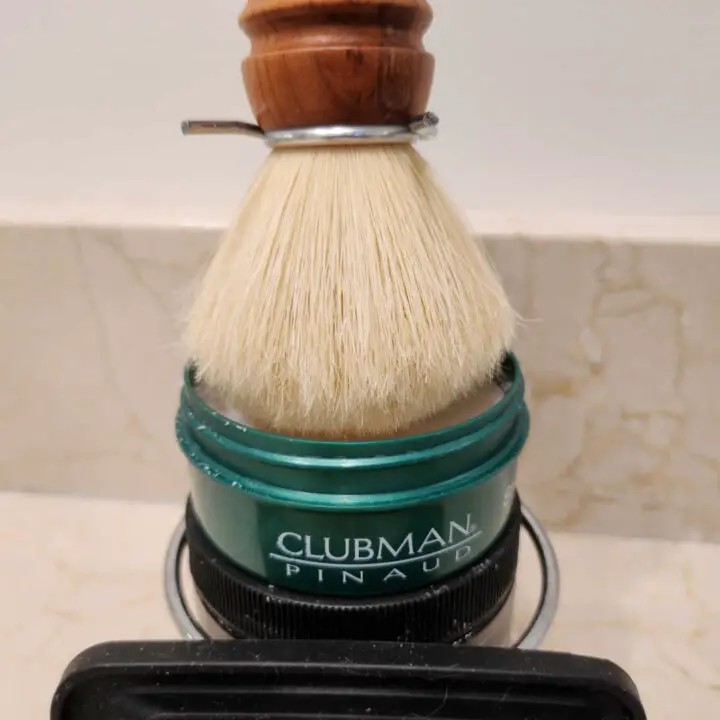 The fragrance is barely there. I would characterize it as a very mild sort of soapy scent. It doesn't make a ton of lather and you wouldn't call it voluminous or dense but just how deep a lather do you need beyond the height of the whiskers? 
On top of that it is one of the cheapest soaps you can buy. On Amazon I got it for $6.05 and if you buy it in quantity you can get it below $5 with free shipping because I am a Prime member. Do you get what you pay for? [Ed. note: Amazon links are affiliate.]
In spite of that, this is a damn good soap. I found it to be very slick and lubricating, removing a two day growth with no friction at all. Obviously the cushioning and fragrance are missing. I would say its residual slickness is "very good" but not "excellent". 
Post shave I found it to be pretty good and left a smooth skin surface. I used it several times with a three week old cartridge and a brand new one. It performed well with either cartridge. 
I would place it in the top tier with any soap on the market performance wise. 
Here is the ingredient list. I'm not an expert but it looks similar to many other products. I don't see any animal products. 
Ingredients: Aqua, Propylene Glycol, Sodium Stearate, Sodium Laureth Sulfate, Sorbitol, Stearic Acid, Sodium Coco-Sulfate, Sodium Cocoyl Isethionate, Cetyl Betaine, Butyrospermum Parkii (Shea) Butter, Polyacrylamidomethylpropane Sulfuric Acid, PEG-12 Dimethicone, Ethylene Brassylate, Fragrance (Parfum), Benzyl Alcohol, Methylisothiazolinone, Methylchloroisothiazolinone.
Other Products
They also make a variety of aftershaves and colognes although I would hesitate to call anything in a 12.5 ounce bottle for $13 a "cologne". I like the citrus musk fragrance but the lady of the house is not a fan. In fact, she is very much not a fan. There are other fragrances somewhat redolent of barber shops of yore.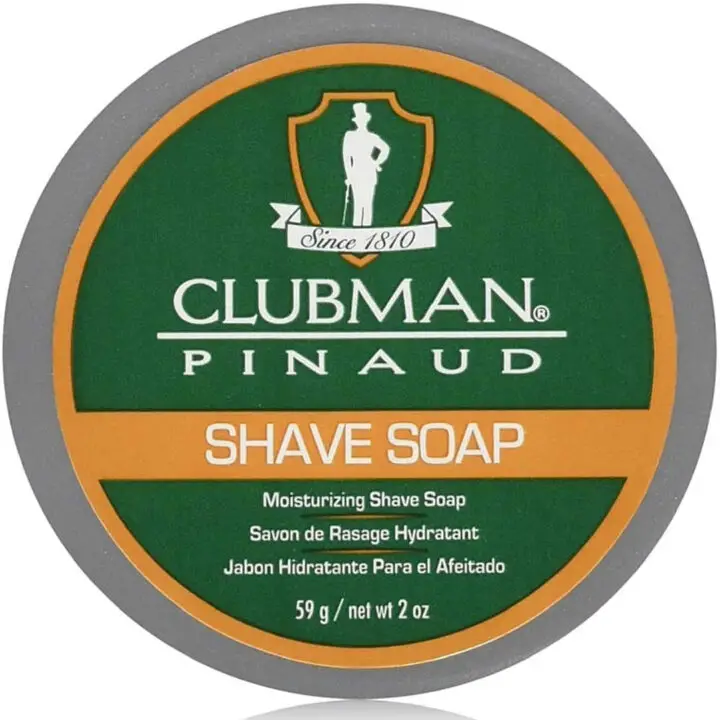 Conclusion
With some limitations I found this soap to perform as well as other products costing up to five times more.