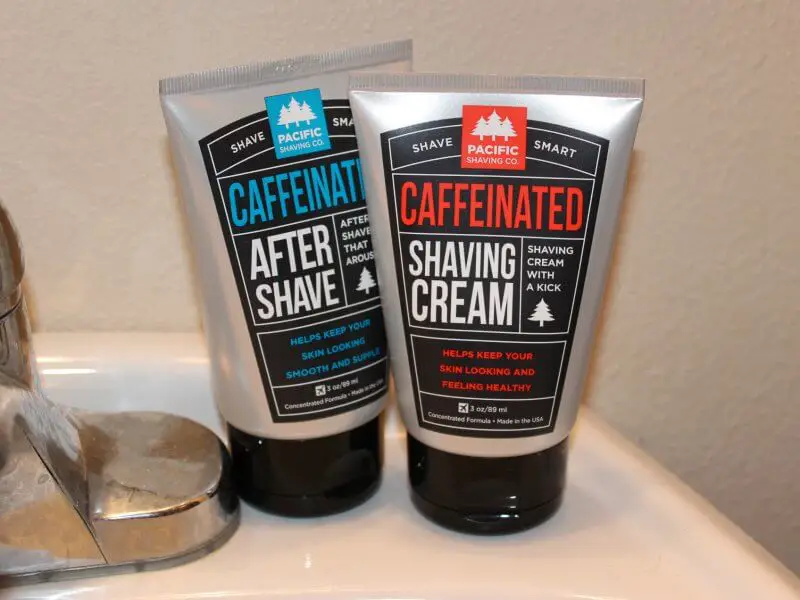 [Updated July, 2020] You may remember a mention on Sharpologist a few months ago about Pacific Shaving's Indiegogo campaign to develop a caffeinated shaving cream.  Their project has come to fruition and they have just launched their cream.  I was lucky enough to get in on the first batch.

Caffeine?
My wife tells me caffeine is already a somewhat common ingredient in many women's cosmetics (concealers, moisturizers, eye creams, etc.)  It's a vasoconstrictor and antioxidant that helps reduce the appearance of redness and keeps skin looking and feeling healthier.  HERE is an article about the top 10 health benefits of caffeine.  A query on your favorite search engine will produce quite a bit of information.  Most of these benefits are not apparent immediately; it can take several weeks for the results to start becoming noticeable.
But How Is The Shave?
I've used the shave cream both brushless and with a brush and the results have been excellent either way.  However using a brush definitely makes a more luxurious lather.  Maybe because of the caffeine ingredient I was expecting a coffee-like scent (I must be a child of the marketing age) but it is actually a pleasantly refreshing minty scent.  There is also a small amount of menthol for a mild cooling effect as well.  It's not quite a "face freezer" like some other shave products but it's enough to help wake you up in the morning!
I have not seen any obvious change in complexion so far but as I mentioned earlier, none should be expected for several weeks.  I did notice a temporary, mild "tightening" of the skin though.  My wife says this is common among products with caffeine applied topically.  For me the feeling was actually kind of pleasant.
The aftershave also contains caffeine and seems to work well.  A few drops in a moistened hand applied to a moist (not dripping) face was all I needed.  Those with dryer skin would probably get more benefit from it.
I think that Pacific Shaving's caffeinated products (Amazon affiliate link) are solid and good for a morning "wake me up" before taking that morning caffeinated coffee internally. 🙂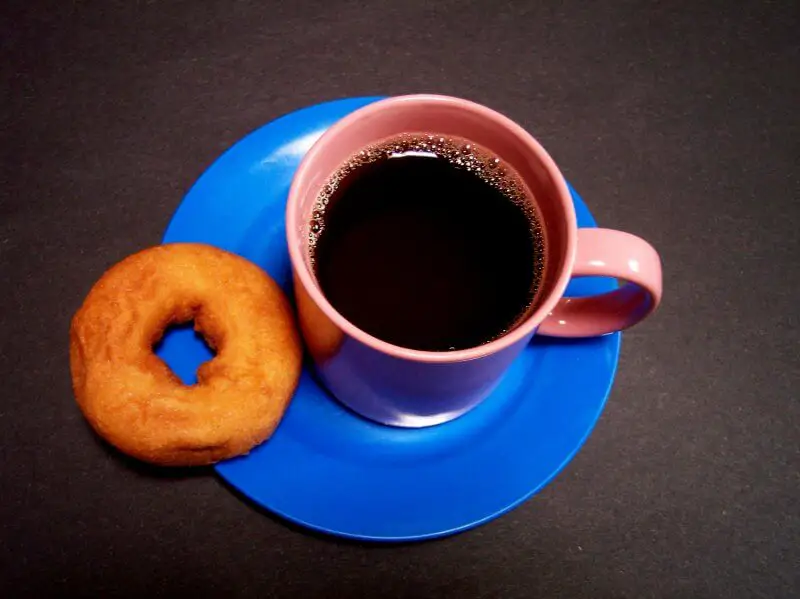 Shaving Cream Ingredients: Potassium myristate, Potassium stearate, Sodium myristate, Sodium stearate, Glycerin, Caffeine, Organic aloe barbadensis leaf juice, Organic Butyrospermum parkii (shea butter), Organic helianthus annuus (sunflower) seed oil, Mentha viridis (spearmint) leaf oil, Zea mays (corn) oil, Sorbic acid, Menthol, Tocopheryl acetate (Vitamin E), Hydroxyethylcellulose
Aftershave Lotion Ingredients: Water (Aqua), Caprylic/Capric Triglyceride (Plant derived), Glyceryl Stearate (Plant derived), Cetearyl Alcohol (Plant derived), Glycerin (Plant derived), Cetearyl Glucoside (Sugar/Corn derived), Caffeine, Argania Spinosa Kernal (Organic Argan) Oil, Simmondsia Chinensis (Organic Jojoba) Seed Oil, Mentha Viridis (Spearmint) Leaf Oil, Olea Europaea (Olive) Fruit Oil, Crambe Abyssinica (Abyssinian) Seed Oil, Butyrospermum Parkii (Shea Butter), Persea Gratissima (Avocado) Oil, Camellia Oleifera Leaf (Green Tea) Extract, Coco-Caprylate/Caprate (Coconut derived), Xanthan Gum (Natural thickener), Menthol, Phenoxyethanol, Ethylhexylglycerin
Related Posts:
5 Face Freezers
What Is The Best Shave Soap?