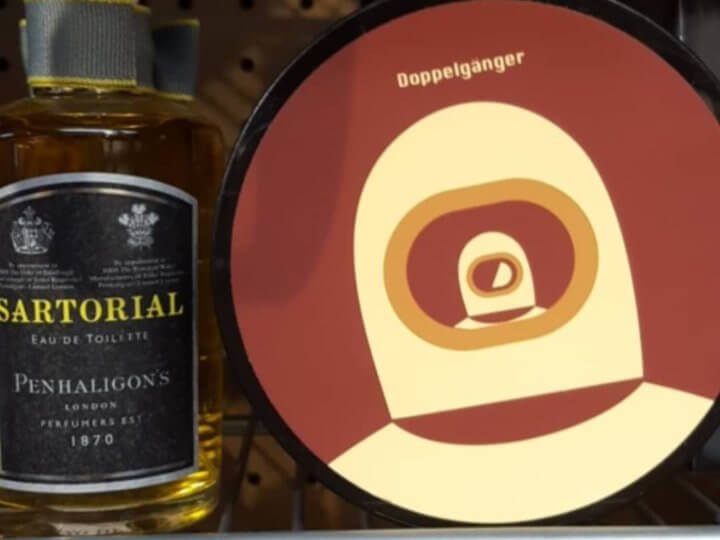 Phoenix Artisan Accoutrements (PAA) has launched the next formulation of their shaving soap, CK6, with their Doppelganger line.  Could it be the "David" that slays the tallow shave soap "Goliath?"

CK6 And Some Fairly Exotic Ingredients
PAA's objective was no less than creating a vegetable-based shave soap that would kill the conventional wisdom that animal tallow shave soaps are superior.  As PAA discusses:
Tallow is the Benchmark?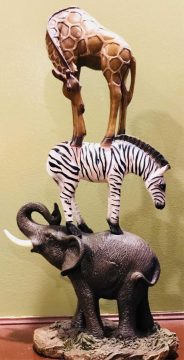 Some traditionalists think yes, though they really can't say why. I do admit however the number of Tallow or Bust purests is shrinking…but there is still this Animal Fat is the Best mentality out there…. Soooooo, sick and tired of all this Tallow vs Veggie talk, we thought we'd attempt to end it once and for all by delivering a soap that checks off all the boxes when it comes to all of tallow's supposed mystical attributes: Better Glide, Better Moisturizing Properties, Better Post Shave Feel, Better, Etc….
CK6 contains some unusual and exotic (for a shave soap) ingredients:
Bacuri butter has a high absorption rate, due to its high level of tripalmitin (50% to 55%), which penetrates the skin quickly. The high amount of fatty palmitoleic acid (5%), compared to other oils (less than or equal to 0.5 to 1.5%), makes the Bacuri oil a fantastic emollient, and a super moisturizing agent. Think killer post shave feel!
Cupuacu butter has very high water absorption capacity (Over 200% Greater Than Lanolin)- Read that again. Due to its capacity for water absorption and the ability to obstruct the evaporation of moisture from the skin, Cupuaçu butter just might be one of the best moisturizing ingredients available. (take that Lanolin!) Fun Fact: Chocolate can also be made from cupuacu – it is called "cupulate".
Murumuru Butter is rich in vitamin A and C and Omega fatty acids 3, 6, and 9. The main fatty acid found in this butter is called Lauric acid (at an astonishing 47%) It also has myristic acid, oleic, palmitic and linoleic acids.

Note that I was one of the people involved with testing interim formulations while PAA was developing this product.
How Close Is The Scent?
(PAA and Amazon links are affiliate.)
There are three scents available in the CK6/Doppelganger line, "Black Label," described as an homage to Sauvage by Christian Dior; Ox Blood, described as an homage to Penhaligon's Sartorial; and Orange Label, described as an homage to Chaps by Ralph Lauren.
I bought the Ox Blood version of CK6/Doppleganger.  Penhaligon's describes Sartorial as:
Head Notes: Ozonic Effect, Metallic Effect, Violet Leaf, Neroli, Cardamom, Black Pepper, Ginger
Heart Notes:Beeswax, Cyclamen, Linden Blossom, Lavender, Leather
Base Notes:Gurgum Wood, Patchouli, Myrrh, Cedarwood, Tonka Bean, Oakmoss, Honey Effect, Old Wood Effect, Amber
The subtleties of those scents are lost on my poorly-educated nose, but I should certainly be able to compare Penhaligon's to PAA, if I had access to the Penhaligon's.
Luckily, I do have access.  The Shave Shack of Texas, a scant 20 miles from me, has some!
Straight out of the bottle I thought there wasn't a whole lot in common between the two scents.  But after Sartorial dried down on my skin for a while I thought the PAA version was indeed comparable.  Not an exact match but well within the ballpark in my opinion.
Performance
Scent aside, performance is where the rubber meets the road here.  How does Doppelganger perform, especially compared to the typical high-end, tallow-based shave soap?
Astonishingly well.
Let's start with building the lather.  I start getting lather very quickly (the word "explodes" is often used in other reviews of it I've read) and it will take a lot of water.  Based on the tests I've done this stuff should lather up with just about any kind of mineral content your water may have.  It looks like shiny, thick yogurt–even in my "hard" water.
Lather that thick usually gives me great cushion but just average-or-a-little-better lubrication.  But not here: both cushion and lubrication are excellent for me.  I've used it with a number of different razors (DE, SE, cartridge) and get great results with each (though I do have to thin the mix just a tiny bit when I used a cartridge razor to help prevent clogging).
The post-shave feel is also note-worthy.  Doppelganger shave soap leaves my skin feeling soft and moisturized.  But what is really interesting for me is the "synergistic" effect it seems to have when I pair it with a good aftershave balm.  I have used a number of different balms (and even a couple no-alcohol splashes) and it seems like my skin stays soft and supple far longer than normal for me.
Is The Tallow Myth Busted?
A handful of artisan vegetable-based shave soaps have managed to compare to animal tallow-based formulations.  Based on my experience with PAA Ox Blood "Doppelganger" shave soap I would say it joins that select group.  Feel free to query your favorite search engine for additional reviews.  I think you'll find I'm not alone when I say…this stuff is amazing.