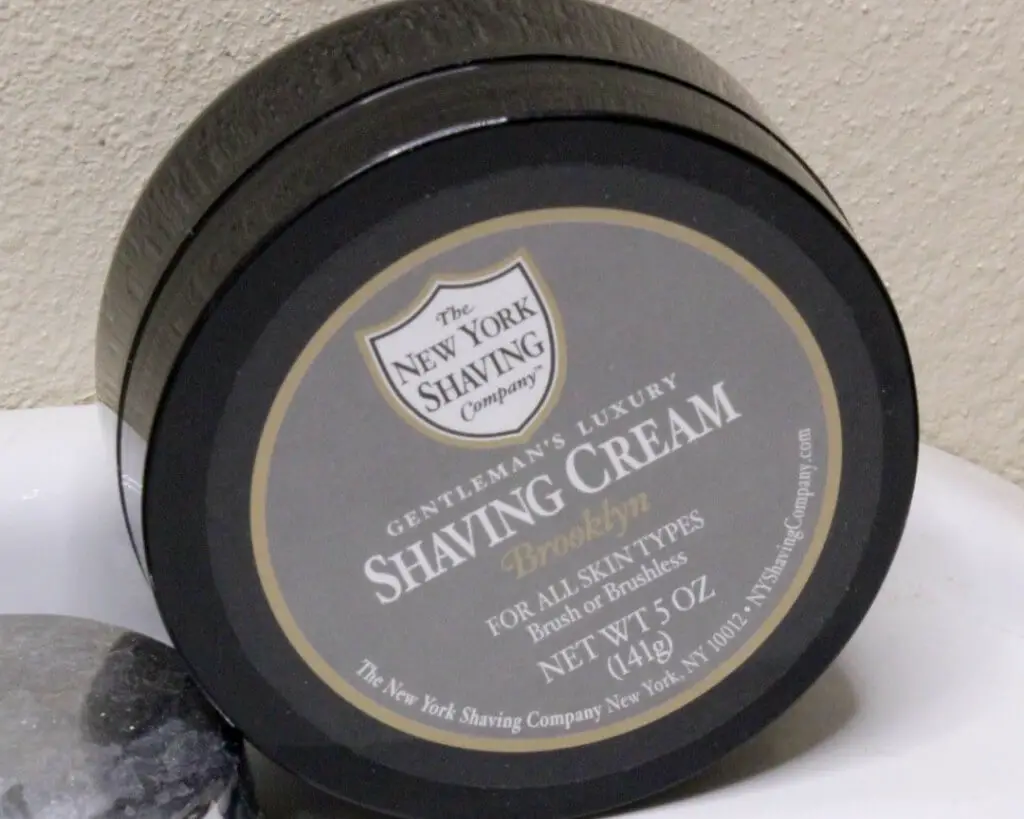 New York Shaving Company (NYSC) recently added a new scent to their line, "Brooklyn."  They know I'm a big fan of their Tonsorial shaving cream so they offered to let me try a tub of Brooklyn.

The Inspiration
From the NYSC website, "John & Kim, born and raised in Brooklyn, New York were eager to develop a Superior Shaving Cream than what's available in drug stores. Kim started handcrafting Shaving Creams in their Bensonhurst apartment and tested them on customers at the Elizabeth Street Tonsorial Parlor. Within a few months, The New York Shaving Company products were born…."
The Scent
Again, from the NYSC wetsite: "The scent opens with Bergamot and Citrus notes creating a burst of freshness. It emerges with traditional fougere elements such as Lavender, Geranium and Vetiver providing a core of masculinity. It finishes with notes of Woods, Musk and Patchouli."
Me?  I get a distinctly powdery, "seaside" vibe from the scent.  If I had to match my thoughts to their description, I get the citrus, geranium, and musk notes…but it's a complex, cologne-like scent to my (admittedly poorly-educated) nose.  I still really like the scent of Tonsorial but Brooklyn just might make a solid runner-up for me.  🙂  The scent is moderately strong in the tub but softens quite a bit for me on the face.  I found the scent did not persist particularly long after the shave so your aftershave cologne or EdT scents should be safe.
The Performance
The performance of the NYSC shaving creams I've tried in my "hard" water have always been very good: their "Tonsorial*" scent is a favorite of mine and in my regular rotation.  Brooklyn holds up to the others–a creamy texture out of the tub and a thick, luxurious lather on the face (it also seems to be fairly flexible with the amount of water it requires).  I find both the "cushioning" and the "lubrication" aspects right up there with the classic British brands.
Ingredients: water, myristic acid, stearic acid, coconut acid, potassium hydroxide, glycerin, organic cocoa seed butter, sodium hydroxide, organic aloe leaf juice, allantoin, hydroxyethylecellulose, sorbic acid, fragrance.
You can only find it on NYSC's website and Amazon*.
*affiliate link
Related Post:
What Is The Best Shaving Cream For You?