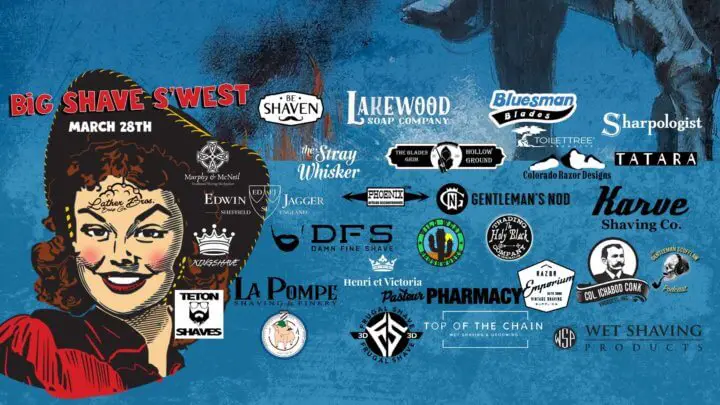 The Big Shave Southwest is coming soon, and I'm planning to be there!  Plus a crowd-funding program.
Big Shave Southwest
The Big Shave Southwest (BSSW) [EDIT: POSTPONED UNTIL FALL].  This will be the 6th year of the event: I was there last year and had a blast (despite a temperamental air conditioner at the hotel's meeting hall) and I'm planning to be there again this year.  While all the details are at the BSSW site linked earlier, here are some of the highlights:
Vendor And Artisan New Releases, Debuts, And Demos
Attendee PIF Table
Live Streaming Videos And Podcasts
Vintage Shaving Collections
Industry Insider Panel Discussions
Free Barber Straight Razor Shaves
The Big Shave Best Competition
It will be located at the Crowne Royal Plaza resort in Chandler, AZ (a suburb of Phoenix).  It's a nice place (IMHO) and reasonably easy to get to (or at least as easy as getting around the Phoenix area goes generally).  🙂
And if you want to make more than a day out of it, some additional get-togethers are being planned for the 26th and 27th of March.
Anyway, if you've never gone to a wet shaving meetup before here's your chance.  Everyone has a great time and it can be especially fun to actually pick up and handle some of those shaving products you've only read about or seen pictures of.
Plus it's still a month away so you have some time to plan and get good transportation rates.
Envirazor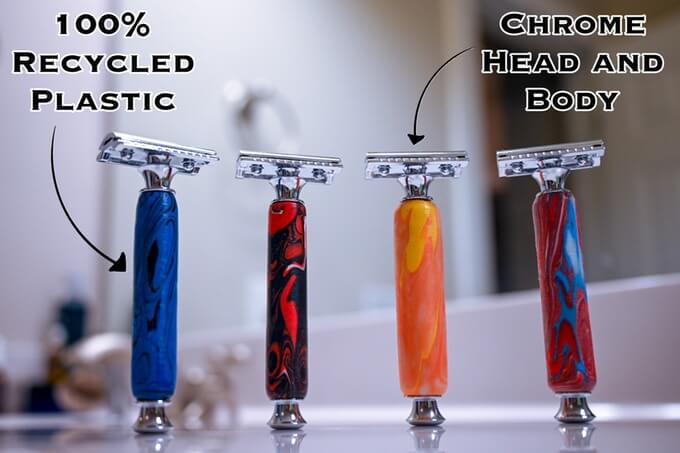 While I have your attention for a "time value" kind of thing I also want to mention a crowdfunding project: Envirazor.  It's a double edge razor with a handle made out of recycled plastic:
"Envirazors actually solve more than just one problem. Cartridge razors are made from multiple kinds of plastics which can't be recycled because of how they're made. Envirazors are chrome safety razors with a handle made from 100% recycled plastic. The razors you see in the story are made from bottles, cups, lids and caps. All different colors but all plastic. Cartridge razors typically only last about 3-4 months. Quality aside, it's typically cheaper to just buy a new cartridge razor each time because buying cartridges is SO EXPENSIVE. Safety razors are built to last years. After about six or seven shaves, all you have to do is change the double edge blade in the razor head. Since the double razor blades are made from 100% steel and not plastic, they can be recycled. These blades will be sold on our website for $2.50 a pack. Each pack comes with 5 blades. If you get 7 blades per shave, that is 35 shaves per pack! A razor cartridge alone costs more than $4.00 and you get about 7 shaves with it. By taking plastic, breaking it down, and molding it into a handle, we take that plastic that would have ended up in a landfill or our oceans and create something that will last you years. They will also save you a lot of money in the long term."
I don't have any financial interest in this project but I wanted to give it a little publicity.  Check it out at the link.