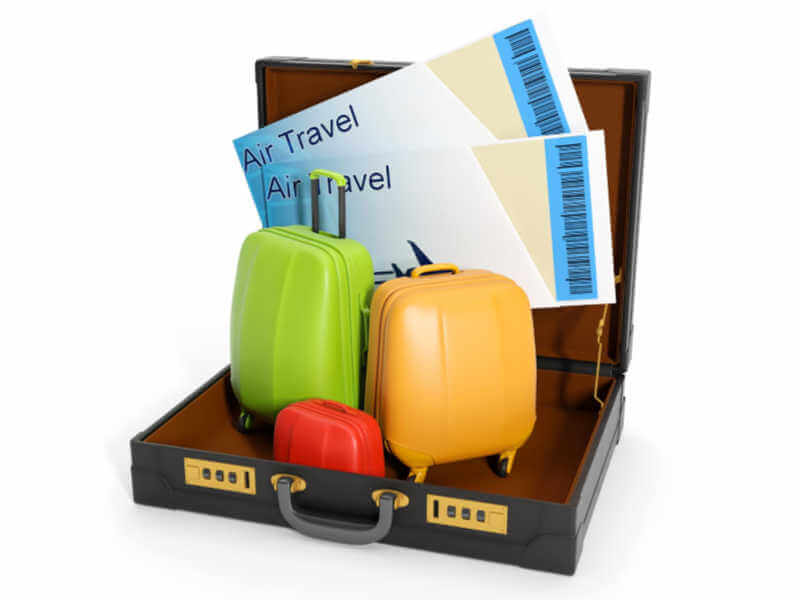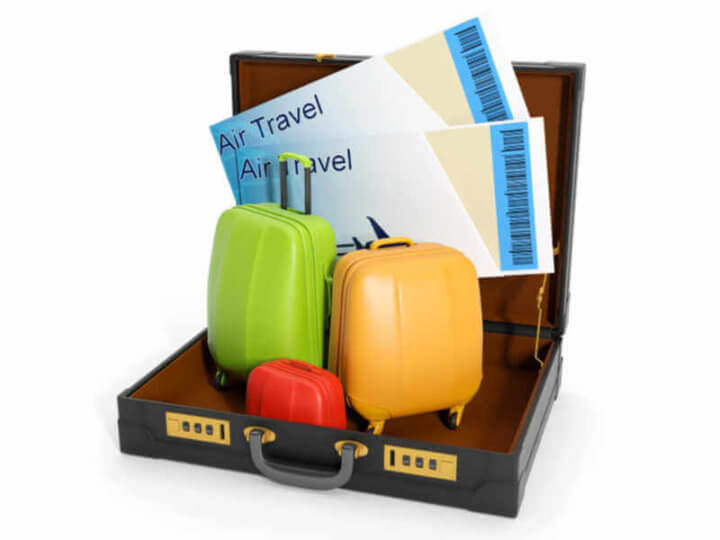 This past weekend I was able to travel to attend not one but two wet shaving-related events, the grand opening of Supply's new headquarters, and The Big Shave Southwest.  Here's a re-cap of the events!  Caution, this article is image-heavy.
Supply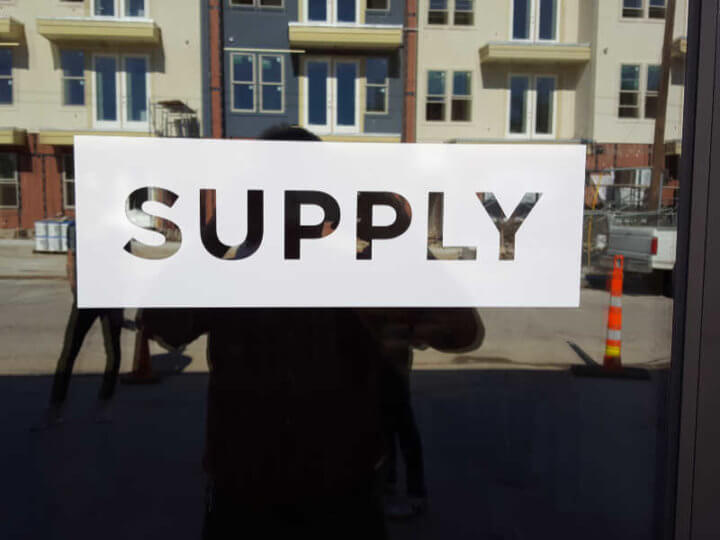 On Friday, April 26, Mrs. Mantic59 and I traveled to Fort Worth, TX to attend the grand opening party Supply threw to inaugurate their new headquarters building.  Supply outgrew their "garage style" building and has moved into a new, 1250 square foot facility at 2914 Stanley Ave in Fort Worth, in an area of the city that's being revitalized.
Patrick Coddou and his wife Jennifer welcomed us and gave us the grand tour of the new building.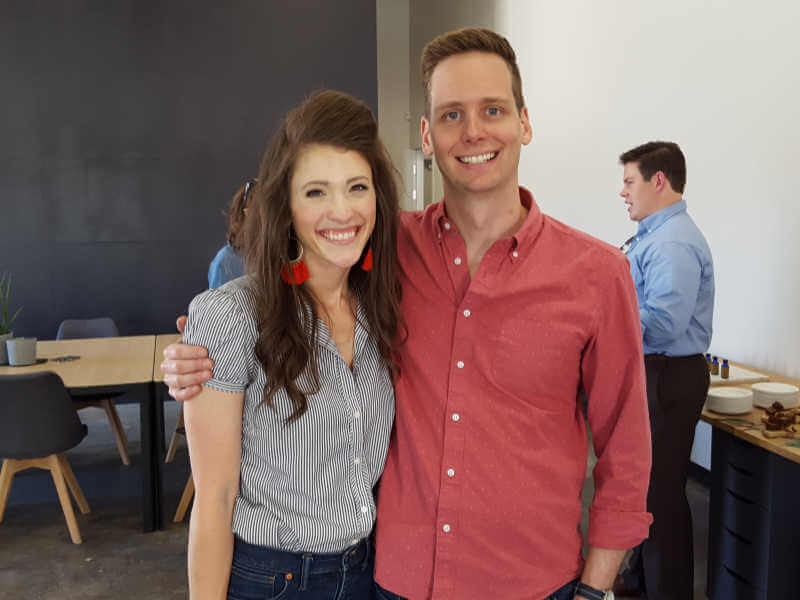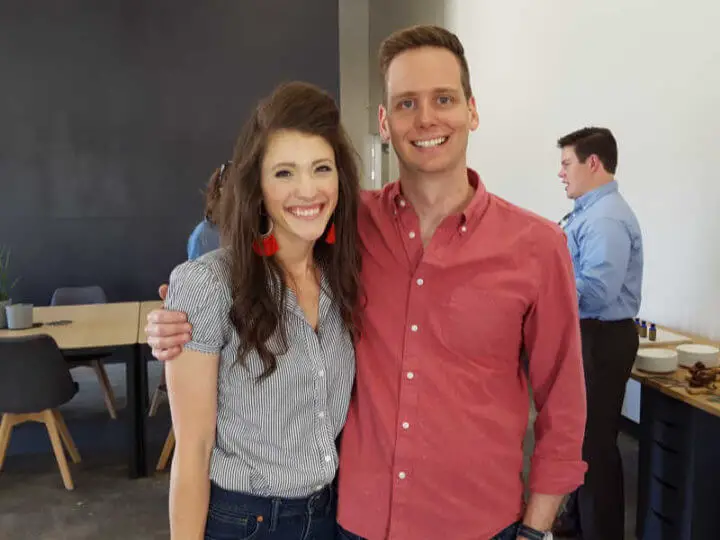 The new place not only has more area for officing and warehousing, but also has a display area so they can take foot traffic and visitors: it's open from 9am to 5pm Monday through Friday!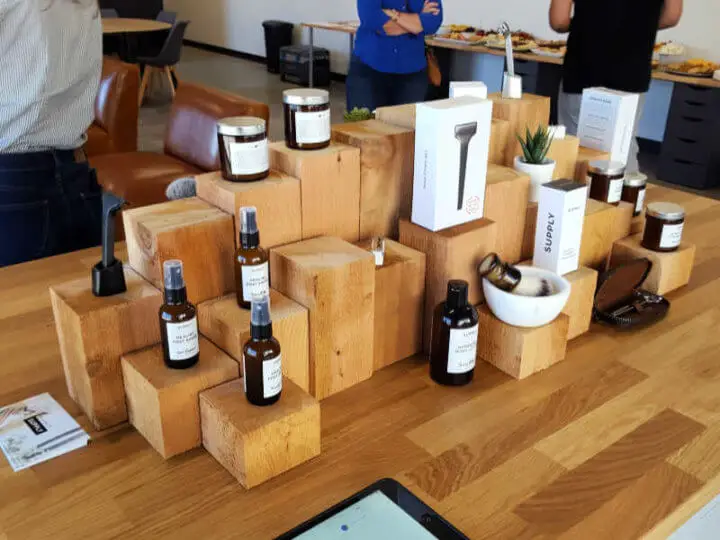 Patrick has plans to encourage locals (and even out-of-towners like us) to visit and experience Supply's products for themselves.  He also shared with me some information on new products Supply with be launching later in the year (shhhhhh…)!
The Big Shave Southwest
We then flew from Ft. Worth to Phoenix to take part in The Big Shave Southwest (and boy were our arms tired…).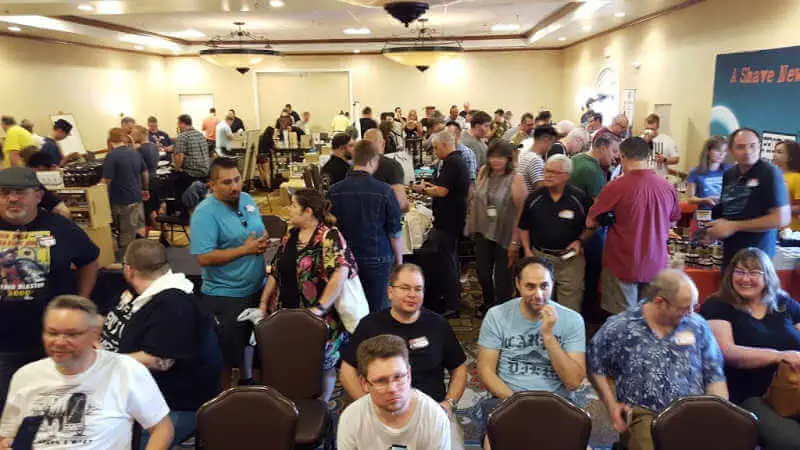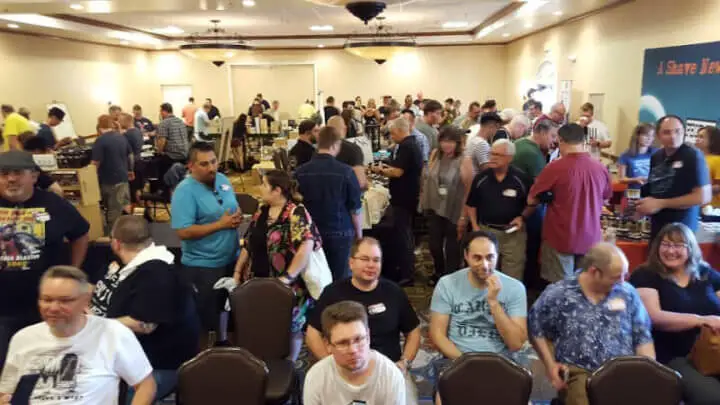 Like most of the other "Big Shave" events over the past few years, this one was organized by Douglas and Fran of Phoenix Artisan Accoutrements (PAA).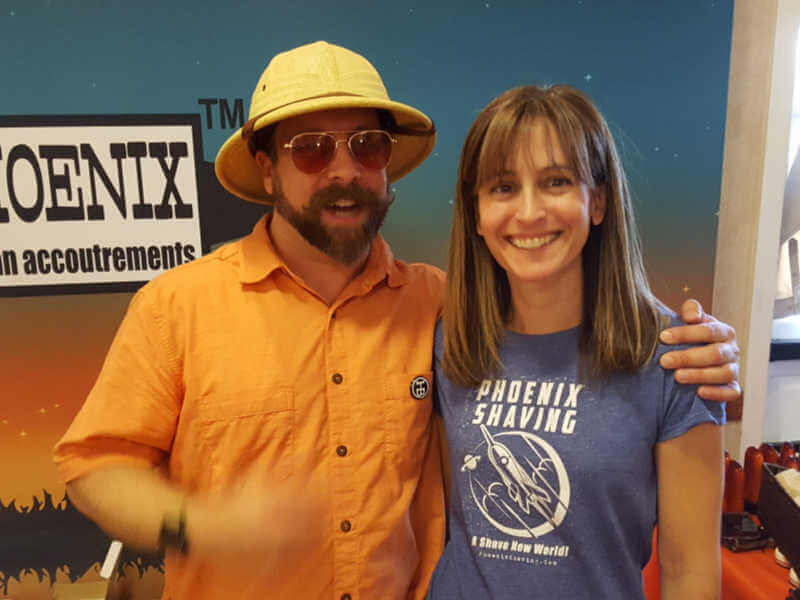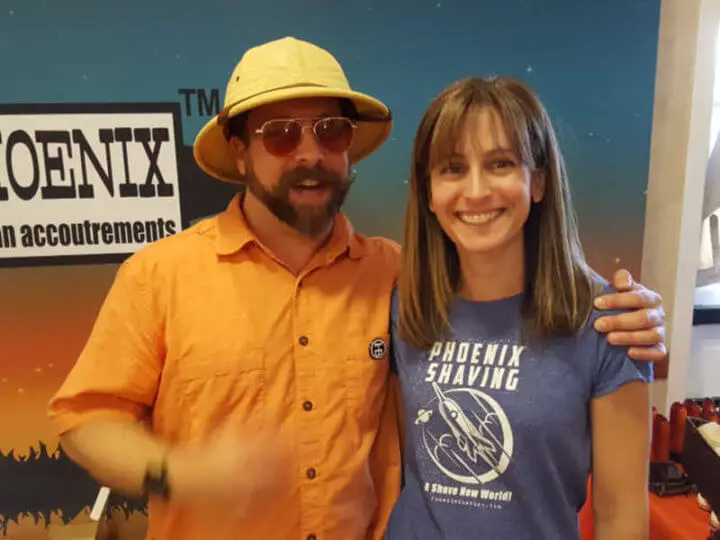 But of course they were not the only vendors there!  About 20 businesses were showing and selling their wares.  While many have been at previous shave meet-ups this was the first event for several.  One was Pacific Shaving, which can be found at many consumer outlets!  And  Pacific Shaving's CEO, Stan Ades, turned out to be a big fan of Sharpologist (that sound you hear is Mantic59's ego inflating):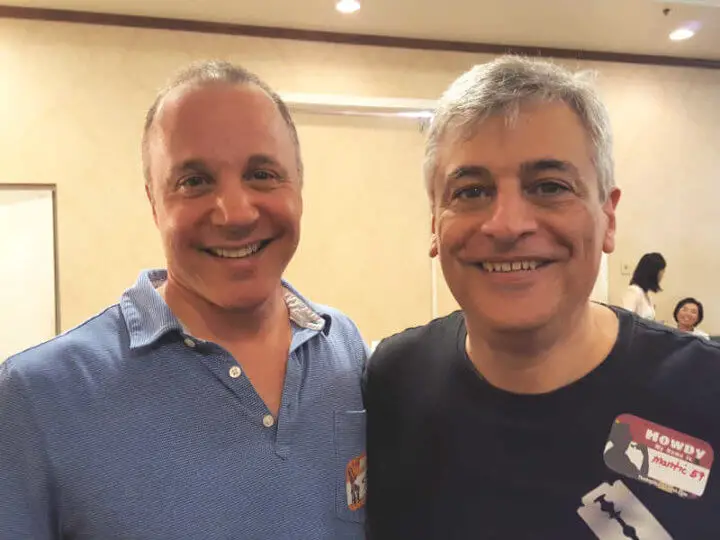 Another well-known brand, Edwin Jagger, was showing off their new 3ONE6 stainless steel DE razor (review coming soon to Sharpologist!):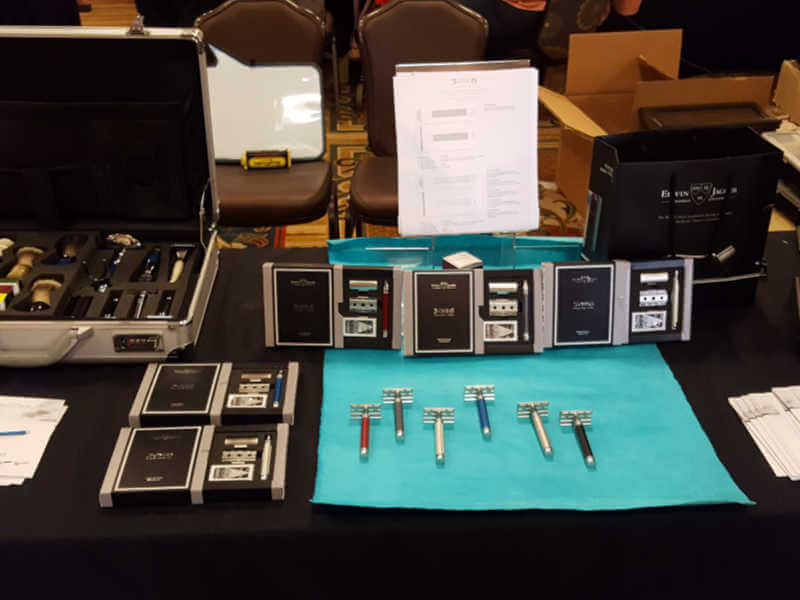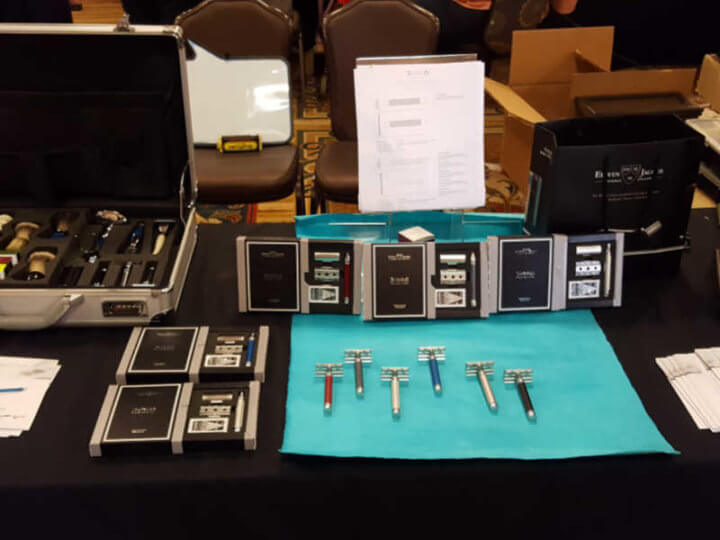 Be Shaven, a new mother-daughter business relatively new to the wet shaving community, was at the table right next to the Sharpologist table: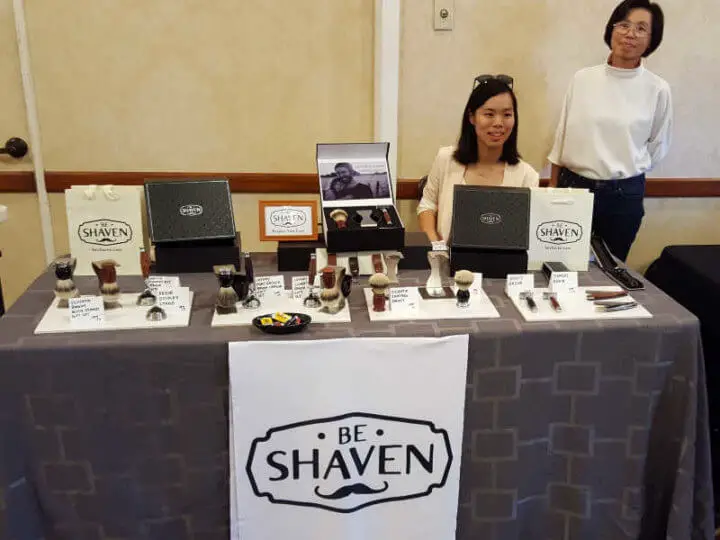 Be Shaven had some cool hardware there, including a really nice custom shave brush stand and a nifty razor case (that could accommodate pretty much any razor, from straight to cartridge) that I picked up for myself.
Other artisans generated some extra buzz.  One in particular was Christopher Kirchen of Karve who traveled down from Canada for the show (and who was on the other side of the Sharpologist table!):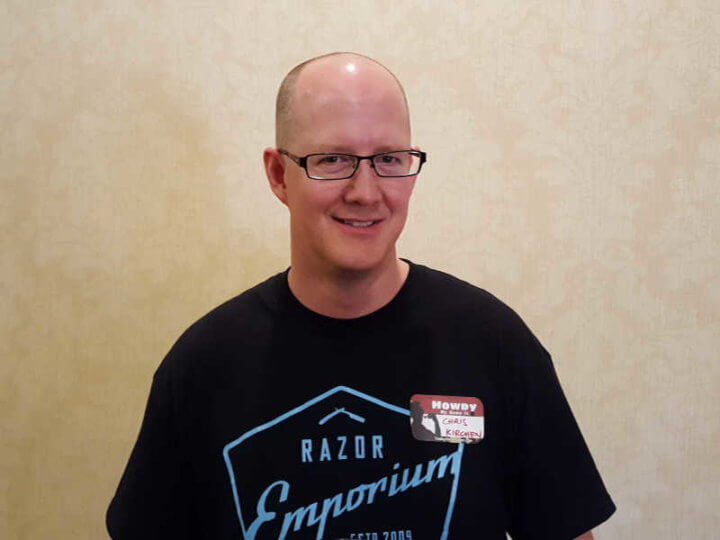 Chris was showing off a number of his very popular "Christopher Bradley" razors, including prototypes in aluminum and stainless steel: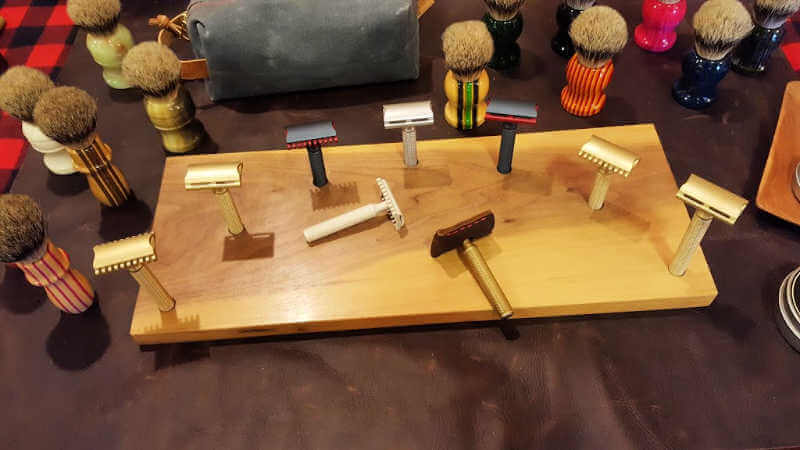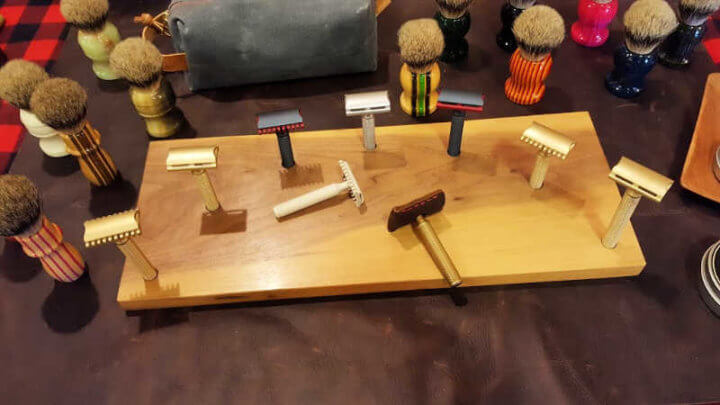 There were a number of international visitors, including a gang from Henri et Victoria who were positively globe-trotters (unfortunately the picture file I took of them was corrupted)!
Another vendor I finally got to meet in person was Lee from Wet Shaving Products (along with Mel, his social media guru):
Cooper and French was also there with a great selection of their shave products, including the last examples of last year's popular Santa's Workshop shave soap:
Monica of Van Yulay quickly sold out of a number of their shave soaps: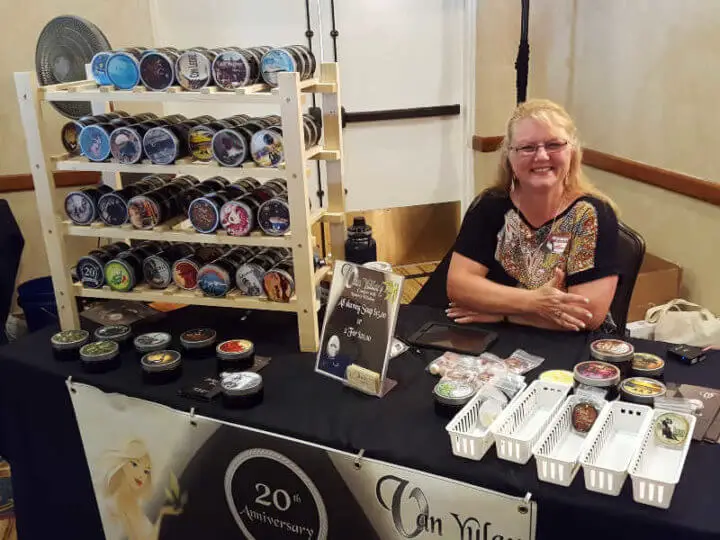 Razor Emporium was at the Big Shave Southwest in force with a wide variety of "software"…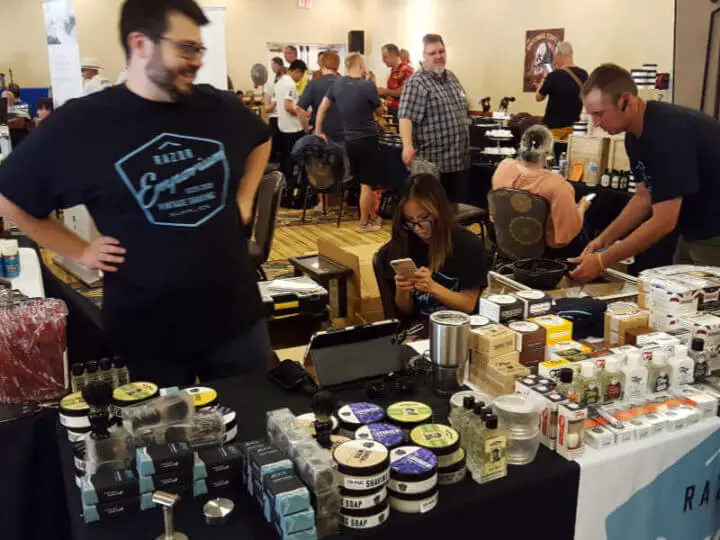 …and hardware, including some vintage and promotional items…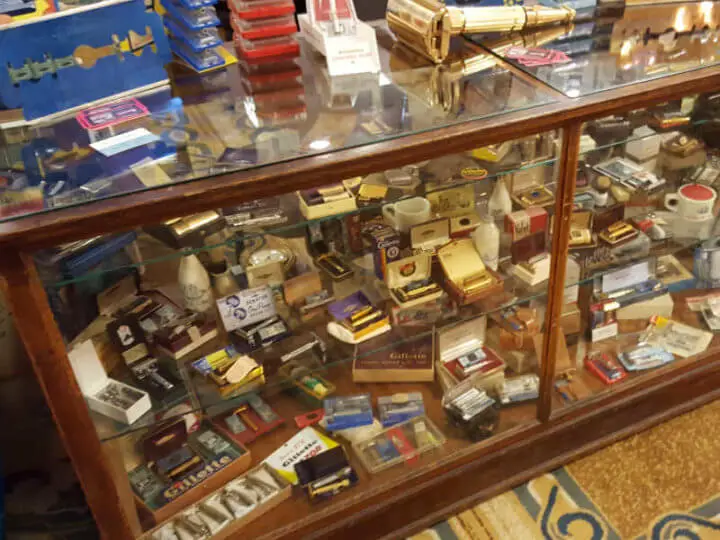 …including razors from both ends of the size spectrum (camera for scale):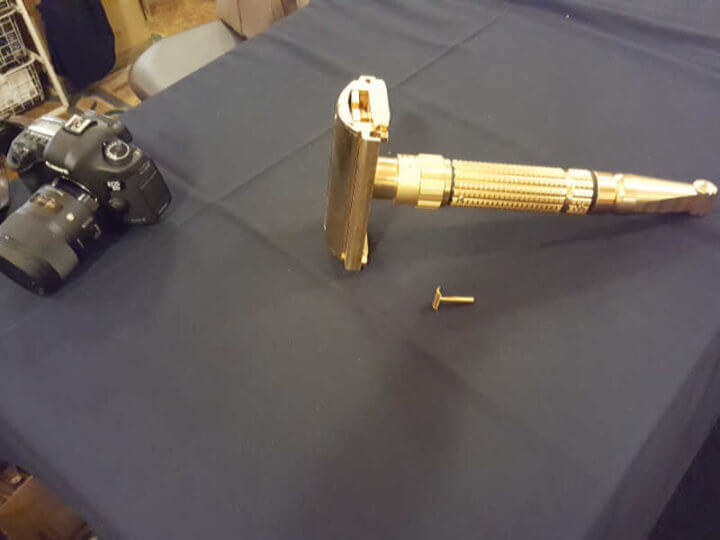 Gentleman's Nod flew in from Omaha, NE to show off their grooming line: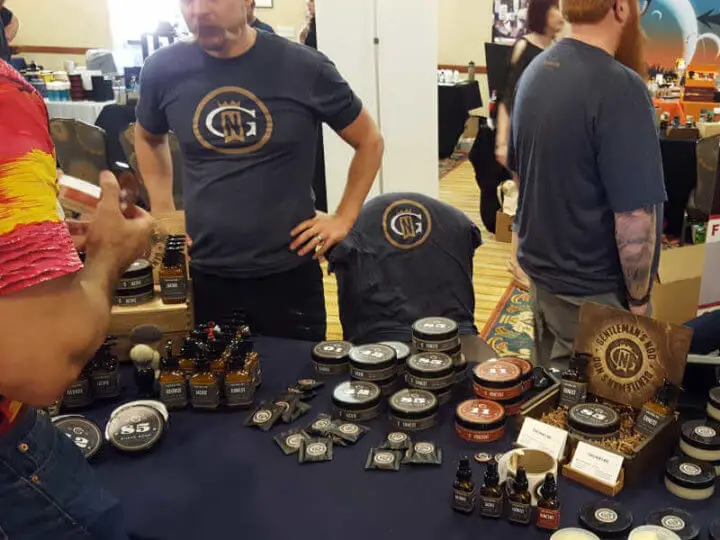 Frugal Shave was there with their 3D printer cranking out all sorts of interesting things: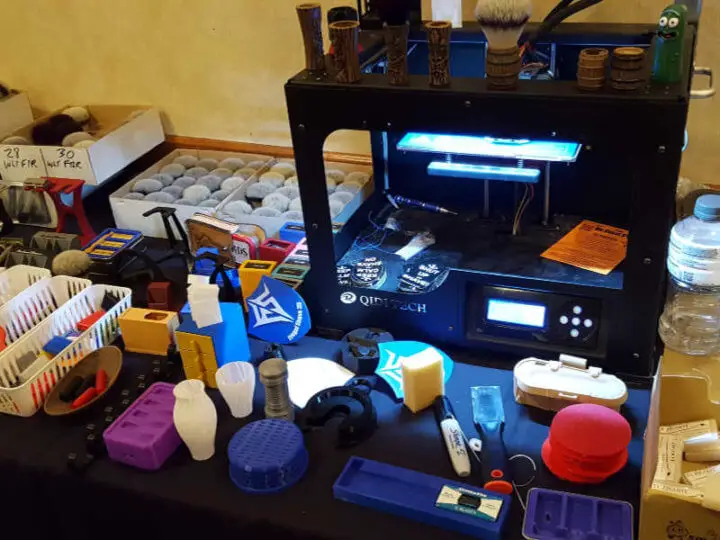 I missed taking images of all the stuff there but stay tuned for a video walk-through coming soon!  There was quite a turnout (about 200 people) and it looks like a big shave event in Phoenix may become an annual thing.
One last mention…they had an artist doing caricatures of the people around The Big Shave Southwest…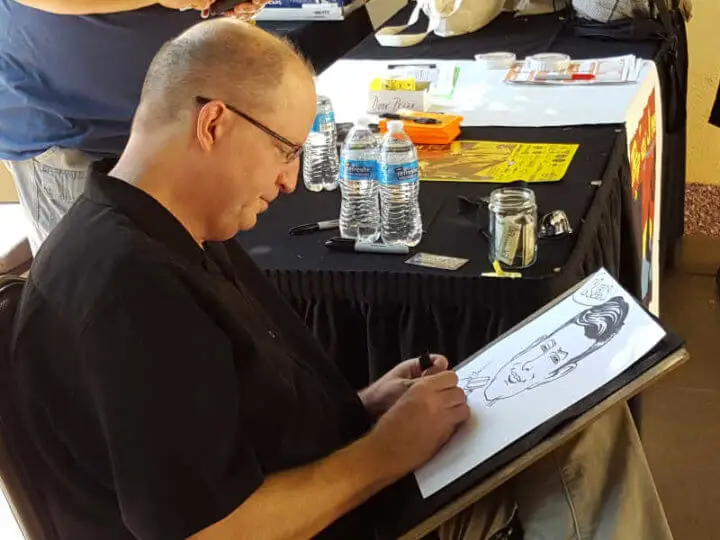 …so Mrs. Mantic59 and I got immortalized: