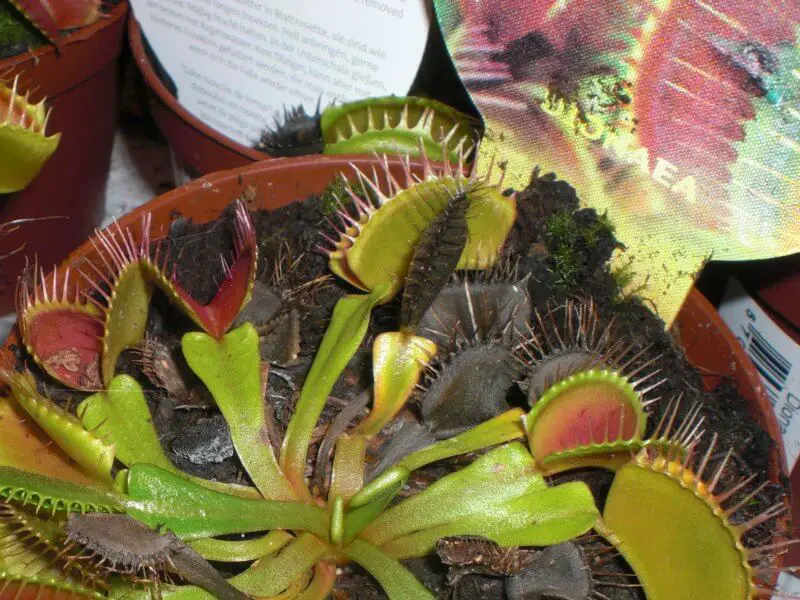 Open comb razors seem to be enjoying a modest little resurgence recently, with several new models coming onto the market.  Here is a little background on open comb razors and a look at some new models.

Open Comb Razors
Historically an open comb razor was more of a "grooming" tool than a "shaving" tool: it was designed to knock down heavy, multi-day (or week!) growth.  Just take a look at photos from the early 1900's era and you will see what I mean.  They were "aggressive" and not really meant for that "baby's butt smooth" shave.
These days open comb razors have been tweaked to be much safer than their vintage relatives but you still have to be a bit more careful with them vs. using a safety bar razor. Most open combs are still relatively aggressive but there are some that are quite gentle.
Parker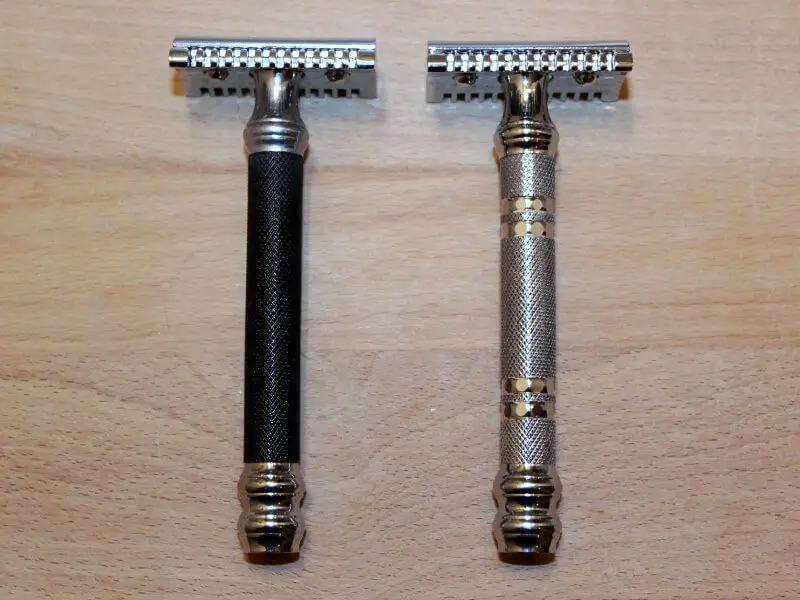 Parker recently introduced two open comb razors, the 24C
and the 26C
.  They differ only in the style of the handle (the 24C has a chrome handle and the 26C has a coated handle); the razor heads are the same.  They're both fairly heavy, with the 24C weighing in at about 3.5 oz. and the 26C at about 3 oz, and both handles are longer than average at 4 inches.  Even though they are "heavyweights" with longer handles I think the balance is excellent (I prefer the 26C myself but YMMV)!  Manufacturing and "fit and finish" of these two razors are excellent…perhaps the best of the Parker line in my opinion.   And the grip on these razors, while different for each model, is really nice.  You should not have any problem with slippage.   The "business end" of the razors, the open comb base, is well machined and the teeth quite deeply machined:

For me both razors give an excellent shave: more aggressive than most of the safety-bar Parker razors but far less than many other open comb razors (particularly vintage examples).  I also find that shaves with the Parker 24C and 26C razors are exceptionally "smooth" for an open comb.  With the right blade I don't have any trouble with an against-the-grain pass, unlike most other open comb razors I have tried.
HTGAM
How To Grow A Moustache has also started selling an open comb razor.  Their "Symmetry
" open comb razor is also a heavyweight at about 3 oz. and a handle of 3.75 inches.  It has a cool laser-etched logo on the razor's top cap: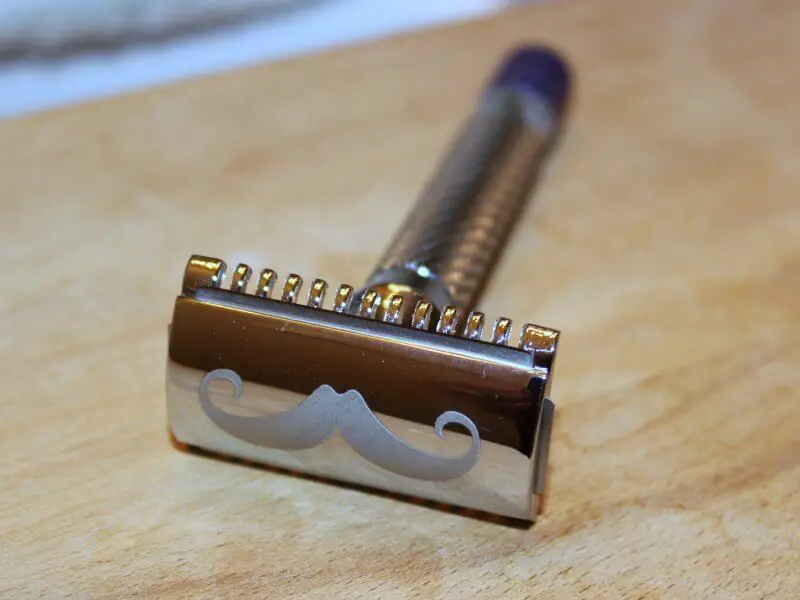 The handle is also deeply knurled in an interesting design: this razor is not going to slip out of your hand without some effort on your part (note that the little purple base at the bottom of the handle is no longer available).  The razor is well-built, with the comb base closer to the more traditional design compared to the Parker: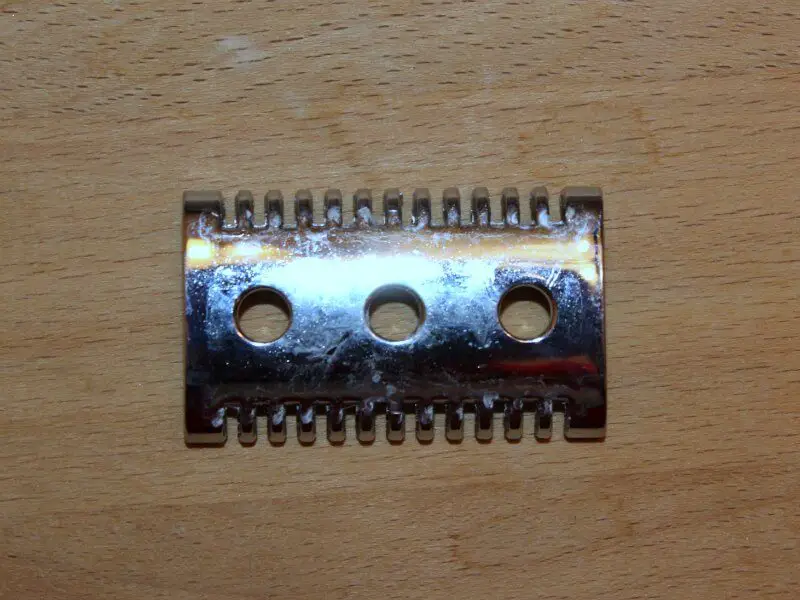 I find shaving with the Symmetry razor, like many open comb razors, quite aggressive (though not insanely so).  Depending on your skin and the blade used, you may not want to try an against-the-grain pass.
Related Posts:
The Evolution of Parker Razors
What Is The Best DE Razor?