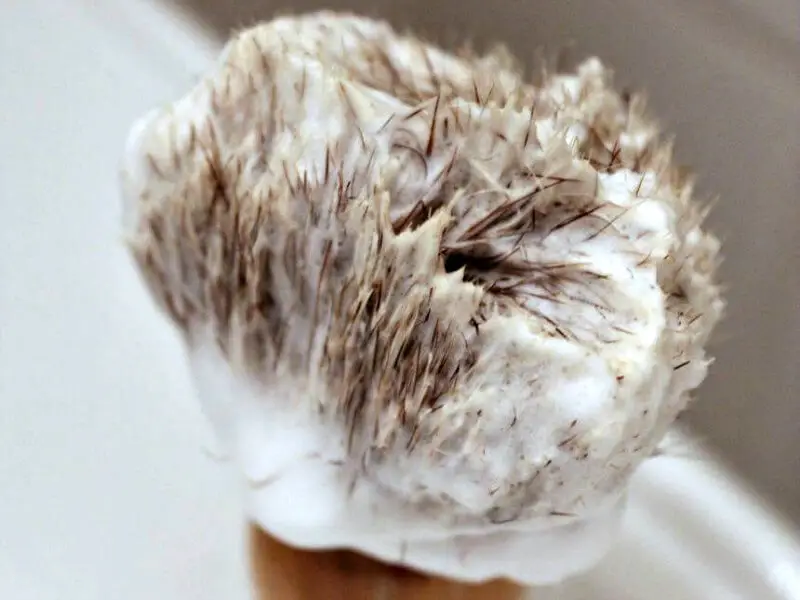 As a long-time reader of Sharpologist, I jumped at the chance to join in on the review fun.  In the course of things, I received a sample that was one of the most unique bits of shave soap that I've ever run across from the crew over at Shaving Yeti.  You know you're in for something a bit unique when it's coming from a brand of that name, that's for sure.  And when that brand names their soap "Morning Wood"?  Well, you know they're looking to inject some humor into your morning shave routine.
Morning Wood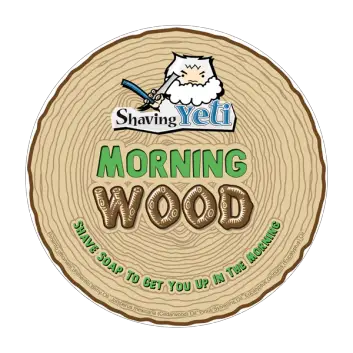 Even before I got the lather to my face, though, the scent of the Morning Wood soap is one you definitely notice.  Shaving Yeti lists it as containing "pine, cedar wood, and eucalyptus essential oils", which would seem to lean towards a more woodsy scent (as does that double entendre name).  To my nose, though, it called to mind something approaching what my memory of Irish Springs soap (is that still made any more?) was.  A very strong and clean scent, and one that's masculine.
For me, the scent was a nice one, but one I was thankful that it faded not long after the shave, as I'm used to carrying my scent for the day from whatever aftershave I end up using. Alas, I'm getting ahead of myself.  Gotta do the shave before you can splash something on, right?
Paired up with a Weber razor and a Feather blade, this made for a very nice multi-pass (2 or 3) shave.  This was a nice surprise, as generally the first day I shave with a new blade, it seems like my skin picks up more abrasion.  Not so with the Shaving Yeti soap.  The lather wasn't the thickest I've experienced, but it definitely provided enough lubrication for the blade to glide over.
All in all, the Morning Wood soap from Shaving Yeti was definitely one of the most unique shaving experiences I've had.  If you're looking for a clean and bold scent to get your day started with, this is definitely a good option.  If you're not sure?  Well, you might want to give it a try anyways, as pricing for the soap starts at a quite-affordable $2 (which is the cube sample we had; $6 gets you a puck, and $7 nets you a shave stick.
Soap Ingredients
All soaps contain these base ingredients: Wheat protein, safflower oil, water, glycerin, olive oil, coconut oil, palm oil, soybean protein, sorbitol, aloe, and sodium hydroxide. Additional ingredients will be listed in the product details.
Soaps may contain any of these ingredients
Vegetable glycerine, purified water, sodium hydroxide, coconut oil, palm oil, safflower oil, soy bean protein, wheat protein, sorbitol, essential oils: lime, lemon, orange, peppermint, vanilla, pine, cedar wood, eucalyptus, peppermint, menthol.