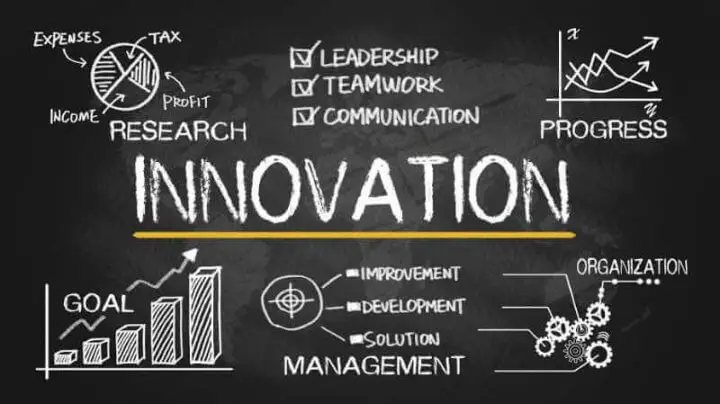 The term innovation can be defined as a new method, idea, product etc.  When it comes to the subject of traditional wet shaving one would believe that all of the innovation happened years ago before the emergence of modern day shaving devices.
Innovation
A few weeks ago I while searching online I for some new products for the Wet Shaving Talk Podcast, I stopped  and asked myself the following question:
"Are there any modern innovative products regarding traditional wet shaving?".
In short: New ideas or designs that still keep to tradition. That utilize classic structure without modern frills. Is it possible?
In this article I'll discuss some innovative products that still utilize classic shaving designs. All of these products debuted in the 21st century and are still readily available for purchase.
*Note: I am not promoting these products nor recommending them in anyway. This article is designed to inform the reader of innovative products and does not serve as a review or recommendation.
Shavemac (Moss) Adjustable Loft Shaving Brush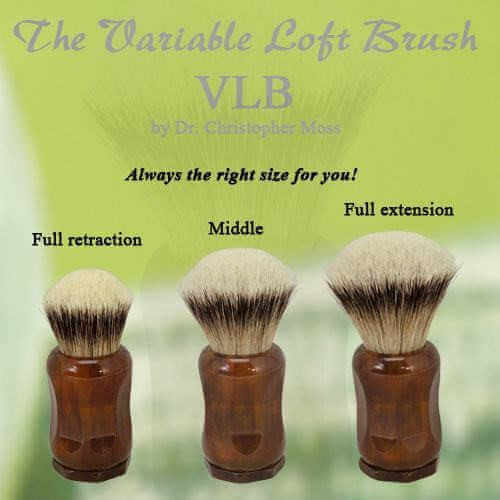 Created in collaboration with Christopher Moss and Shavemac brushes, the Variable Loft Brush or VLB was designed to give the user more of a variety when shaving with different creams and soaps. Fully adjustable, the brush could adjust the knot loft (or height) in order to give the user a change in density while lathering or loading the brush. It utilizes the traditional shave brush design and is filled with badger hair keeping it classic with an adjustment feature.
The VLB received positive reviews upon its debut regarding the concept and the very high quality badger hair used in the knot. I emailed Bern at Shavemac just to see if the VLB would ever return and was pleased to hear it will be making a comeback in the very near future!
OneBlade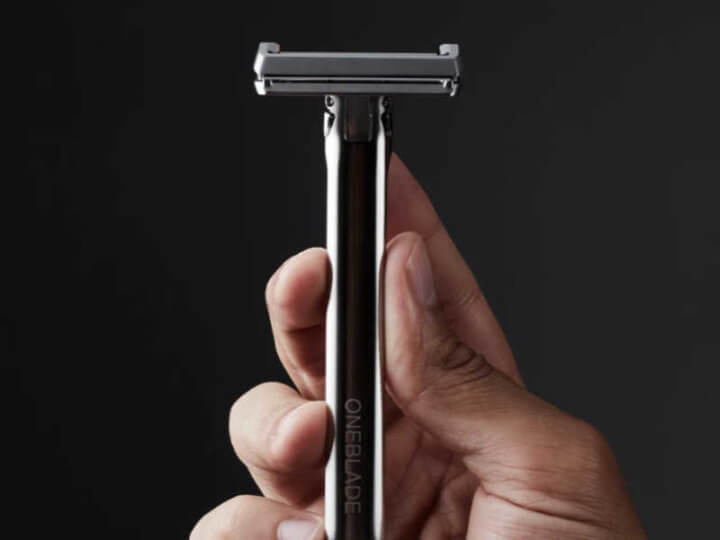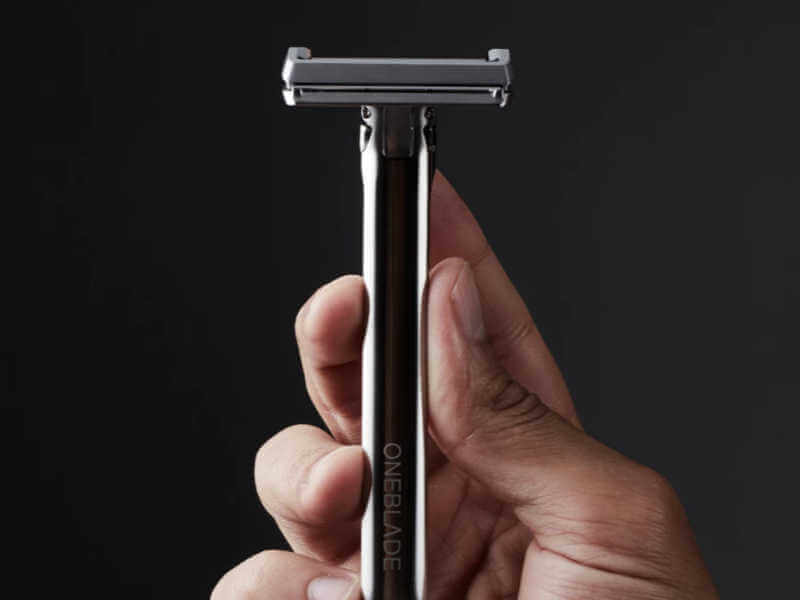 (Ed. note: Oneblade links are Sharpologist affiliate.)
With over $1 million (USD) invested in R & D and over 1000 prototypes, the team at OneBlade really did their homework when it comes to innovating a new design.
The OneBlade utilizes a pivoting head to adjust to the contour of the face when shaving.  The handle is hollow in order to provide better balance and to fit in a custom stand that comes with it. Originally the razor was marketed to all men and women looking for a quality shave but the traditional crowd took interest.  Once they found out what type of blade it uses and how it was marketed to use a traditional brush and cream the OneBlade started to turn heads.
The Oneblade uses Feather FHS-10 blades which are made in Japan. The design of the blade is based off of the old Valet Autostrop design from the 1940s. It's the only modern day blade that can fit in certain models (VC5) because of small tabs in the guard that fit into the "Feather name cut out in the middle of the blade".
Prices for the Oneblade vary as they start around $49 usd for the basic composite "Core" mode (which is made in the USA) and go to $399 usd for the Genesis with some special edition models going all the way up to $2000 usd. All have the same design and use the same Feather blade.
Moss Shaving Scuttle

Another item inspired by Chris Moss the Moss Scuttle was the first of its type. It's a single piece of pottery that has a holding reservoir for hot water keeping the bowl warm.  This in-turn keeps the lather warm in between passes when shaving.
It all started when Chris Moss approached Sara Bonnyman with a prototype that he had trouble constructing.  She took on the project and produced a handmade modern shaving scuttle that was an instant hit on some of the shaving forums.
This design has been replicated many times buy artisans from all over the world.  Today, there have been over 2600 Moss Scuttles sold to people all over the world.
There are several designs and sizes to choose from.  Prices about $65-$80 USD.
Other notable shaving scuttles of the same type:
Rockwell 6s and C (Flippable Baseplates)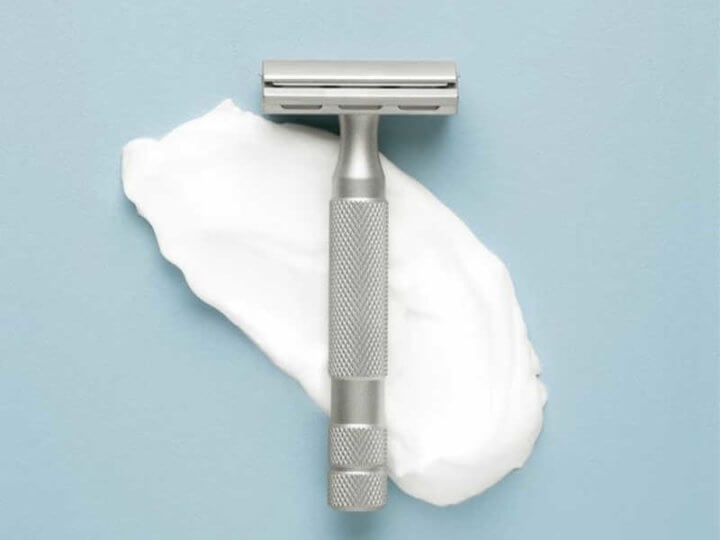 The Rockwell 6s is a standard double edge razor with a unique feature. It comes with 3 base plates that can be flipped for more or less aggression based on the blade gap.  Each side of the plates are individually numbered so you know what level of aggression you are using.  Thousands of Rockwell razors have been sold and because of the baseplates this particular razor is considered to be"adjustable".
Now there has been a bit of controversy on this design.  The Ikon SBS safety razor has advertised the to be the first razor with a "flippable" base plate.  Although I am not a legal analyst in any shape or form, Rockwell applied for the patent back in 2014 (granted in 2016) which was before the SBS came out (2017) so we will give the credit to Rockwell.
The Rockwell 6s retails for $100 usd and comes with three base plates for a total of 6 settings. The 6c which is the same design can be had for $50 usd.
Frugal Shave: Multiple 3-D Printed Ideas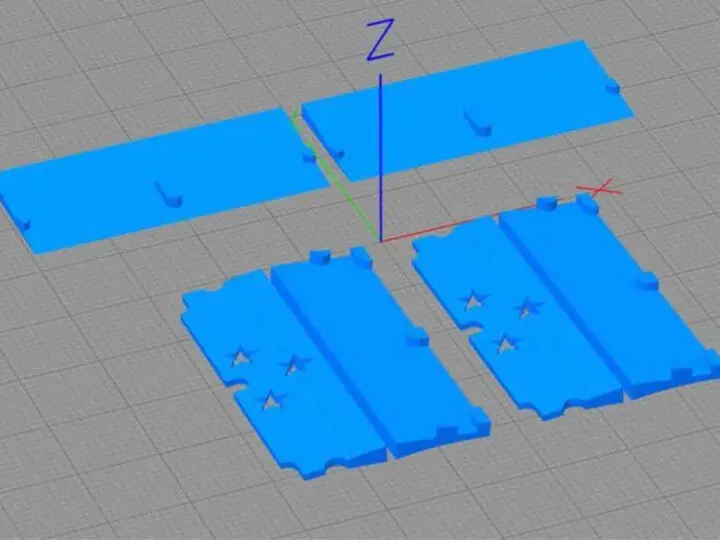 Frugal Shave is a one man shop that's run by Aaron, "a wet shaver armed with a 3-D printer". He has several original items that really fit the bill for the classic modern day wet shaving crowd and his list is always updating.  If you need a part chances are he can make it for you.
A few notable products:
Wedge Razor Spineless Gem Blade Adapters (Pictured)

These use Gem blades with the spine removed to fit in razors that once took a hollow ground blade.

Kamisori Razor Safety Cover:

Used to protect your Kamisori razor when storing or traveling

Multiple Brush and Razor Stands

For Safety and Straight Razors.
Any size brush
Frugal Shave operates on ETSY and Facebook.  Prices vary on what you get and custom work is extra.
Cobra Classic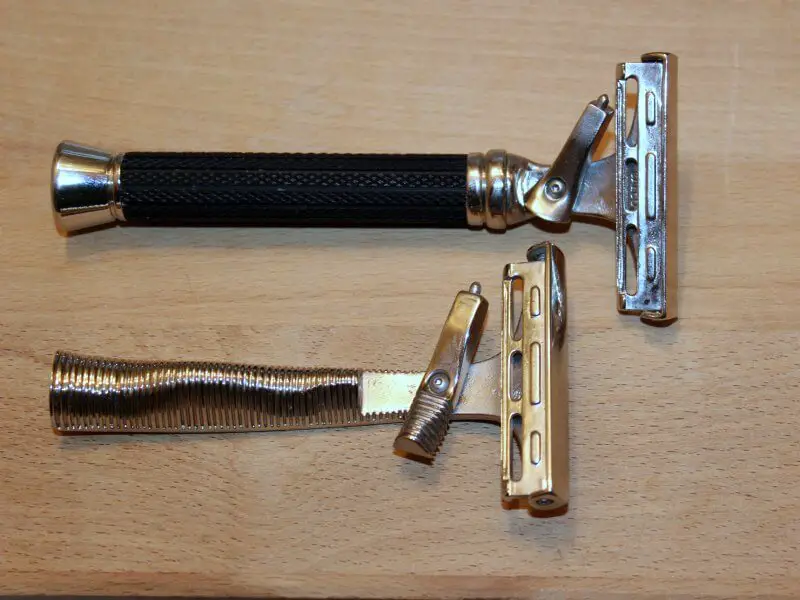 Nothing quite says innovation like this next razor.  The Cobra Classic is a completely original design and is responsible for starting the larger style single edge razor trend.  It's the first to use the larger professional blades that were originally designed for hair shapers and shavettes.   The head is a whopping 2.25 inches long and is very thin which makes it nimble and easy to use in those hard to reach areas.
There are two models of Cobras, The Classic which has a fixed handle and the King Cobra which has a larger rounder handle with a more comfortable grip.
The Cobra is the inspiration behind the Mongoose as mentioned by Bruce the owner in an interview I had with him a few years ago.
Expect to pay $220 retail for the Classic and $269 for King.  While still being produced these razors do tend to sell out quickly.
 Saiver Profimed 2.0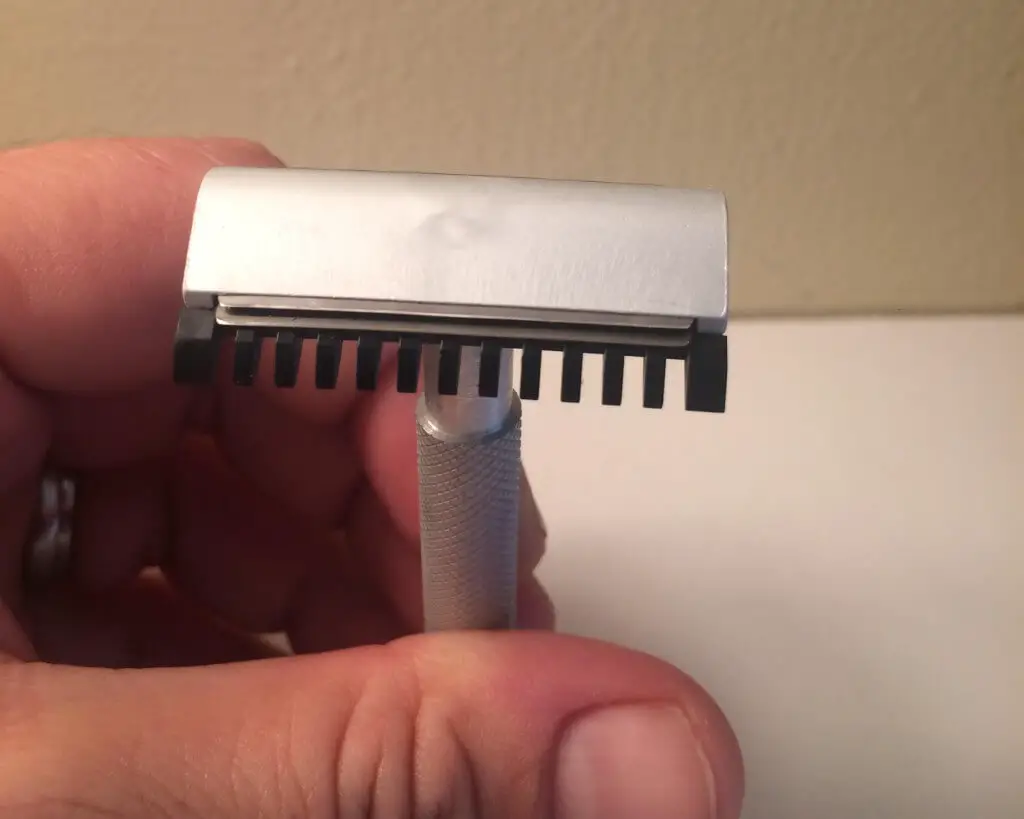 A dual blade DE razor, the  Kontakt Savier Profilmed 2.0 was reviewed here on Sharpologist by yours truly two years ago. It takes two DE safety razor blades and aligns them much like a cartridge razor.  Straight from Russia.this razor actually debuted just before Razolution which had the same concept but different design.
The Savier is composed of aluminum and plastic and carries a price tag of about $10 usd.
Note: At the time of this writing there are no US sellers of this product but it is available via internet.
Conclusion:
This was one of my most favorite research products.  I will admit I was extremely skeptical when I started and was pleasantly surprised with the results. There term "innovation" has always been there with traditional wet shaving but I never took the time to really appreciate it. I guess you can say without innovation we would all still be shaving with seashells!
About The Author:
Joe Borrelli is a long-time wet shaving enthusiast and collector.  He hosts the Wet Shaving News/Talk Podcast, runs his own self-funded website http://shavestraightandsafe.com/  and operates a YouTube channel to help inform the community of new information involving the wet shaving world. Joe holds a BBA from Florida Atlantic University, and currently works for the nation's largest wine/spirits/beer retailer. In his spare time, he enjoys spending time with his wife Linda & son Anthony, reading, writing, outdoor activities and collecting wet shaving apparel. Joe has also written several dozen articles for online publications such as Sharpologist and How to Grow a Mustache.  Find out more about Joe here.