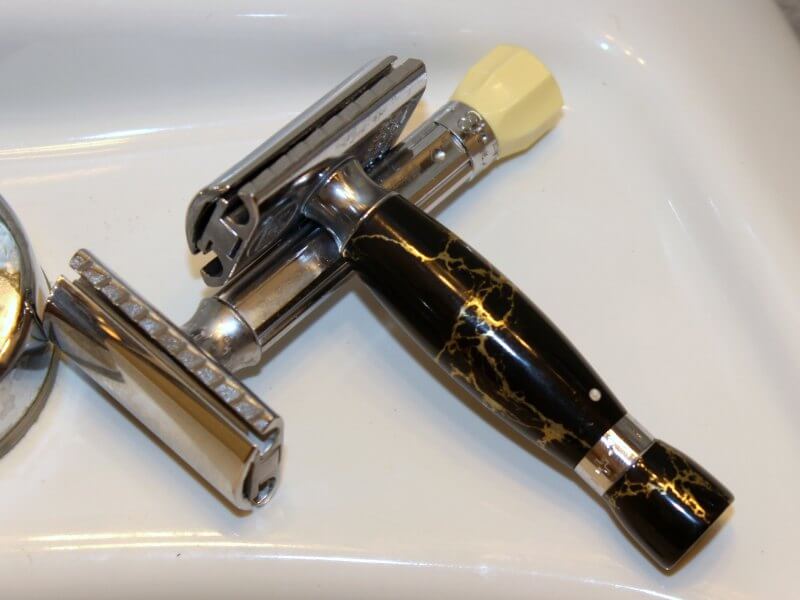 I make no secret of the fact that the Merkur Progress is my favorite razor.  I can "fine tune" my shave depending on variables like the brand of blade I'm using, the quality of the shave lather that day, or even the season.  I also find it useful when I'm testing other products.  But the general agreement is that the Progress is an "ugly duckling" in the looks department.  Luckily there are some variations and modifications available that can help turn that ugly duckling into a beautiful swan.

The Progress Adjustment Dial
Most of the gripes about the Progress' looks center on its plastic adjustment dial.  And it's a view I kind of share: to me its like a child with a face that only a mother could love– endearing but could use improvement.  The standard Progress has been manufactured that way for many years.  A long handled version was recently introduced by Merkur but it continues the plastic adjustment knob tradition.
So there's a bit of a cottage industry in metallic dial replacement parts.  Unfortunately those artisans who give it a try come and go.  The most established modification is called a "Mergress" after the forum username of the guy who thought it up (Mer).  However he's apparently been inactive for some time.  You can still find examples in the buy/sell/trade sections of the usual forums though.
A more recent example is the Digress, available in the UK (and presumably able to ship worldwide).
A Completely New Progress "Skin"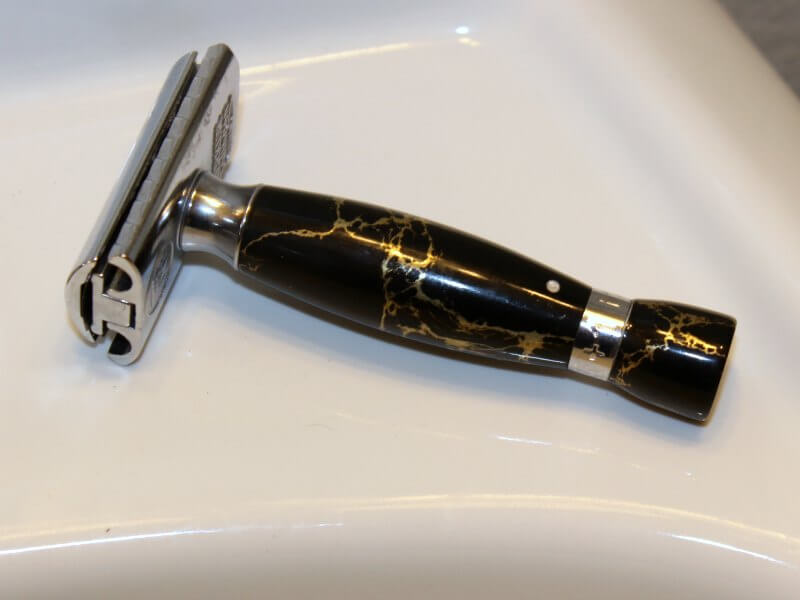 The latest Progress modification is a full-on replacement handle and dial.  Currently available at Bullgoose, the "Eskimo" razor is available in three color combinations and gives the Progress a dramatic facelift.
Shaving With These Razors
If you have shaved with a "stock" Progress for a number of years like I have, you may be initially somewhat disappointed with your first shaves.  These modifications can subtly change the balance and/or weight of the razor.  If you've developed a "muscle memory" with the Progress you will probably have to adjust your technique slightly to compensate.

Do you have a Progress or modification?  What do you think?  Be sure to leave a comment below!
Related Post:
Mantic59's 4 Tips For Shaving Success With The Merkur Progress