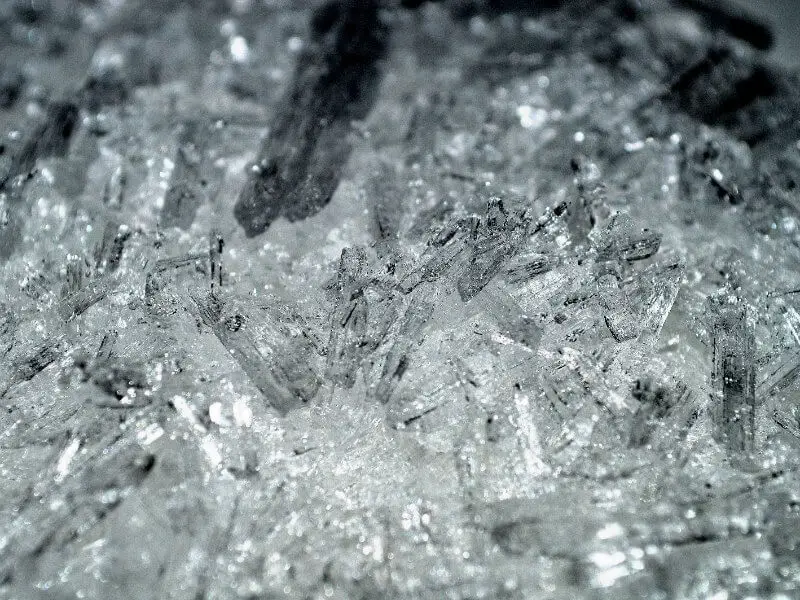 I've read about plenty of guys (and work with one, too) who make their own aftershave. While I'm intrigued about concocting my own homemade bay rum, I have neither the skill nor the time for that endeavor.   However, there is one DIY shave product that I heartily endorse because it's cheap, easy and it works really well: mentholated witch hazel.  Since I'm already a big fan of using witch hazel in my post shave routine, adding some crushed menthol crystals only makes it better – especially in the sweltering hot summer.   Here's just how cheap and easy it is:

Get any cheap, generic witch hazel – in my experience, they're about the same, but the T.N. Dickinson's from Target is my favorite. Then head over to eBay and buy a bag of menthol crystals. The smallest quantity is more than enough, and should set you back only a few bucks.
Next, crush a tablespoon (or more, if you really want to freeze your face off). The finer the better; I used a mortar and pestle, but it doesn't really matter. Pour the powder into the bottle and shake vigorously.
Over time, the menthol might separate and reform into crystals, but it doesn't affect its potency. If you're a nerd like me, you can find an old-fashioned label online and glue it to your bottle (I picked up a cheap one from American Science & Surplus).
The end result of mentholated witch hazel is a chilling after shave experience. Icier than anything, including Osage Rub
, on the market. You can experiment with potency, and you can add these crystals to other aftershaves and shampoos, too. The effect can last quite a while.
Menthol Crystals
from Amazon
TN Dickinson Witch Hazel
from Amazon