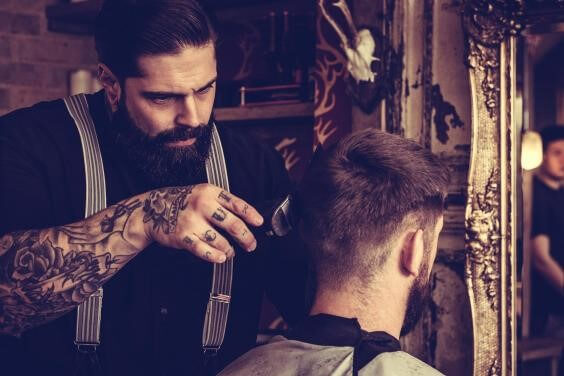 Hello everyone, this article will be about shaving and how it can go together with our mental health. I suppose some of you may be thinking, just how does shaving and mental health go hand in hand? Well, let me explain how I think it does below!

As a sufferer of anxiety and depression wet shaving gives me momentarily relief from the everyday stresses of the world. Doesn't the feeling of warm water, the lather on your face and the gentle sound of the razor feel great? Even if you lead an extremely busy life, shaving gives you some bliss, solitude and maybe time to reflect. No noise, no rush and no stress for now!
But there's still stigma, especially around male mental health – we don't know what to say or what to do, we're afraid of being ridiculed and we're also afraid that we won't be taken seriously. As a result, we're too afraid to seek help! I know I was and I still am to an extent.
It's important we're all aware that men commit suicide around 3 times more often than women, 1 man takes their own life every 2 hours in the UK, around 1 in 4 people experience poor mental health every year in the UK and at least 1 million people in the US intentionally self-harm – Remember that this is unreported! Food for thought huh?
Let me introduce you to a wonderful gentleman named Tom Chapman, who set up The Lions Barber Collective in the UK after losing a close friend to suicide. He quotes, "I was completely unaware he was going to take his life, it was something that made me think we need to do something as a prevention, something that will kick in before."
The Lions Barber Collective is in the process of becoming a registered charity and the aim is to create a comfortable space for men to talk about their mental health. They also run a professional training programme with Public Health UK.  We trust our barber to cut our hair and/or shave our face, so why are we afraid to open up to them? They're encouraging other barbers to adopt the same practice and they are in the process of training barbers to support and recognize poor mental health. This could be adopted in the US if it hasn't been already.


Many people are increasingly knowledgeable about mental health, due to the increased media coverage and because more and more celebrities are speaking up.
An example of this would be former Love Island star and ambassador of CALM, Chris Hughes creating a stand-alone product; L'Eau de Chris which is water infused with his own tears. This seems quite confusing at first but the purpose of the campaign was to create awareness, especially towards men, in the dangers of bottling up one's emotions. The campaign also revealed that 84% of men admitted to bottling up their emotions and only 52% felt comfortable when a fellow man opened up to them. Chris Hughes quotes, "what's really ludicrous is that suicide is still the single biggest killer of young men in the UK. We live in a culture that encourages men to 'man up' and bottle things up. Our message to all guys is: however, you open up, just #Don'tBottleItUp".
I personally hope that one day, mental health will be viewed the same way as physical health–I didn't know what to say before, to people suffering with poor mental health because I felt uncomfortable and I'd never been in a similar situation before; I also didn't believe the problem was so serious. There are some positives to take though, as the suicide rate in the UK has seen the largest decrease since 20 years but we all still need to do more to increase mental health awareness. A few people have coined the term; 'the suicidal type', there is no such thing- it can happen to anyone. Many people, especially males, ask for help but only when it becomes too much. Remember, staying silent isn't manly, speaking up is!
I sought professional help when I strongly contemplated suicide as I nearly threw myself in front of a speeding train. Unfortunately, though, I don't believe I'll be able to discuss my poor mental health amongst my family, even to my brother who is my closest friend. This is because I'm afraid of the reaction and due to the still existing stigma around mental health, especially in the Asian community. The shaving community is close as we share tips on shaving, so why not on our well-being also?
Many very young people are already suffering from poor mental health-children as young as 5 can take their own lives! Tragic isn't it? So, we need to ask ourselves, are we doing enough?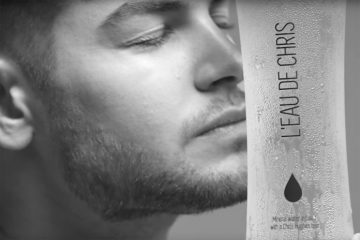 Citations.
http://news.thecalmzone.net/pressreleases/leau-de-chris-no-ludicrous-2203236
https://www.independent.co.uk/life-style/hairdresser-suicide-prevention-mental-health-tom-chapman-safe-space-torquay-a7644021.html
http://www.instyle.co.uk/celebrity/love-island-chris-hughes-tear-water-topman
https://www.cbsnews.com/news/suicide-can-strike-children-as-young-as-5-study/
https://www.mentalmovement.co.uk/interview-with-tom-chapman/
https://www.mind.org.uk/information-support/types-of-mental-health-problems/statistics-and-facts-about-mental-health/how-common-are-mental-health-problems/#.Wqaai8unzxM
https://afsp.org/about-suicide/suicide-statistics/
https://www.mentalhealth.org.uk/a-to-z/c/children-and-young-people
https://www.thecalmzone.net/help/worried-about-someone/
https://www.change.org/p/jeremy-hunt-make-suicide-prevention-and-bereavement-a-ministerial-responsibility?recruiter=864272899&utm_source=share_for_starters&utm_medium=copyLink
How Dogs Can Help with Mental Health – Mind Boosting Benefits of Dog Ownership