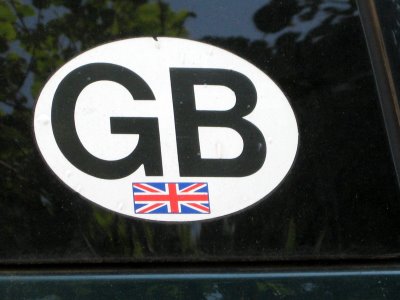 The other night my wife and I were talking about vacations and I mentioned to her that some day I would like to take a "shaving tour" of the UK: visiting the historic and otherwise noteworthy shaving locations, interviewing the "movers and shakers" of traditional wet shaving, taking video of some of the manufacturing facilities, etc.  To my utter surprise my wife said "sure, why not!"  So I started thinking about who and what we would see.  Then I got to wondering who and what would YOU like to see as well!  So help me out here, lets plan an itinerary for my "UK Shaving Crawl" (with a few tourist additions as well).  I'm not saying I'll do this next month (or even next year) but lets all sketch out an itinerary.
I'm sure we would fly into Heathrow and spend a few days in the London area (perhaps staying at 41?).  Of course we would visit the usual places a tourist might (Buckingham Palace–do they still let visitors sign the guest book?, Tower of London, St. Paul's Cathedral, Parliament, various museums, the Royal Observatory, etc.  Perhaps Savile Row?  And we would travel just south of London to Cranleigh for a taping of Top Gear).  But then it would be on to the great shaving establisments! Trumpers, Truefitt and Hill, Taylors of Old Bond Street, and DR Harris would all be on my itinerary (camera and camcorder in hand, of course).  I would also like to sit down and have a chat with Will King of King of Shaves.
After leaving the London area we would head west to Hungerford, to visit The Gentleman's Shop.  Continuing west, with a stop at Stonehenge (we are tourists, after all), we would go to Lee Mill to visit the Shaving Shack.  Then we would turn northward, through Birmingham, Sheffield, Leeds (stopping to visit The Traditional Shaving Co.), Durham (to visit The Village Barber), ending up in Glasgow to visit Executive Shaving.
From there we would most likely back-track to hop a ferry to the Isle of Man to visit Vulfix/Simpsons!
I'm guessing it would take us about two weeks to do everything?  What else should we do (shaving-related or otherwise)?